This post may contain affiliate links. Please read my disclosure policy.
Yields: 8 (medium) salmon patties
Ingredients:
1 14 3/4 oz. can of pink salmon
1 small onion, chopped
1 Tablespoon dried parsley
1/4 teaspoon black pepper
1/4 teaspoon salt
1 Tablespoon lemon juice
1 large egg
3/4 cup plain bread crumbs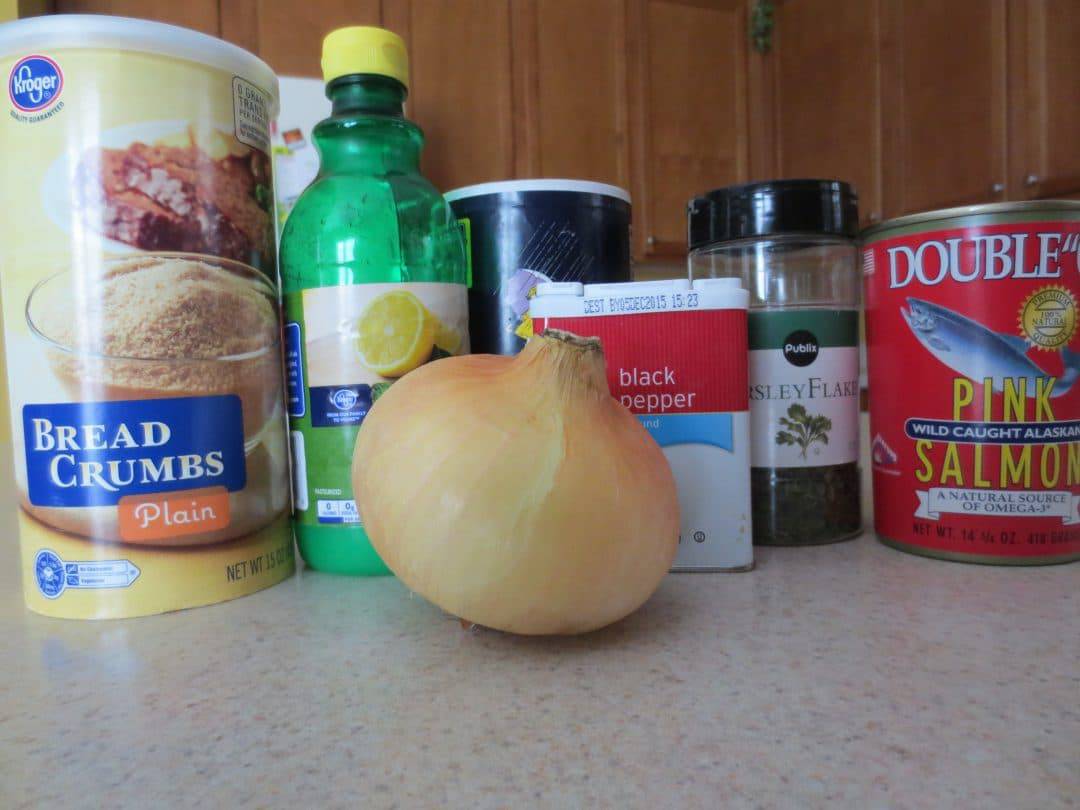 Drain can of pink salmon and in small bowl mash and stir salmon with a fork into small pieces.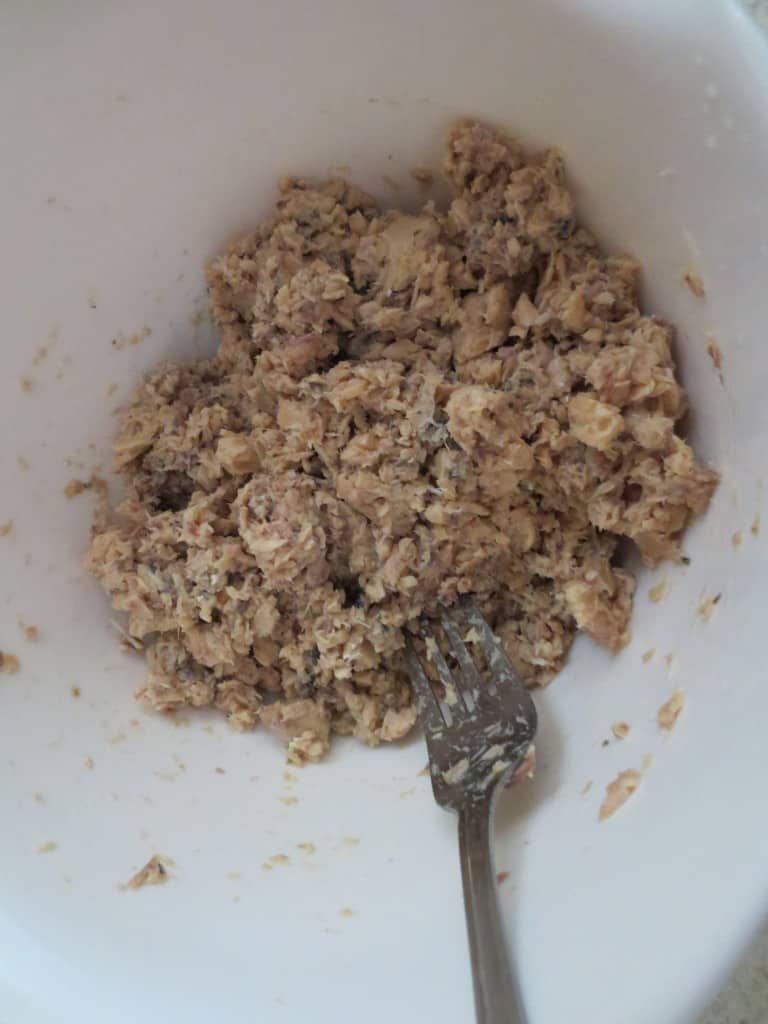 Mix in chopped onion, dried parsley, salt, pepper, and lemon juice…stir until combined.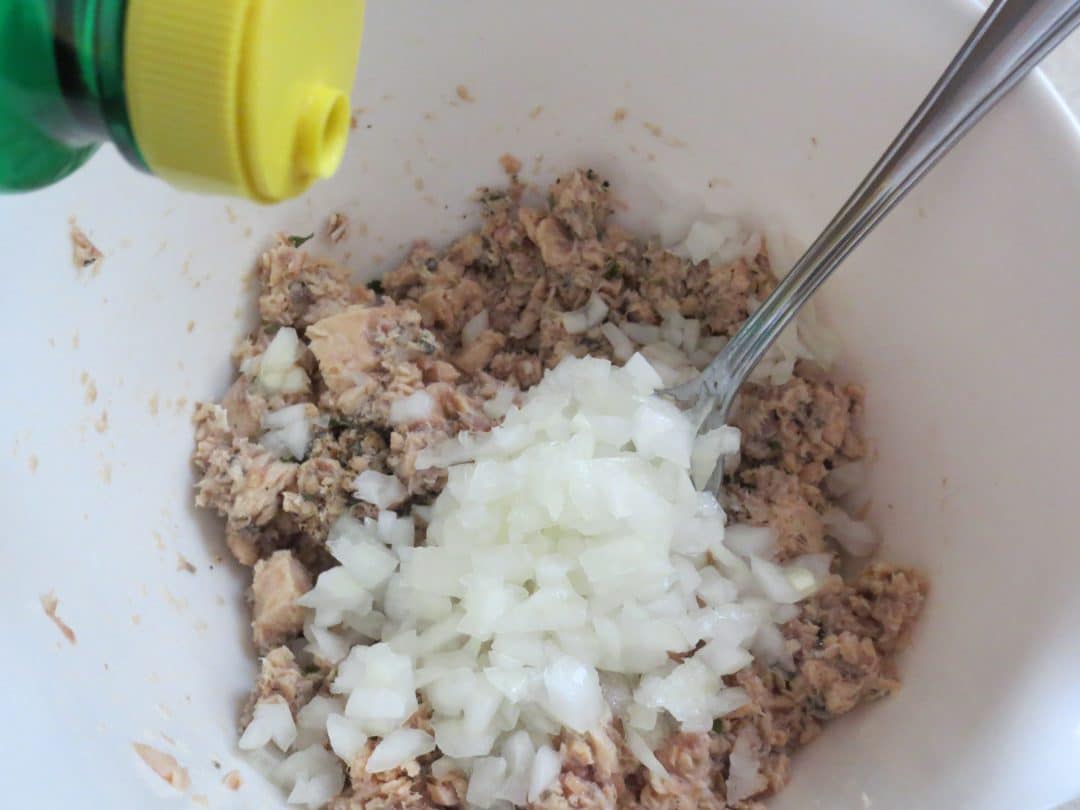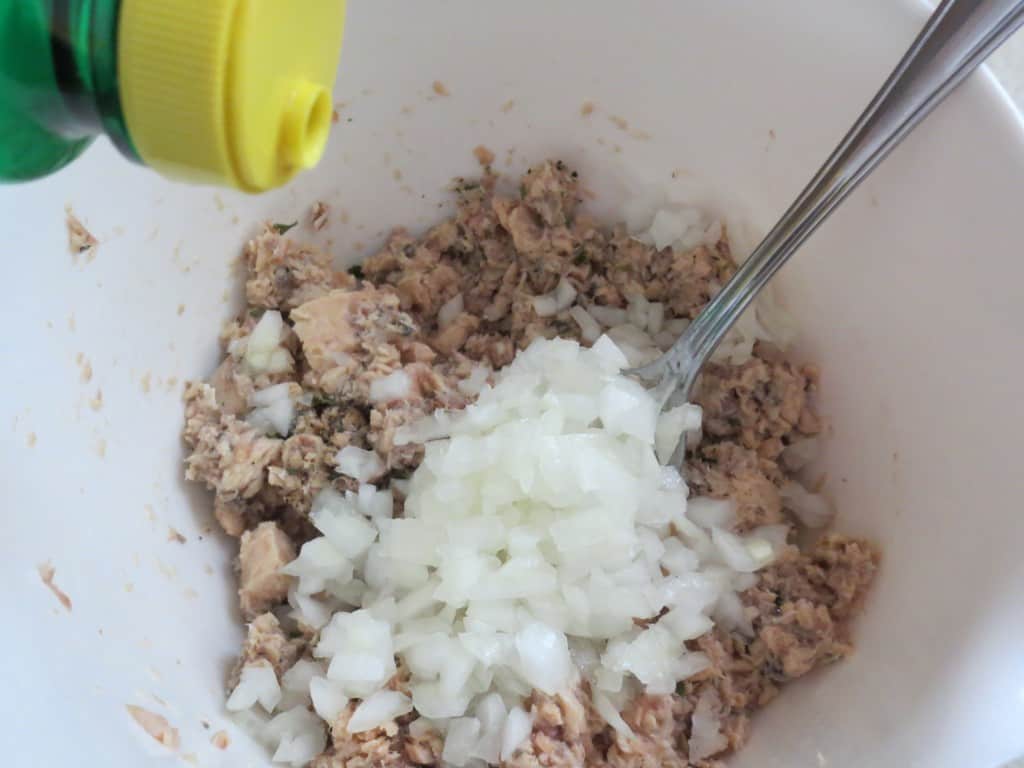 Mix in large egg until completely mixed and sticky.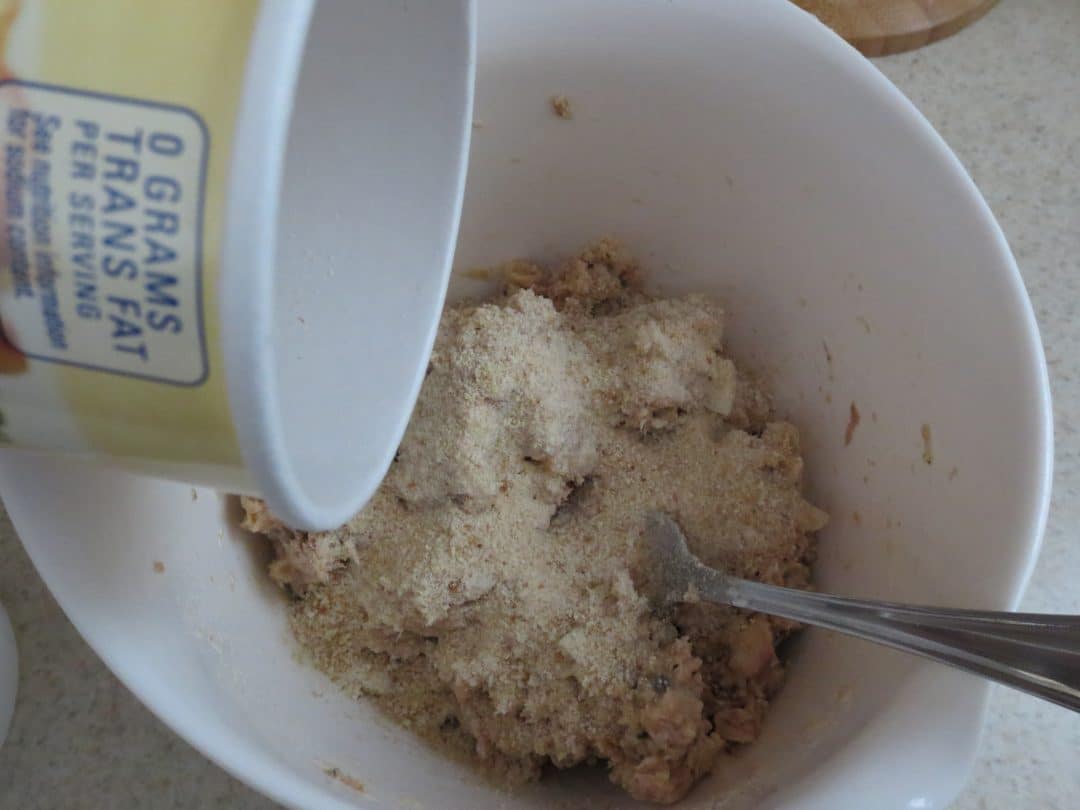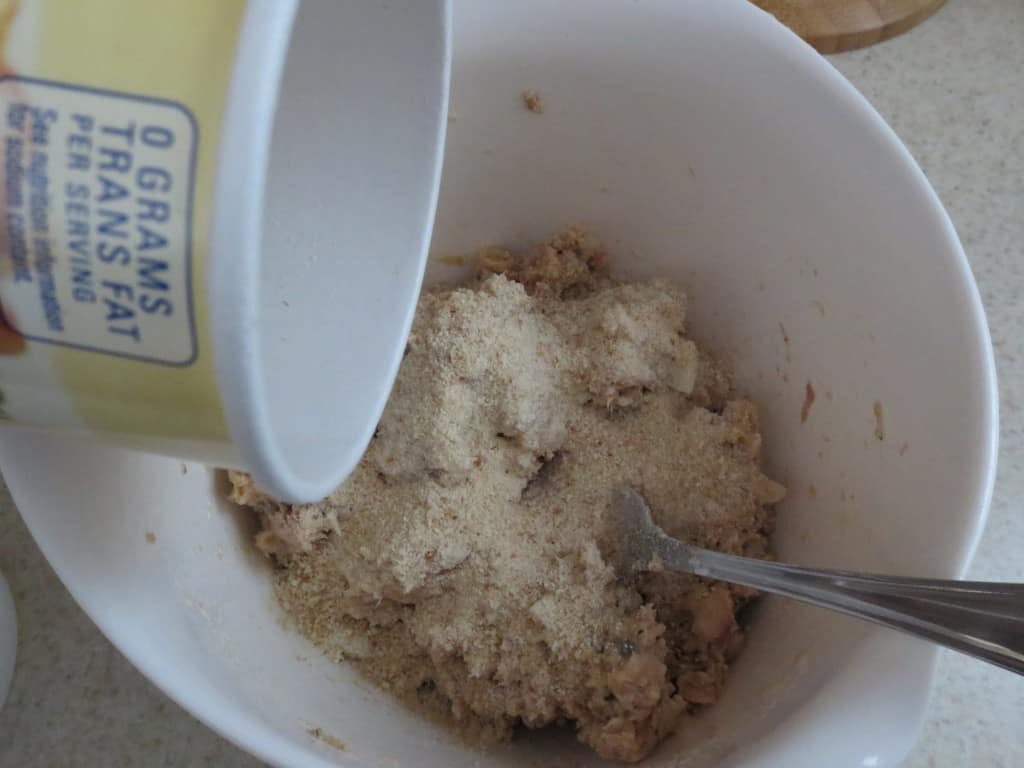 Form salmon patties into round circles of your desired size and add to pre-heated lightly oiled (vegetable, canola, olive) skillet.
Once browned on one side in about 3-5 minutes…flip patties over onto the other side once.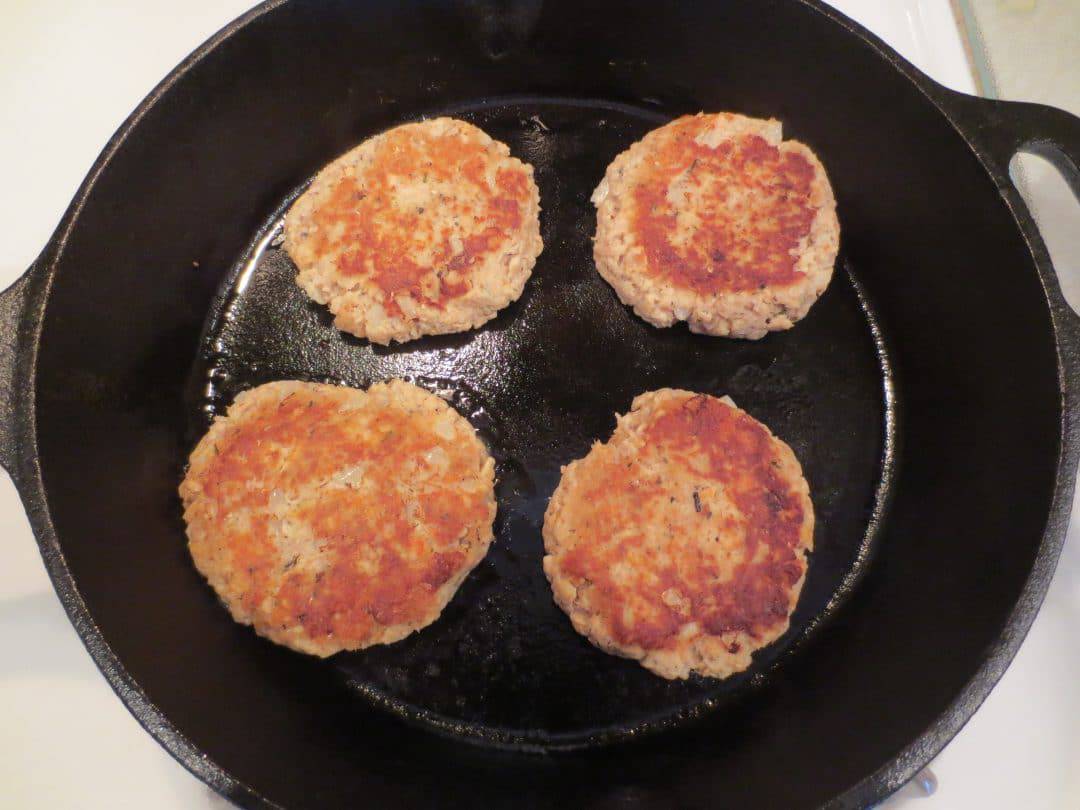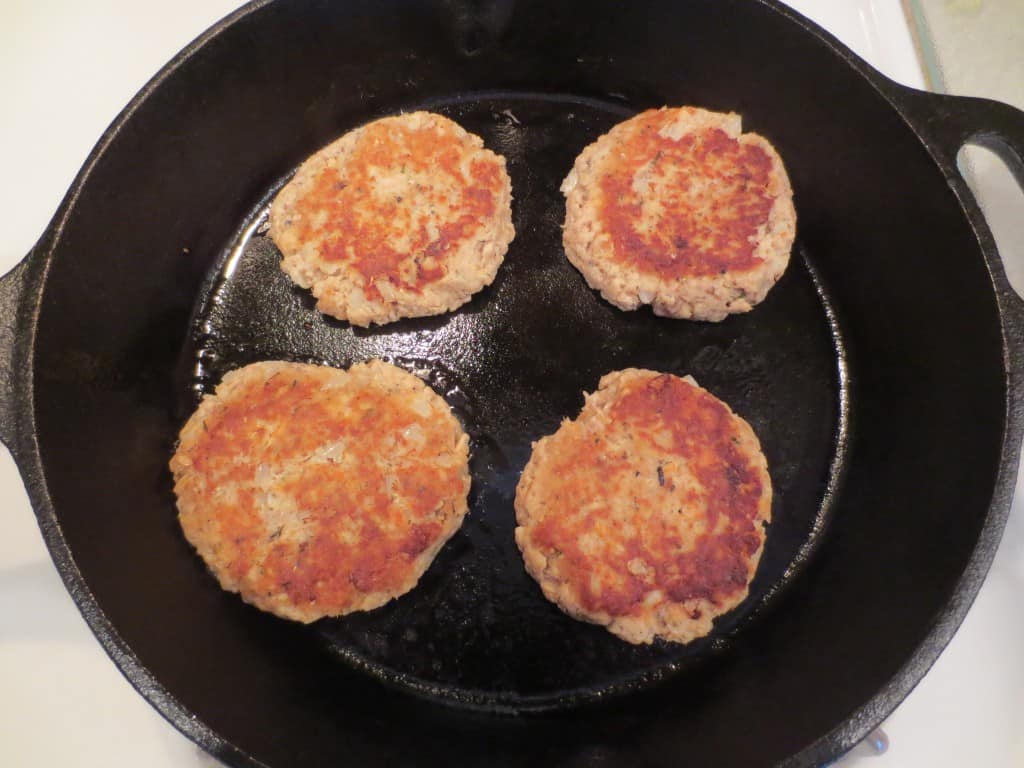 Serve immediately.