This post may contain affiliate links. Please read my disclosure policy.
I have to warn you that if you are on a diet or not a fan of butter then you will want to skip this recipe because you have to use butter or else these will not taste the same. I have fond memories of fried apples being made by mom my for breakfast. She usually would pair these with salmon patties or some salty fish...either way the flavors of something salty and the buttery sweetness of these apples was an amazing combination.
Ingredients:
3 granny smith apples
4 Tablespoons real butter
Juice of ½ lemon
2 Tablespoons white sugar
2 Tablespoons brown sugar
1 teaspoon cinnamon
¼ teaspoon nutmeg
Directions:
Peel, core and cut apples into even slices.
Melt butter in skillet over medium heat...feel free to use less butter, but this is a great splurge every once in awhile.
Add apples and drizzle them with lemon juice.
Let apples simmer until most of butter is absorbed and apples are tender but please do not overcook.
Stir together sugars and sprinkle them over apples.
Toss to combine and lower the heat, let the apples cook until sugars are completely dissolved, then sprinkle apples with cinnamon and nutmeg.
Toss to distribute spices, plate, and serve immediately. These are great with ice cream, pancakes, or as a side dish.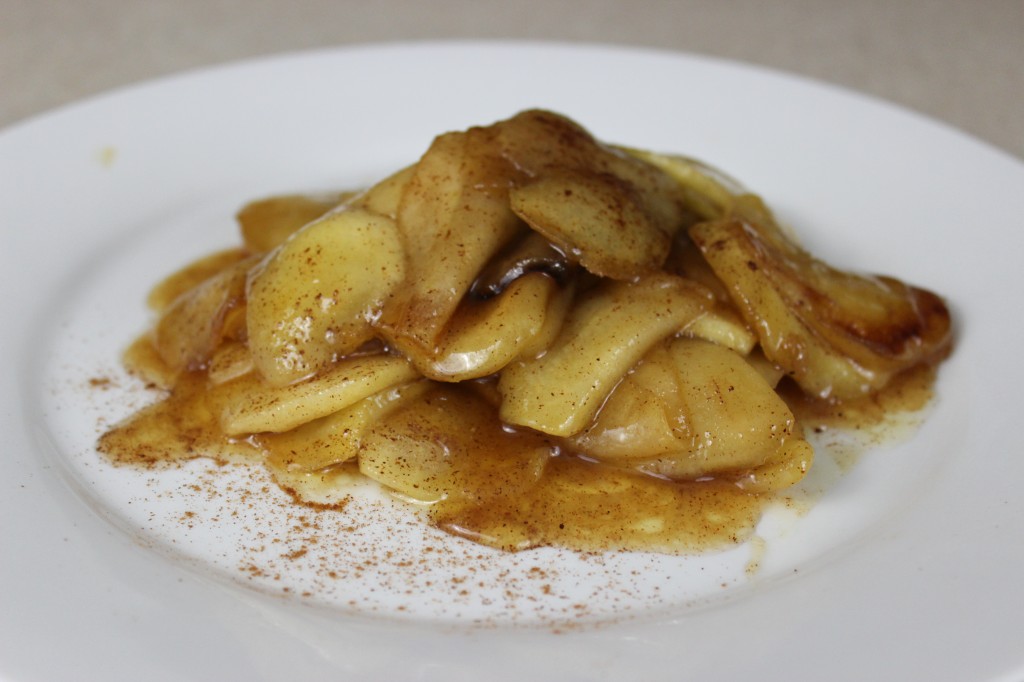 Enjoy!