Freezing Cookie Dough is the perfect way to enjoy freshly baked cookies at a moments notice. Learn the best way to freeze almost any cookie dough and a few helpful tips.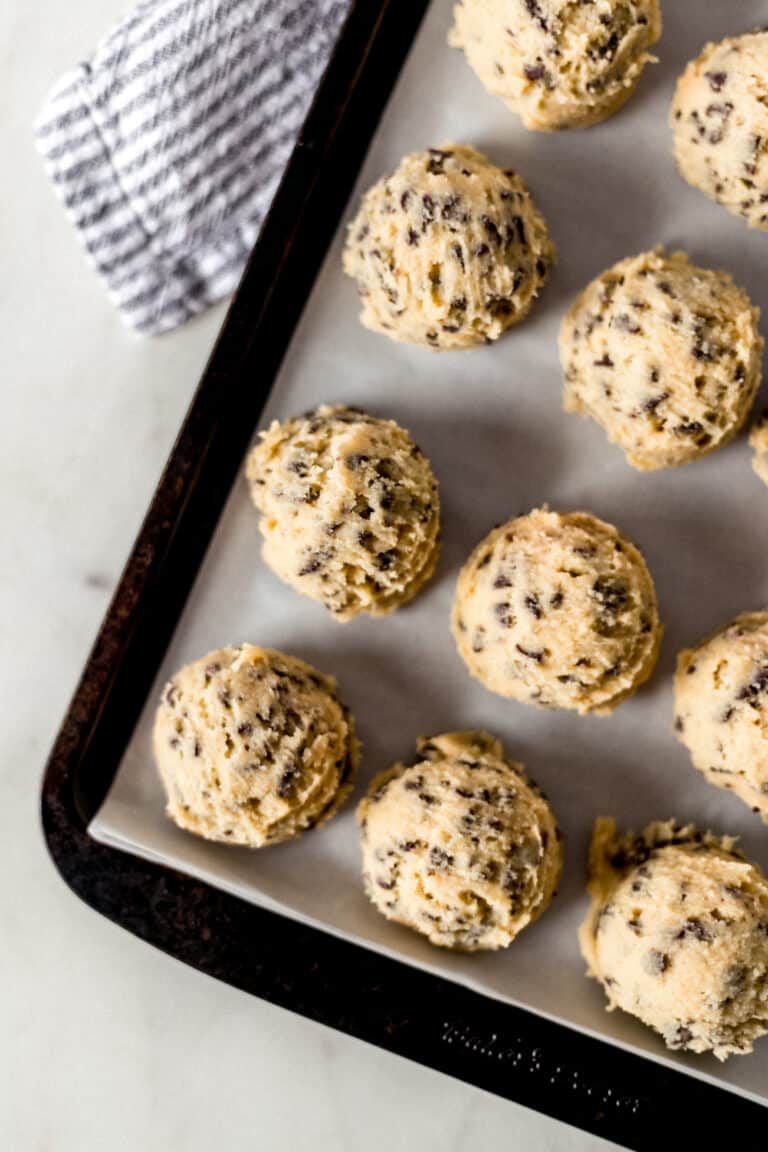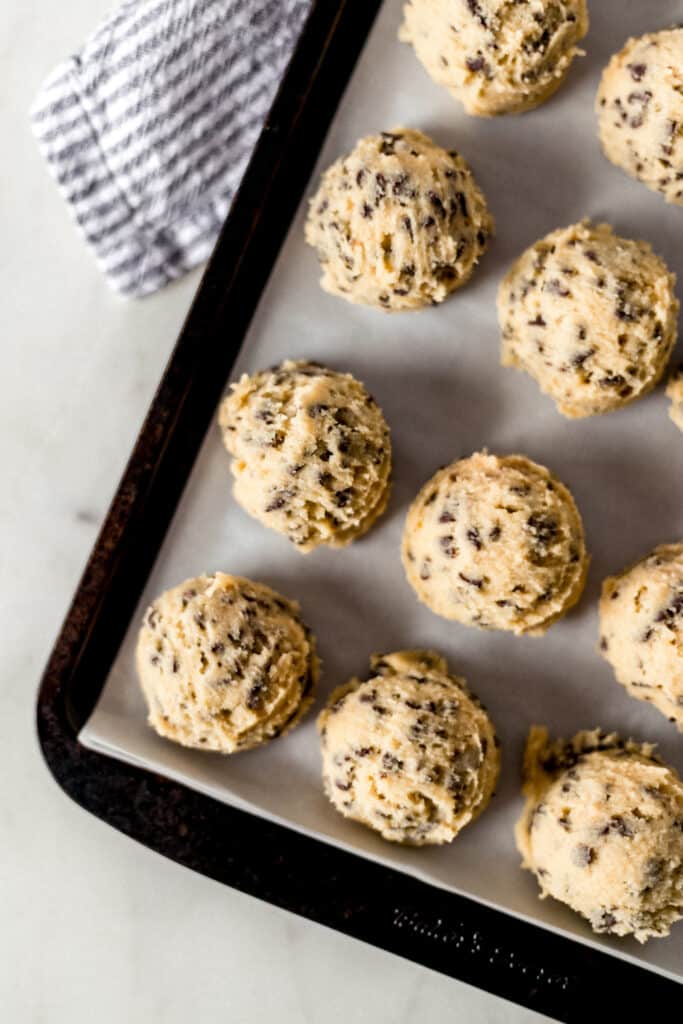 I have a confession.
Lately, I've been enjoying fresh baked cookies, often!
I actually have a perfectly good excuse for that. It is the holiday baking season and I want all of the baked goodies that I can handle. After all, the new year is right around the corner and I will get myself back together then.
That sounds like a really good excuse, right?
I thought so.
I also realize that enjoying baked goods in moderation is key. I cannot make a batch of a dozen cookies each and every time the craving hits or else I would be making cookies all the time. That would be a lot of work and also a lot of cookies. Not that I am complaining but I really do not have that kind of time on my hands.
Thankfully, a few months ago I decided to get a jump start on holiday cookie baking and gave freezing cookie dough a try. I am so glad that I did because now when I want a treat all I have to do is open up the freezer and grab one or two frozen cookie dough balls and pop them into the oven to bake.
It is just that simple.
Can you freeze homemade cookie dough?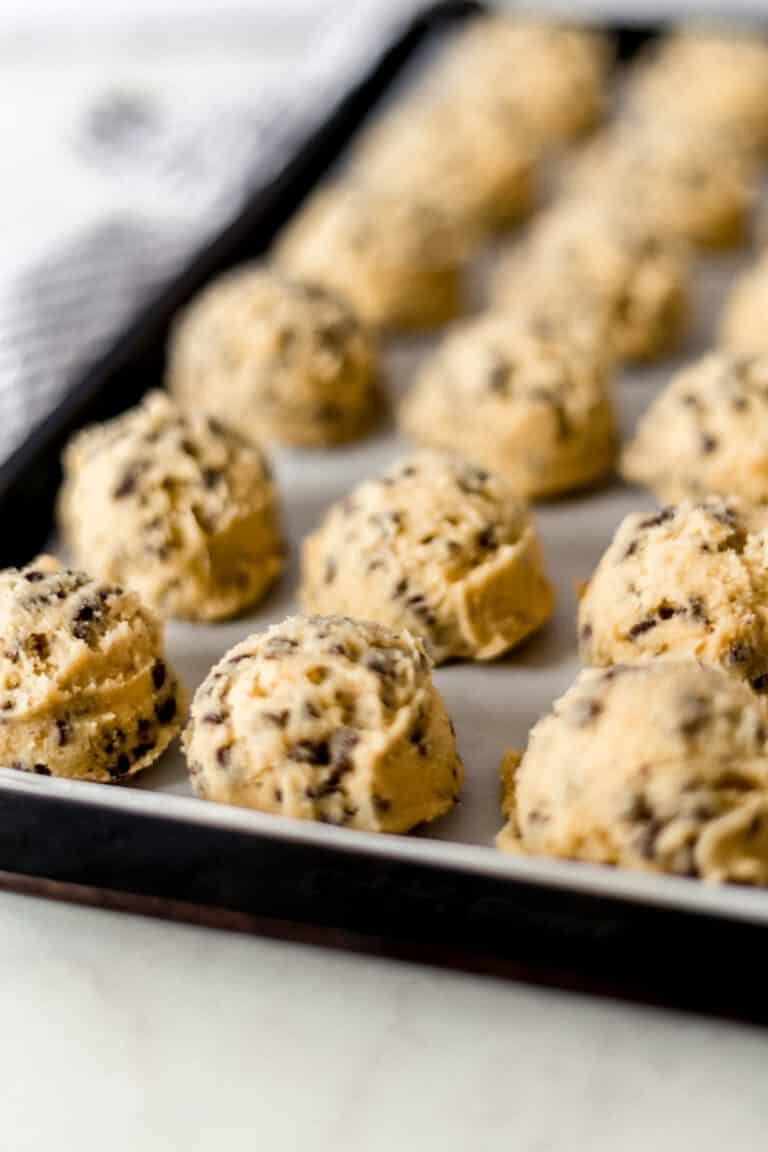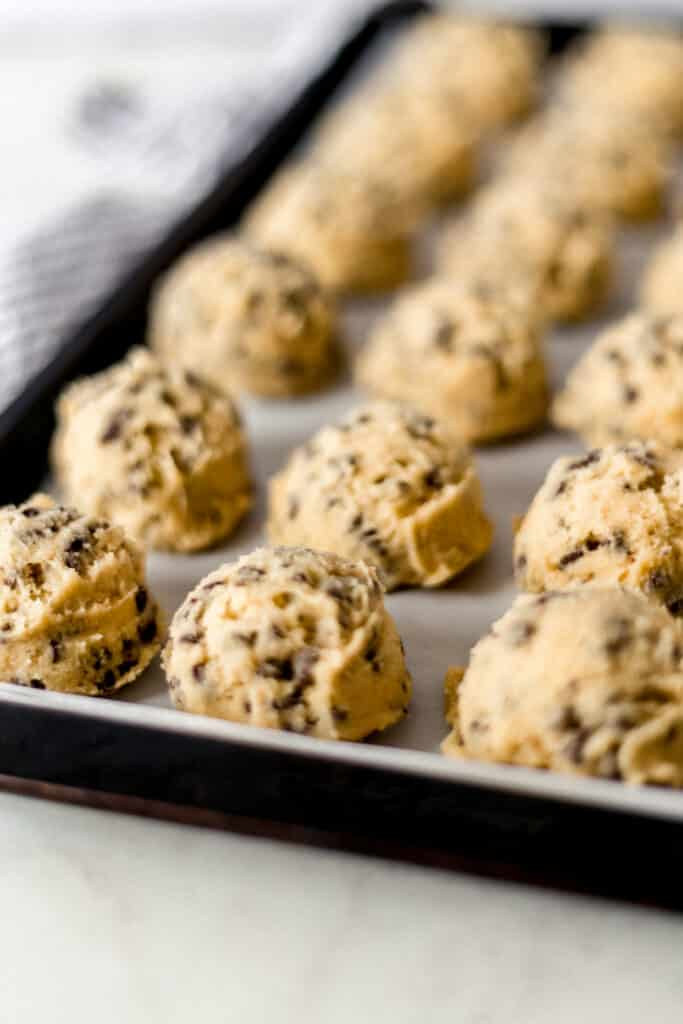 Yes, you absolutely can freeze homemade cookie dough. The best cookie dough to freeze is any type of drop cookie that has butter or another healthy fat. Chocolate chip cookies, Funfetti cookies, peanut butter cookies, butter cookies, or shortbread cookies are all great options to freeze and bake later.
Cookies such as French macarons, macaroons, sugar wafers, or madeleine cookie dough does not freeze well. These cookie doughs are more delicate and will not hold up well in the freezer.
Here's how I freeze cookie dough:
Make the cookie dough according to the recipe instructions.

Scoop or roll the cookie dough into evenly shaped balls

Place on a baking sheet that is lined with parchment paper. Place the cookie dough right next to each other. Make sure the baking sheet will fit in the freezer.

Freeze the cookie balls in the freezer up to 1 hour or until they have become solid. This will help prevent the cookies from sticking together during storage.

Place the cookie balls into a freezer-safe bag and label with the cookie type, date, and baking instructions (temperature and time).
Store in the freezer until they are ready to bake.
Can you bake frozen cookie dough without thawing?
Yes, you can bake the frozen cookie dough without thawing. Just remove the amount of cookie dough balls that you would like to bake from the freezer. Place on a parchment-lined baking sheet. Allow the dough to sit at room temperature while the oven is preheating to the correct temperature. Bake the cookies according to the recipe instructions allowing 1 to 2 extra minutes.
If you prefer not to cook frozen cookie dough, defrost overnight in the refrigerator or for a couple of hours at room temperature and bake the cookies as you normally would.
How long can you freeze cookie dough before it goes bad?
Cookie dough can be frozen for 6 weeks all the way up to 3 months for most cookies before it lessens the quality of the cookie.

Want some homemade cookie recipes that freeze well? Try These: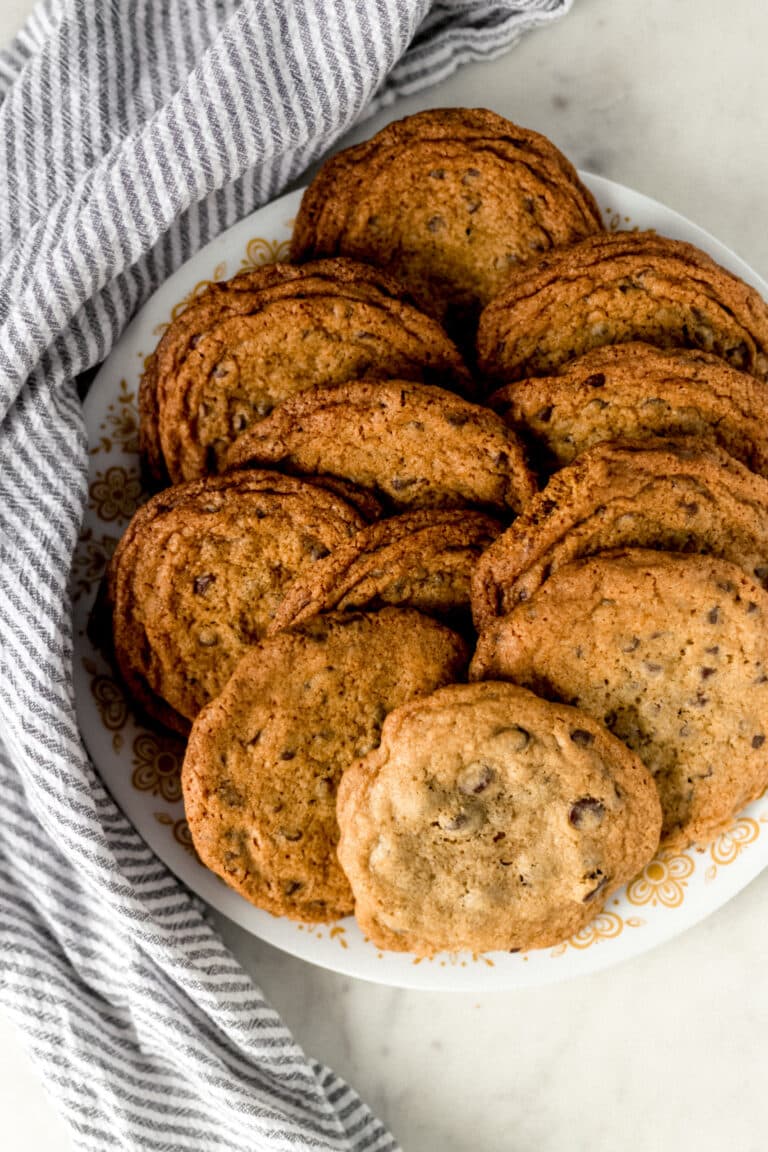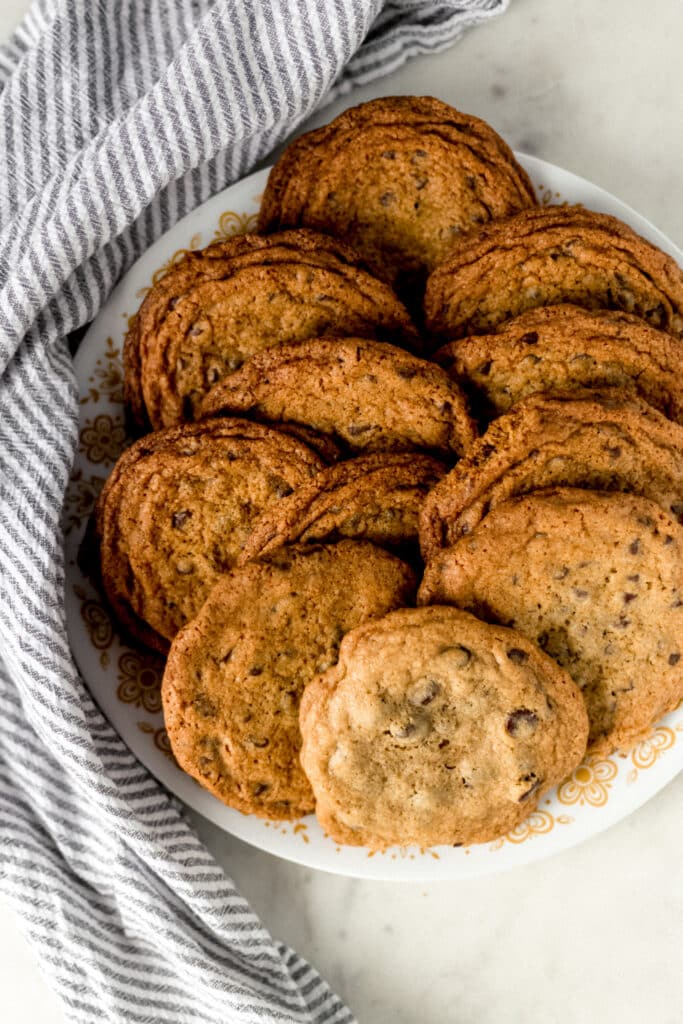 Have any comments, questions, or other ideas about Freezing Cookie Dough? Please share them in the comments below!