This post may contain affiliate links. Please read my disclosure policy.
Crockpot Beef Stew is a hearty, comforting, flavorful meal that is loaded with meat and vegetables that are simmered low and slow to perfection.
Go to work...
Wash clothes...
Grocery Shop...
Church...
Kid...
Dog...
At times life can become so overwhelming that I feel as though I am just getting lost in my long and growing 'To Do' list. I try not to make fast food a constant lifestyle, but a fast meal has definitely become a way of life for me. And let me tell you my slow cooker has saved me a many of days because I can throw in some ingredients, add liquid, cover, and crank that baby up and forget it. I especially love to do this in the morning before going to work and coming home in the evening to a meal that is hot and ready for my family.
So if you ever find yourself short on time...give this recipe a try and let me know how it turns out in the comment section below.
Crockpot Beef Stew Ingredients:
2 lbs beef chunked beef stew meat (this way you don't have to chop it)
3 celery ribs, sliced
1 ½ cups baby carrots, whole
1 red onion, sliced
5 baby red potatoes, sliced
1 teaspoon black pepper
1 teaspoon garlic salt
1 teaspoon garlic powder
1 teaspoon oregano
1 tablespoon Worcestershire sauce
1 teaspoon salt
32 oz beef broth
6 oz can tomato paste
¼ cup flour
¼ cup water
Directions:
Combine beef, celery, carrots, red onion, potatoes, pepper, garlic salt, garlic powder, oregano, salt, Worcestershire sauce, beef broth, and tomato paste in the crock pot.
Set crockpot to HIGH for 6 hours, or LOW for 10 hours…Let simmer all day, stirring occasionally.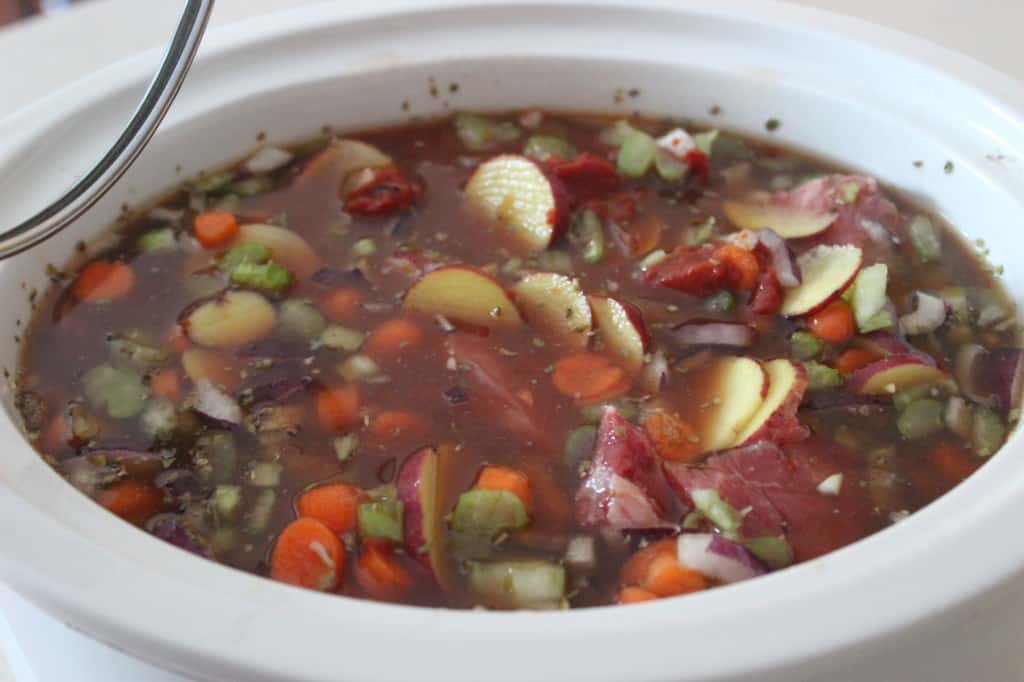 About 20 minutes before serving, mix the flour and the water together in a small dish, and pour into the crockpot, stirring to incorporate. This will thicken up your stew. May add in some frozen peas and/or corn at this time if you would like.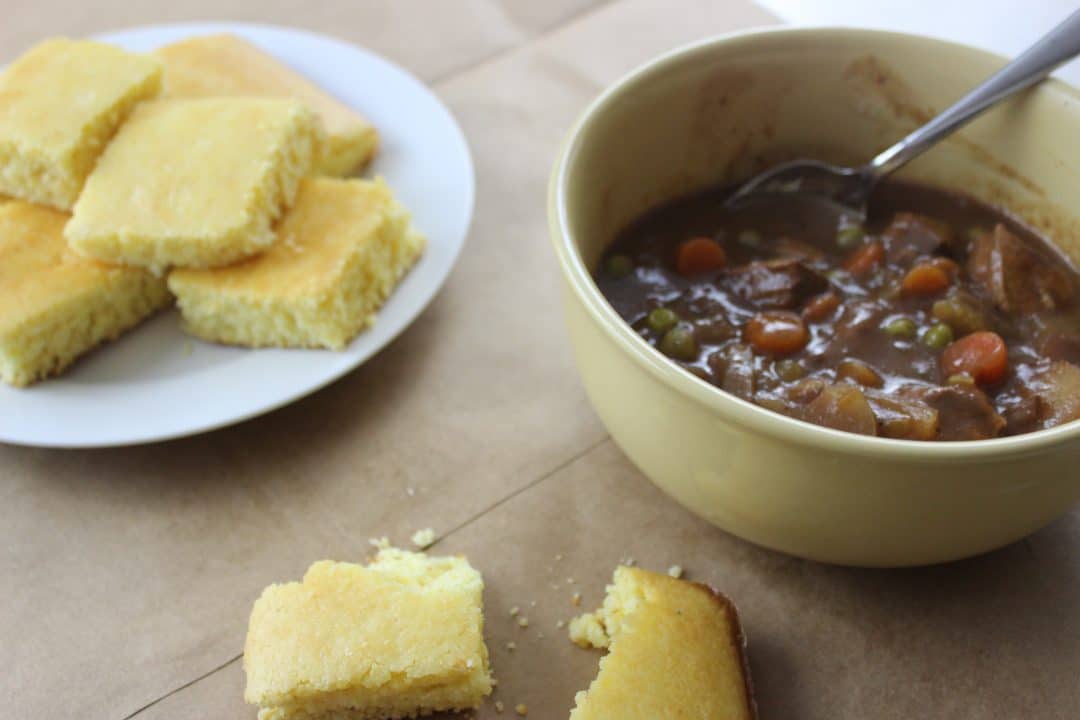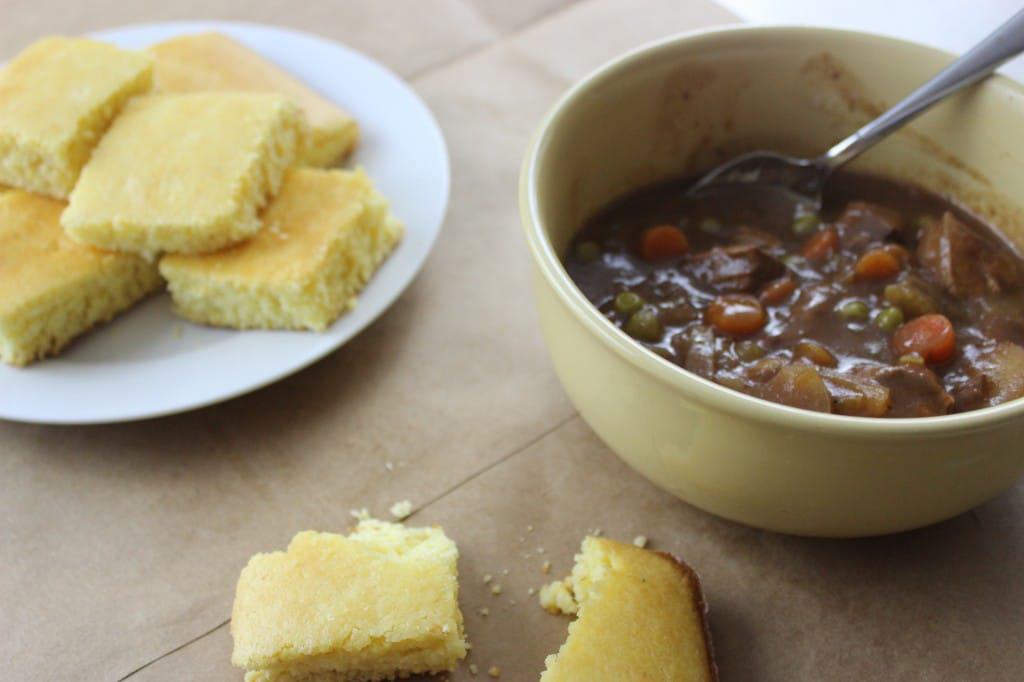 Serve up the stew in a big bowl, with a side of your favorite bread.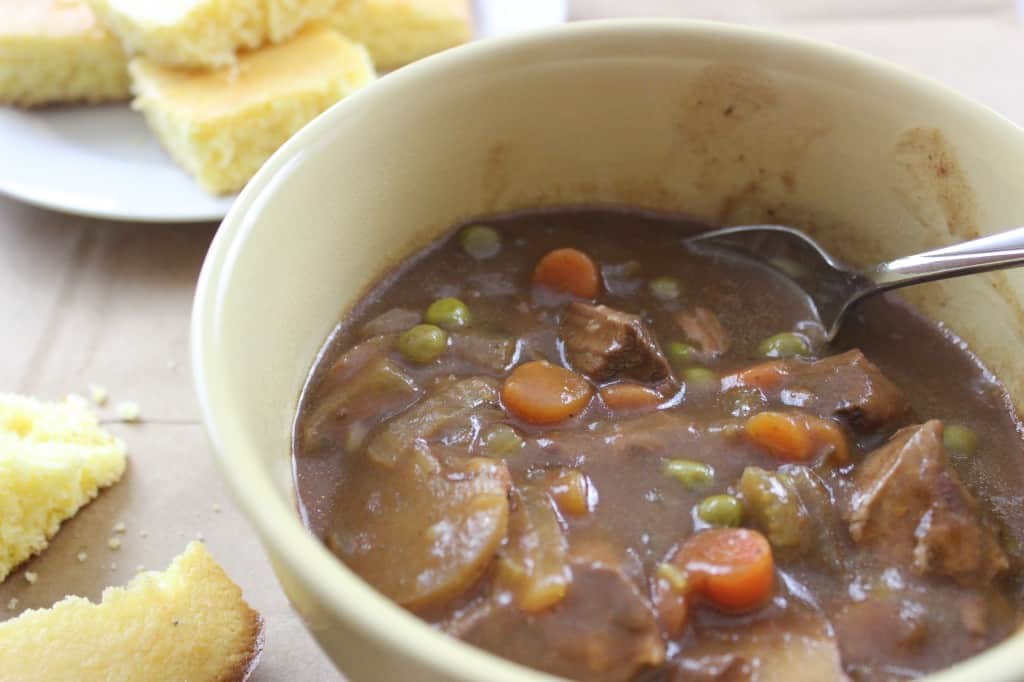 Enjoy!
Got any comments, questions, or other ideas for Crockpot Beef Stew? Share them in the comments below!