Satisfy your sweet tooth with Pretzel Fudge. It is the perfect combination of sweet and salty in one rich and delicious chocolate square. Perfect to share!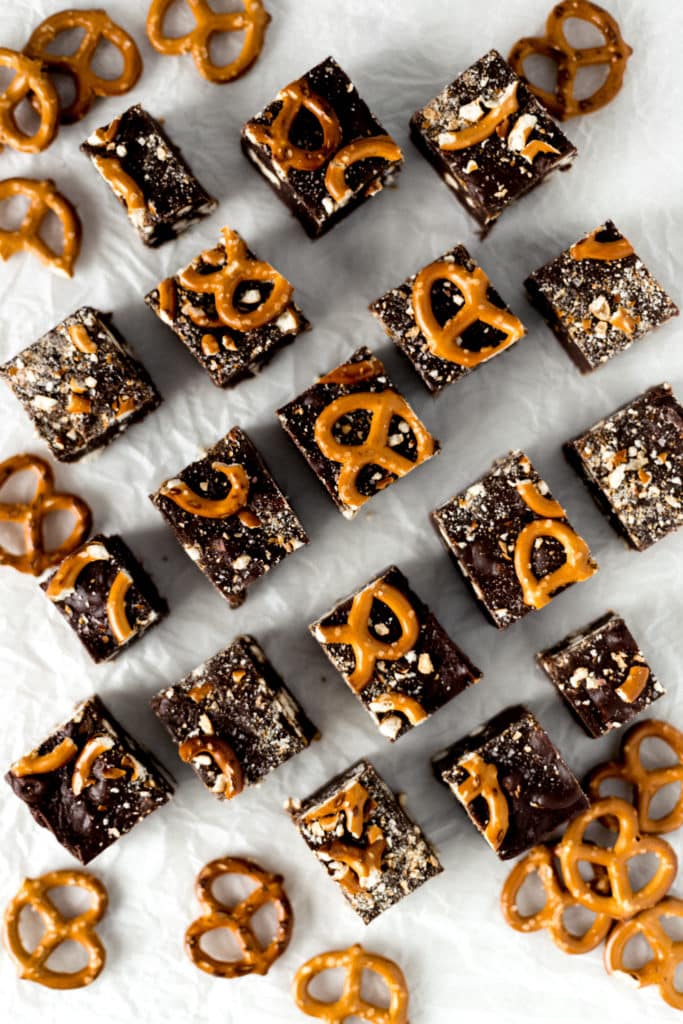 I absolutely love the combination of salty and sweet! There is something amazing that happens when those two flavors come together. Previously on the blog, I shared with you a recipe for Chocolate Chip Pretzel Cookies.
It has become one of my favorite recipes. I continue to make it over and over again. I have also shared it with you a few times on Instagram. If you are not following me there, then please join the fun. I am pretty much on there daily sharing more food and bits of my daily life via Instagram Stories.
Anyway, back to the chocolate and pretzel combination. I love it. Recently when making holiday fudge and trying to come up with different combinations. I decided to add in some pretzels to see what would happen. It was a definite hit and a favorite among my family. The decadent chocolate pairs well with the salty flavor of the pretzel. The pretzel also adds a little crunch to the fudge that totally changes the experience of eating this fudge.
In my family fudge is synonymous with the holidays. It is the only time that we really make it because we love to divide it into containers and give it as gifts for the holidays. For me, there is nothing better than receiving a homemade treat for the holidays. There is just something very personal and comforting about it. So if you are still in need of sharing something sweet with someone special, then I hope that you will consider trying this recipe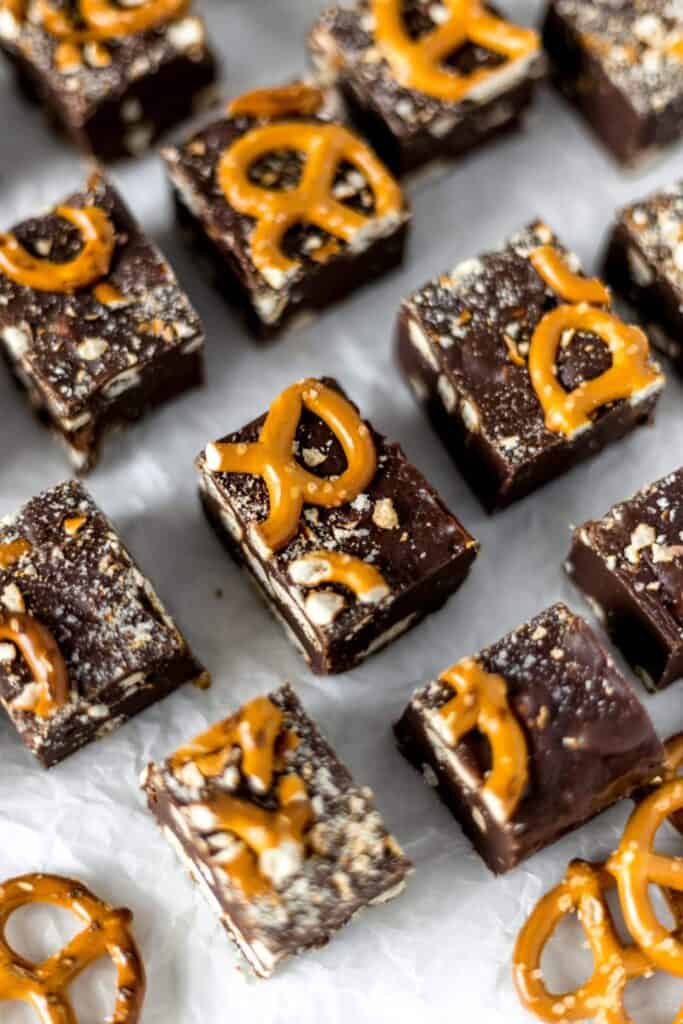 Ingredients
3 cups semisweet chocolate chips

2 tablespoons butter

1 can sweetened condensed milk

1/2 teaspoon vanilla extract

2 cups chopped pretzels

1/4 teaspoon coarse salt
Instructions
1
Spray an 8-inch square baking pan with cooking spray and top with parchment paper.
2
In a double boiler over medium heat, add the chocolate, butter, condensed milk, and vanilla.
3
Stir continuously until melted. Remove from heat and stir in the pretzels.
4
Carefully transfer to the prepared pan and top with a few additional pretzels.
5
Refrigerate for at least 2 hours or overnight. Remove from the pan and cut into squares.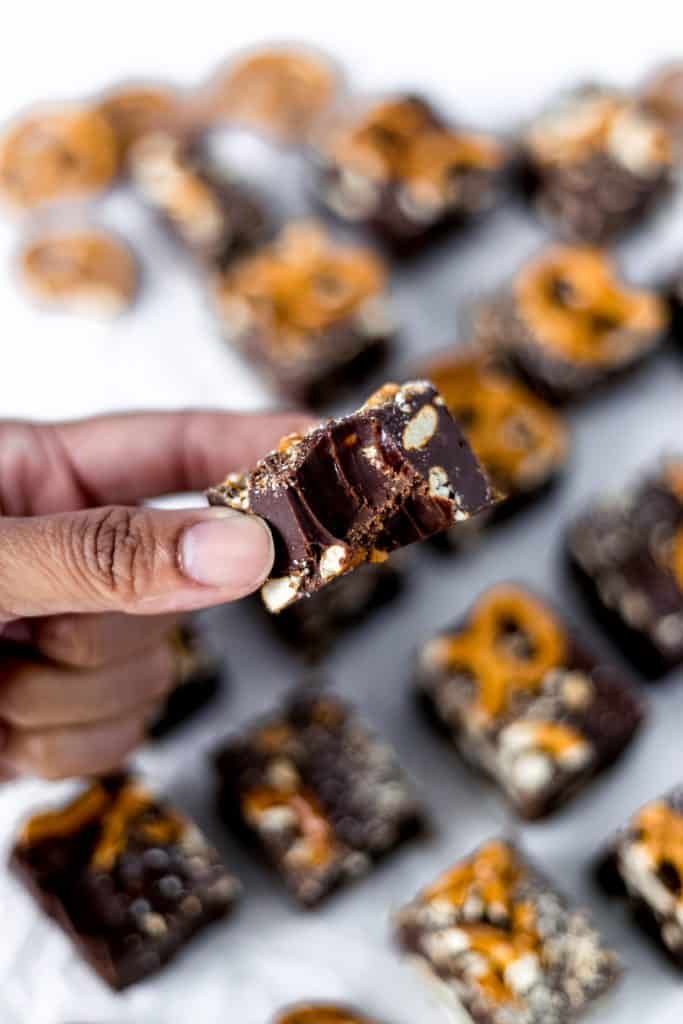 Do you have any tips, kitchen hacks, or ideas for this Pretzel Fudge? Please share them in the comments below!