Garlic Butter Shrimp is a flavorful and fast meal solution that is packed with the perfect combo of garlic and butter. Pair this with your favorite side.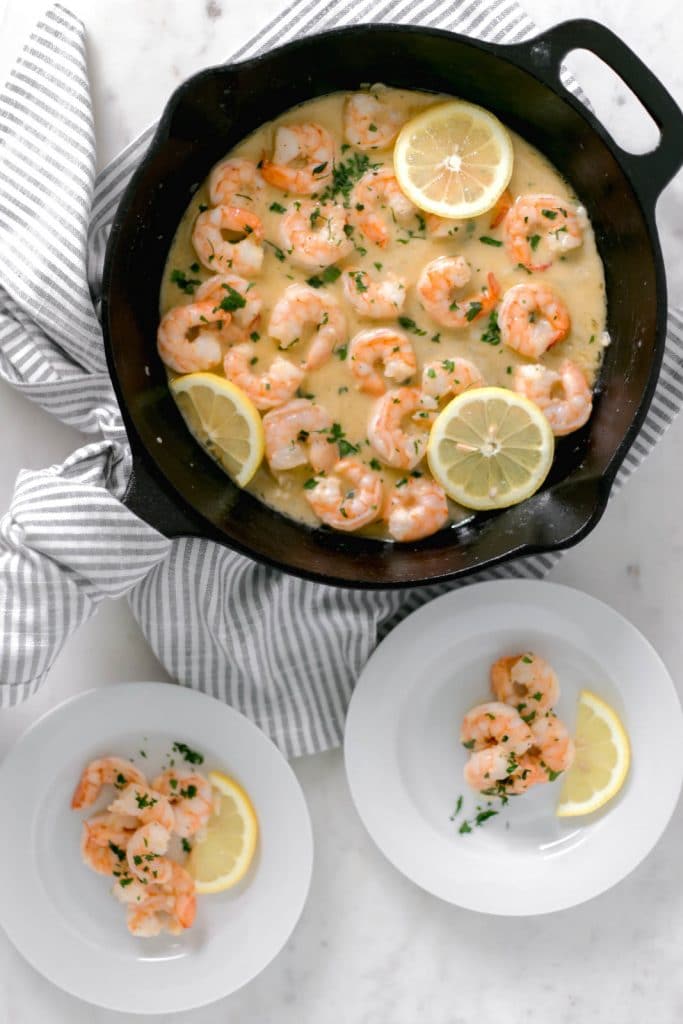 It is summer and here in Florida, that means only one thing…Hot, Hot, and Humid Hot.
The weather is so hot that the clouds roll in to give us a little break in the form of a summer shower to cool things off before returning back to hot again. Times like this make it extremely hard to be in the kitchen over a hot stove for a long period. So in my house, during this time of year, we opt to either grill outside or eat a much lighter fare.
The lighter fare usually includes seafood, especially shrimp, because it can be prepared quickly and in so many ways. I also love that shrimp can go from being completely frozen to ready in less than an hour, making it perfect for those times when you forget to take the meat out to thaw earlier that day.
The possibilities for shrimp are endless, you can toss them in a salad, serve them with your favorite side dish, or have them on their own. There are so many flavor combinations that you can come up with as well like that time I shared a recipe for Buffalo Shrimp with you.
Today I will be sharing a recipe for Garlic Butter Shrimp that can be made from start to finish in less than 20 minutes. The few ingredients include minced garlic, lots of creamy butter, lemon juice, and a little chicken broth.
And…
You may already have most, if not all, of these ingredients in your kitchen already.
One 'big' tip that I have for you is to opt for a higher quality butter such as a grass-fed butter for this recipe. It will really make a difference. You will also want to make sure that you use unsalted butter as well since you will be adding salt to the recipe and with the chicken broth.
Now for the recipe.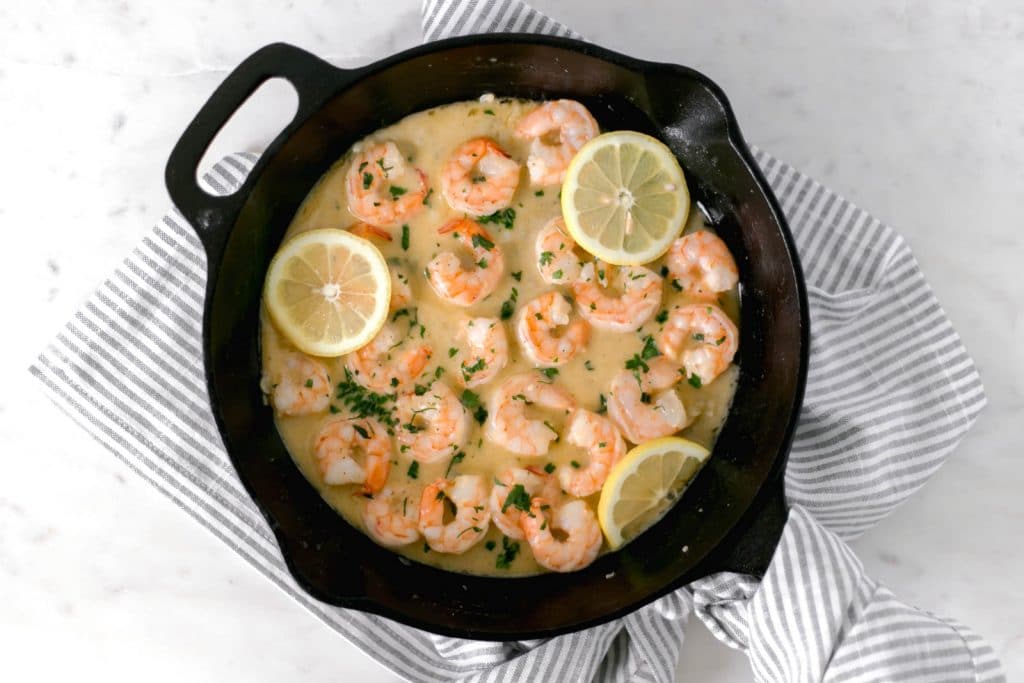 Ingredients
8 Tablespoons unsalted butter

1 1/2 pounds medium shrimp, peeled and deveined

1/2 teaspoon salt

1/4 teaspoon black pepper

5 cloves garlic, minced

1/4 cup chicken broth

juice on 1 lemon

fresh parsley, optional
Instructions
1
In a large skillet, melt 3 tablespoons of butter over medium-high heat.
2
Add the shrimp and season with salt and pepper. Cook until no longer pink 2 to 3 minutes and set aside.
3
To the same skillet, add in the garlic stirring frequently until fragrant.
4
Stir in the chicken broth and lemon juice and bring to a boil. Reduce the heat and simmer for 2 minutes.
5
Stir in the remaining 5 tablespoons of butter until melted and smooth.
6
Add the shrimp and gently toss to coat in the butter garlic mixture.
7
Garnish with fresh parsley and serve immediately with your favorite side dish or salad.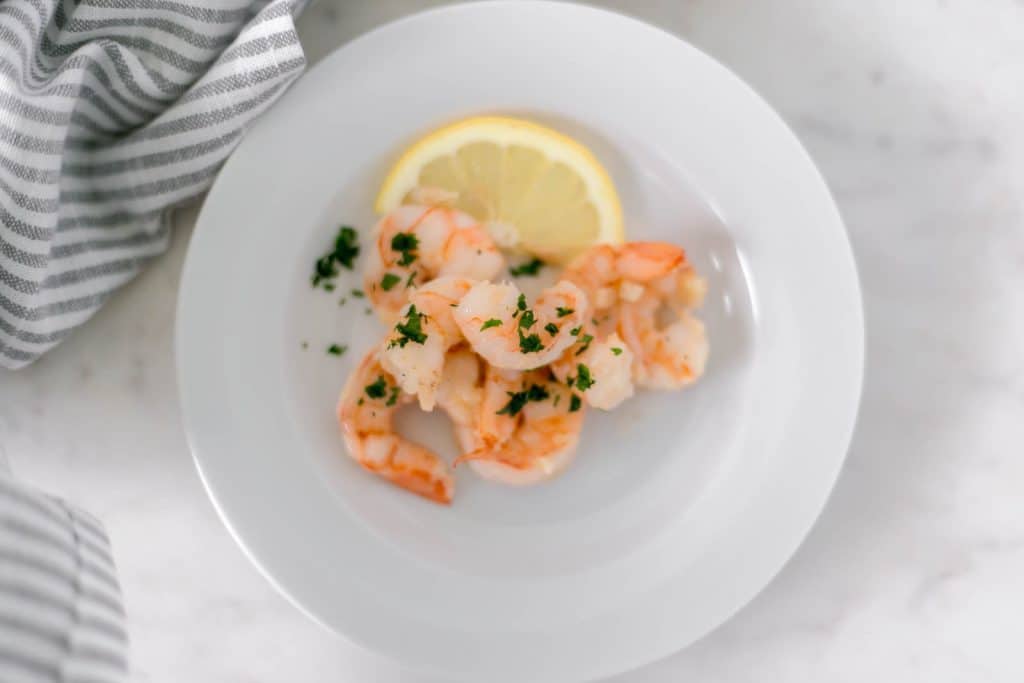 Have any comments or questions about Garlic Butter Shrimp? Share them in the comments below!