This post may contain affiliate links. Please read my disclosure policy.
Homemade Buttery Pie Crust - Pie crust made from scratch makes any pie delicious and it does not have to be difficult to make.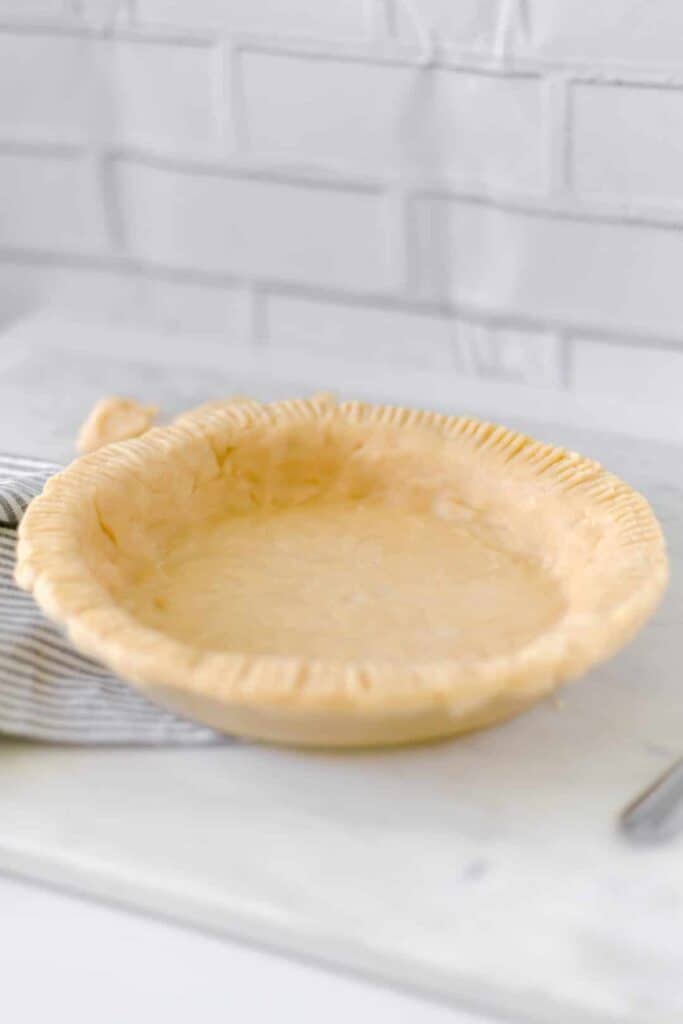 It is almost officially Thanksgiving…a day when you can indulge in some good food and possibly over-eat yourself into oblivion and then either take a nap or watch some good football as you prepare yourself to begin some serious holiday (Black Friday) shopping. Or at least that is exactly how my Thanksgiving is usually spent.
There are a few dishes that I absolutely must have on Thanksgiving Day and those are turkey (DUH!), ham (especially if it comes from the Honeybaked Store), cornbread dressing, and last but certainly not least is sweet potato pie. Now I usually make my sweet potato pie with a pre-made pie crust, so if you choose to do that then you will still have a good pie, but this year I decided to make my pie crust from scratch. Call me crazy, but sometimes I like a good challenge to keep me on my toes and make me feel like I am growing as a baker.
So before you say that making a pie crust is too hard…then let me tell you that it really is not if you can remember to keep all of your ingredients cool…this is so important…and you will need a rolling pin for this one. That is just about the only two things that I will have to stress to you about this recipe. So give it a try…you can do it!
Yields: Two 9-inch pie crusts
Homemade Buttery Pie Crust Ingredients:
2 ½ cups all-purpose flour
½ cup unsalted butter
½ cup shortening (Crisco)
pinch of salt
ice cold water
Instructions:
Place flour, salt, butter and shortening in cool bowl.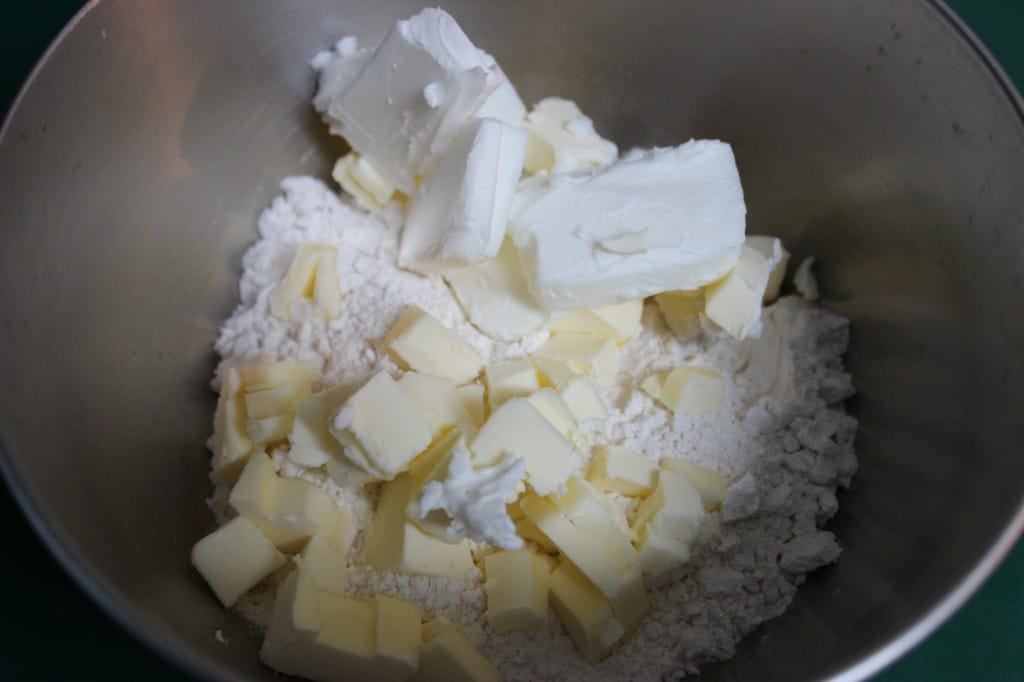 Use your hands or a pastry cutter to combine all of the ingredients until small pebbles form.
Add ice cold water a teaspoon at a time until the dough begins to hold together and form a ball.
Do not over handle the dough. The dough should be soft and moist but not wet. If at any time the dough becomes warm simply place it back into the refrigerator for a few minutes to chill again.
Divide dough in half and place in the freezer for a few minutes
Place the ball of dough onto generously floured surface and flatten with a rolling pin. If your pie pan is 9 inches then make sure your circle is a little bigger than 9 inches so that you have enough crust overlapping for the edging.
Roll the flattened crust loosely onto the rolling pin and roll out on top of the pie pan, lightly press the sides of the crust into the pan, then use your fingers to crimp the edge of the crust.
Place into the freezer for 30 minutes to firm up the pastry. This will also help prevent pastry from shrinking during baking
Then fill your homemade buttery pie crust with your favorite filling and bake. I decided to make sweet potato pie with my crust and I will share that recipe with you here.
You will bake the pie according to the instructions of the recipe that you choose to use.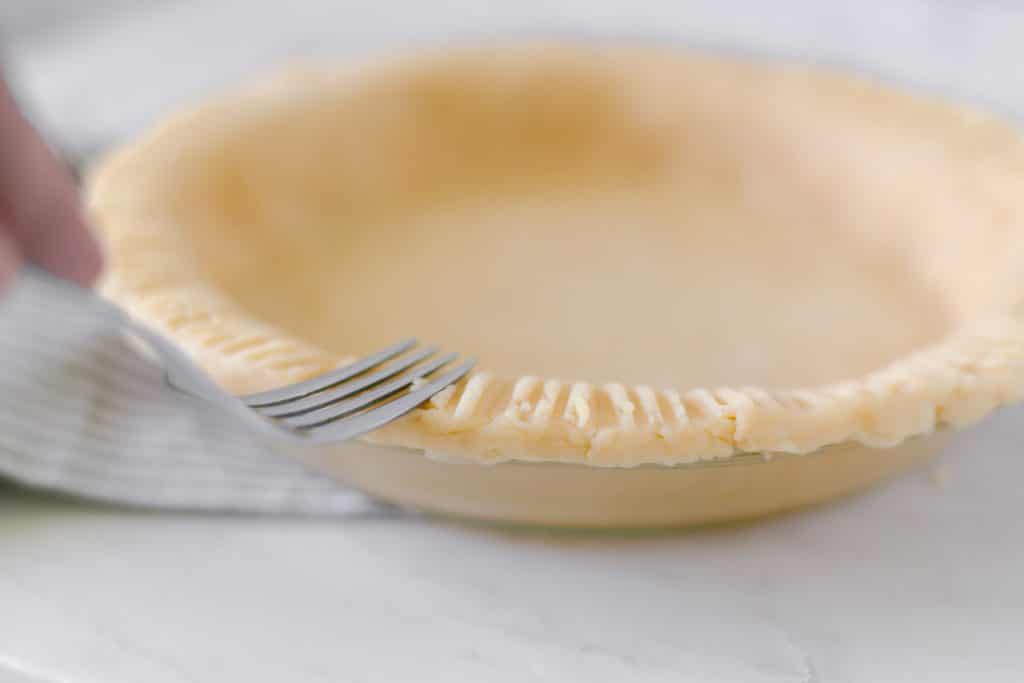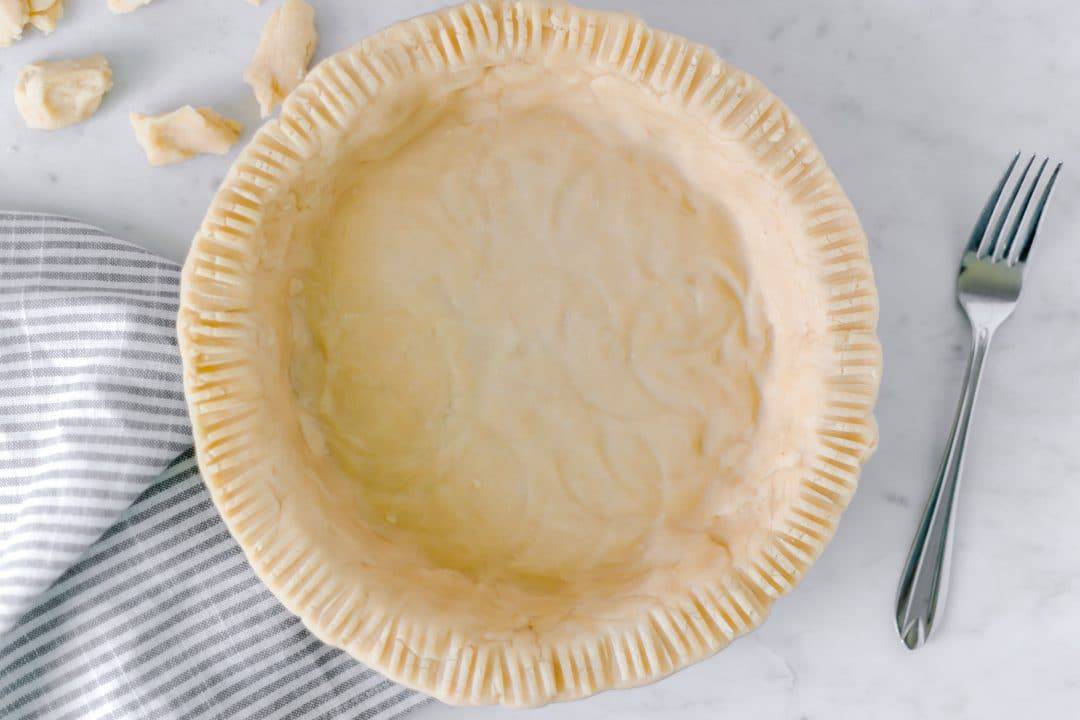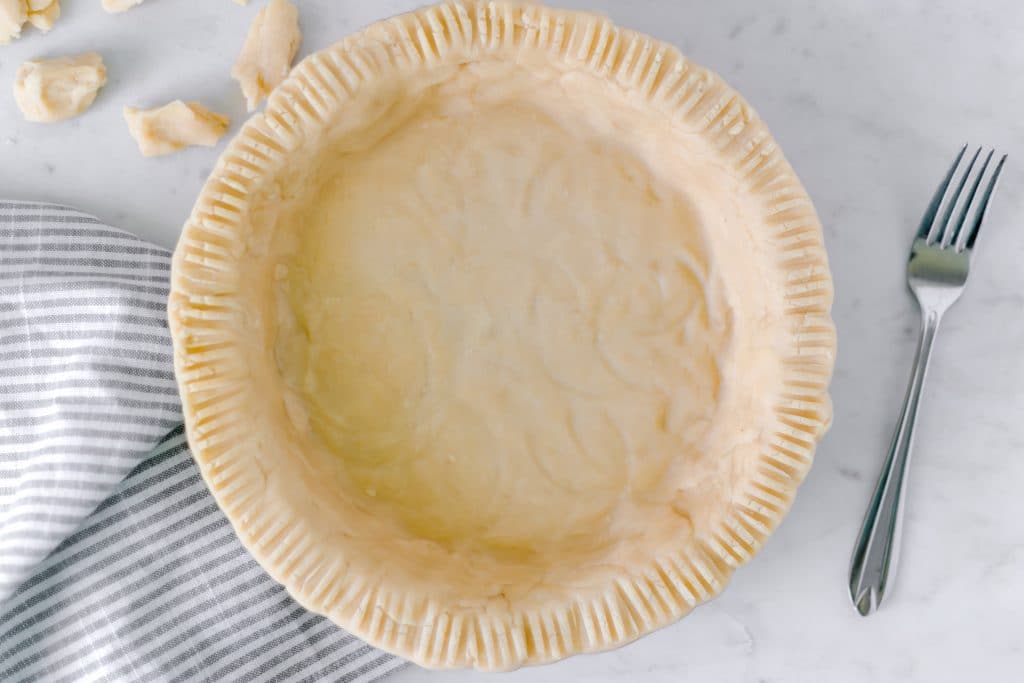 Have any comments, questions, or other ideas about this Homemade Buttery Pie Crust? Share them in the comments below!