Not sure if you remember me sharing with you that a pound cake can be made in many different variations…just in case you missed that post I will insert the link to it here where I shared with you my grandmother's recipe for a Homemade Sour Cream Pound Cake.
So today I will take a little time to show you another way to make a good ole pound cake. This time I will share with you my mother's recipe for a Chocolate Sour Cream Pound Cake. Between the two recipes you will use very similar ingredients, but of course the chocolate pound cake recipe will have more of the ingredients as well as a few additions.
The chocolate pound is much richer in flavor and if you decide to give this recipe a try, then you will notice that it makes a lot of batter so you will want to combine all of the ingredients into a large bowl.
Ingredients:
1 1/2 cup butter, softened
3 cups sugar
3 cups all-purpose flour
5 large eggs
1/2 cup cocoa powder
1 teaspoon baking soda
1/4 teaspoon salt
2 teaspoons vanilla extract
8 oz. sour cream
1 cup boiling hot water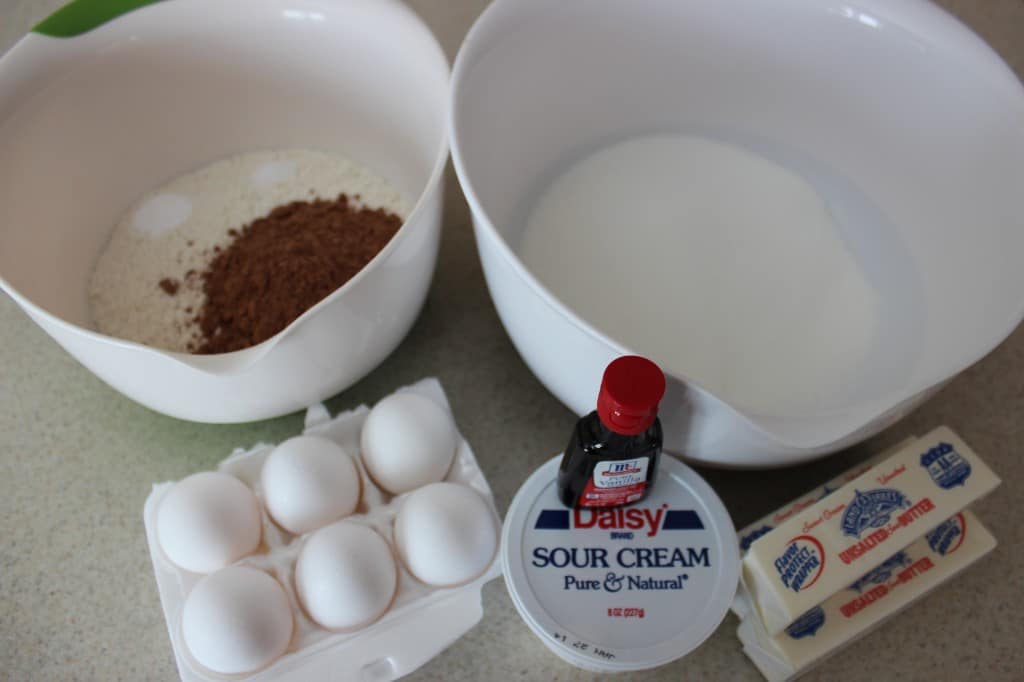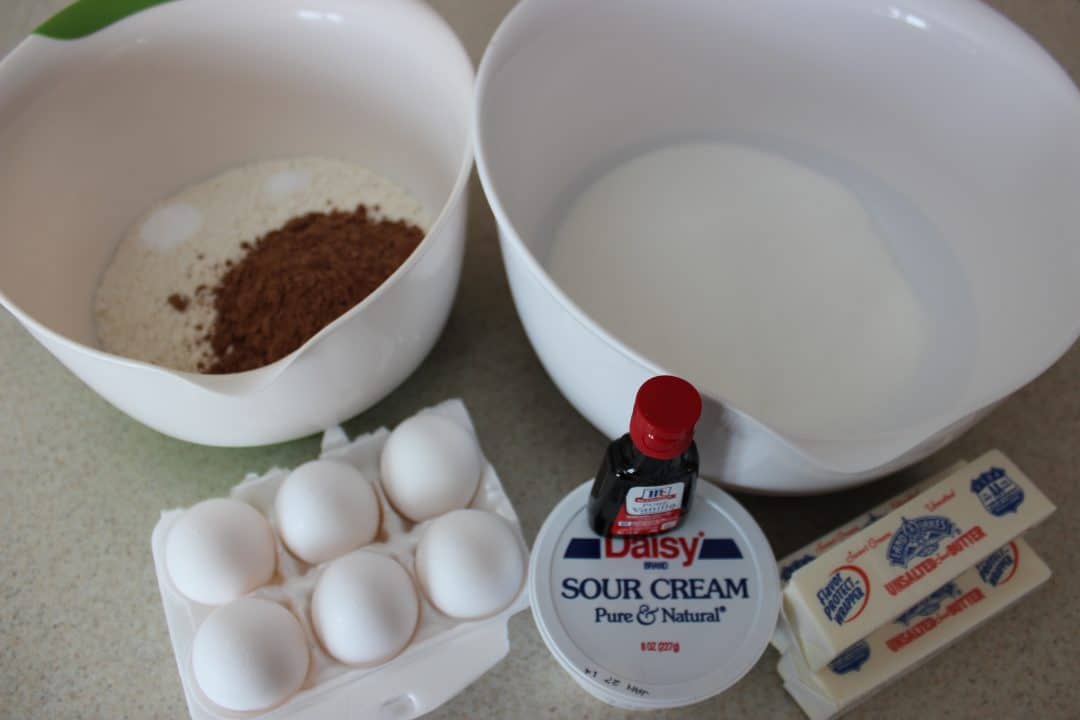 Directions:
Preheat oven 325 degrees F.
Grease and lightly flour a bundt pan.
In medium bowl, whisk together flour, cocoa powder, baking soda, and salt; set aside.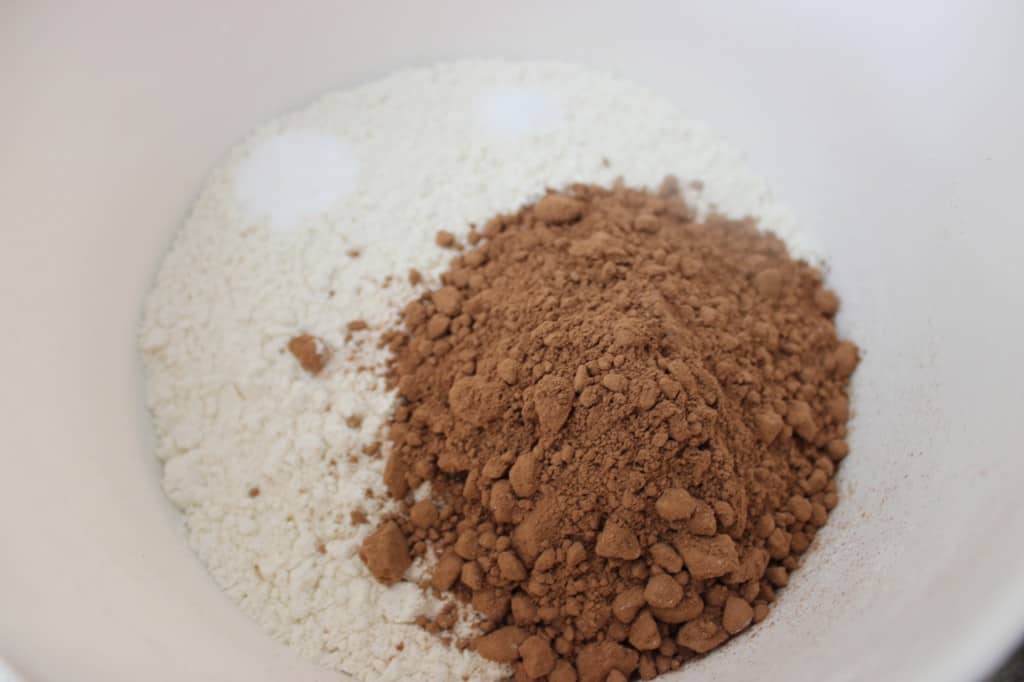 With an electric mixer cream together butter and sugar until light and fluffy.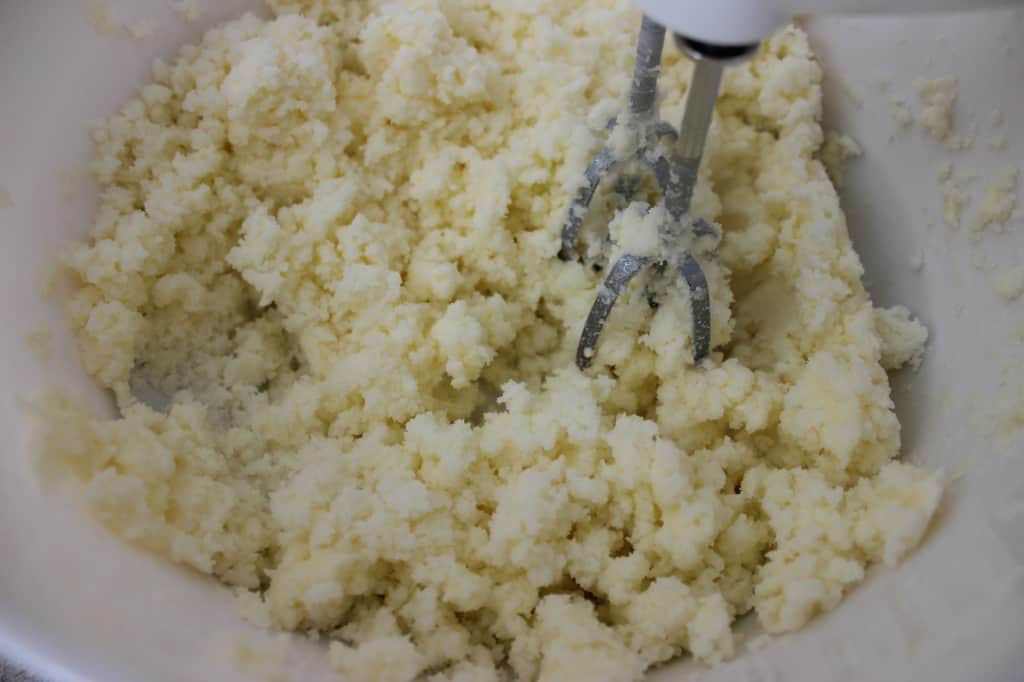 Add in sour cream.
Alternate adding in the flour mixture and the eggs. Add in a little flour mixture…mix…then add in a egg…mix…do this until all is combined. At this point the batter will be very thick.
Add in cup of boiling water and be careful not to burn yourself…the mixture may splash out so at this point I use a whisk. Whisk mixture until smooth.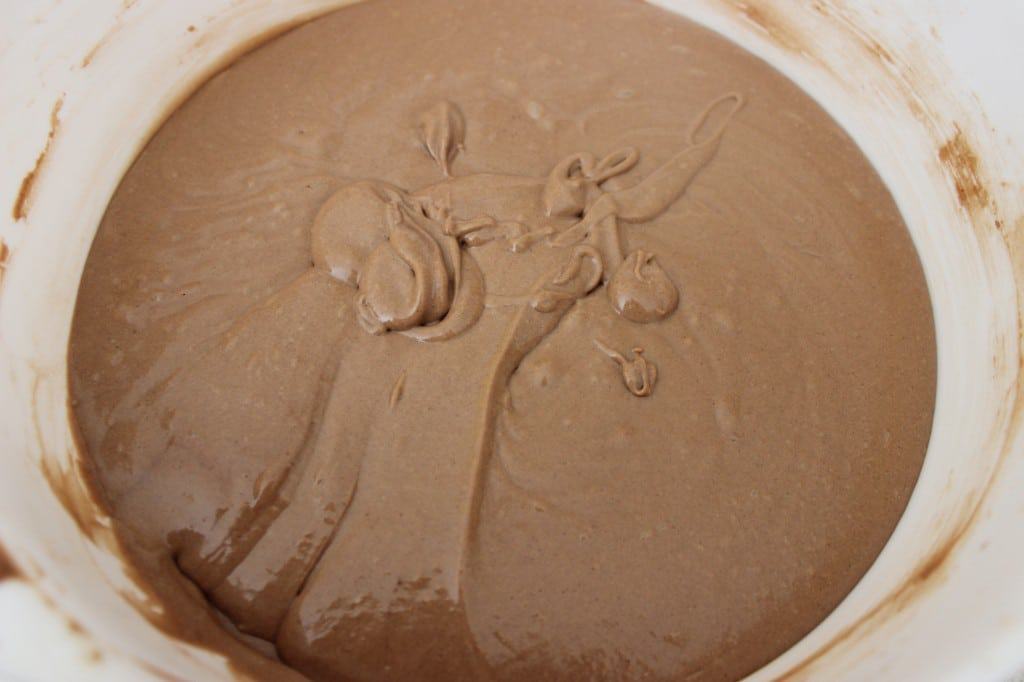 Stir in vanilla.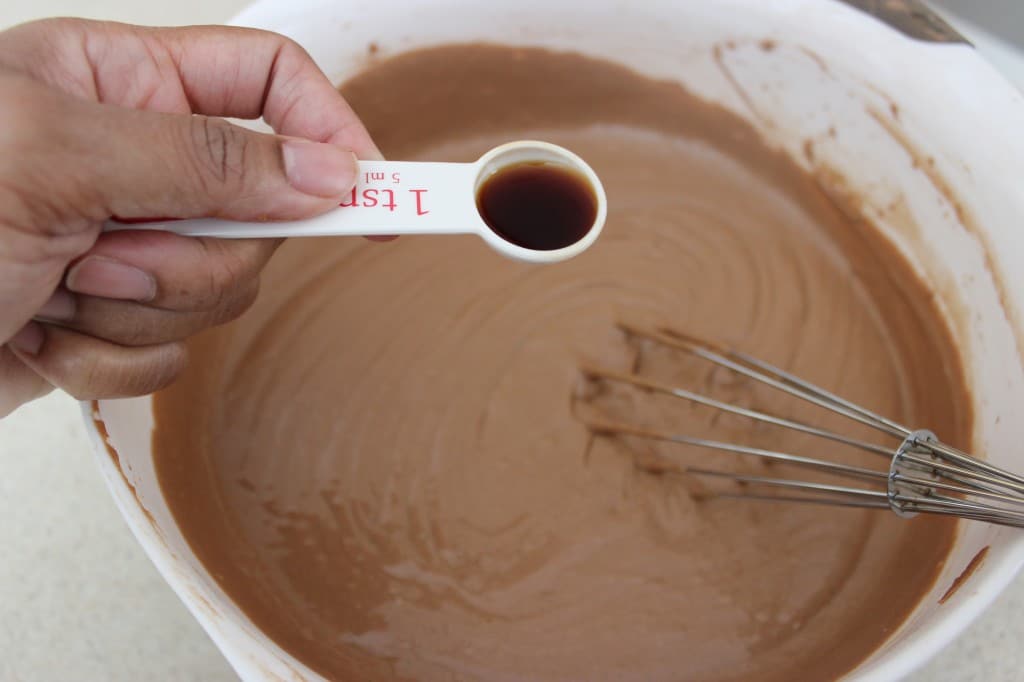 Pour into prepared bundt pan and bake at 325 degrees F. for 1 hour to 1 hour and 20 minutes, or until done and cake tester comes out clean.
At this point you can enjoy as is, add the frosting of your choice, or chocolate ganache. For a quick and easy chocolate ganache. Bring 1/2 cup of heavy cream to a boil and pour over 4 ounces of good quality dark chocolate, chopped or broken into 1/2-inch pieces. Wait 1 minute and stir until smooth and glossy.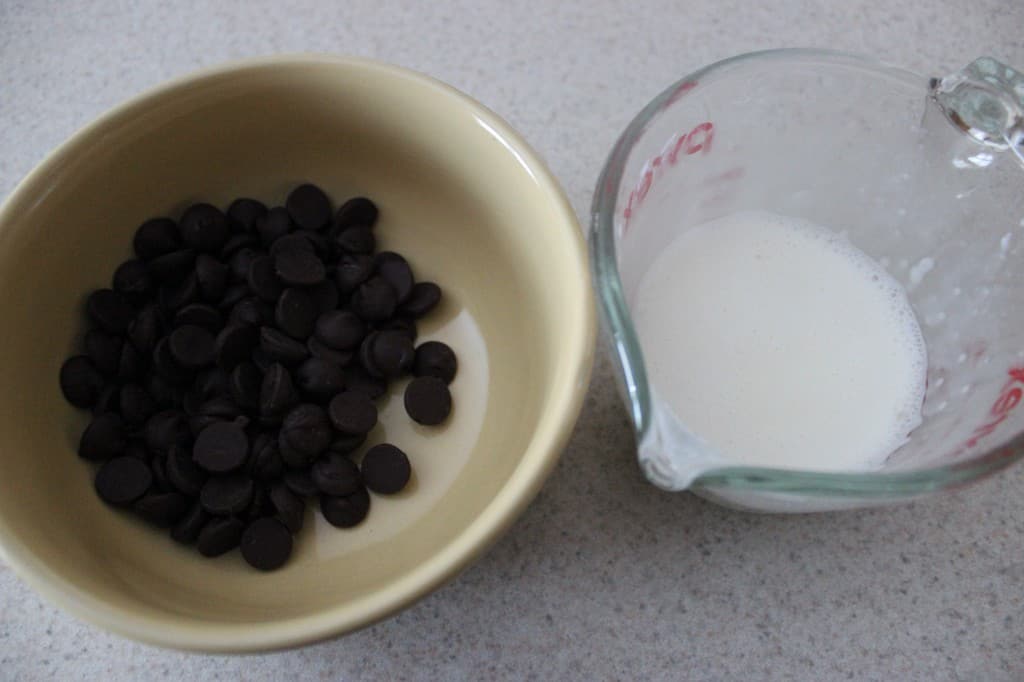 Drizzle chocolate ganache onto cool cake while it is still warm.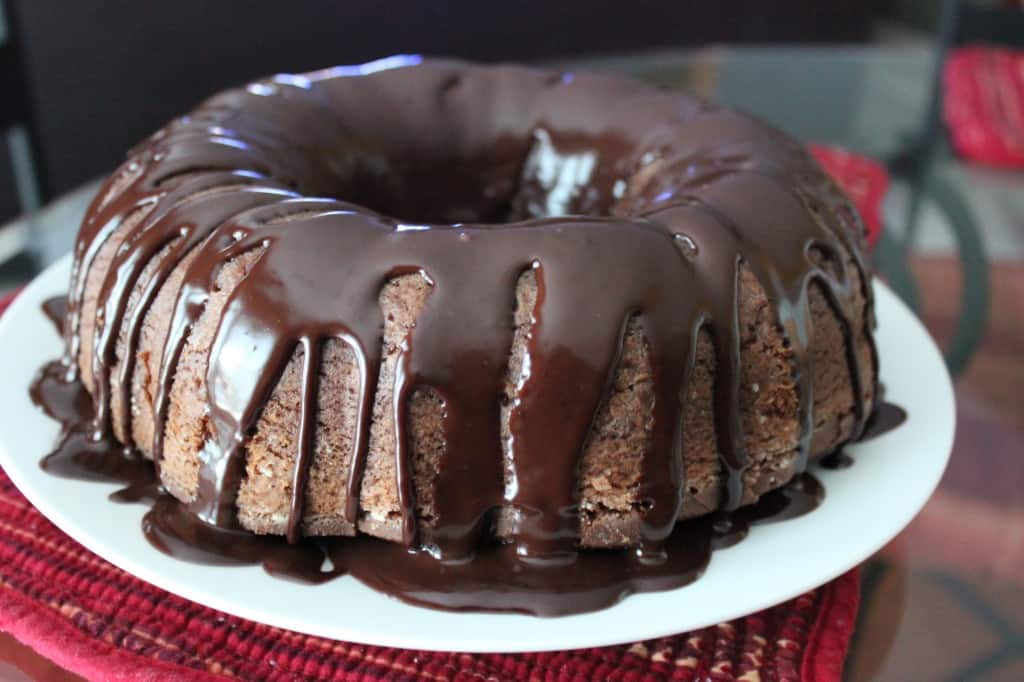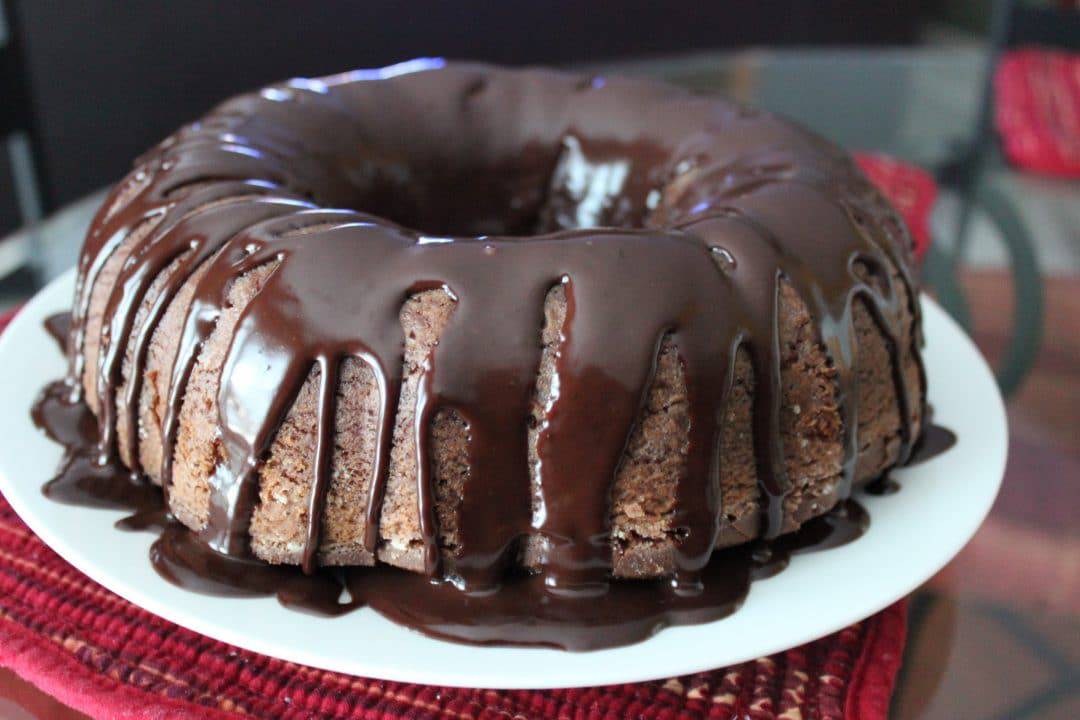 Enjoy!