This post may contain affiliate links. Please read my disclosure policy.
Chocolate Banana Muffins are moist, sweet, and loaded with flavor. The combination of chocolate and banana creates one irresistible muffin.
This recipe makes the best muffins ever…the subtle banana flavor mixed in with rich decadent chocolate makes them super moist, flavorful, and so good. Especially when they are served straight out of the oven.
They never last long in my house 🙂
Chocolate Banana Muffins Ingredients:
1 1/2 cups all-purpose flour
2/3 cup granulated sugar plus 2 Tablespoons
1 1/2 teaspoons baking powder
1/4 teaspoon salt
1/4 teaspoon ground cinnamon
2 cups mashed bananas (about 2 big bananas)
1 large egg
8 Tablespoons (1 stick) unsalted butter, melted
1/4 cup whole milk
4 oz. semi-sweet chocolate, chopped
Special equipment: 1 (12-cup) nonstick muffin tin with 12 paper cupcake liners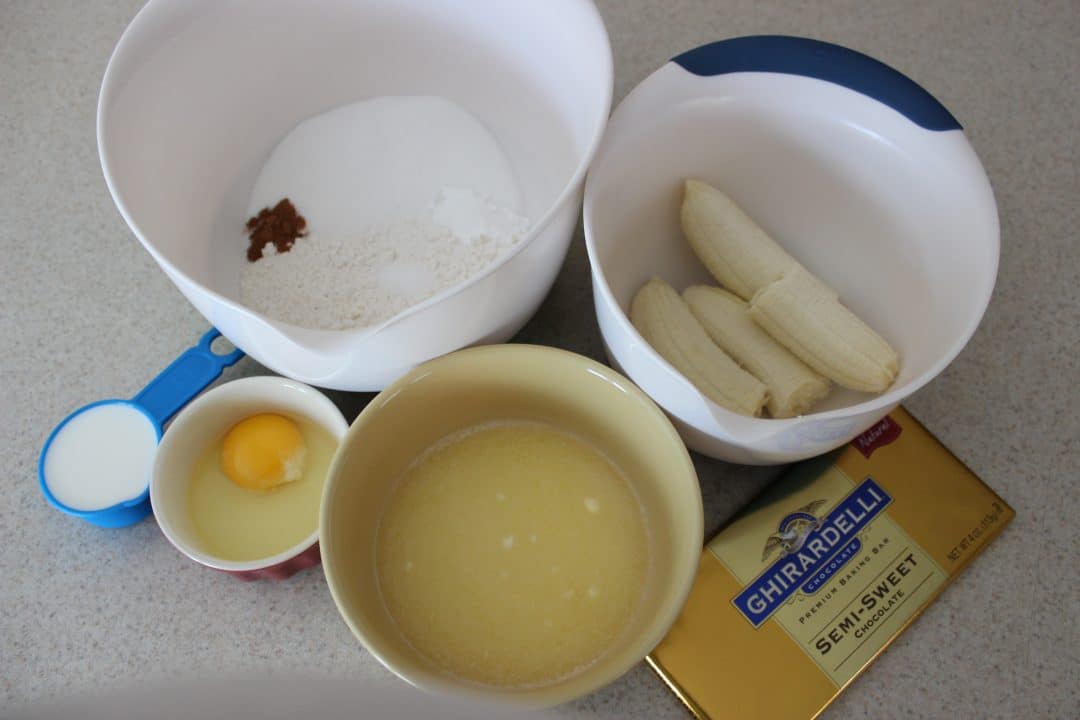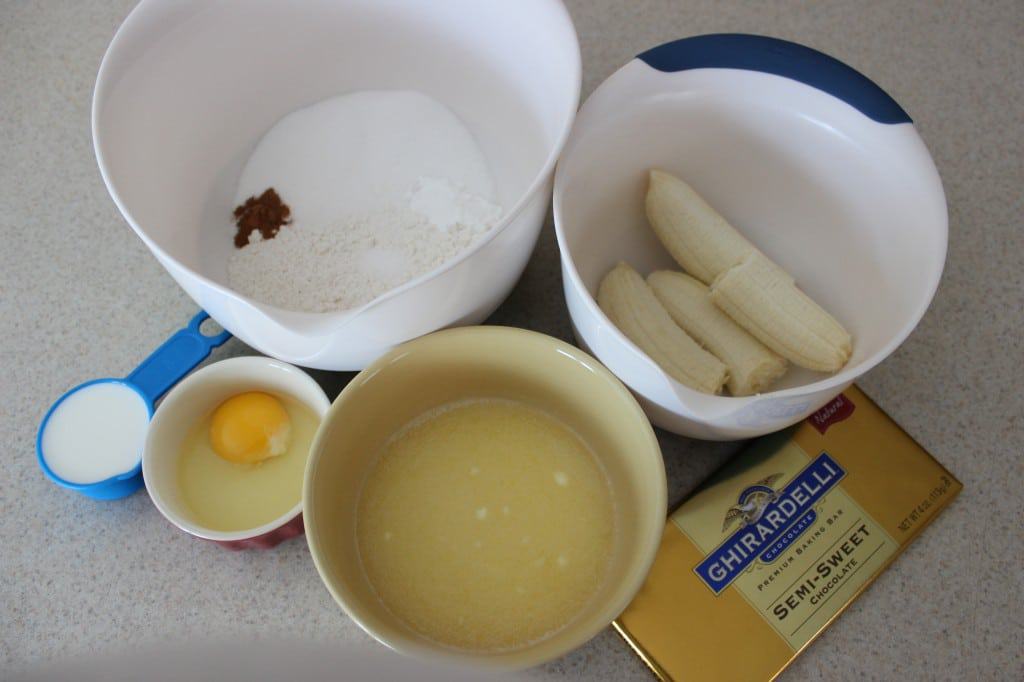 Directions:
Preheat the oven to 350 degrees F.
In a large bowl, mix the flour, sugar, baking powder, cinnamon, and salt.
In a separate mixing bowl, combine the mashed bananas (mash with fork or potato masher), egg, melted butter and milk until fully incorporated.
Stir the banana mixture into the dry flour mixture ingredients just until blended (but do not over-mix as it could result in a tough muffin).
Stir in the chopped semi-sweet chocolate.
Divide the batter among the prepared muffin cups, filling each about 3/4 full.
Bake the muffins until the tops are pale golden and a tester inserted into the center comes out with some melted chocolate attached but no crumbs, about 30 minutes.
Transfer the muffins to a rack to cool for 15 minutes. Then completely remove the muffins from the muffin pan.
*The chocolate banana muffins can be stored in an airtight container at room temperature for up to 4 days.
Got any comments, questions, or other ideas for these Chocolate Banana Muffins? Share them in the comments below!