This post may contain affiliate links which won't change your price but will share some commission. Please read my disclosure policy.
Back to School Snack Ideas – 4 quick and easy snack that are perfect to feed your kids after school. There is something for everyone to enjoy!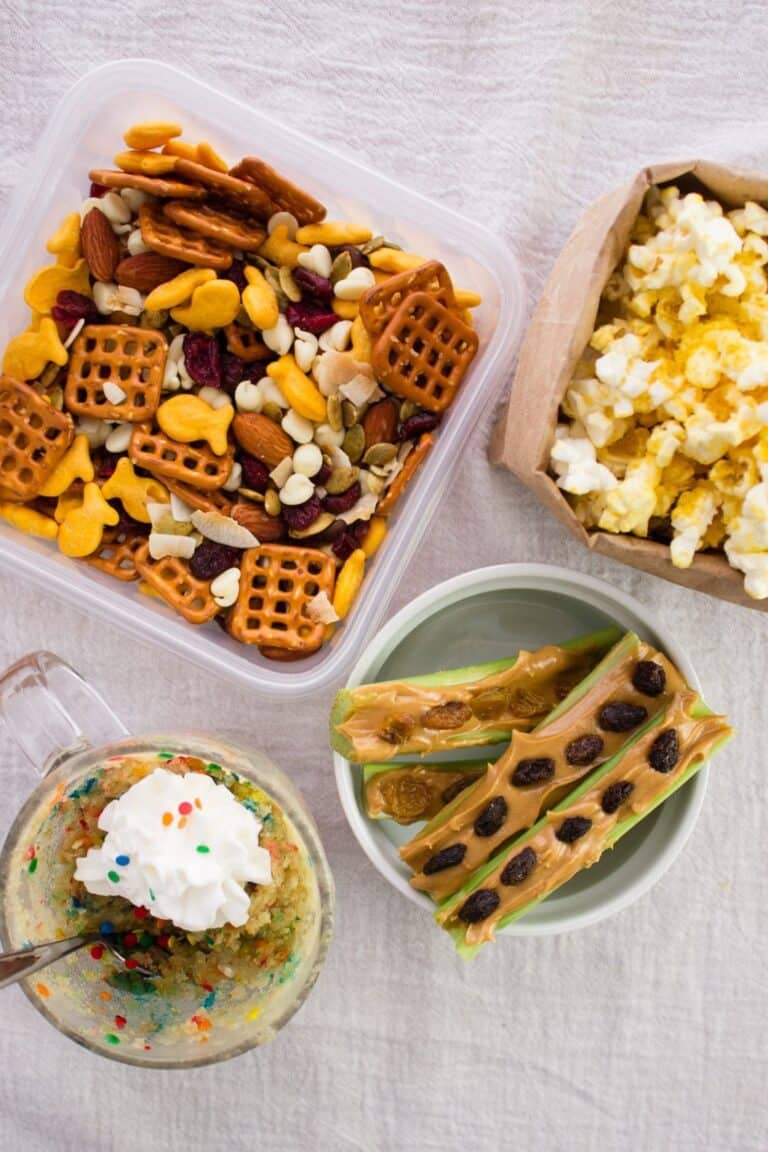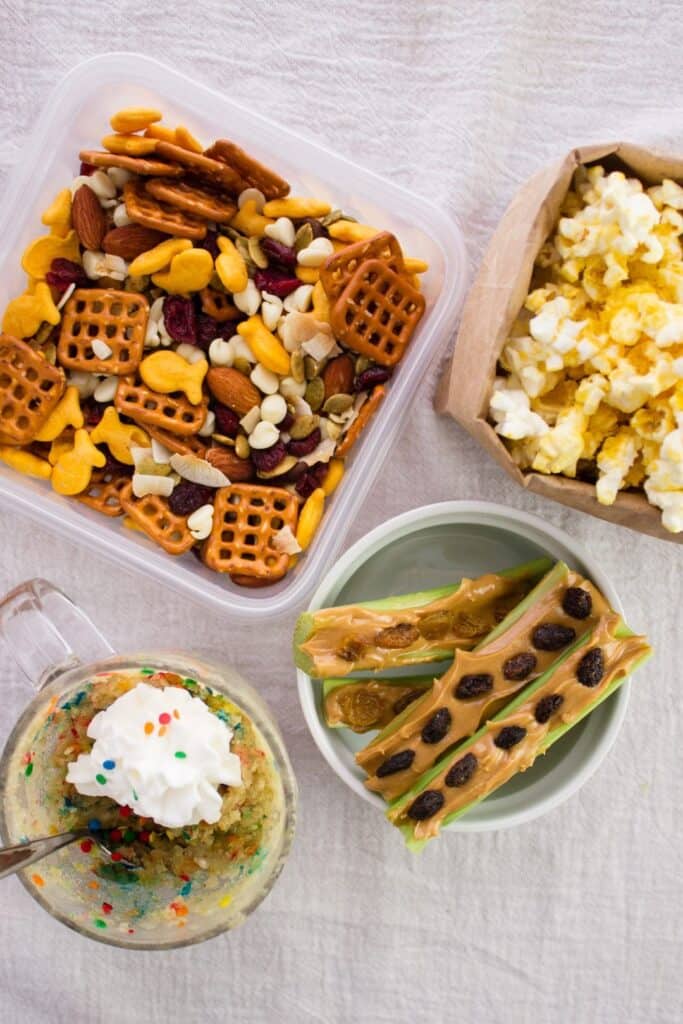 Happy Friday or TGIF!
If you have been following along on the blog for the past couple of weeks, then you know that I shared with you some back to school meal ideas for breakfast and lunch. Just in case you missed those or want to check them out, I will link them below for you.
Back to School Breakfast Ideas
Today I will share with you 4 Back to School Snack ideas that are great to share with your kids after school and before they begin any activities or start working on homework. These snacks are quick treats to help fuel your kid until dinnertime.
The recipes are:
Ants on a Log – This is a classic snack that provides a good source of protein and the perfect amount of crunch from the celery and a little sweetness from raisins or chocolate chips if you prefer. You make these treats by cleaning and cutting some fresh celery into smaller sticks. Next you will fill those celery sticks with peanut butter (or your favorite nut butter), followed by lining the top of the peanut butter with a few raisins or chocolate chips.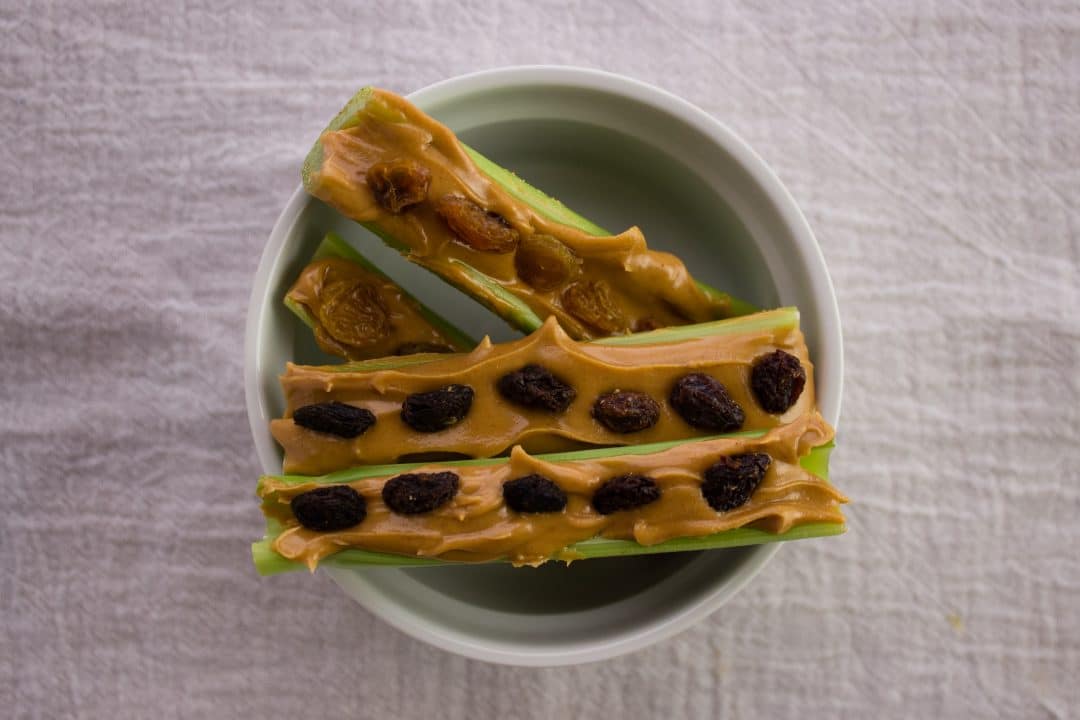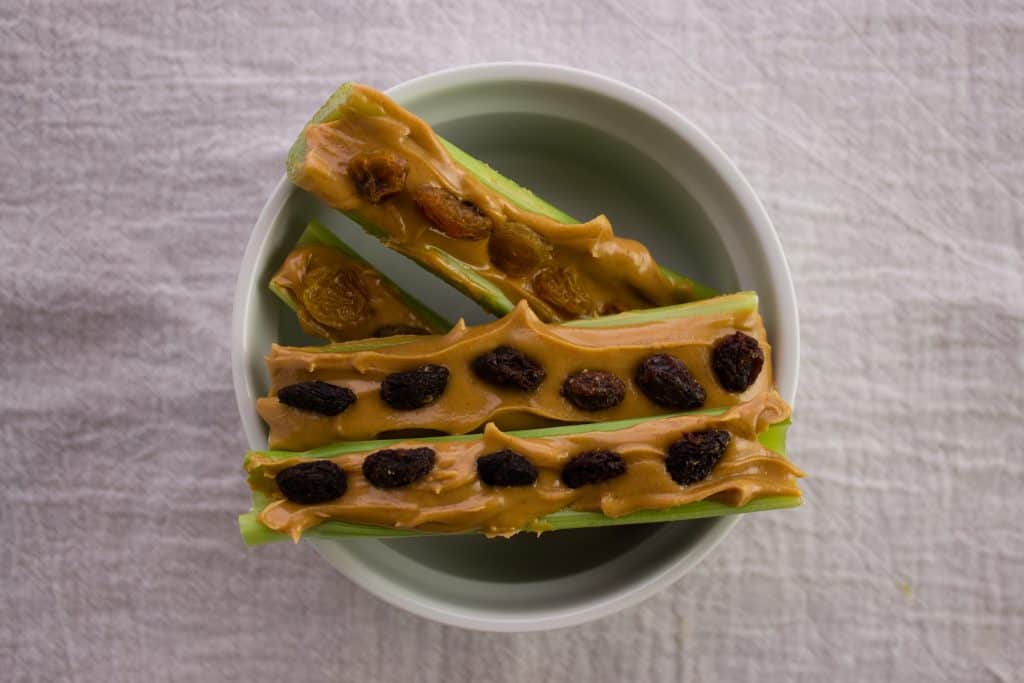 Brown Bag Popcorn – For this recipe, you will need a brown paper lunch bag and ¼-cup popcorn kernels. Add the popcorn kernels into the brown paper bag and fold the top of the bag over two times, pressing the fold so that it is tight against the bag. Place into the microwave upright and heat for 2 to 2 ½ minutes or until there is a 3-second pause between pops. Carefully remove the bag from the microwave once the popcorn has finished popping, open up the bag, and add in whatever you like your popcorn topped with. I love using olive oil, salt, and nutritional yeast. Close the bag and shake to distribute the ingredients.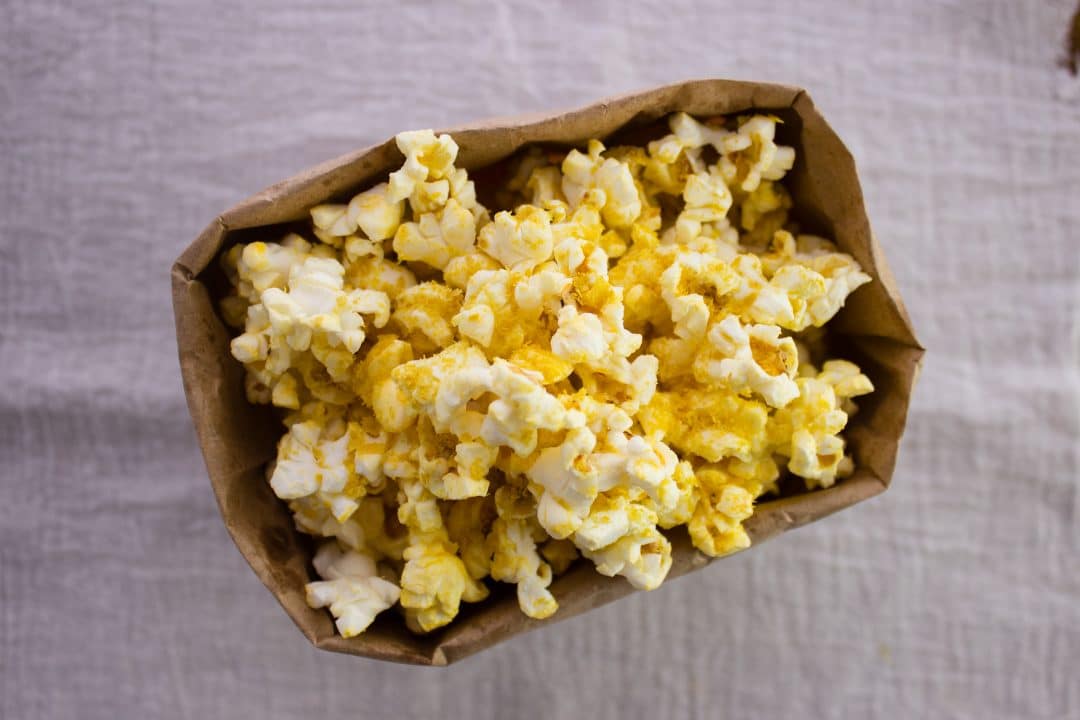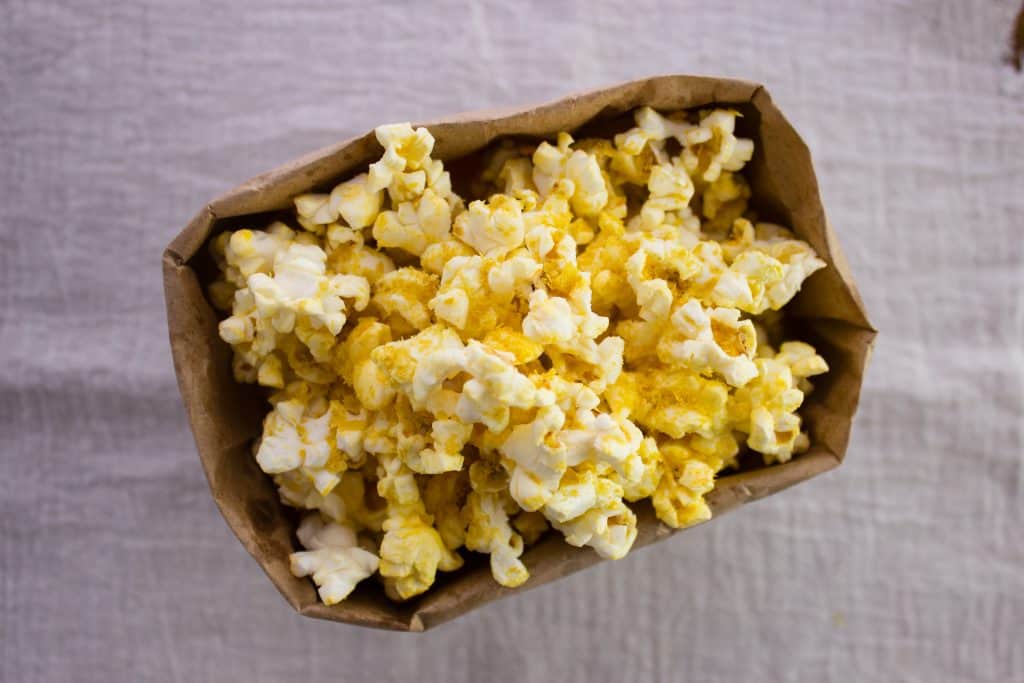 Freestyle snack mix – This recipe will change each time depending on what you have in your kitchen. You will mix any combination of pretzels, nuts, candy, chocolate chips, or cereal that you have. Think of it as putting together a trail mix with the ingredients that you have on hand…you can get as creative as you want and add in things that you kid enjoys.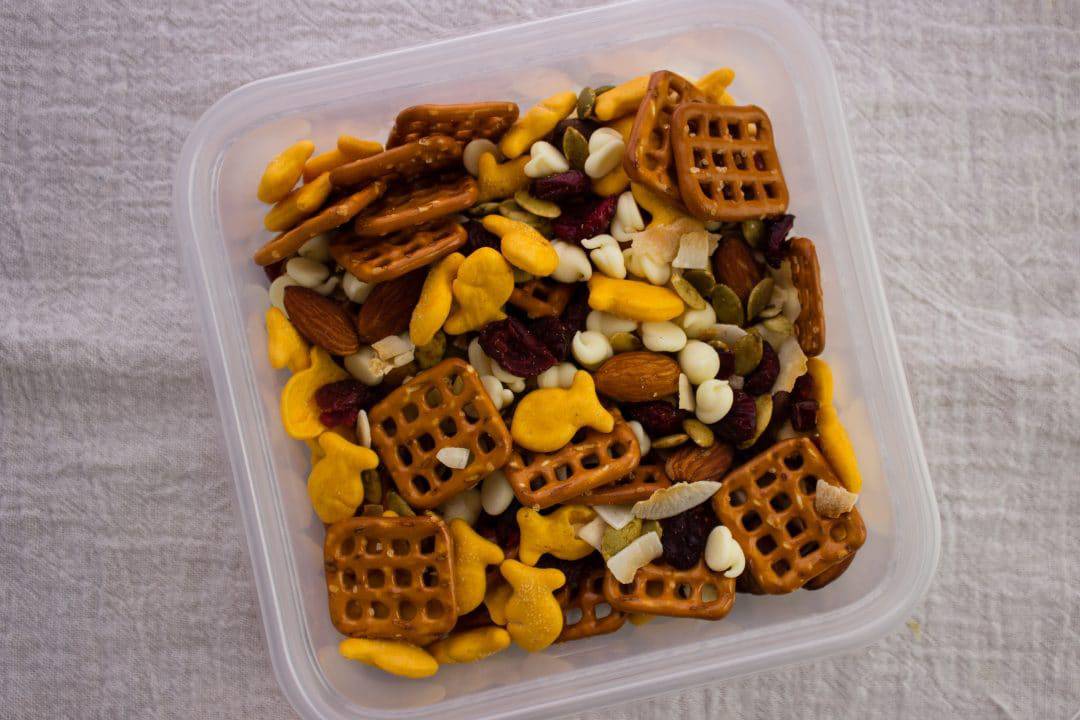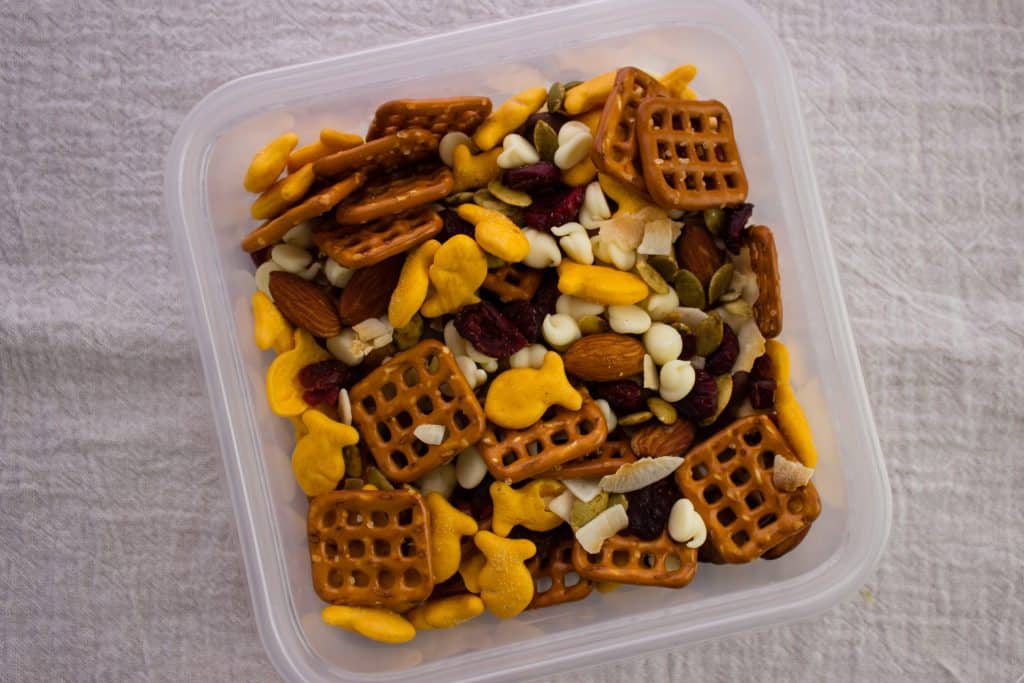 Mug cake – Grab your favorite mug, if using a small mug then cut the recipe in half or use two mugs. To the mug add in 4 tablespoons flour, 3 tablespoons sugar, 1-tablespoon sprinkles, ½-teaspoon baking powder, 3 tablespoons milk, 1-tablespoon vegetable oil, 2 teaspoons vanilla extract, and stir to combine. Place into the microwave for 1 minute and 30 seconds, until the cake is set. Top with a small scoop of ice cream, icing, whipped topping, or leave it plain.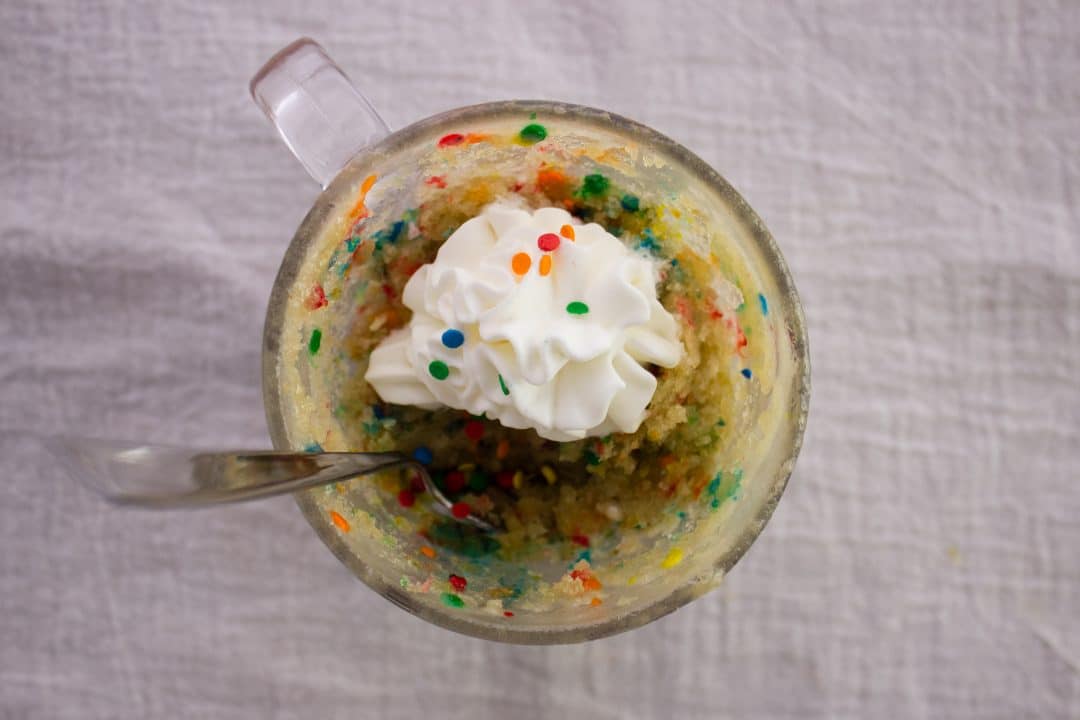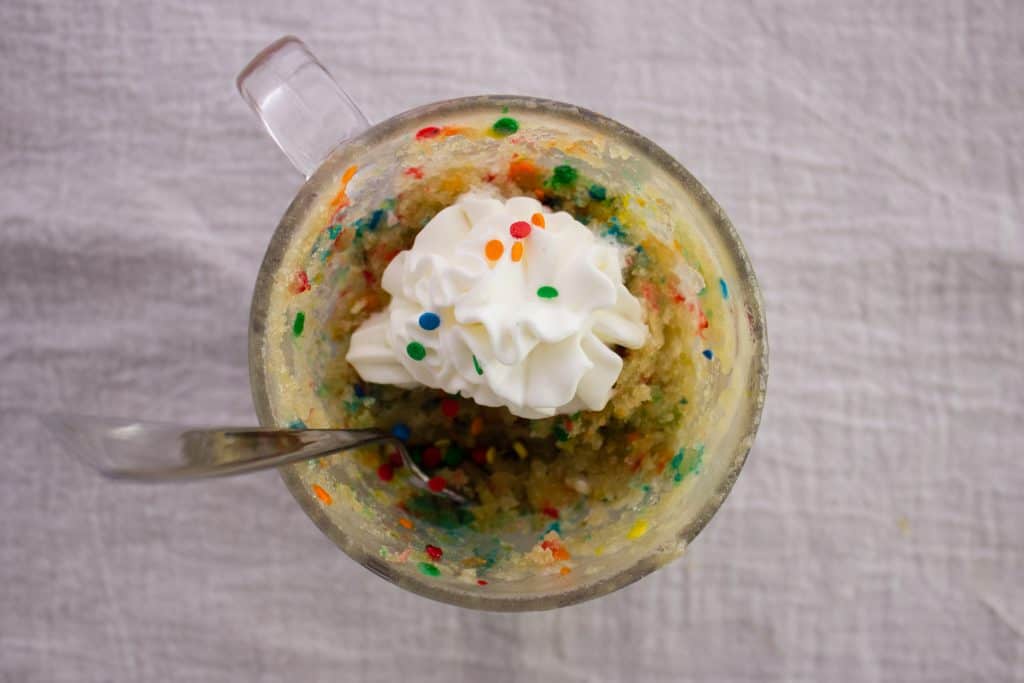 And there you have it…4 Back to School Snack Ideas that you can make in no time for your kids to enjoy after school. Be sure to try them and check back here next Friday when I will pull together 4 dinner options.
Got any comments, questions, or ideas about these Back to School Snack Ideas? Share them in the comments below!