Back to School Breakfast Ideas - 4 quick and easy breakfast recipes that can be prepared in advance and enjoyed throughout the week.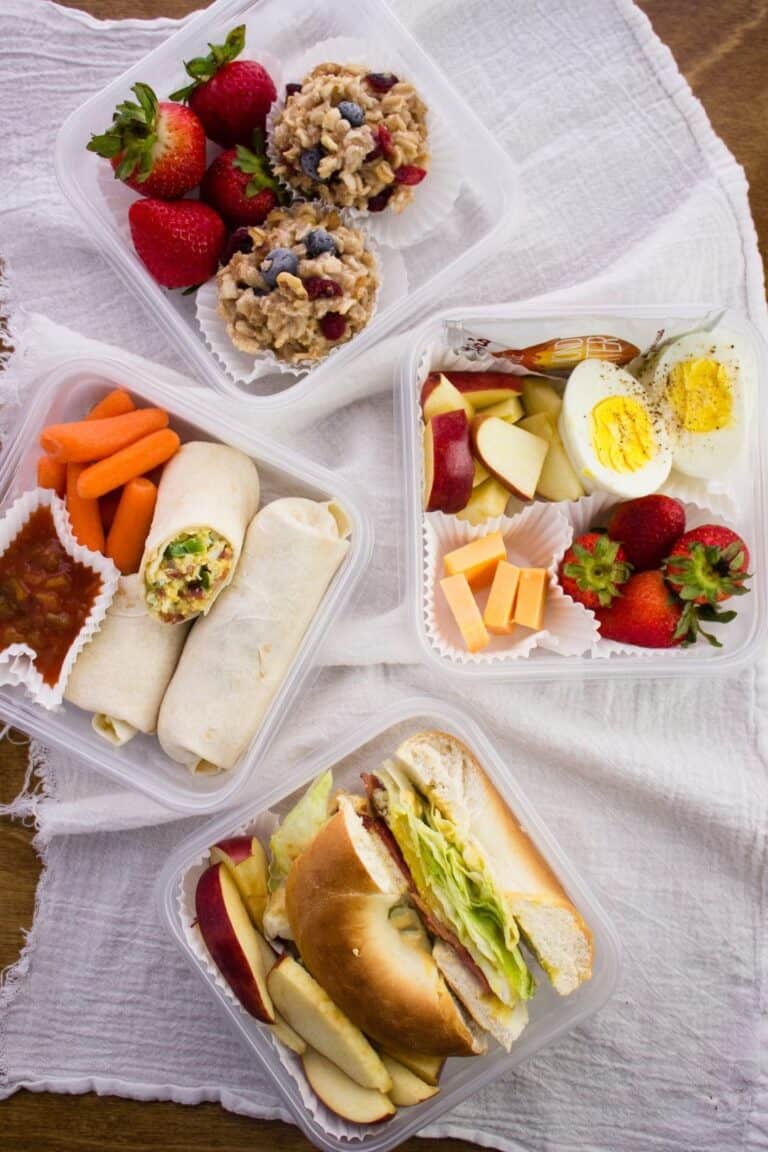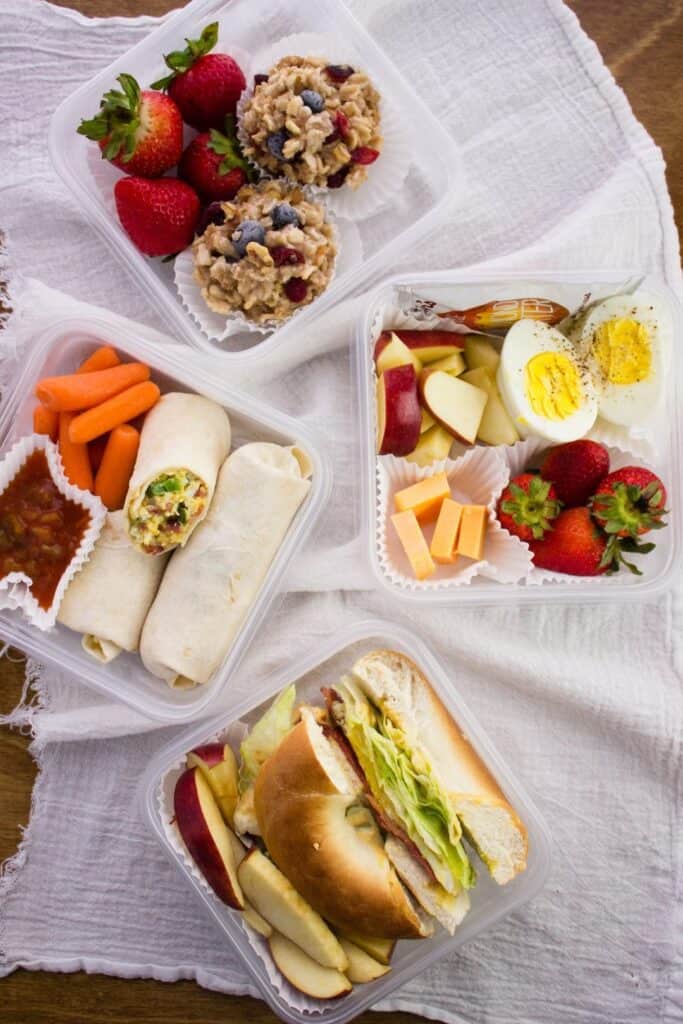 It is already Monday and the start of a new week.
If you can remember that I shared with you on Friday in this post that I would be sharing some Back to School Meal Prep ideas. Well since it is Monday and I am going to keep my word…today I will be sharing with you not 3, but 4 breakfast recipes that you can prepare in a short amount of time to reheat and enjoy throughout the week or to make quickly for the family each morning.
The recipes are:
Freezer Oatmeal Cups – Do you love having oatmeal in the morning, but don't always have time to prepare it? Then this recipe will be perfect for you because you can make the oatmeal cups ahead of time with your favorite fruit and nut combination, freeze it, and pop it into the microwave for 2 minutes to reheat and enjoy delicious old-fashioned oatmeal in the morning.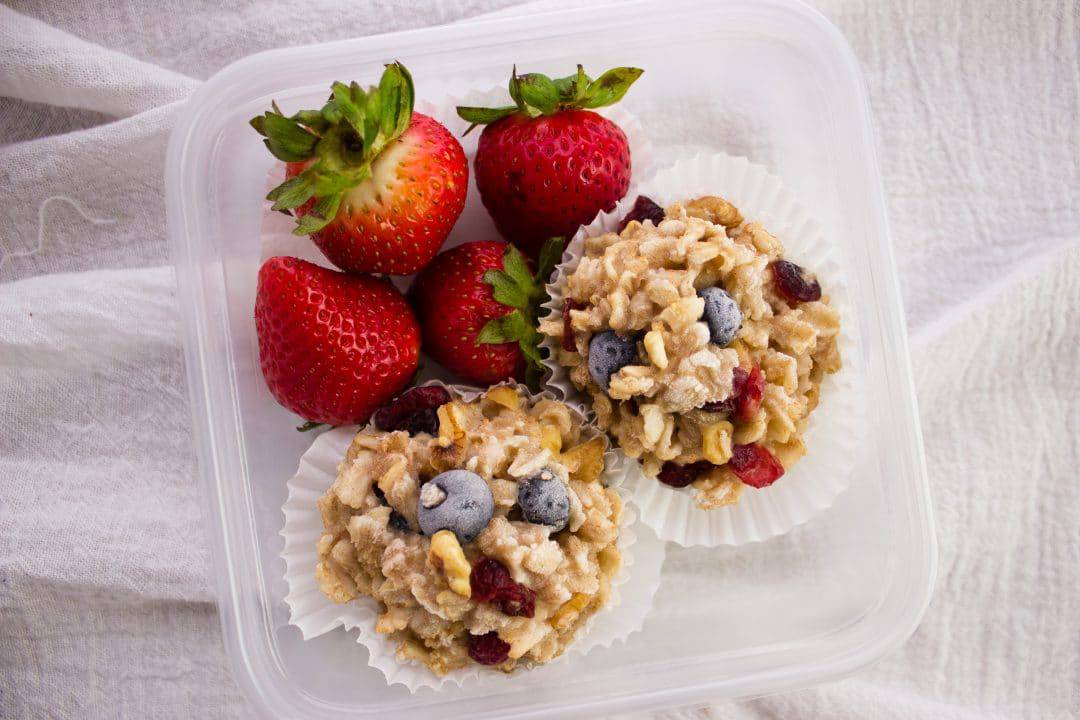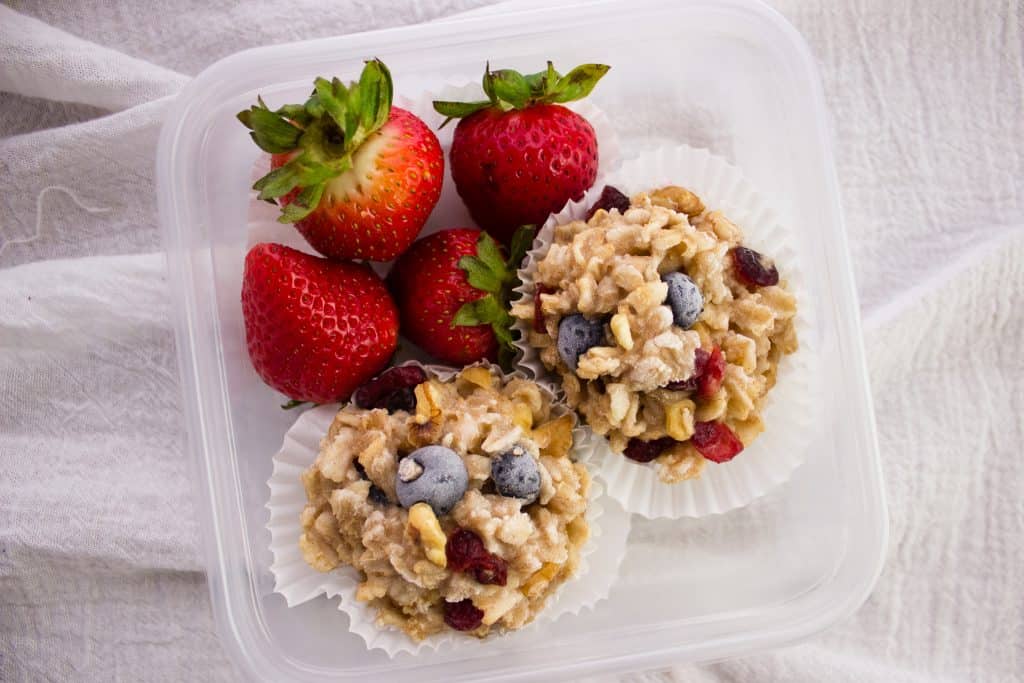 Breakfast Bagels – I love a good breakfast sandwich in the morning and this recipe takes a bagel and adds a fried egg, turkey bacon, provolone cheese, lettuce, tomato, and Dijon mustard. This recipe is so simple and can be made in minutes.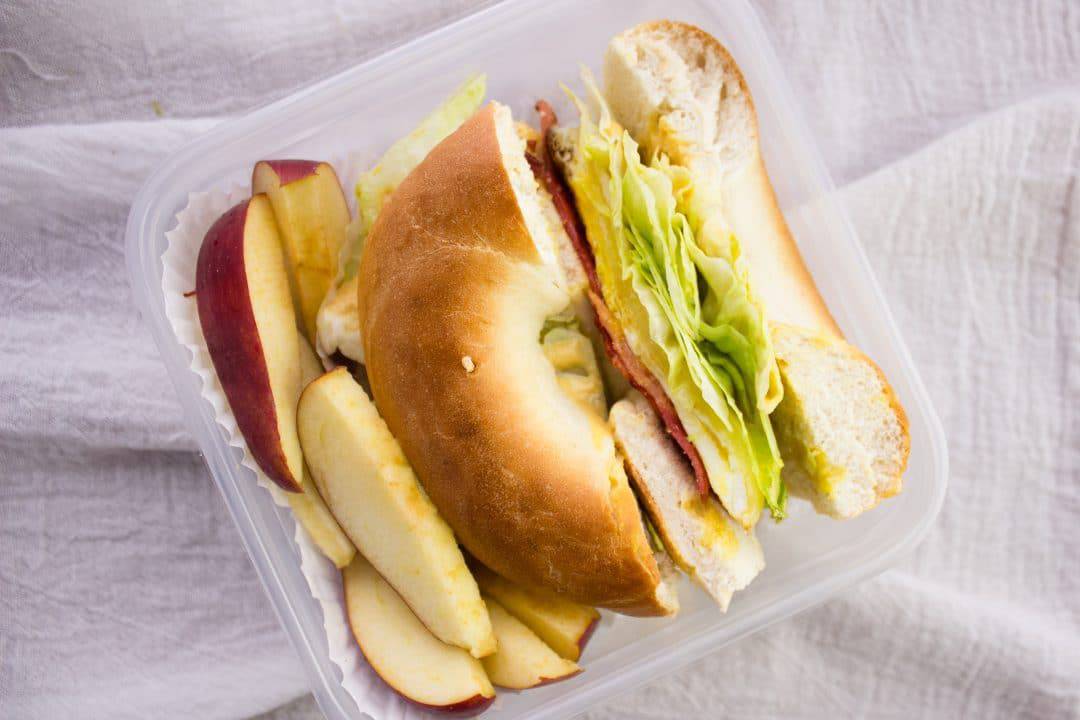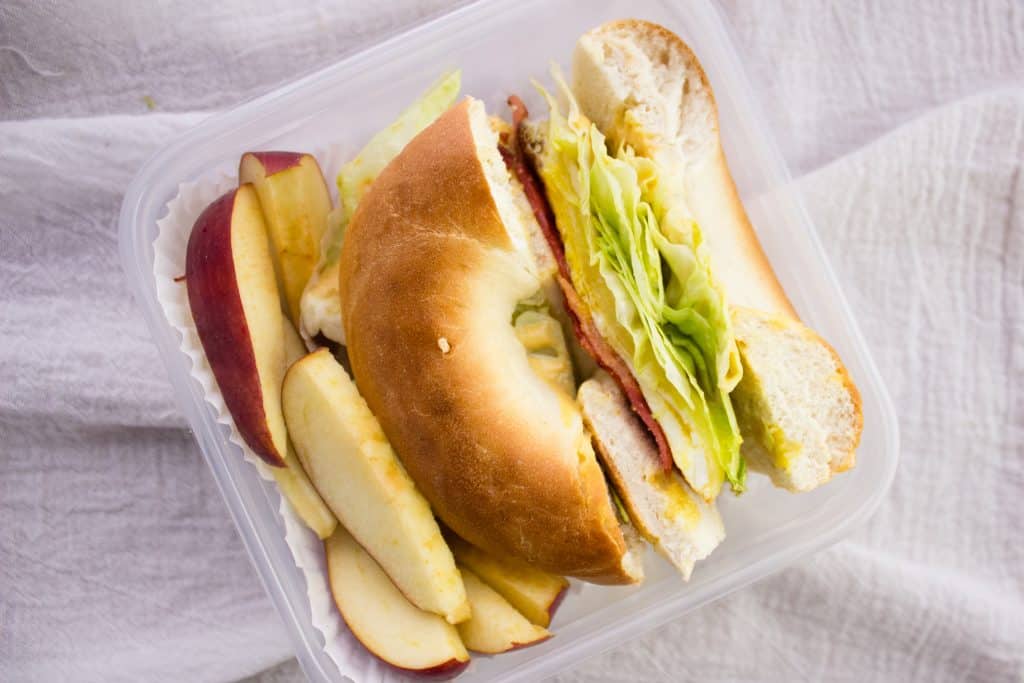 Fridge Forage Breakfast Burritos – This is a family favorite and a good way to use the leftovers that are in the refrigerator. You begin by whisking together some eggs with anything that you can forage in your fridge, roll it up into a flour tortilla, and serve with a side of salsa. I love making these in bulk and keeping them in the refrigerator to heat and have during the week. You can also make the same recipe repeatedly or use whatever you find in your fridge.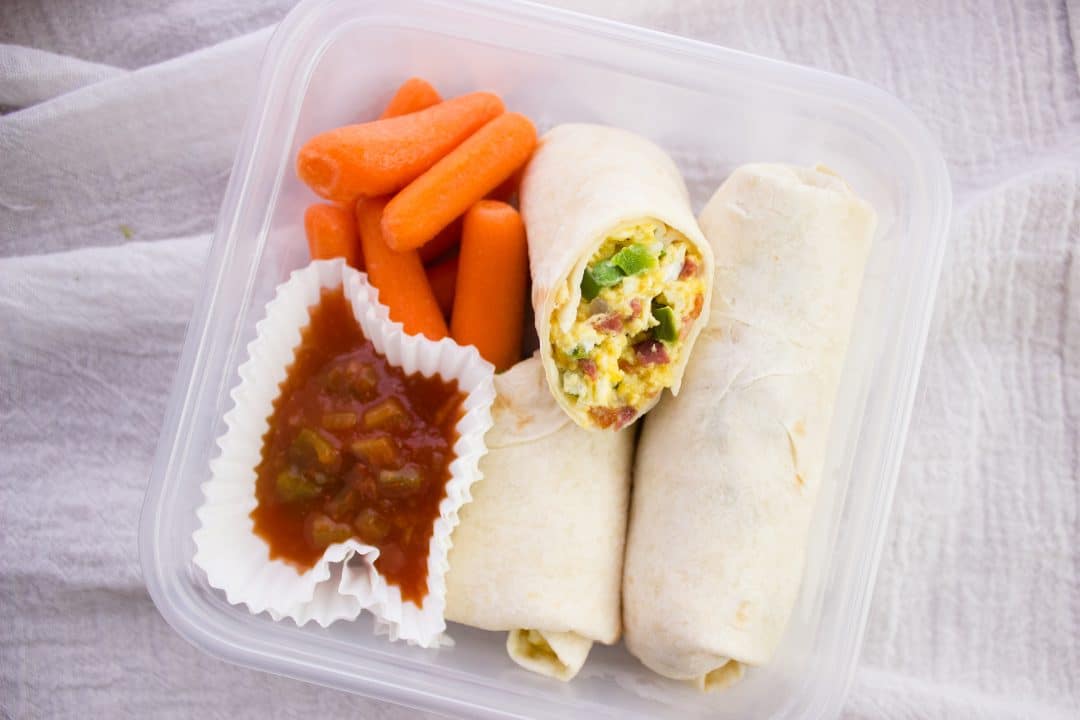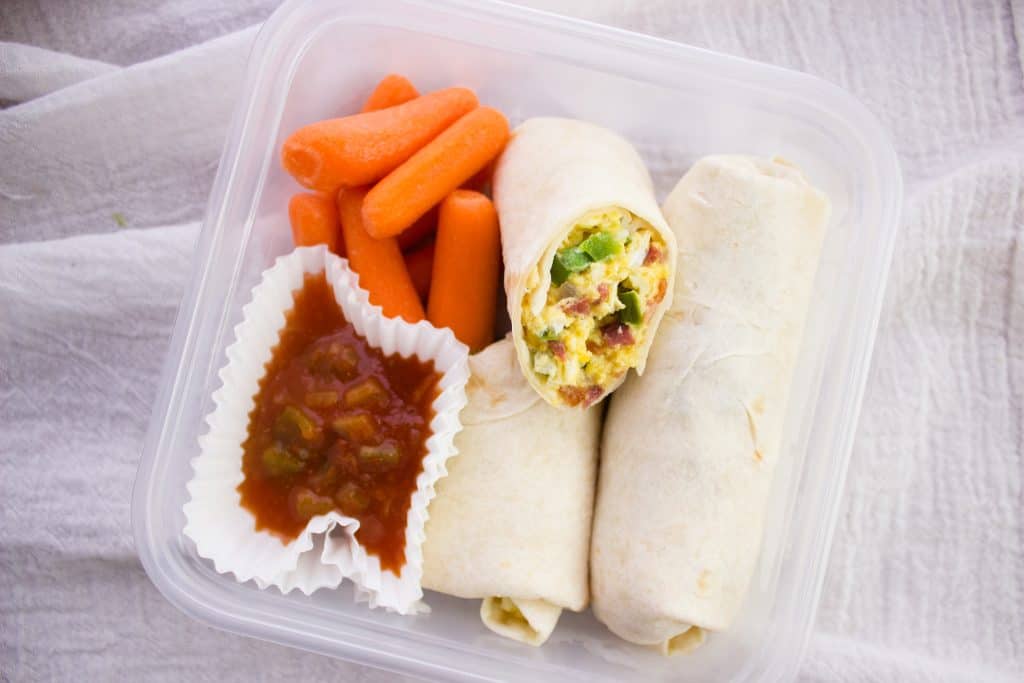 Protein Bistro Box – If you have ever had one of these from Starbucks, then let me tell you that you can make them yourself to also enjoy at home. The only part of this recipe that requires cooking is boiling a few eggs and the rest of the ingredients are placed in a container to enjoy on the go.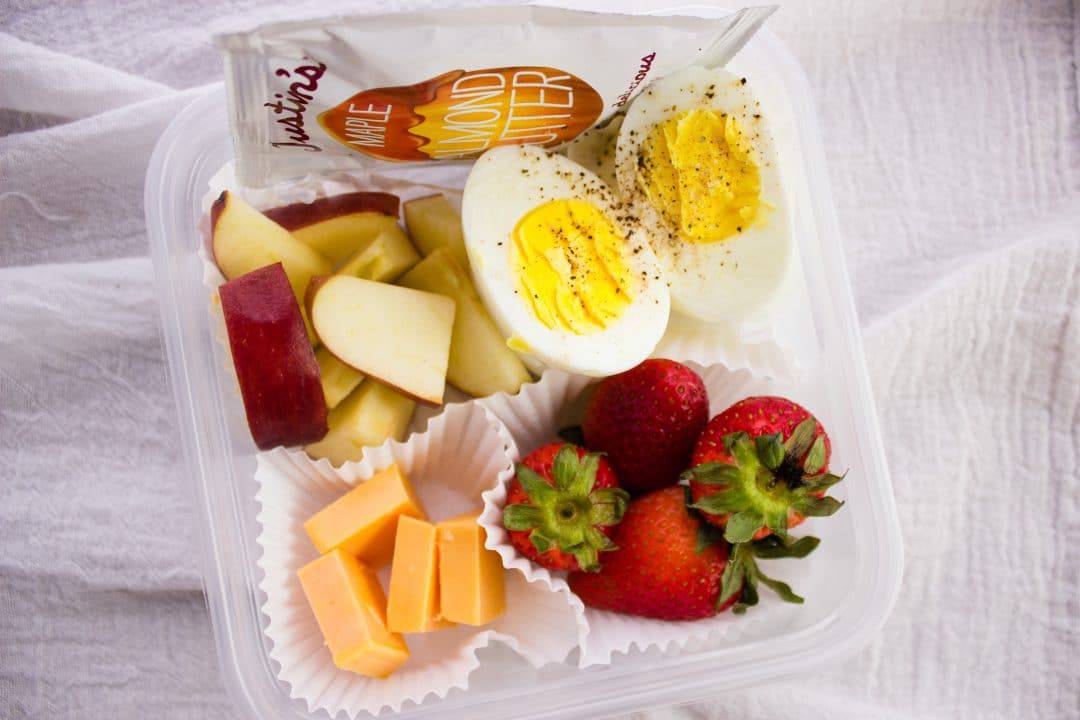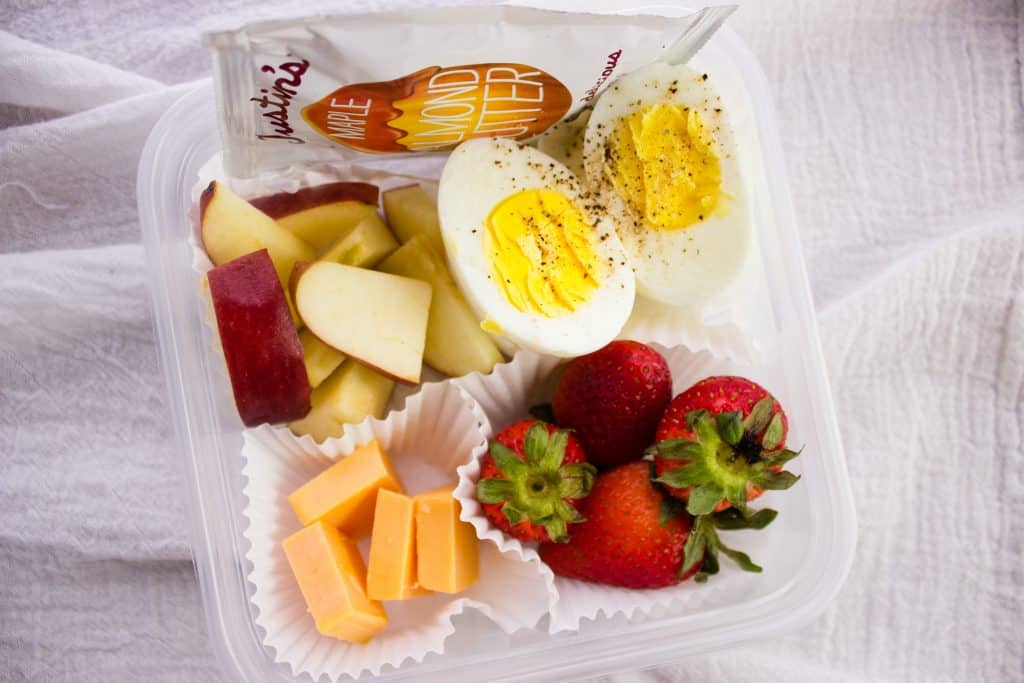 These recipes are so easy to make and instead of posting them in this blog post and making it extremely long, I decided to share them with you in a mini recipe e-book. Be sure to Grab it Below!
Got any comments, questions, or ideas about these Back to School Breakfast Ideas? Share them in the comments below!