This post may contain affiliate links which won't change your price but will share some commission. Please read my disclosure policy.
A list of 100 Kitchen Items to Help You Become the Best Home Cook. This comprehensive list will help you choose cookware, bakeware, cutlery, spices, and much more. Find something to complete your kitchen collection.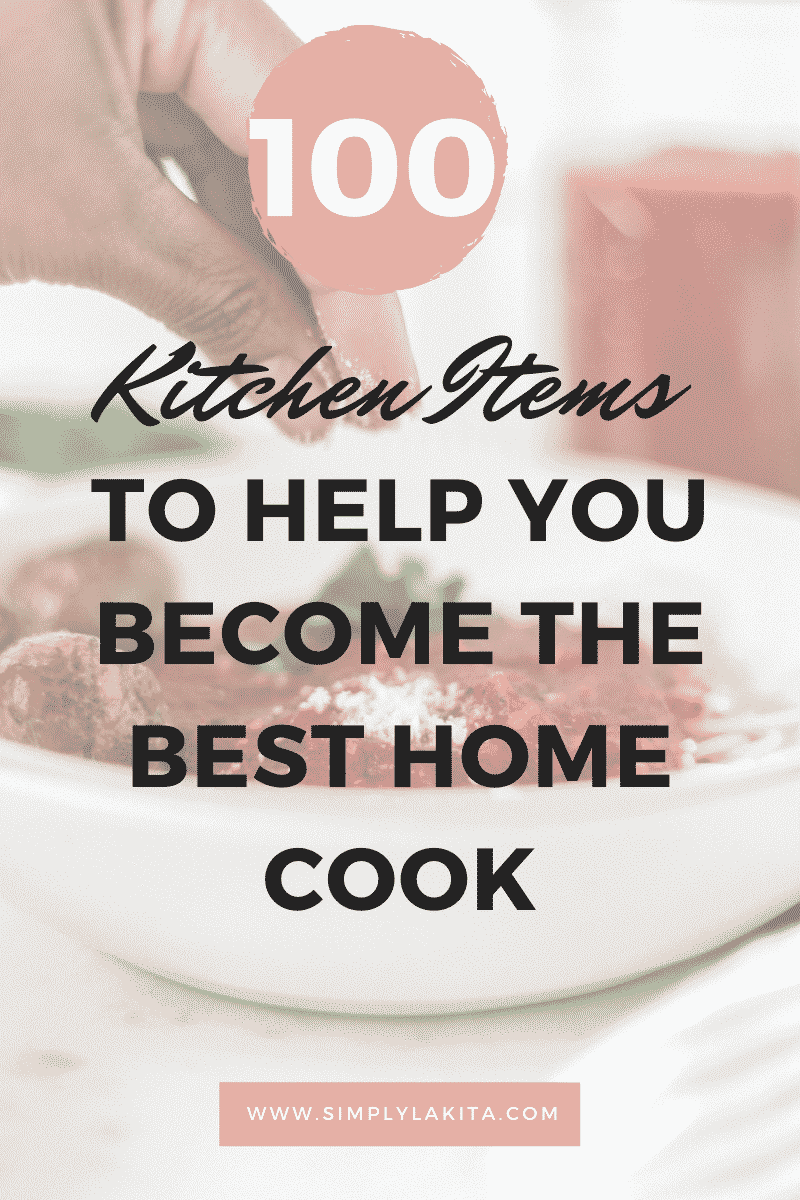 As a home cook and food blogger, I often get asked what is in my kitchen.
Today I am going to share with you the ultimate list of kitchen items to assist you in becoming the best home cook.
Now before we get started, I want to let you know that even though all of these items are things that are currently in my kitchen. It has taken me years to create this collection. There is no need to run out and purchase everything on the list and honestly, some items can perform double duty.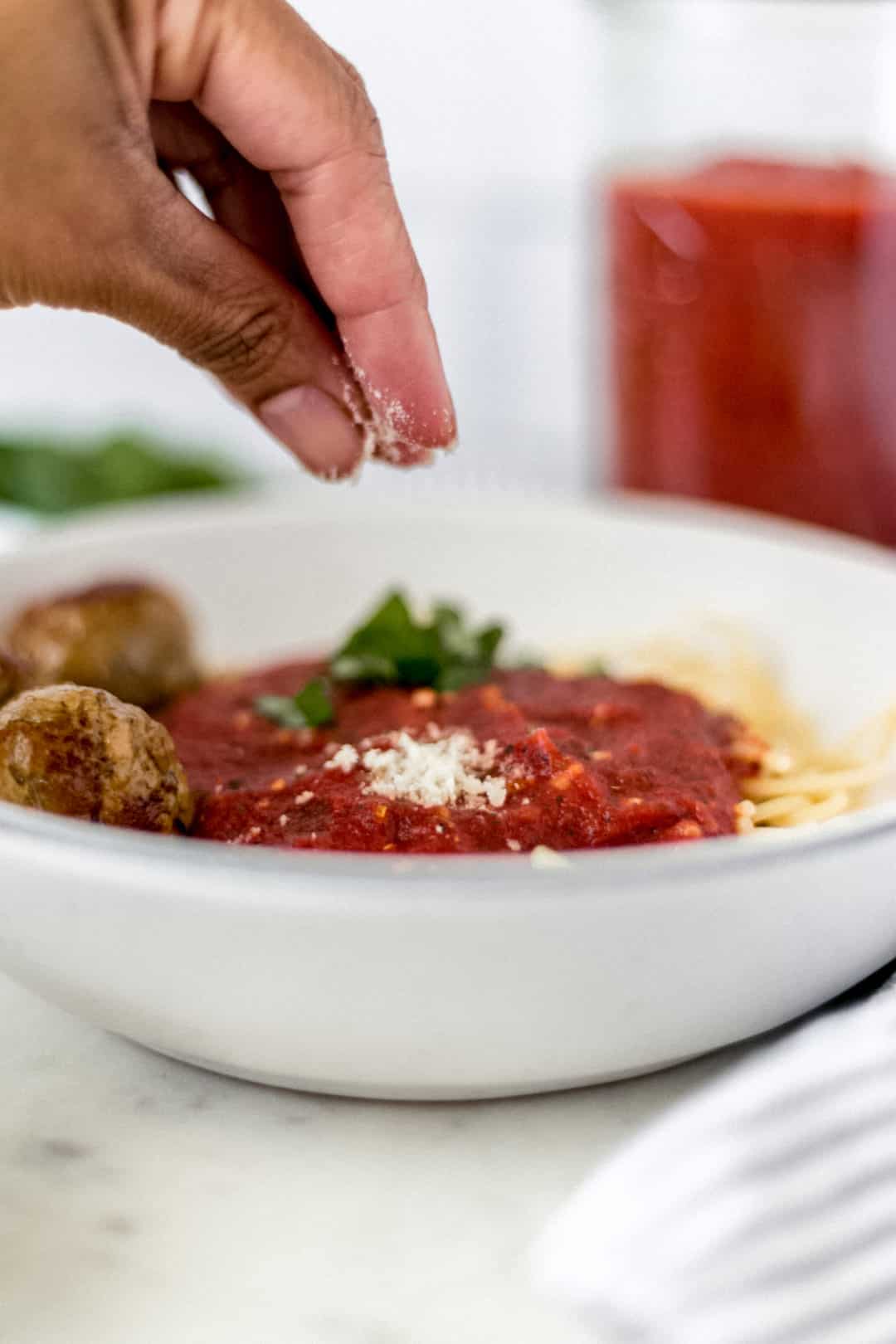 My advice is to use this list as a starting point and think about the items that you will get the most use out of before purchasing. For example, when it comes to spices, I could literally make a list of 100+ on its own.
However I shared a few that I grab often, but I mainly use salt, black pepper, and garlic powder for everything. Italian seasoning is another favorite of mine, but I left it off this list because its a blend that I can make using the spices on this list.
So I'll say it again, don't feel as if you need everything on this list.
To make it a little easier, I'll highlight the items that are my absolute can't live without to help you narrow it down.
But enough small talk...let's get started!
Cookware
Items to help you prepare food on the stovetop.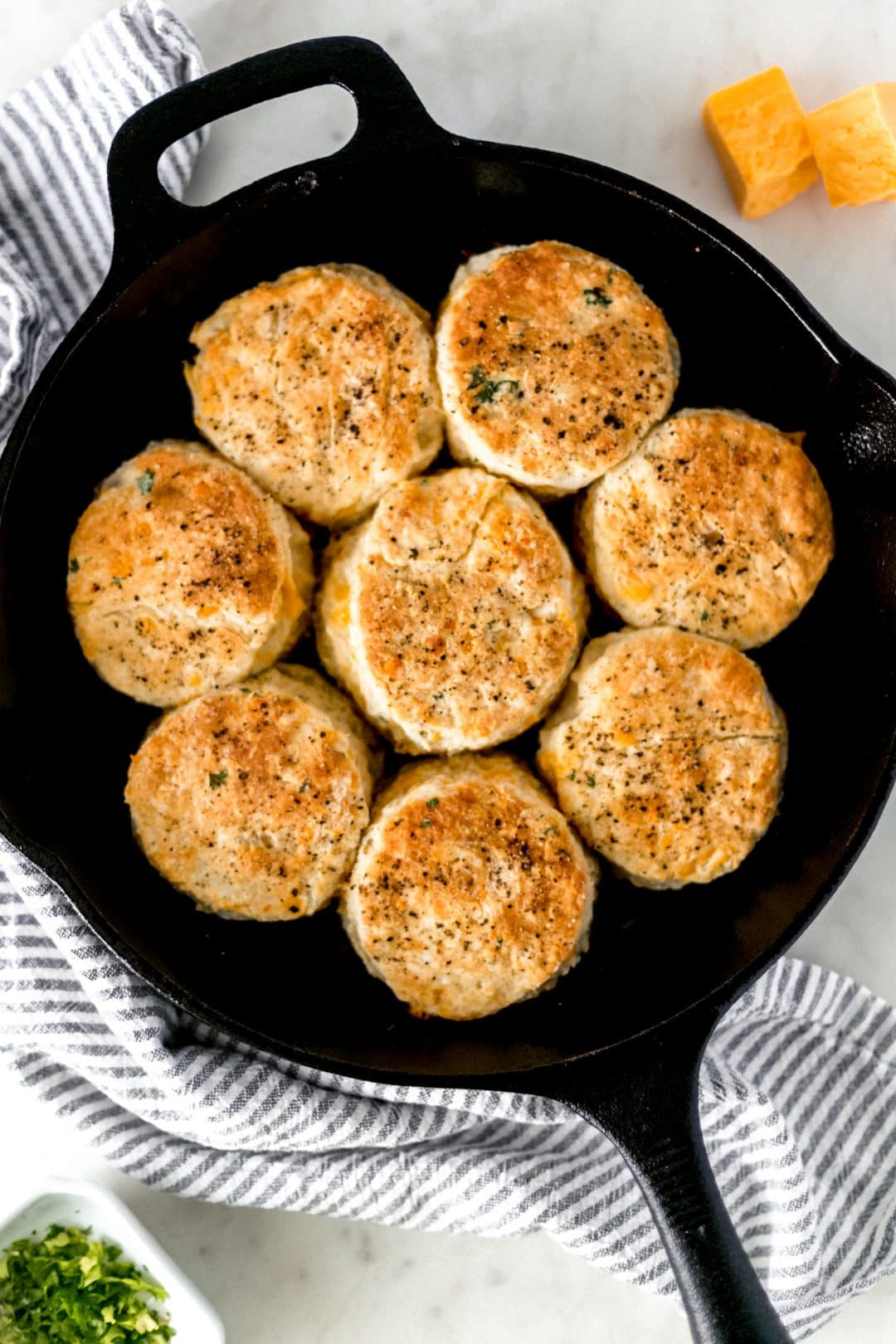 1. Small Skillet such as an 8" size. This can be stainless-steel but I prefer to use a nonstick pan.
2. Large Skillet such as 10" or 12" size. Again this can be stainless-steel or nonstick, but it can also be cast-iron. My current favorite in this area is a 12" nonstick and a 12" cast-iron for heavy-duty frying or finishing in the oven.
3. Dutch Oven will do the heavy lifting when it comes to chili, soups, and stews. This cast-iron MVP is one area that I would suggest spending a little more money because you will have it forever and it is worth investing in a quality version. There are brands in this area to support any budget.
4. Small Saucepan is perfect for melting chocolate, melting butter, or making gravy.
5. Medium Saucepan will help with reheating leftovers and making sauces.
6. Stock pot or Multipot is great for making broth or stock as well as cooking pasta and steaming vegetables.
7. Saute Pan or All in One Pan is perfect for making one-pan meals. It allows you to go from frying to sauteeing with little effort.
My most used cookware is the large skillet and dutch oven.
Bakeware
Items to help you achieve baking success and cooking in the oven.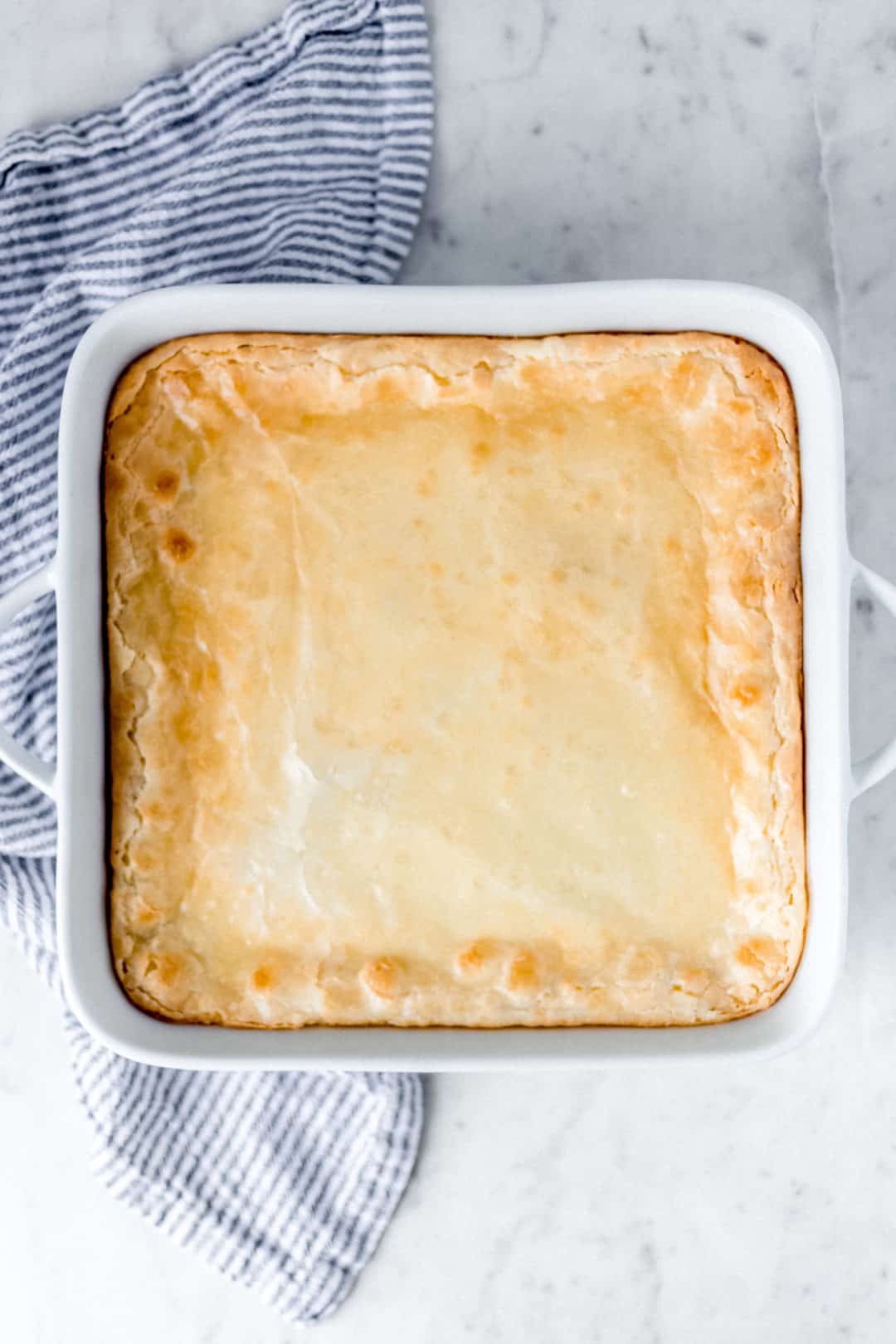 8. Baking Sheet to make flat items within the oven as well as save you from oven cleanup from baking dish spillage. This also includes sheet pans and cookie sheets with or without sides.
9. Casserole Baking Dish or Lasagna Pan is a rectangle pan that can be ceramic or metal.
10. Square Baking Dish is a square pan that can be ceramic or metal and is perfect for making brownies and bars.
11. Cooling Rack is helpful to allow air to circulate around freshly baked goods. Finding a cooling rack that fits on top of a sheet pan is ideal but not necessary.
12. Muffin Pan is perfect for baking cupcakes and muffins. They come in different sizes and I would invest in a nonstick metal one that will give you the most use. They can also be found in silicone.
13. Bundt Pan is great if you want to make a pound cake.
14. Cake Pans can be the classic round shape, square, rectangle, springform, or novelty. I stick with the classic round shape for layer cakes and the rectangle for sheet cakes.
15. Loaf Pans allows for ease when making quick breads or loaf cakes.
16. Pie Dish or Tart pan is for making pies and tarts.
17. A Rolling Pin is a baking staple for making pie dough, biscuits, and scones.
18. Measuring cups are needed to measure dry goods such as grains and nuts. Glass cups are needed to measure liquid and oils.
19. Measuring spoons are used as a smaller unit of measurement for items such as vanilla extract, spices, and leavening agents (baking soda, baking powder, and yeast).
20. Mixing Bowls to mix all the ingredients together and all-around food prep.
A good baking sheet, measuring cups, and measuring spoons are my most used items in this area.
Small Appliances
Portable and countertop electrics to make food prep easier.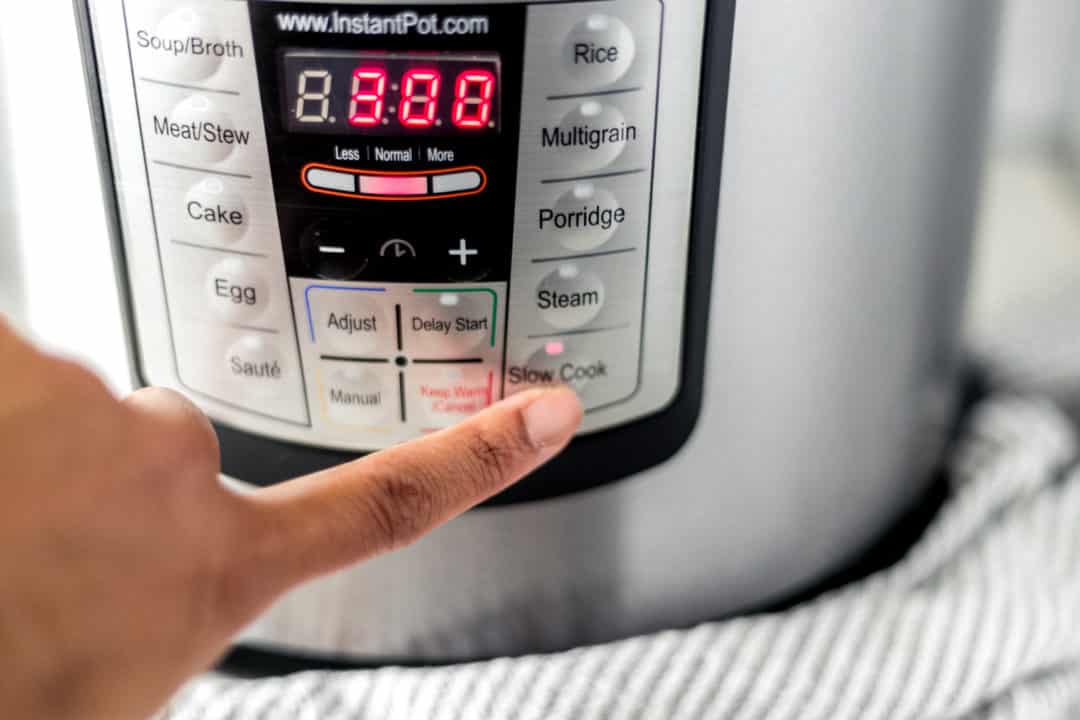 21. Stand Mixer or KitchenAid is like having an extra set of hands in the kitchen when it comes to baking among other things.
22. Hand Mixer for smaller mixing job and convenience.
23. Blender is good for blending drinks and foods with more liquid.
24. Slow Cooker or Pressure Cooker. Slow cooker for low and slow meal prep and pressure cooker for quick meals.
25. Use a Food Processor to blend ingredients with little to no liquid.
26. Waffle maker to make waffles.
27. Toaster Oven for toasting and broiling.
28. Microwave for quick cooking and reheating.
Although I use my toaster oven the most, the pressure cooker (instant pot) is my new favorite way to cook.
Best Kitchen Utensils
Special kitchen tools to simplify kitchen tasks.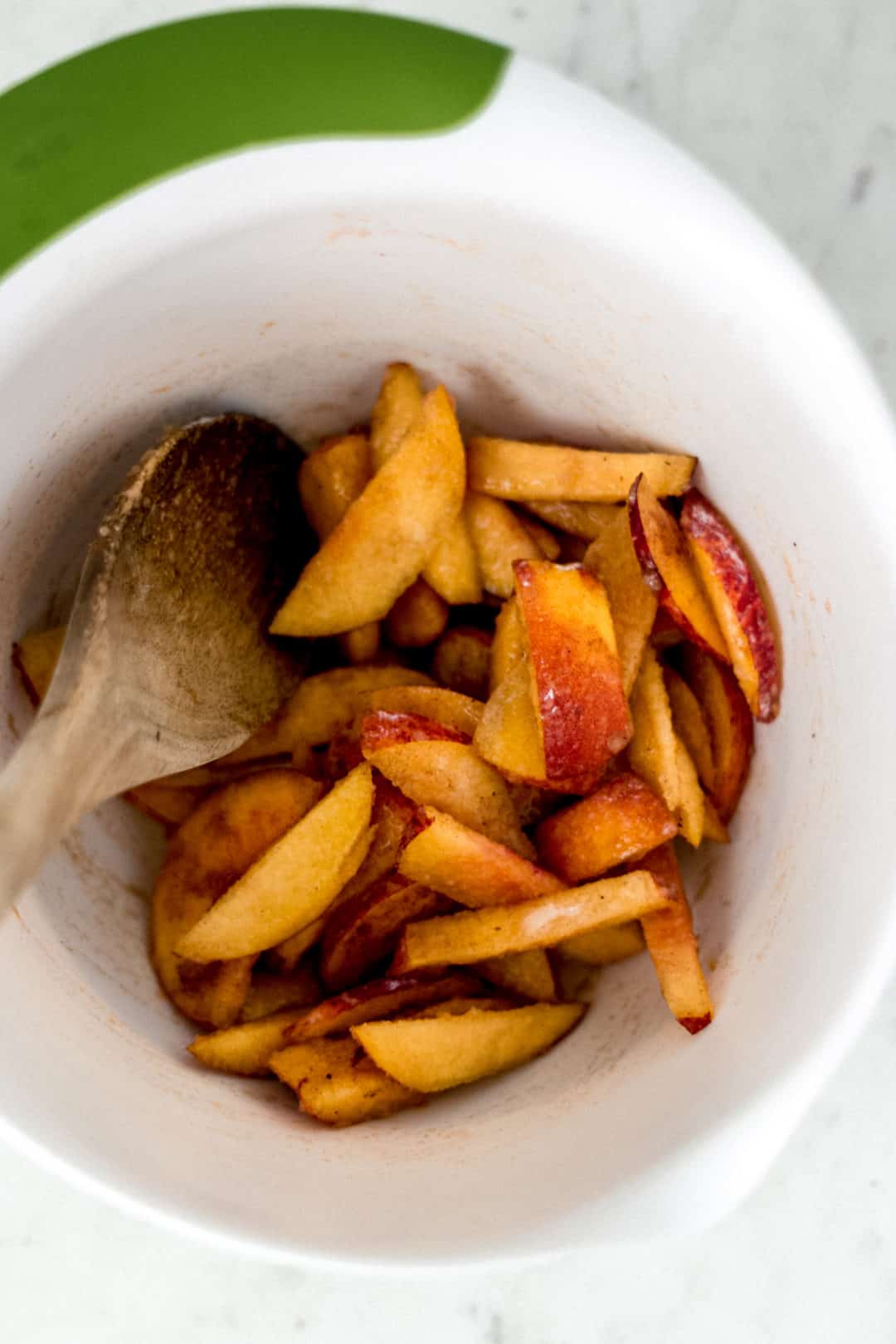 29. Whisk come in different sizes and materials. Allows ingredients to be blended smoothly and incorporates air into the mixture.
30. Ladle to scoop soups and stews.
31. A Slotted Spoon allows the liquid to pass through.
32. Wood Spoon is worth investing in when it comes to cooking with nonstick cookware and cast iron.
33. A Spatula is necessary for flipping items such as fried eggs and pancakes.
34. Tongs are useful for meal prep and serving.
35. Pasta Fork allows for easier handling of pasta, especially spaghetti.
36. Basting Brush for whole chicken and turkey.
37. Sifter for baking and so necessary for making macarons.
38. Strainer or Colander to drain water from food items such as pasta.
39. Cookie Scoop is also good for scooping muffins and cupcakes into the pan.
40. Pastry Cutter or Pizza Wheel. This tool is interchangeable for both pastry and pizza.
41. Pastry Blender for cutting items such as butter into flour for biscuits and pie dough.
42. Silpat Silicone Baking Mat or Parchment Paper because who has time to deal with food sticking to the pan. Not me!
I don't know what I would do without a wooden spoon or parchment paper.
Cutlery
Cutting tools and utensils that aid in the cutting of food. Helps with the process of food preparation.
43. Cutting Board or Butcher Block. Can be wood, metal, glass, or plastic. Helps to keep a sharp edge on knives and save your countertops.
44. Steak Knives is a table knife to cut steak.
45. Paring Knife, small utility knife to peel and cut fruits and vegetables.
46. Utility Knife. A mid-sized knife used for cutting meat and large fruits and vegetables. This is the workhorse of the bunch and will probably be used the most.
47. Bread Knife or Serrated Knife is perfect for cutting bread and softer food items. Consider using this knife when you don't want to flatten an item.
48. Kitchen Shears are special scissors for cutting food such as poultry. They are also a great substitute for herb shears if you prefer not to invest in an extra set of shears.
49. Chef's Knife is a large knife that is helpful to cut just about anything.
50. Honing Steel can be steel or ceramic and will help to keep knives sharp.
51. Knife Storage (Block, Drawer Tray, Holder Bar, Blade Guards). Properly storing knives will help to keep them sharper longer. I love using a drawer tray.
52. Carving Set (Knife and Fork) or Roast Set is a specialty set used to cut turkey and other meat prior to serving.
In my kitchen, the chef's knife, utility knife, and kitchen shears get the most use. Invest in a really good set of often used knives and they will last you forever if stored properly.
Pantry Staples
Items that are stored in the pantry or kitchen cabinets that get heavy usage.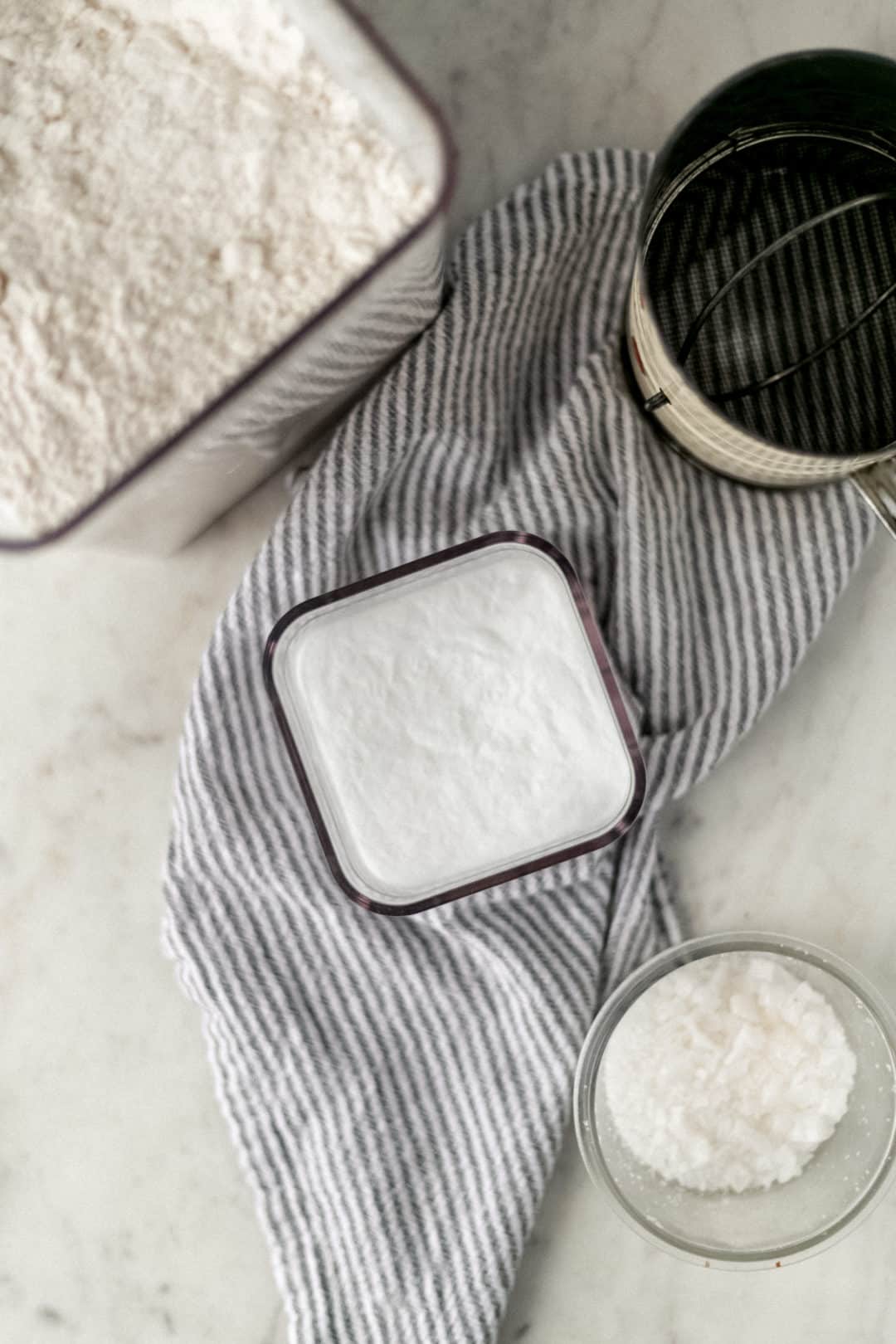 54. Self-rising flour for making biscuits and other baked goods.
55. Cake flour for cakes of course. I rarely use cake flour.
56. Baking Soda
57. Baking Powder
58. Granulated sugar
59. Brown sugar, light or dark.
60. Powdered sugar or Confectioners sugar.
61. Cornstarch
62. Cooking Oil
63. Cooking Spray
All-purpose flour and cooking spray is used in a large majority of my cooking.
Refrigerator Staples
Food items that are frequently used in cooking and baking.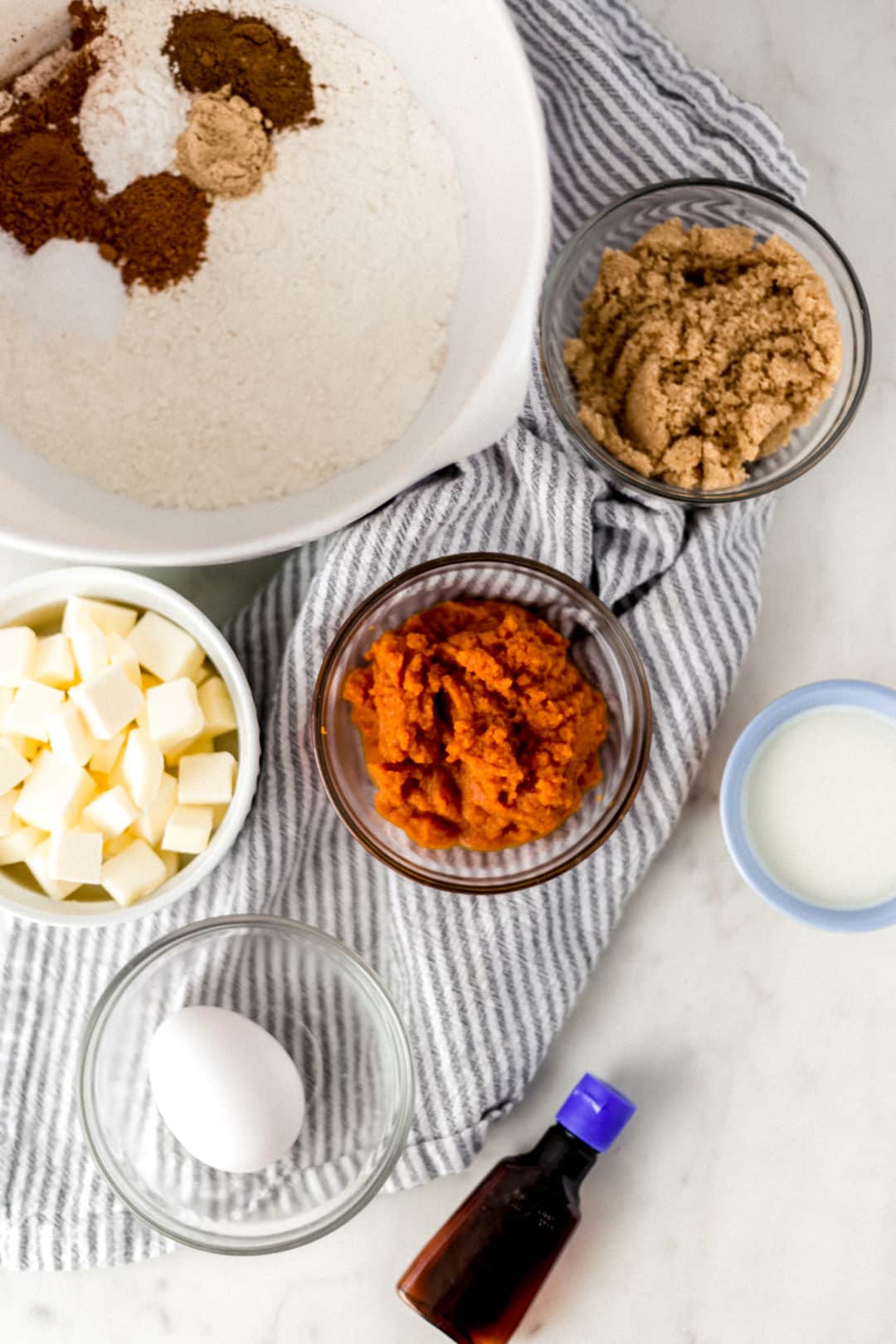 64. Butter, salted or unsalted. Vegan or full-fat dairy. Invest in good quality butter, it makes a huge difference in cooking and baking.
65. Heavy Cream is good for baking and used to make cream-based sauces.
66. Milk, there are so many options when it comes to using milk. Canned, condensed, whole, plant-based, etc. I will suggest selecting the milk that you will get the most use out of.
67. Bulk Cheese or Shredded Cheese. Bulk cheese comes in a block and will have to be shredded using a box grater and shredded cheese is packaged and ready to use. In my opinion bulk cheese melts much better.
68. Parmesan is a cheese that I prefer to have fresh and the grated that comes in the container. If you use fresh, save the rind for flavoring your sauces, its a game-changer.
69. Onion comes in white, yellow, red, etc. Different recipes call for different flavors. I use red onion in salads and prefer it raw. Yellow onion has a stronger flavor and I use this the most often in cooking. White onion has a mild flavor and a short shelf life in comparison to yellow onions.
70. Garlic can be used in so many dishes. Choose fresh garlic bulbs or the jar minced version.
71. Parsley can be fresh or dried.
72. Ginger, can be fresh or ground powder.
73. Vinegar comes in many versions. Stock your kitchen with what you need. A good place to begin is distilled white and apple cider vinegar.
74. Olive Oil can be used for cooking, making salad dressing, and sauces.
75. Vanilla extract is needed for baking.
76. Stock, Broth, or Bouillon cube. This again comes down to flavor preference. I keep all three in my kitchen, but I tend to use chicken broth the most.
Bulk cheese, garlic, and onion are always in my refrigerator.
Spices
Used to flavor food during cooking, baking, and finishing. One of the most important step in the cooking process in my opinion.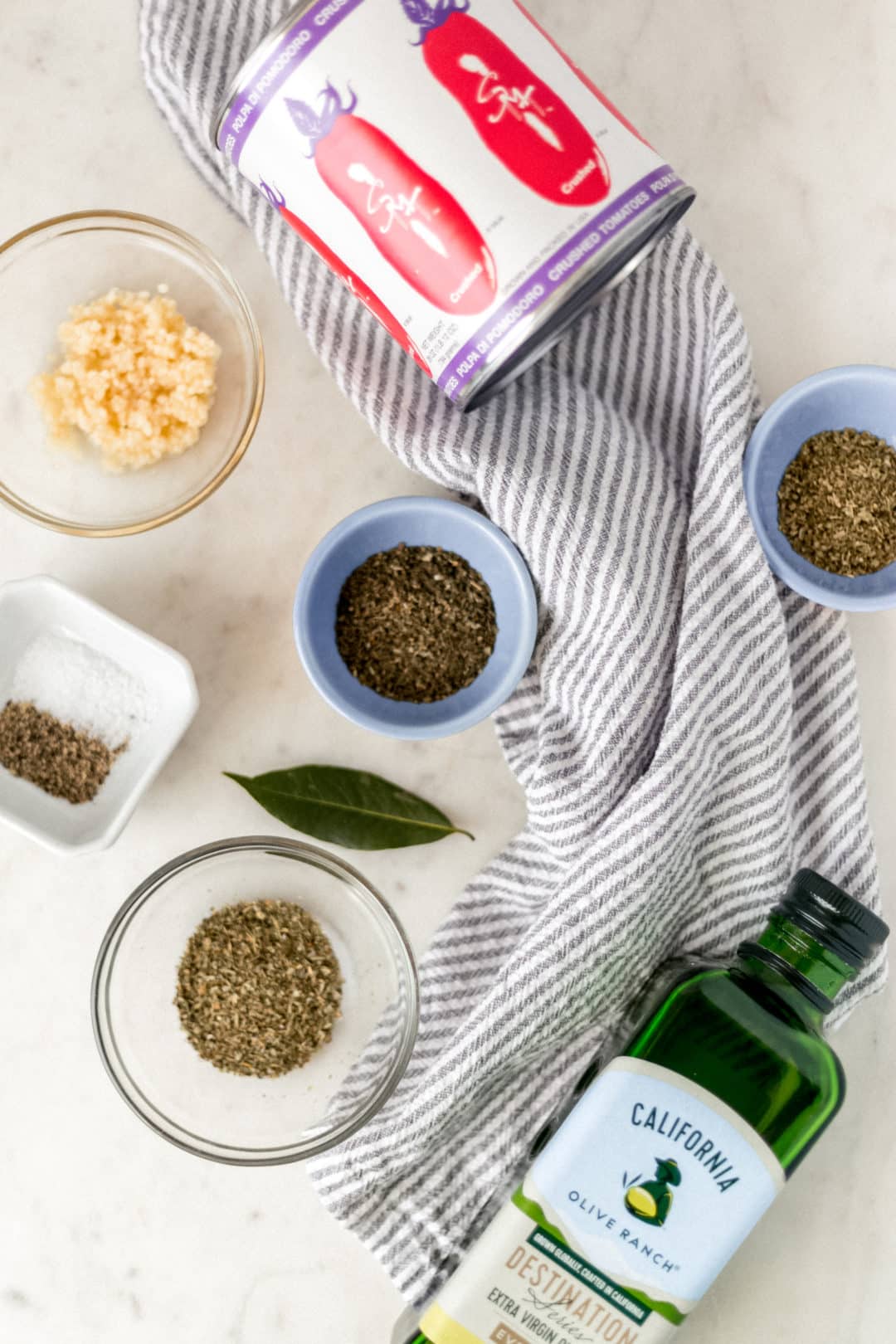 77. Salt (sea salt, kosher, regular, or pink Himalayan)
78. Black Pepper (Peppercorns or Ground Black Pepper)
79. Ground Cinnamon
80. Garlic Powder
81. Paprika (Sweet or Smoked)
82. Red Pepper Flakes or Crushed Red Pepper
83. Curry Powder
84. Chili Powder is the powder form of red pepper flakes.
85. Thyme (fresh or dried)
86. Cumin can be whole, powder, or seed form.
87. Cilantro (fresh or dried)
88. Oregano (fresh or dried)
89. Rosemary (fresh or dried)
90. Basil (fresh or dried)
91. Ground Nutmeg
The spices that I use the most are salt, ground black pepper, and garlic powder for cooking and cinnamon and ground nutmeg for baking.
Sauces
A substance that adds flavor to food. This can also include premade sauces as well as condiments.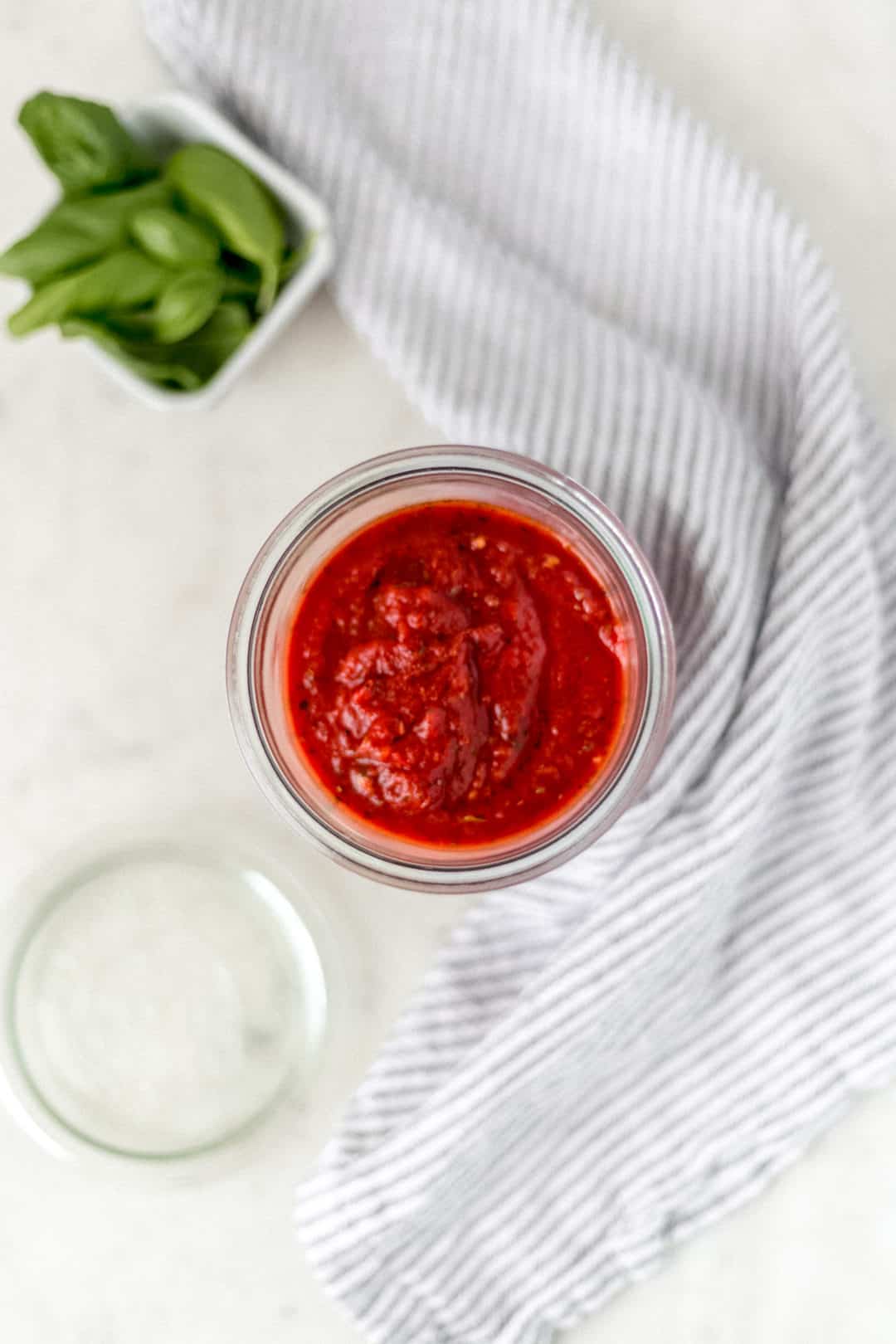 92. Hot sauce also is known as chili sauce or pepper sauce.
93. BBQ Sauce can be mild, spicy, hot, or sweet.
94. Maple Syrup
95. Honey
96. Mustard can be yellow, powder, brown, or Dijon.
97. Ketchup
98. Worcheshire Sauce is great for seasoning or marinating meat and providing that umami flavor.
99. Pasta Sauce
100. Soy Sauce or Tamari for a gluten-free option.
Hot sauce and mustard are used on a regular basis in my kitchen, like basically daily.
So there you have it, 100 kitchen items to help you become the best home cook. This list could have continued on and been much longer, but I believe this is a good foundation to help get you started. Has this helped?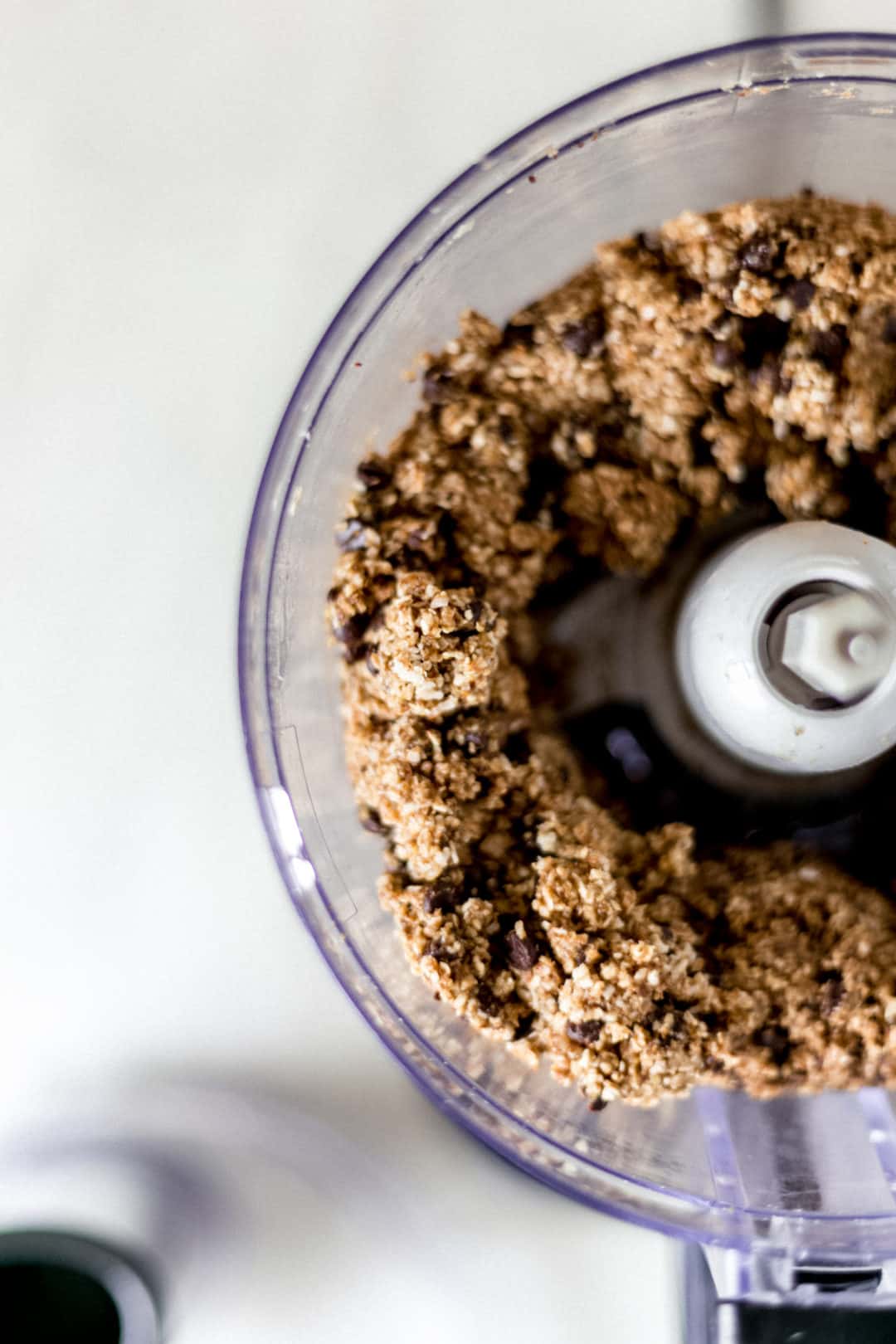 Do you have any thoughts, questions, or comments about this list of 100 Kitchen Items to Help You Become the Best Home Cook? Please share them in the comments below or send an email to lakita@simplylakita.com.