Make these White Chocolate Peanut Butter Cups at home using minimal ingredients and no baking. A delicious, sweet, and fun way to treat yourself.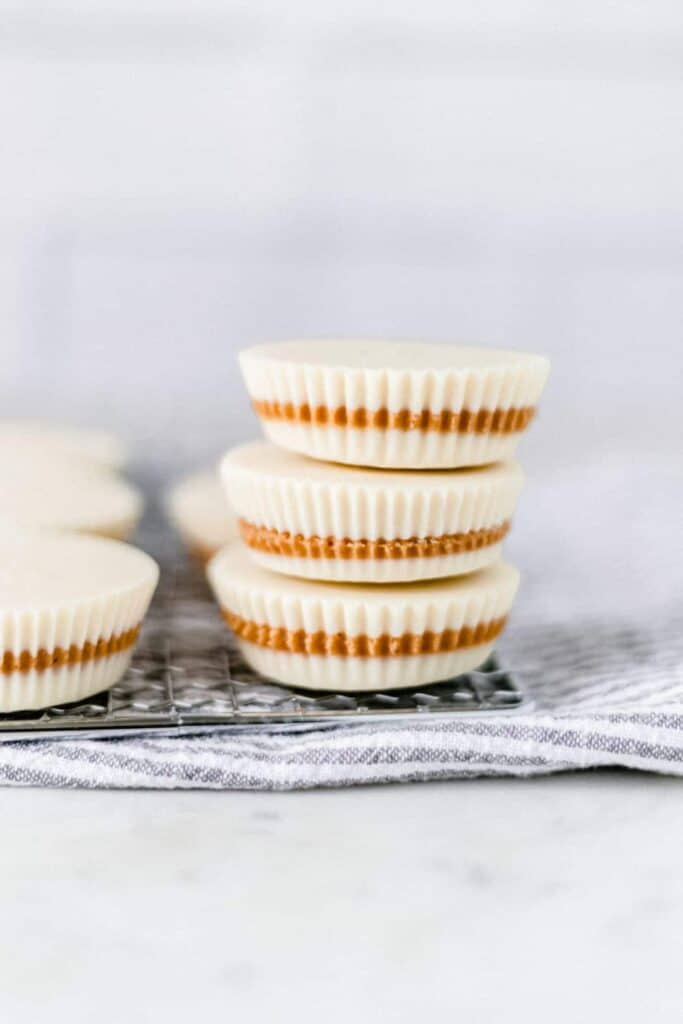 One of my favorite treats is a chocolate peanut butter cup.
The sweet creamy chocolate cup paired with rich peanut butter in the center is absolutely delicious. This treat is so simple and I have enjoyed making it at home for years as a way to control the ingredients that are used. Previously I have shared a recipe on the blog for Homemade Peanut Butter Cups and Chocolate S'mores Cups, which are both delicious by the way.
Another bonus to making chocolate peanut butter cups at home is they can be made in bulk and stored in the refrigerator or freeze to enjoy on those times when you need a sweet treat.
About the Chocolate
The classic chocolate peanut butter cups are iconic and need no improvement, however today I decided to use white chocolate morsels instead of semi-sweet. You can use any version of chocolate that you prefer including premium, milk chocolate, or dark chocolate. Making them yourself allows freedom to choose any chocolate that you want and if you are on a particular diet or monitoring your sugar intake, then you can also opt to use a chocolate that has no added sugar. One of my favorite chocolates is 100% cacao by Eating Evolved Primal Chocolate Midnight Coconut.
About the Peanut Butter
This is another area that you can customize to your preference. Use your favorite peanut butter or make your own using my recipe. You can also substitute another nut butter such as almond butter, cashew butter, and sunflower seed butter.
Feel free to indulge in these white chocolate peanut butter cups when you need a super simple treat that you can make yourself. It is so easy to satisfy your sweet craving by a candy bar from the store, but there is something perfect about homemade. Be sure to save this recipe and give it a try!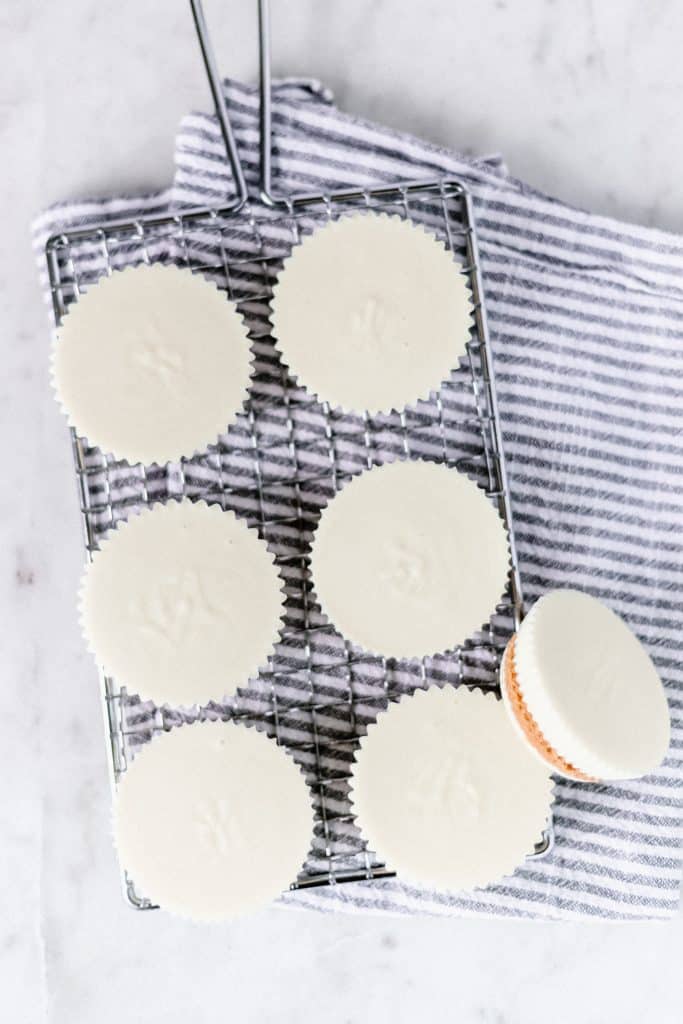 Ingredients
12 ounces white chocolate chips, divided

1 tablespoon coconut oil, divided

1/2 cup creamy peanut butter
Instructions
1
Prepare a muffin pan by lining with muffin liners.
2
To a medium heat-safe bowl, add half of the white chocolate chips and 1/2 tablespoon of the coconut oil.
3
Melt until smooth using a double boiler or microwave in 20-second intervals, careful not to burn.
4
Using a small spoon or cookie scoop, evenly distribute the melted white chocolate into each muffin cup.
5
Drop the muffin pan on the counter and rotate to evenly distribute the white chocolate.
6
Place in the refrigerator for 10 minutes to set.
7
Remove the muffin pan from the refrigerator and place a heaping teaspoon or small cookie scoop of creamy peanut butter on top of each white chocolate layer.
8
Spread the peanut butter evenly in the middle of each cup.
9
Melt the remaining white chocolate and coconut oil and spread evenly on top of each cup.
10
Place the pan into the refrigerator 15 to 20 minutes, until the white chocolate peanut butter cups set.
11
Store in an airtight container in the refrigerator for up to 5 days.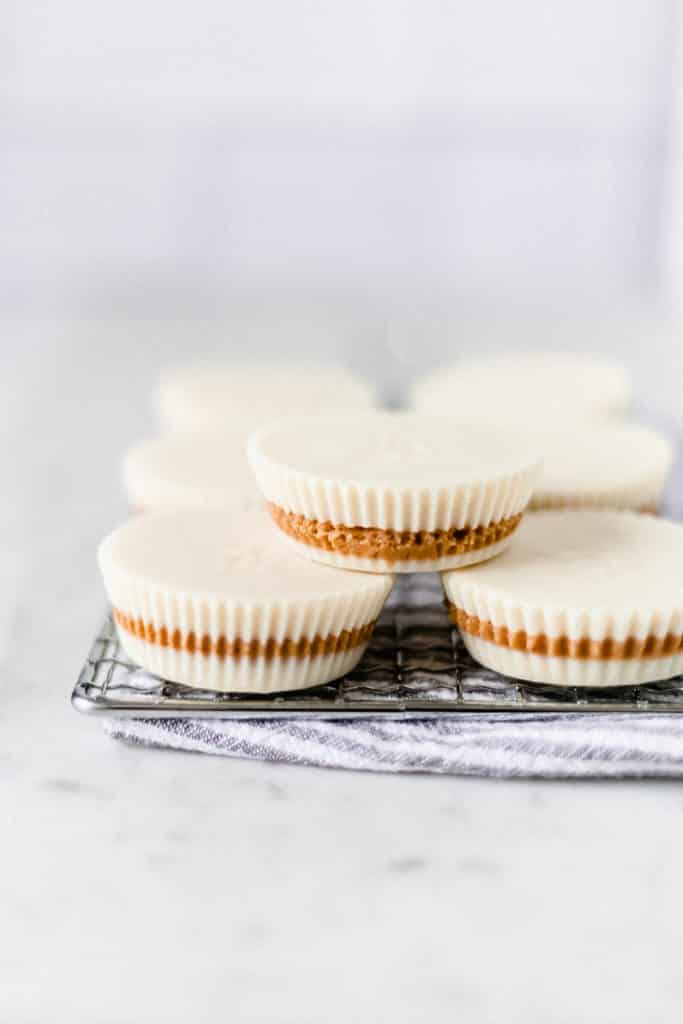 Do you have any tips, kitchen hacks, or ideas for these White Chocolate Peanut Butter Cups? Please share them in the comments below!