This post may contain affiliate links. Please read my disclosure policy.
How to Build the Best Cheese Board is the perfect outline to assist you in having an effortless setup for summer entertaining.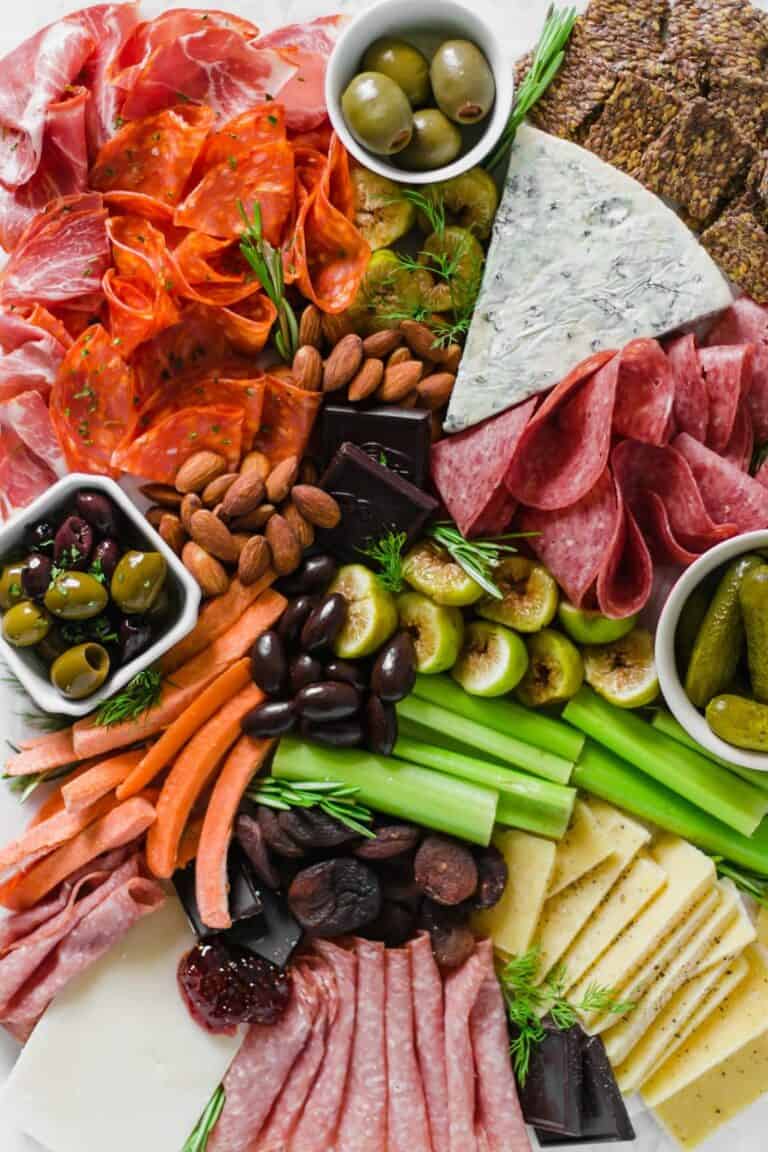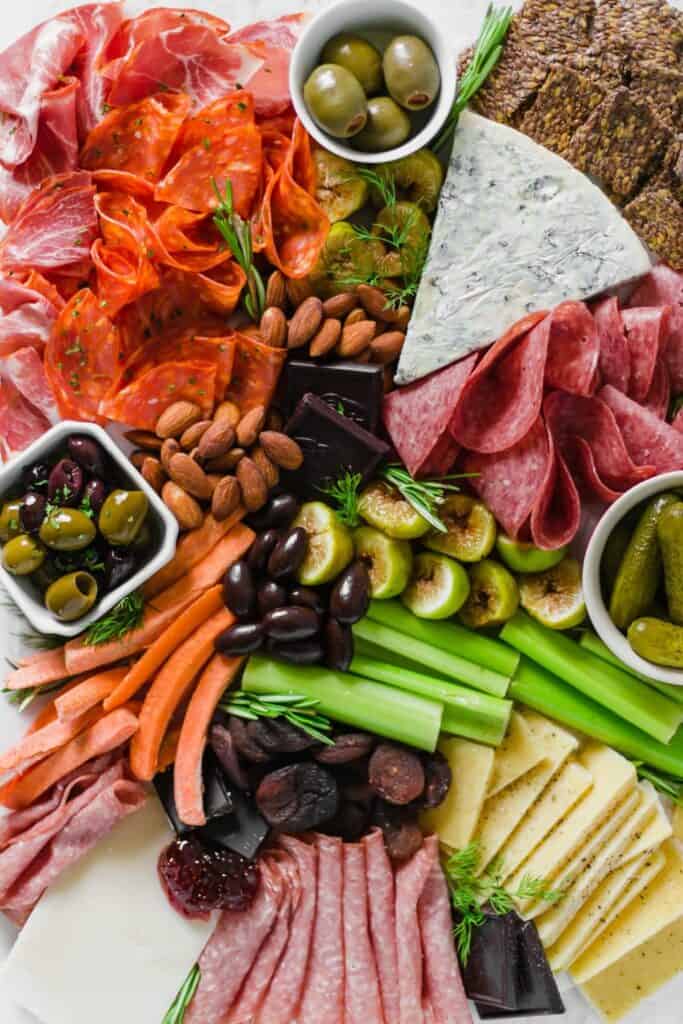 Meat and cheese boards are perfect for easy breezy, no stress summer entertaining. You can load them up with your favorite cured meat, cheese, salty, and sweet ingredients.
Add in your favorite wine and you will be the go-to person for epic gatherings.
There really are no rules when it comes to pulling together a cheese board but I am going to give you an outline of ingredients that you can get so you know where to start. Think of this as a very loose outline because it is best to get creative and make it your own with your favorite ingredients.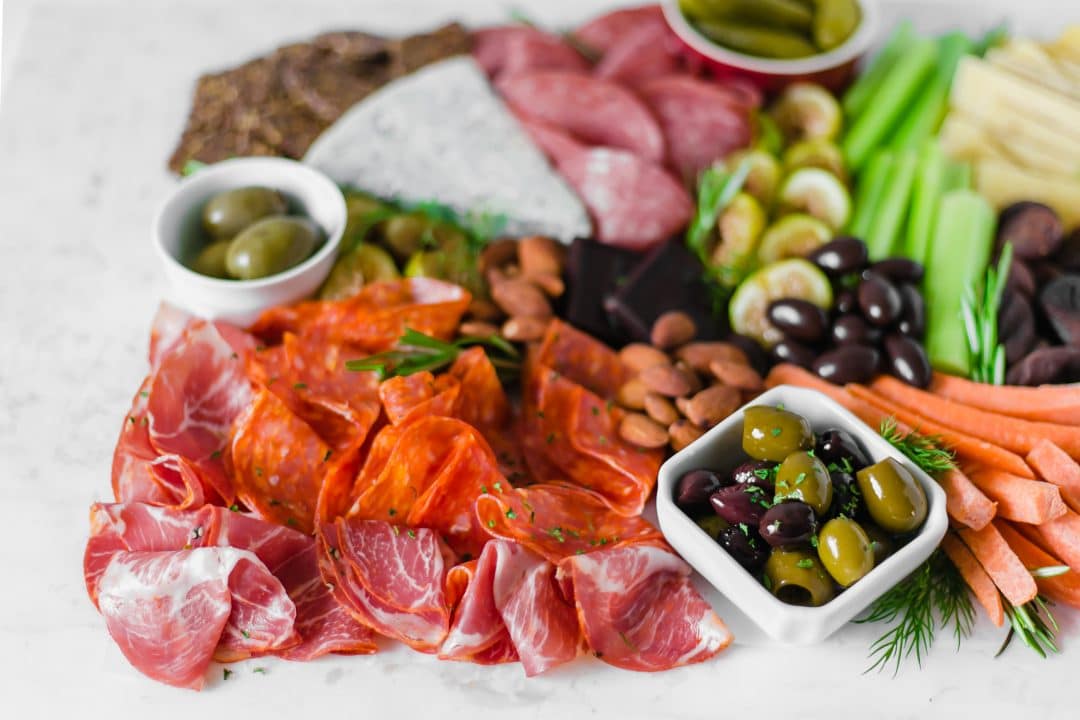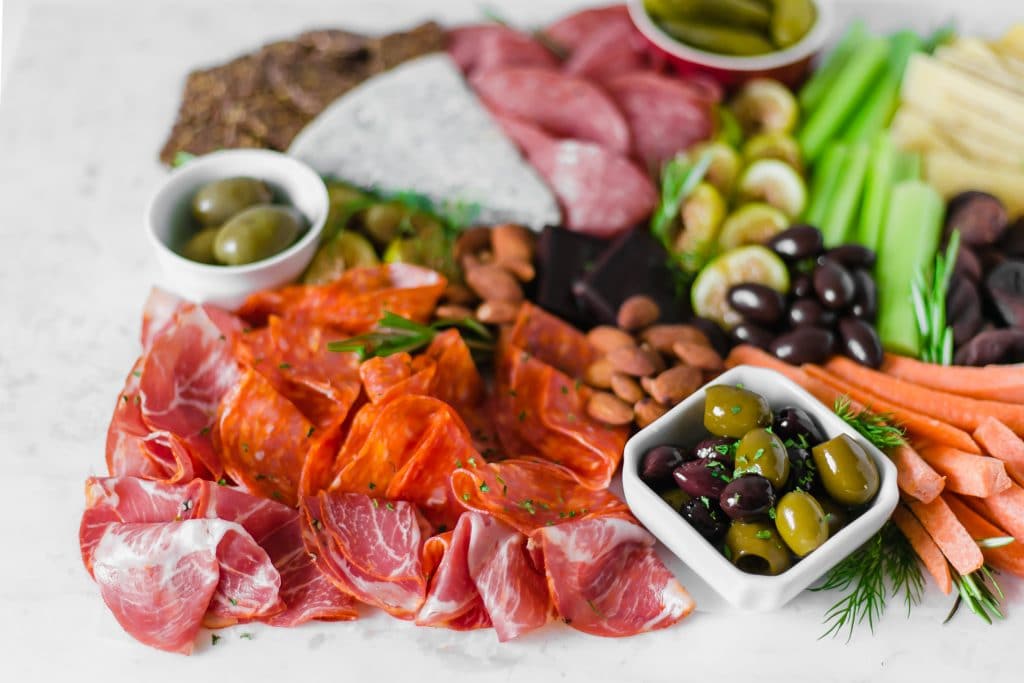 Let's jump in…
Step 1: Find the right board to build your platter. You can use anything such as a large cutting board, marble slab, platter, or long dish.
Step 2: Choose a variety of cured meats such as salami, prosciutto, and pepperoni.
Step 3: Select a balanced combination of firm and soft cheese options. Blue cheese, Gouda, brie, mozzarella, and aged white cheddar are great options.
Step 4: Add some salty options such as olives, crackers, chips, and nuts to provide variety and complement the meat and cheese that you selected. Also, don't be afraid to add in other options such as popcorn or mini rice cakes.
Step 5: Add sweet options that not only compliment but also provide balance to the salty notes of the board. Grapes, figs, and dates are all nice options. Chocolate covered nuts and a high-quality chocolate are also perfect options. Think about tossing in some dried fruit and delicious fruit spreads as well.
Step 6: Artfully arrange your board, play around with your ingredient placement, and have fun making it!
Step 7: Sit back, enjoy with your friends and family, and don't forget to snap a photo for you to document your epic cheese board. Be sure to tag me on all social media @simplylakita because I want to see your board creation.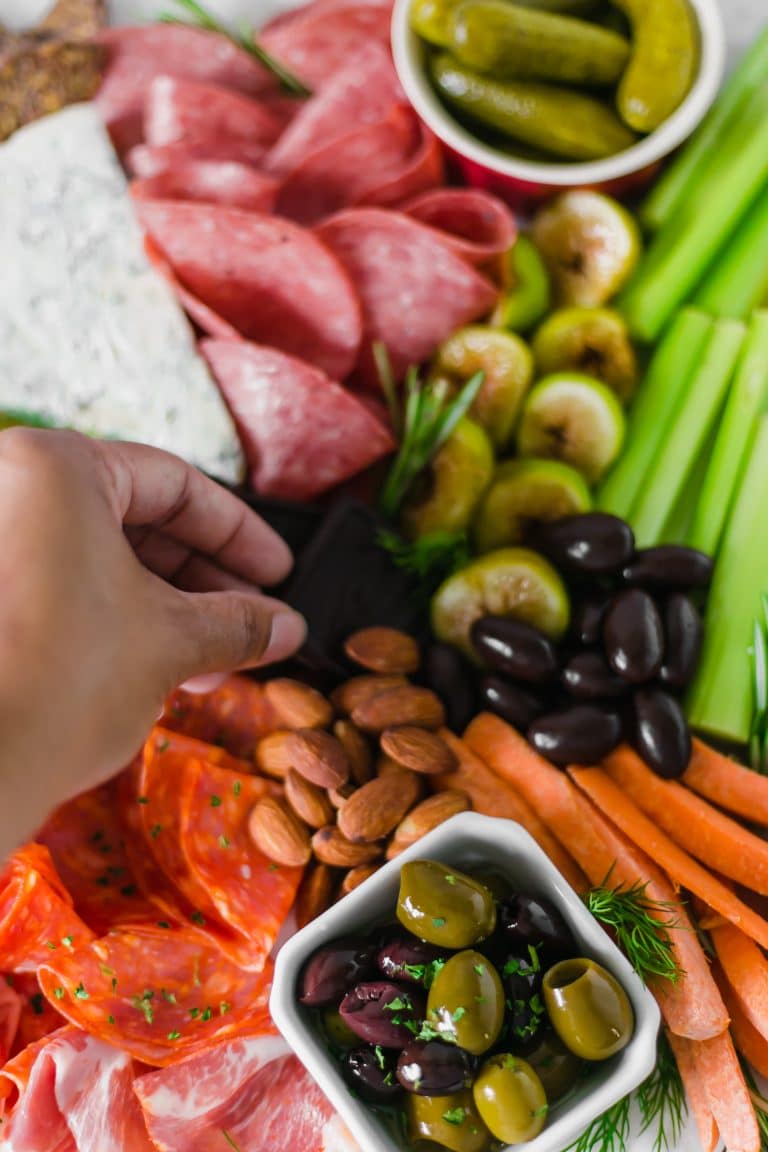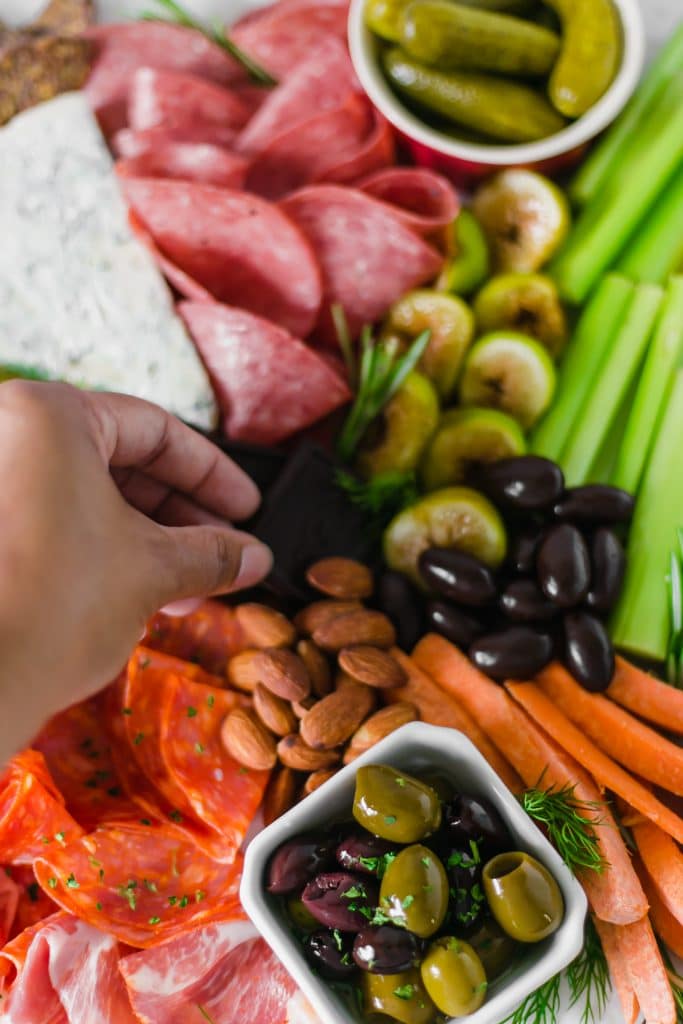 Have any other great ideas about How to Build the Best Cheese Board? Share them in the comments below!