This post may contain affiliate links. Please read my disclosure policy.
Makes about 6 scones
1 1/2 cups all purpose flour
1 1/4 cup old-fashioned oatmeal
1/4 cup sugar
1 Tablespoon baking powder
1/4 teaspoon salt
1/2 cup unsalted butter, melted
1/3 cup milk
1 egg, beaten to blend
3/4 cup dried cherries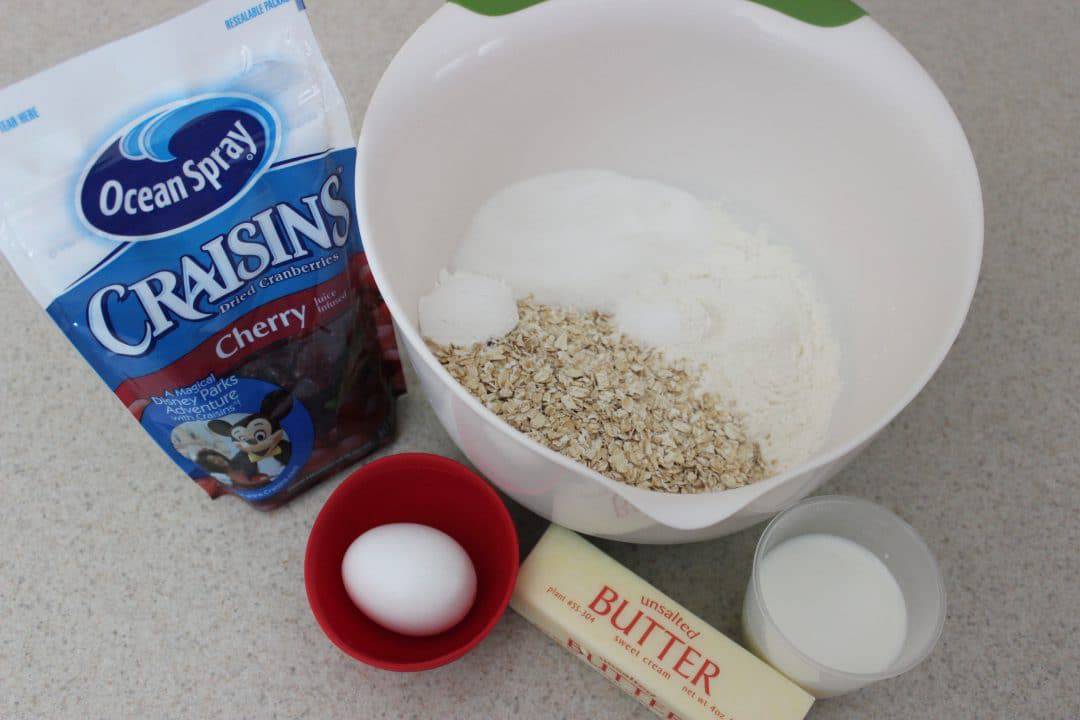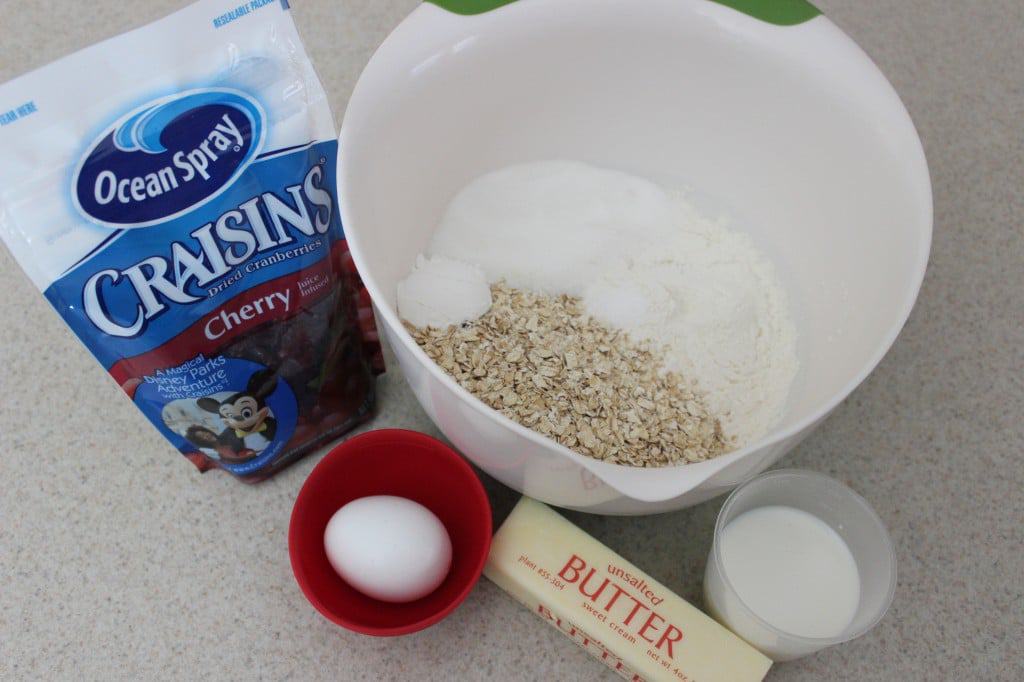 Preheat oven to 425°F. Line a cookie sheet with parchment paper.
Combine first 5 ingredients in large bowl.
Mix together butter, milk and egg in another bowl.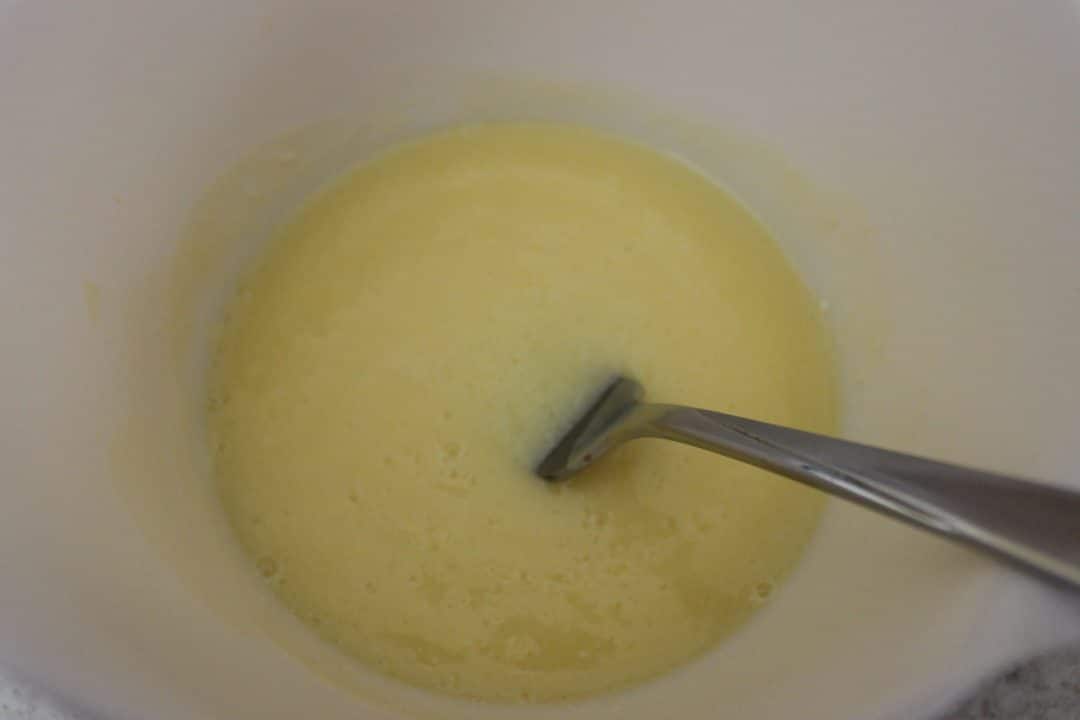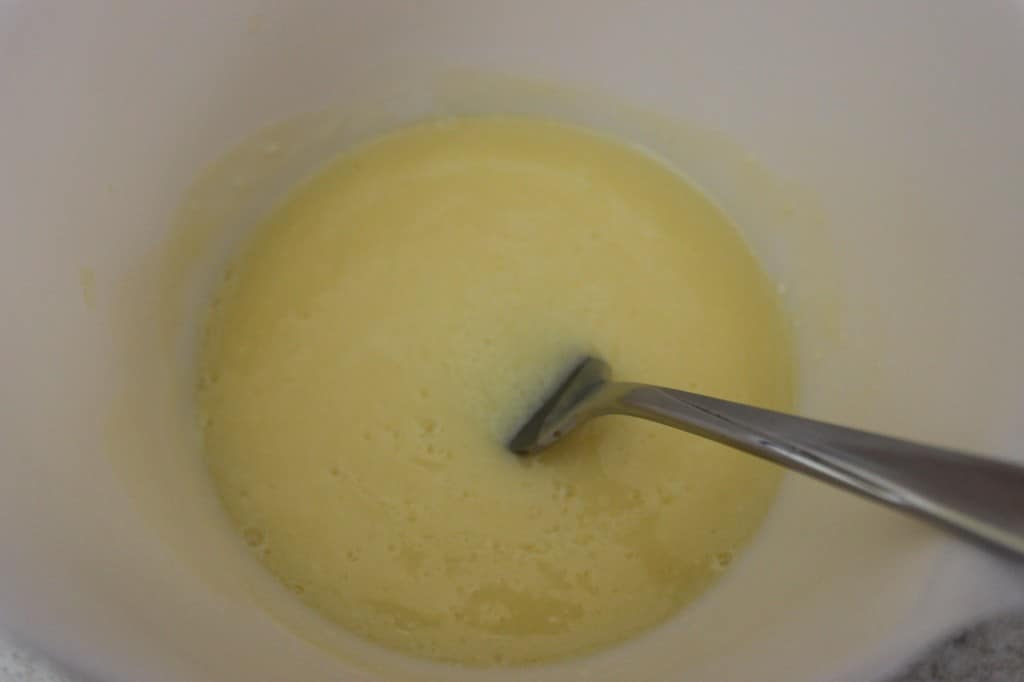 Add to dry ingredients and stir until just moistened.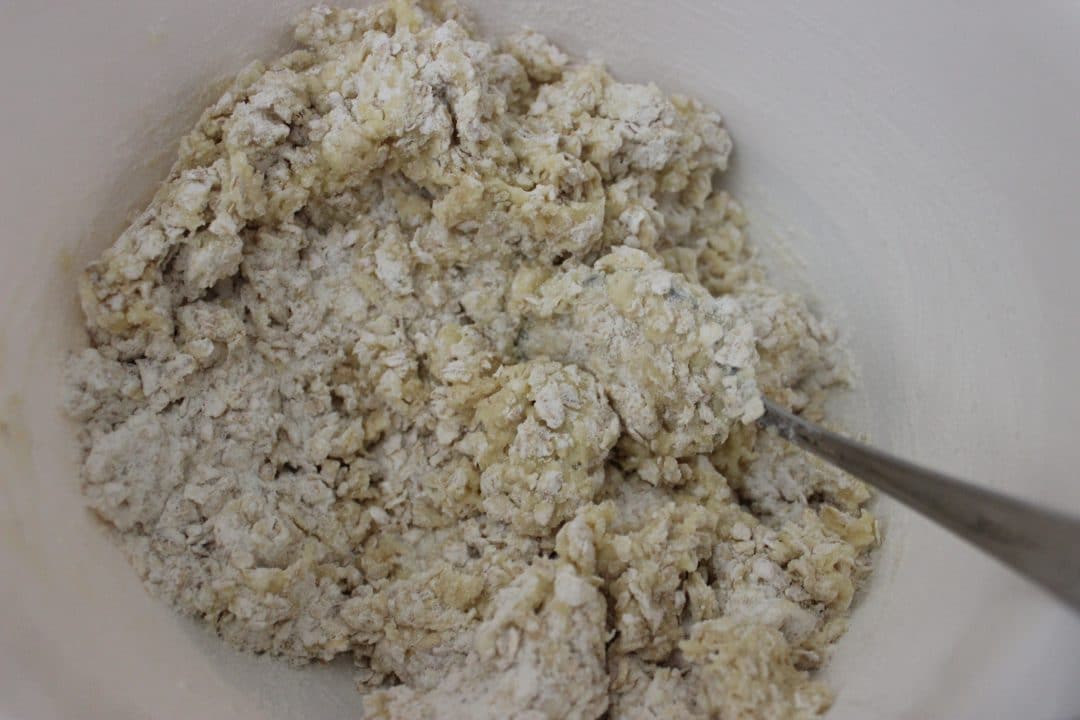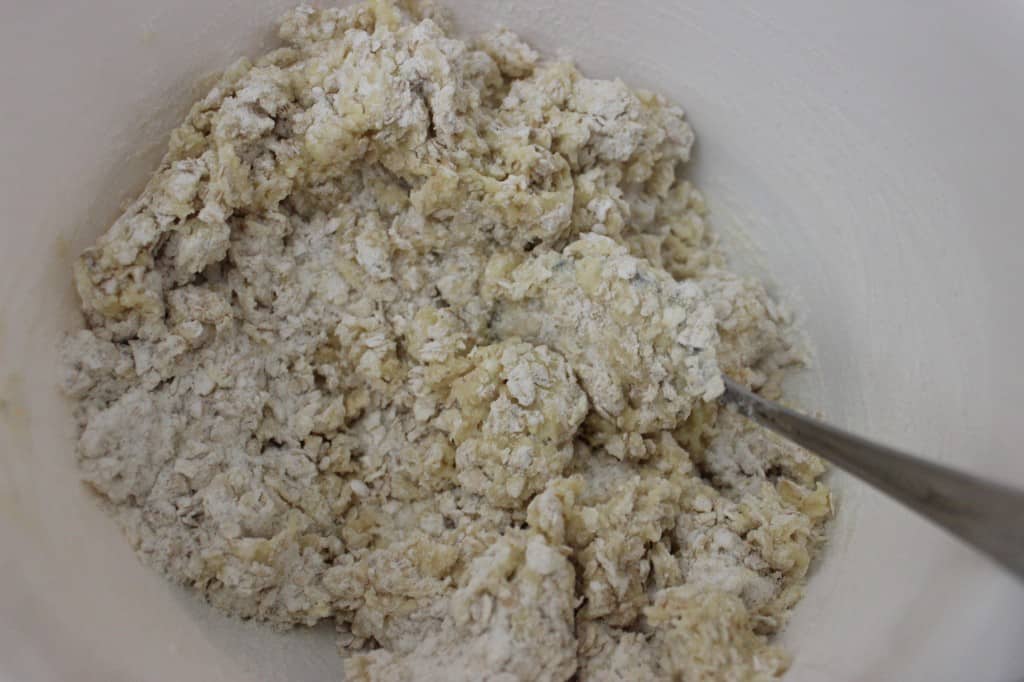 Mix in cherries.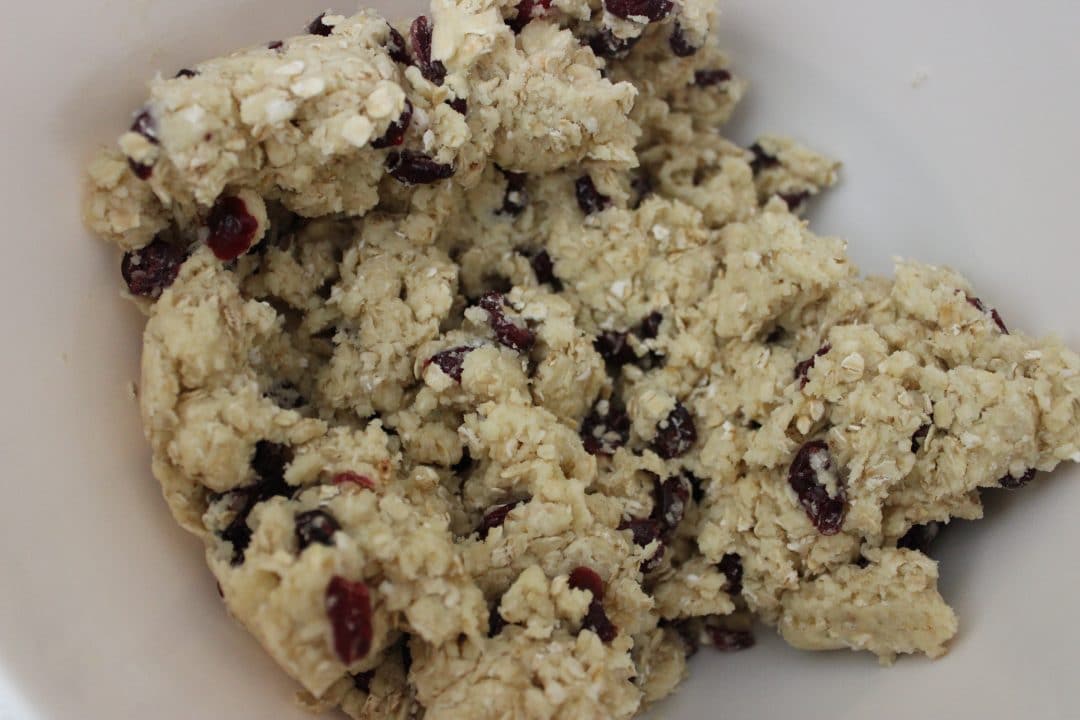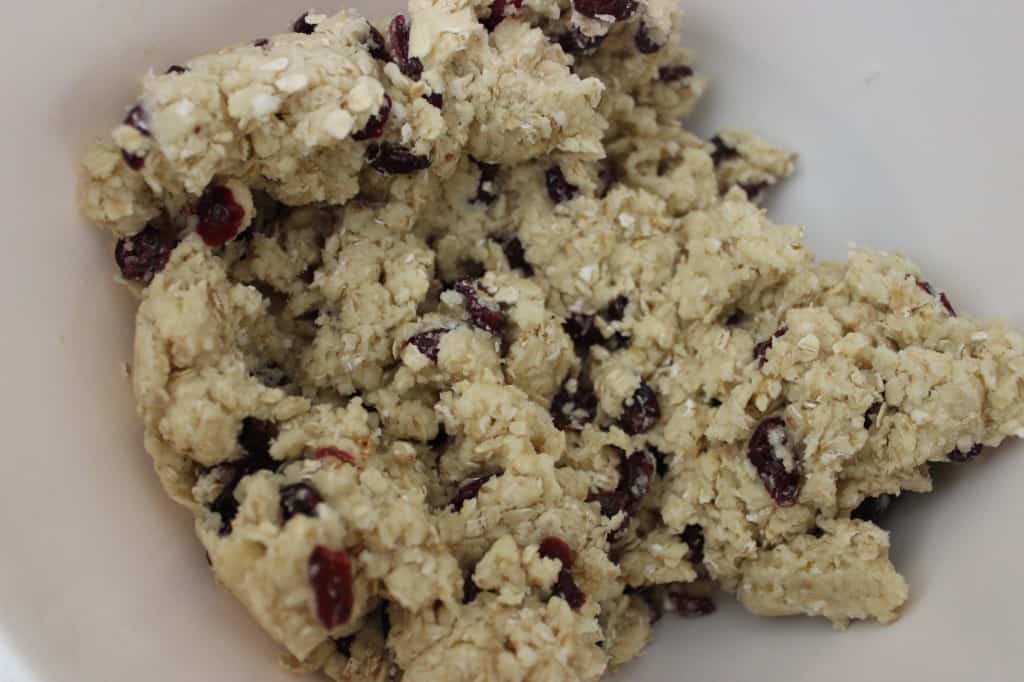 Scoop 1/2 cup balls of dough and place on cookie sheet a few inches apart.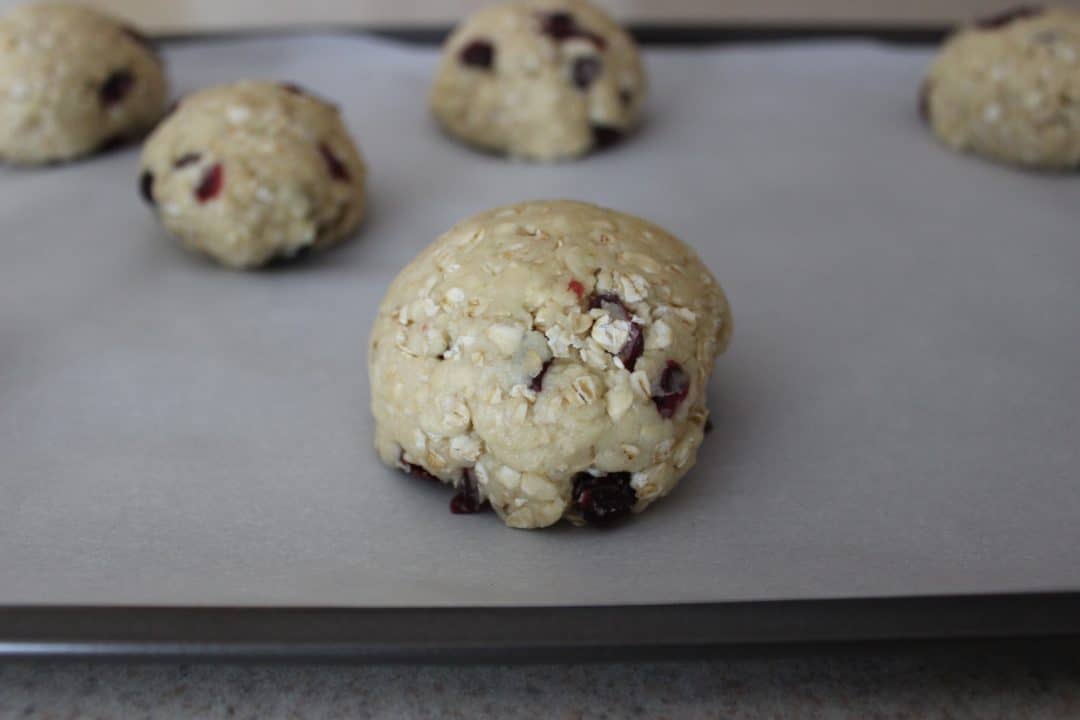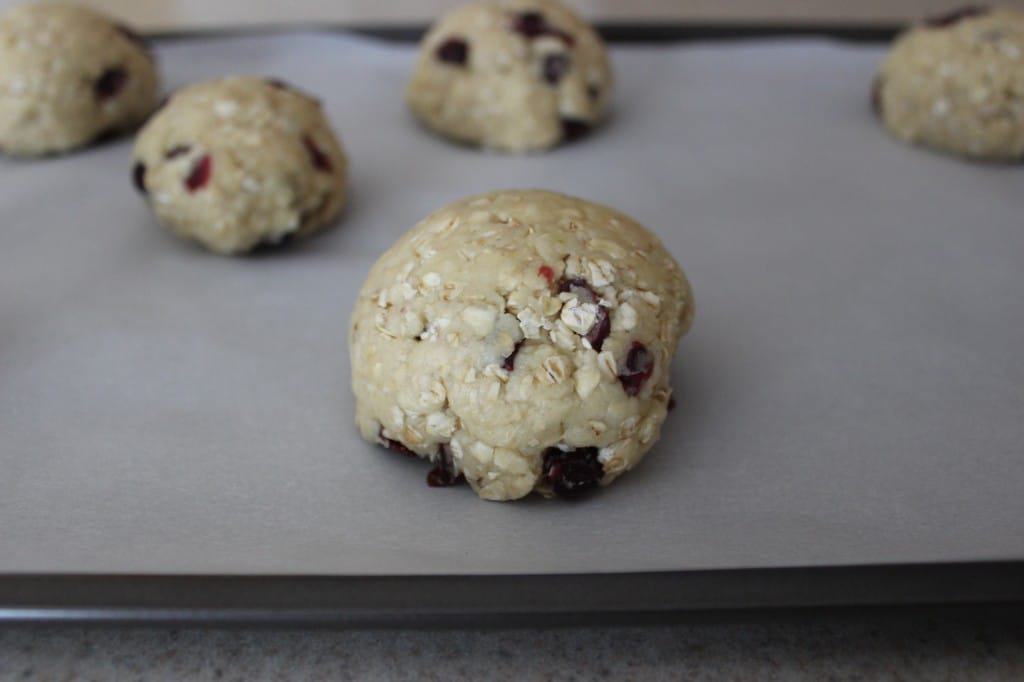 Bake until light brown, about 15 minutes. Cool slightly on rack.
Lemon Glaze (optional)
3/4 cup confectioners' sugar
juice of 1/2 lemon
Place confectioners' sugar in a bowl. Whisk in lemon juice one tablespoonful at a time. Drizzle glaze over scones with a spoon.
Enjoy!