This post may contain affiliate links. Please read my disclosure policy.
Ingredients:
3 Tablespoons butter or margarine

1 package (10 oz.) regular marshmallows

6 cups Rice Krispie Cereal
chocolate candy (Rolo or Tootsie Rolls)
orange food coloring (mix yellow and red)
green frosting
In large saucepan melt butter over low heat.
Add marshmallows and stir until completely melted. Stir in food coloring and remove from heat.
Add RICE KRISPIES cereal. Stir until well coated. Roll treats into a ball until they form the shape of a pumpkin. Add chocolate candy to the top and using green frosting make a couple leaves on the top.
And sometimes you just have to let your kid have a little fun and get a little creative.
As the curious dog wonders what is happening and if he can have a taste.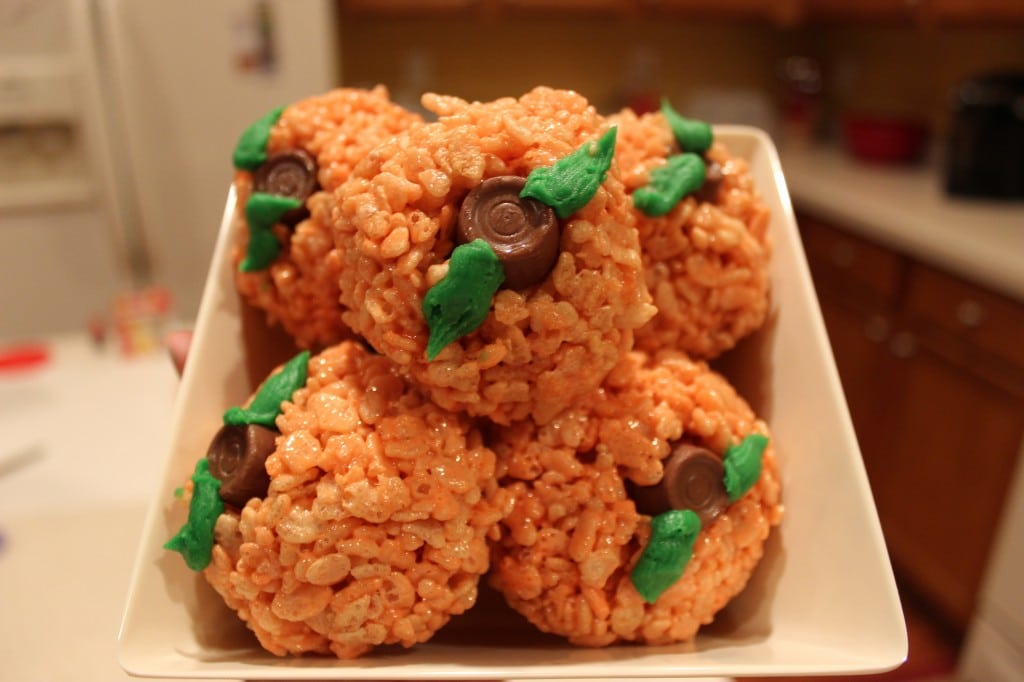 Enjoy!