This post may contain affiliate links. Please read my disclosure policy.
Key Lime Pie for 2 is the perfect recipe to share. With bold lime flavor, a sweet creamy richness, and buttery crust it is sure to be the perfect treat.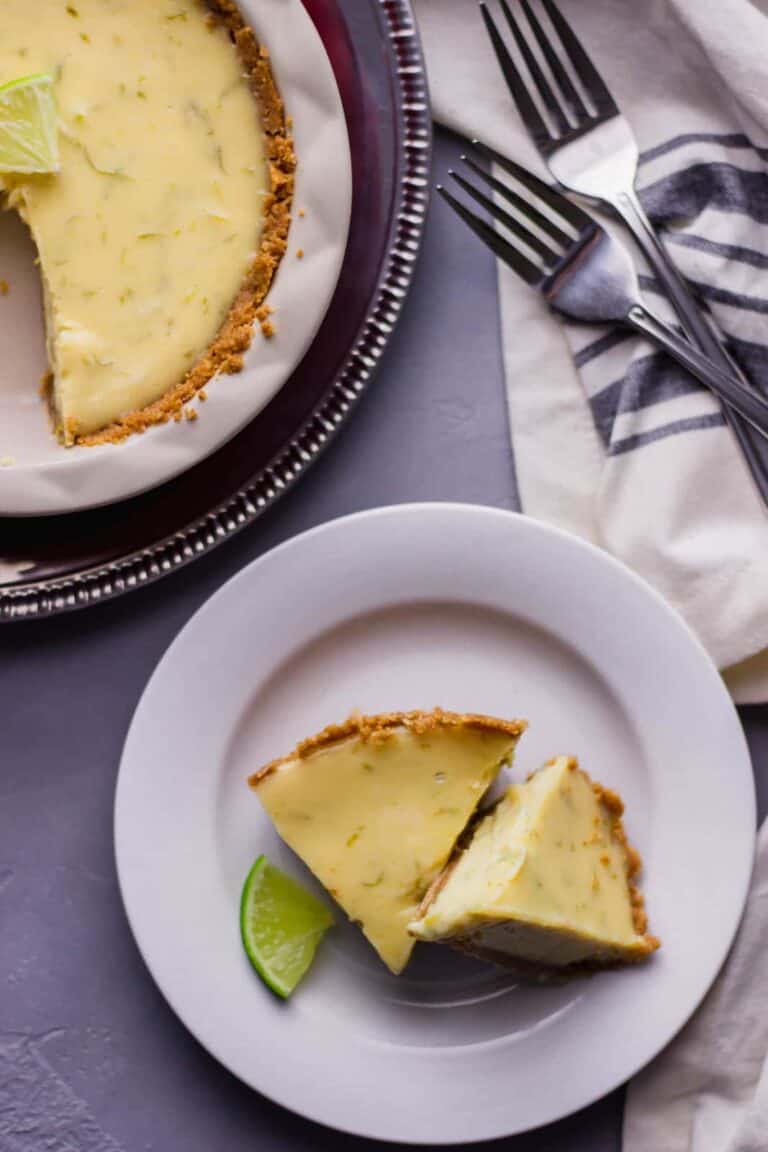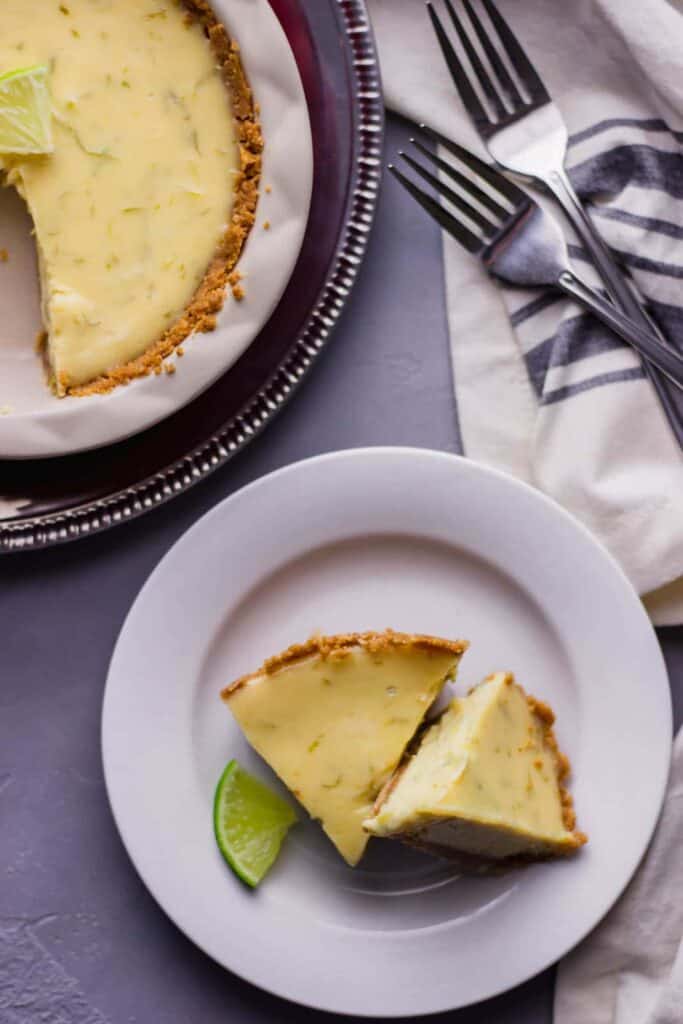 It is no secret that I love a good dessert! Anything sweet, sugary, gooey, and dipped in chocolate is just what I love to have any time of the day or night.
However, my body cannot handle too many sweets at one time and so I have to pace myself. That usually means that I can eat a little before I must give the rest away or I have to make a smaller version, to begin with, so I can only have a few pieces before it is gone.
Not that I'm greedy or anything, but I know my strengths. I know that if I make a batch of Rice Krispie Treats there is a good chance that I will eat entirely too many just because they are in my kitchen on the counter. It is so hard to grab for a piece of fruit when there is an option to have Rice Krispies instead. I am just not that person and I have no problem being honest with myself about that.
Speaking of Rice Krispie Treats…I recently shared a lovely pink version on Instagram made with extra marshmallows and pink sprinkles. They were truly amazing and yes…I ate way too many.
Anywho…
Speaking of Instagram, if you are not following me on there, then you definitely need to because I post on my feed daily and try to post daily on Instagram Stories as well. So if you want to see more food that I do not share on the blog and a little randomness from my day then be sure to check me out and follow me HERE.
Last week on Instagram Stories I took a poll to see if you would like for me to share a recipe for Key Lime Pie for 2 or Peach Cobbler Muffins. It was a close poll but Key Lime Pie for 2 won the most votes.
So, in keeping my word I am here today to share my recipe for Key Lime Pie for 2. This recipe has a sweet lime pie filling and a crumbly buttery graham cracker crust that is perfect to eat alone or share with that special someone.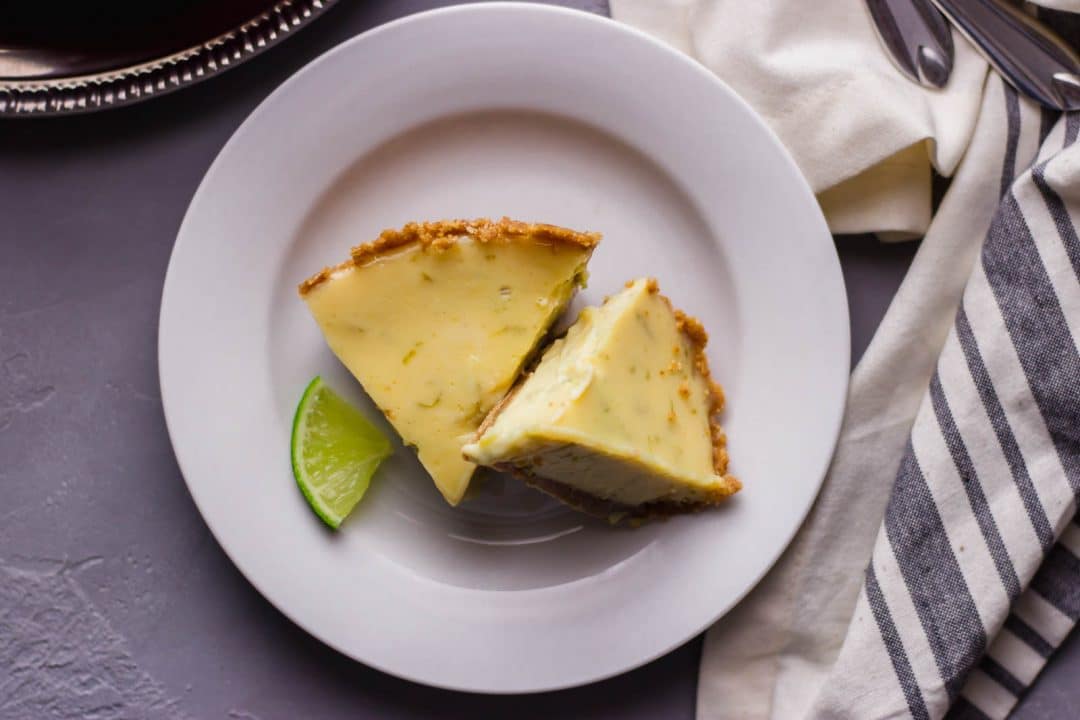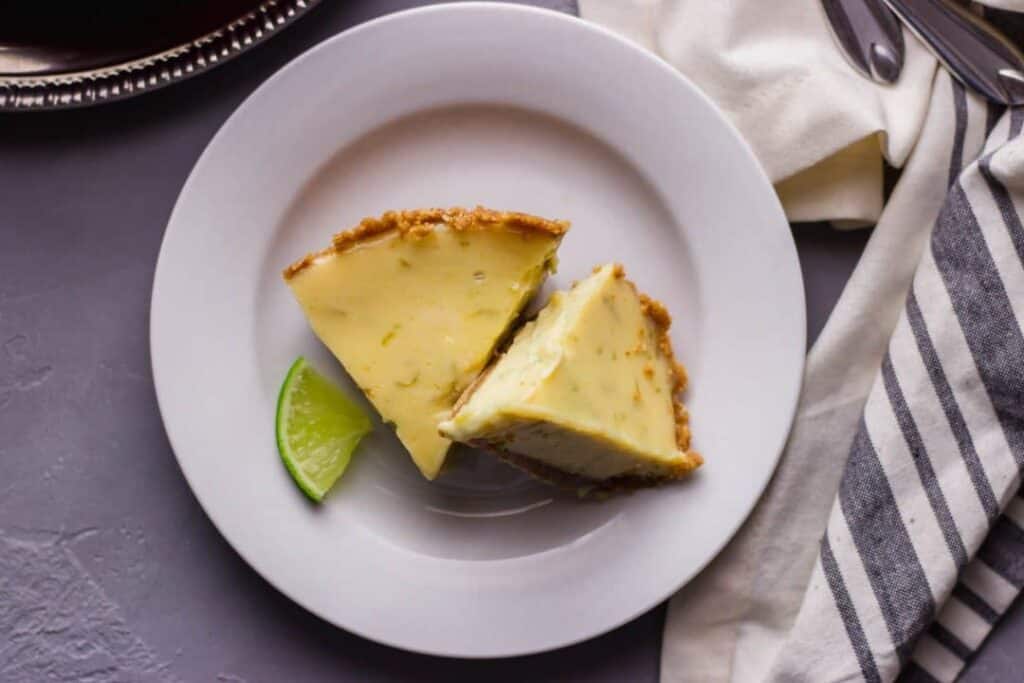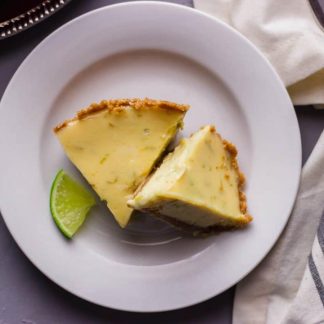 Key Lime Pie for 2
Key Lime Pie for 2 is the perfect recipe to share. With bold lime flavor, a sweet creamy richness, and buttery crust it is sure to be the perfect treat.
Print
Rate
Ingredients
Filling

2

large

egg yolks

2

teaspoons

lime zest

1/4

cup

lime juice

2/3

cup

sweetened condensed milk

Crust

4

whole graham crackers, crushed

2

tablespoons

unsalted butter, melted

4

teaspoons

sugar

whipped topping (optional)
Instructions
In a small bowl, whisk together the egg yolks and lime zest until the mixture has a light green tint.

Whisk in the condensed milk until smooth and then whisk in the lime juice.

Cover and place in the refrigerator for 15 minutes to allow it to thicken.

Preheat the oven to 325 degrees F. and using a food processor add in the graham crackers and process until you have a fine crumb mixture.

Add the melted butter, sugar, and continue to pulse until incorporated and the mixture clumps together.

Place the crust mixture into a 6-inch pie plate and press in the bottom and sides in a flat even layer.

Bake the crust only until it is lightly browned and fragrant, about 15 minutes.

Remove the crust from the oven and while still warm add the filling.

Place the pie in the oven and bake for 15 to 20 minutes, until firm around the edges.

Transfer the pie to a wire rack and allow to cool completely.

Place in the refrigerator to allow the pie to become chilled and set.

Serve with whipped topping.
Nutrition
Calories:
640
kcal
|
Carbohydrates:
88
g
|
Protein:
13
g
|
Fat:
28
g
|
Saturated Fat:
15
g
|
Cholesterol:
249
mg
|
Sodium:
423
mg
|
Potassium:
482
mg
|
Fiber:
1
g
|
Sugar:
71
g
|
Vitamin A:
865
IU
|
Vitamin C:
12.3
mg
|
Calcium:
334
mg
|
Iron:
1.8
mg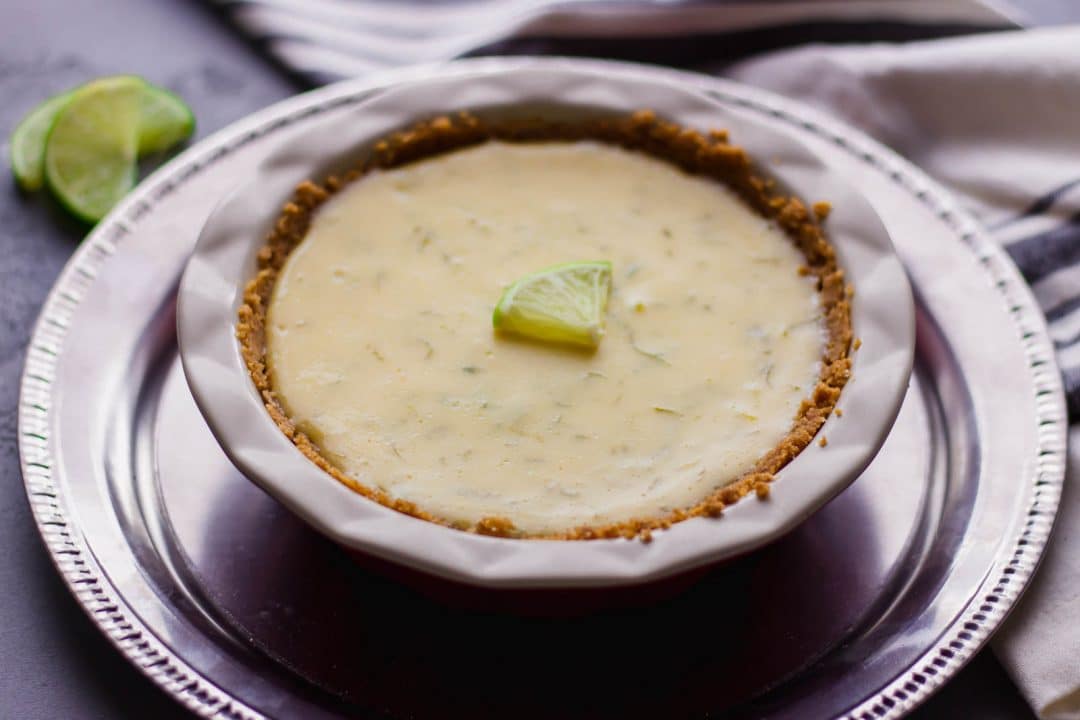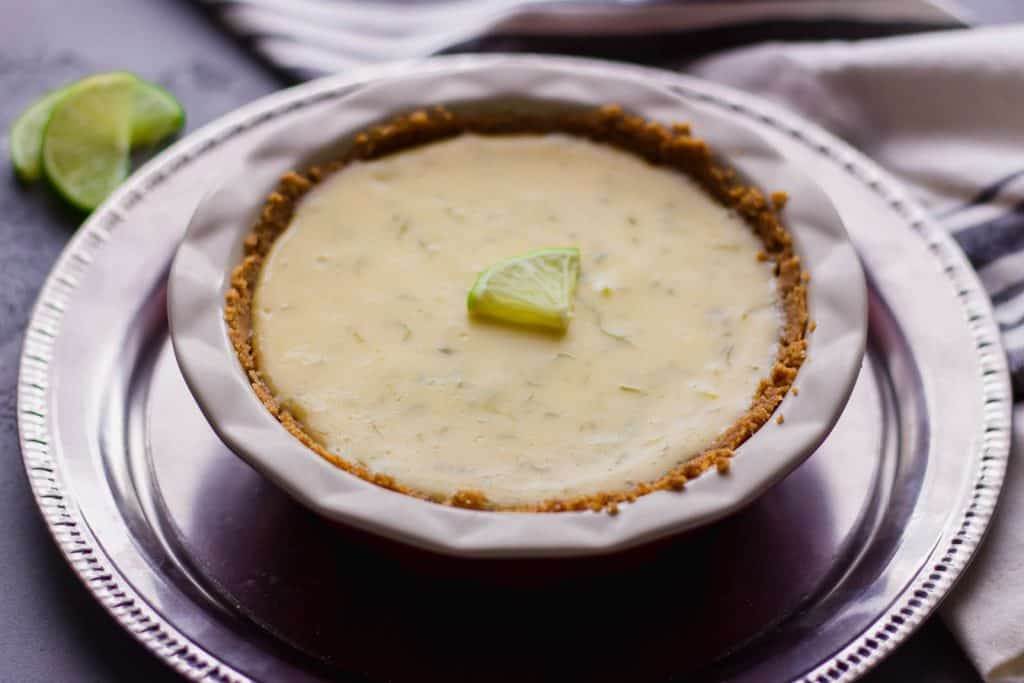 Got any comments, questions, or other ideas for this Key Lime Pie? Share them in the comments below!