Kimchi Sesame Noodles – Easy recipe that requires minimal ingredients and is a great way to combine the healthy benefits of spicy kimchi.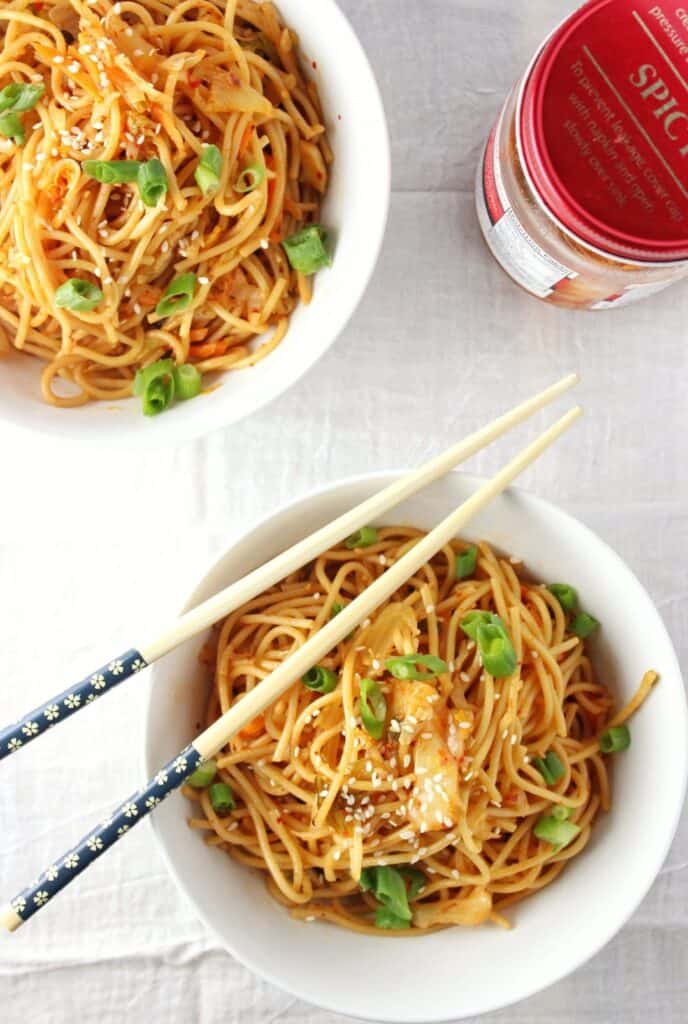 We are living in the heat of summer, but wait a minute it is not even summer yet as that comes later this month, but what I am trying to understand is why the weather is in the upper 90s in Florida already.
Now I have completely given up on trying to understand weather patterns and I just relax and go with the flow and try to plan my wardrobe accordingly. Right now that only means one thing…cool, light, comfortable clothing. That also means trying to spend the least amount of time in a hot kitchen as possible. Speaking of quick recipes…You may remember a recipe that I shared with on how to make Easy Sesame Noodles and this only required about 15 minutes from start to finish and that recipe included ingredients that you probably already have in your pantry. Basically, if you can boil spaghetti noodles, then there was literally no way that you could mess that recipe up…Well fast forward to current time and by that I mean tonight and I will show you how to spice that same recipe up a bit by adding some spicy kimchi.
If you have never had kimchi or could not get past the smell of it…it smells like some funky socks…sorry to be so graphic, but if you have had it then you already know this. But anyway kimchi is fermented cabbage and other veggies that are super beneficial by adding healthy bacteria to your gut. A natural probiotic with amazing immune boosting benefits. I like to add kimchi into something, and tossed in noodles is just that perfect something.
You do not want to miss giving these Spicy Kimchi Sesame Noodles a try.
Spicy Kimchi Sesame Noodles Ingredients: 
16 oz. thin spaghetti
1/2 cup soy sauce
3 cloves garlic, minced
3 Tablespoons ground ginger
3 Tablespoons rice vinegar
1/2 teaspoon sriracha
2 Tablespoons sesame oil
1 cup slaw mix or shredded cabbage
1 cup spicy kimchi, chopped
green onions, sliced
red pepper flakes
Instructions:
Cook the thin spaghetti until it is al dente. Once the noodle are finished drain and set aside.
While the noodles are cooking, in a small mixing bowl whisk together the soy sauce, garlic, ginger, rice vinegar, and sriracha until fully combined and set aside.
In a medium skillet or wok heat the sesame oil and add in the slaw mix and kimchi and toss until heated through, then add in the thin spaghetti and prepared sauce and toss until heated and the spaghetti is thoroughly coated.
Serve the spicy kimchi sesame noodles immediately topped with green onions and red pepper flakes.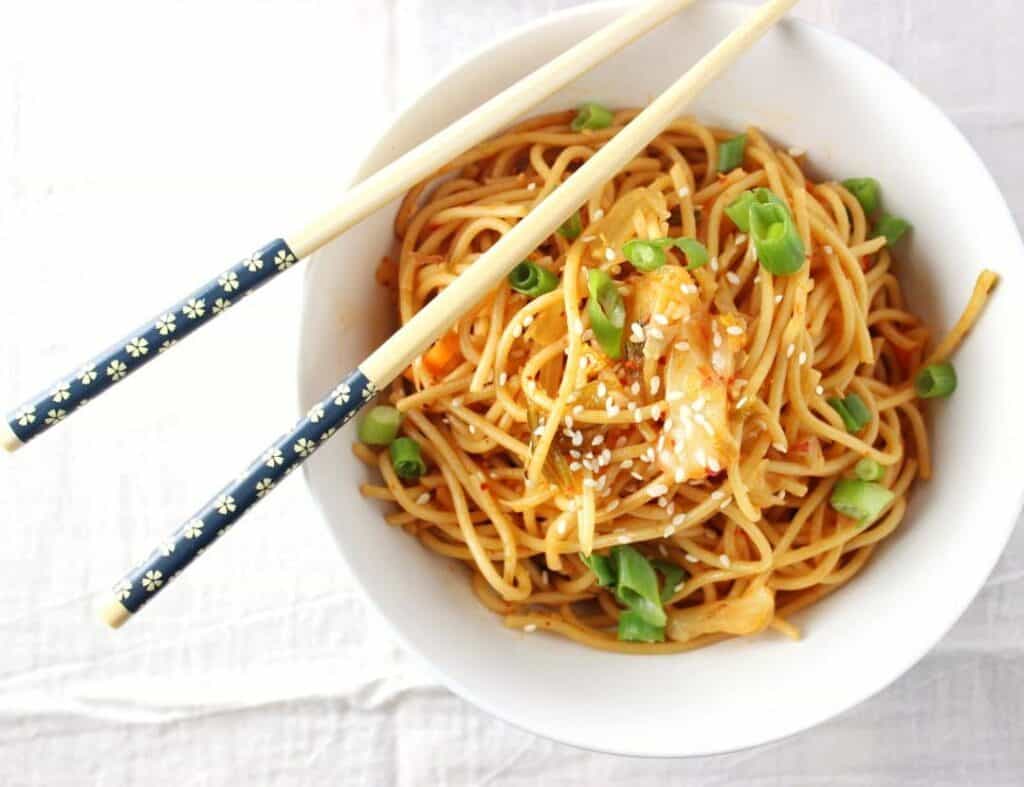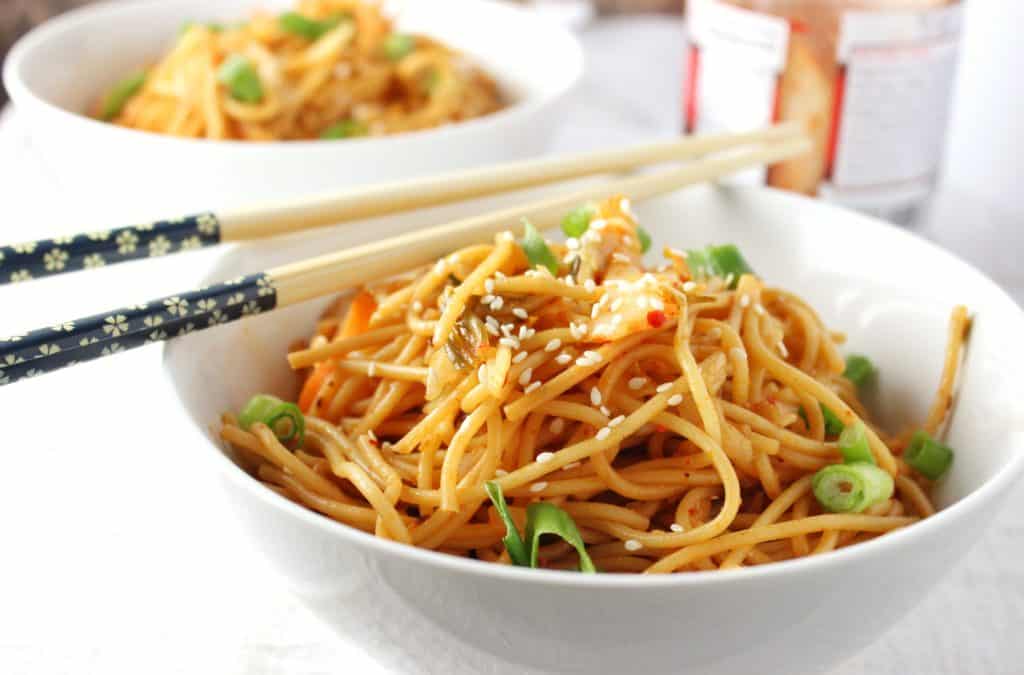 Enjoy!
Got any comments, questions, or other ideas for these Spicy Kimchi Sesame Noodles? Share them in the comments below!