Almond Coconut Flour Bread – A low carb recipe that gives you a nice alternative. This bread is buttery, thick, and fluffy. Enjoy with a pat of butter.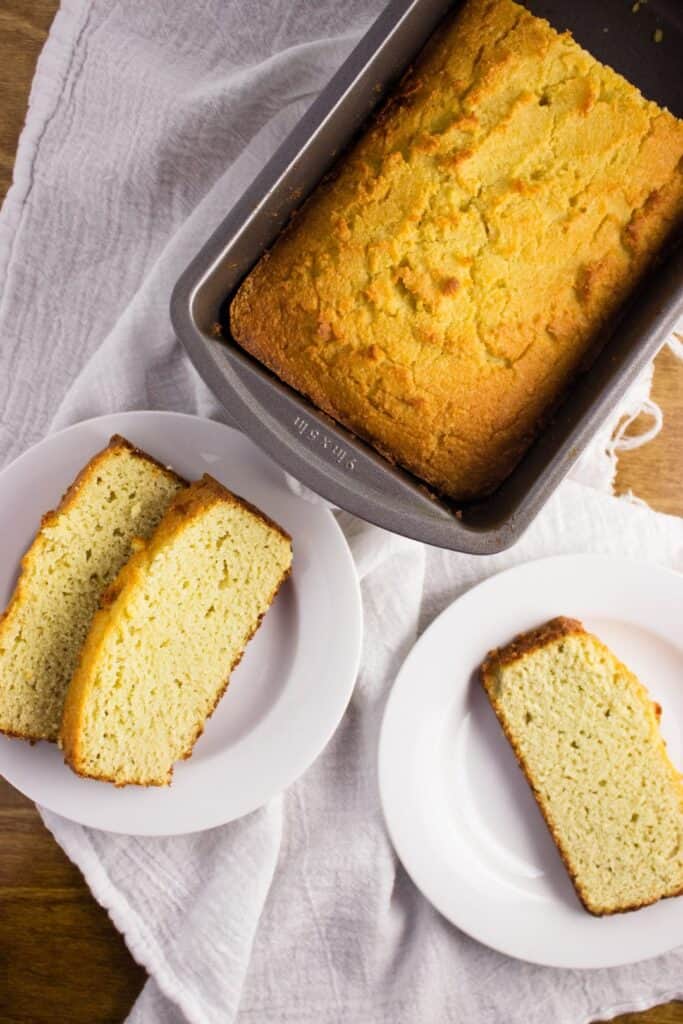 It is that time of year when the weather begins to warm up and I put away my winter clothes in preparation for summer. It is also the time of year in which I really focus on cleaning up my diet to get rid of the extra pounds that I somehow managed to pack on during the colder months from not wanting to spend much time outside. I am definitely less active during the colder months than I am when the warmer weather arrives. There is just something about the bright sunshine that makes me want to spend more time outside, plus it doesn't hurt that daylight savings time yields some extra hours to enjoy the sun.
This extra activity coupled with making a few diet changes really helps to get my body back in shape just in time for swimsuit season. Those changes that I am talking about are actually pretty basic and they are to consume more vegetables, trim the amount of sugar that I intake, and significantly decrease my carbs on most days. That last is part though is so hard for me since I love rice, pasta, and bread. Just like Oprah said and I have to agree with her…I love bread!
However, unlike Oprah…I cannot have regular bread every day. It just does not work for me, so that means I have to figure out alternative ways to enjoy bread and not spoil my weight loss efforts. That is where recipes such as this Almond Coconut Flour Bread really comes in handy. In terms of taste, I have to tell you that this bread is really dense and reminds me of cake, which I am totally okay with. It does include a small amount of honey in the dough, but you cannot taste it in the bread at all and if you want to omit it or substitute it for another sweetener, feel free to do it. This bread is light, fluffy, and the almond flour really gives it a nutty flavor that I love.
Almond Coconut Flour Bread Ingredients:
10 Tablespoons unsalted butter, melted
1 Tablespoon honey
1 ½ Tablespoon apple cider vinegar
8 large eggs
¾ cup almond flour
¾ teaspoon baking soda
¾ teaspoon salt
2/3 cup coconut flour
Instructions:
Preheat the oven to 300 degrees F. and generously butter a loaf pan and set aside.
In a small bowl, whisk together the melted butter, honey, and apple cider vinegar. Add in the eggs and whisk everything together to combine.In a large bowl, sift together the almond flour, baking soda, and salt. Stir the almond flour mixture into the butter/egg mixture until the ingredients come together. Sift in the coconut flour and mix well to combine all of the ingredients. Pour the bread mixture into the prepared loaf pan and use a spatula to spread evenly. Bake 45 to 50 minutes, until the bread is golden brown and the center is set.
Remove the bread from the oven and allow it to cool in the pan on a rack for at least 15 minutes. Remove from the pan and allow the bread to cool for another 5 minutes on the cooling rack. Slice the bread into 12 even slices and store in an airtight container in the refrigerator for up to 5 days.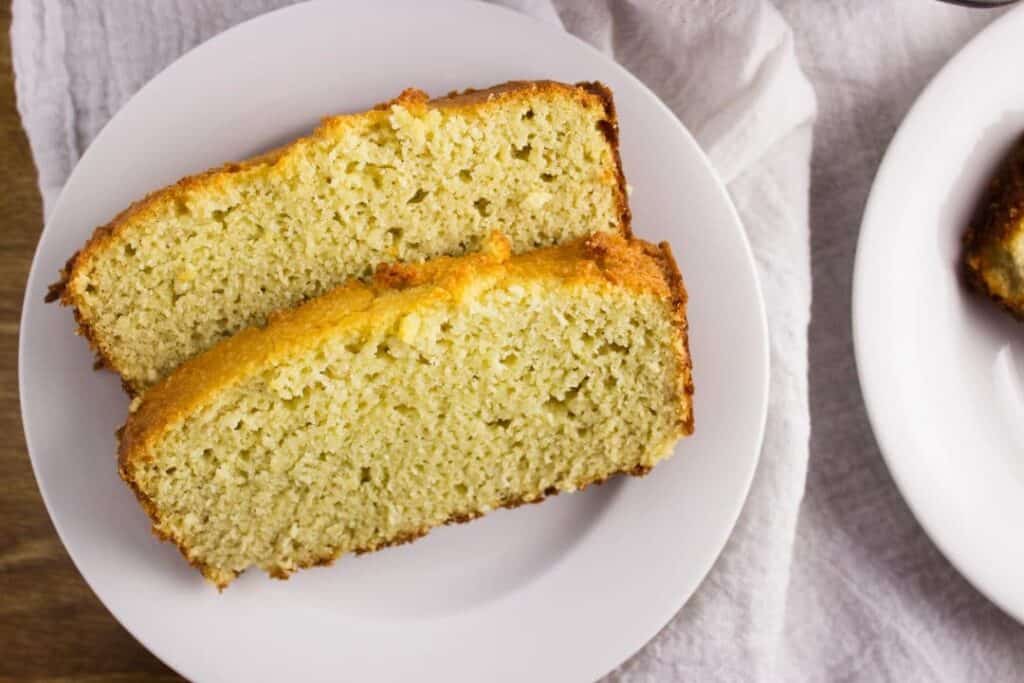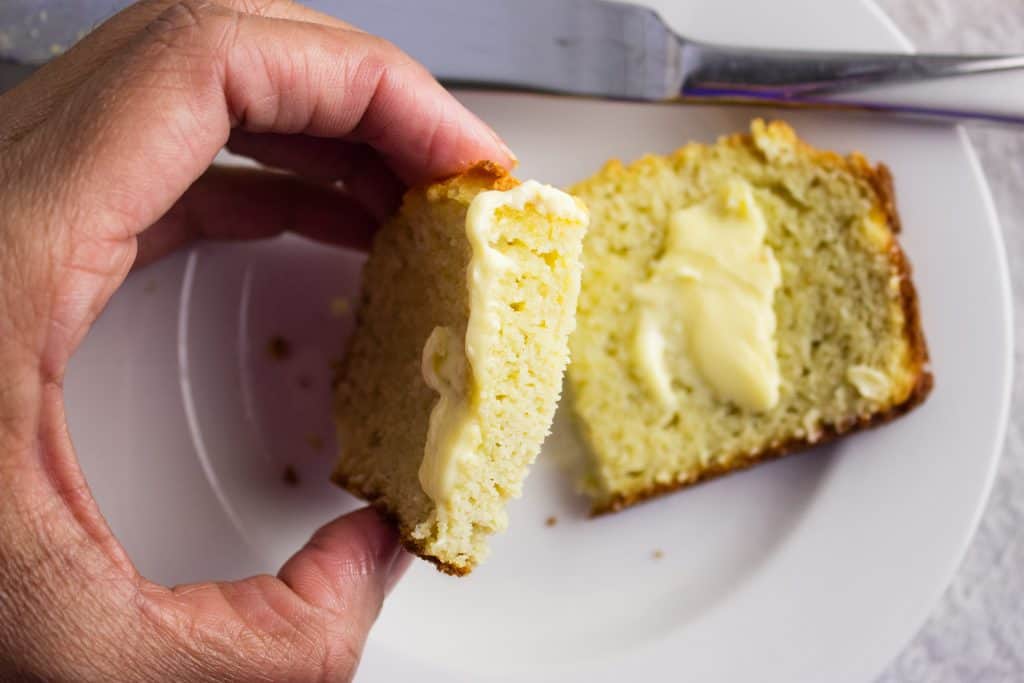 *1 slice per serving: 213 Calories, 17.2 grams Fat, 6.5 grams Carbs, 3.5 grams Net Carbs, 3 grams Fiber, 5.1 grams Protein
Enjoy!
Got any comments, questions, or other Almond Coconut Flour Bread ideas? Share them in the comments below!