This post may contain affiliate links. Please read my disclosure policy.
White Chocolate and Walnut Blondie is a sweet and delicious treat that has a layer of chewy blondie cake, topped with ice cream and a tasty sauce.
*Original Recipe from Todd Wilbur-Top Secret Recipes
White Chocolate and Walnut Blondie Ingredients
Blondie Cake
4 egg whites
½ cup butter, softened (1 stick)
½ cup light brown sugar, packed
¼ cup granulated sugar
1 teaspoon vanilla extract
2 ¼ cups all-purpose flour
1 teaspoon baking soda
½ teaspoon baking powder
¼ teaspoon salt
½ cup milk
8 ounces white chocolate (cut into chunks)
½ cup walnuts, chopped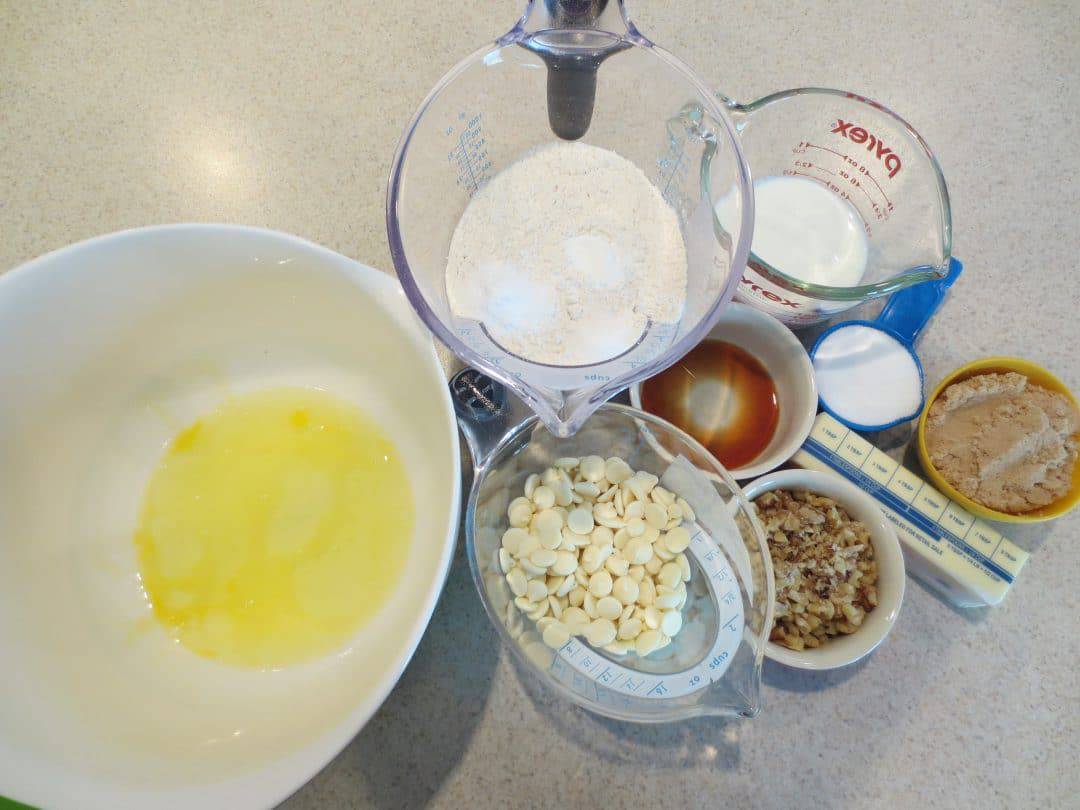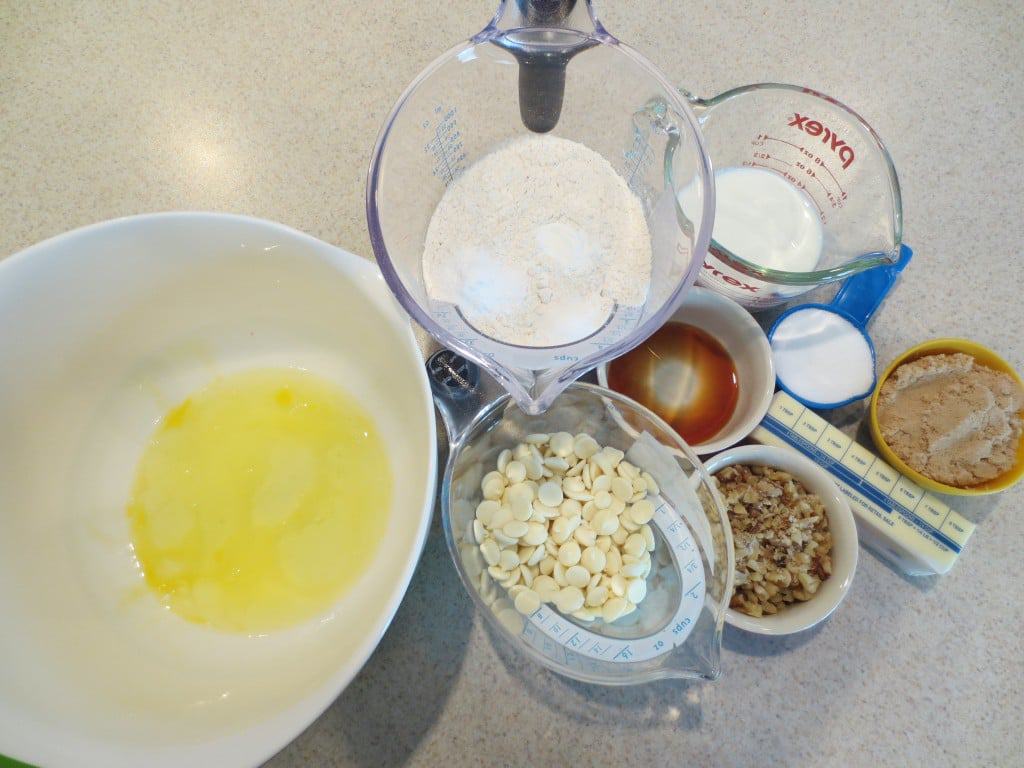 Sauce/Topping
½ cup butter (unsalted), softened (1 stick)
½ cup powdered sugar
¼ cup cream cheese, softened
2 tablespoons maple syrup
¼ teaspoon salt
8 scoops vanilla ice cream
½ cup walnuts, chopped
Cooking Directions
Preheat oven to 325 degrees.
To make the blondie cake whip the egg whites until they are stiff and form peaks. You could use an electric mixer, but I decided to give my arms a little workout and whip by hand.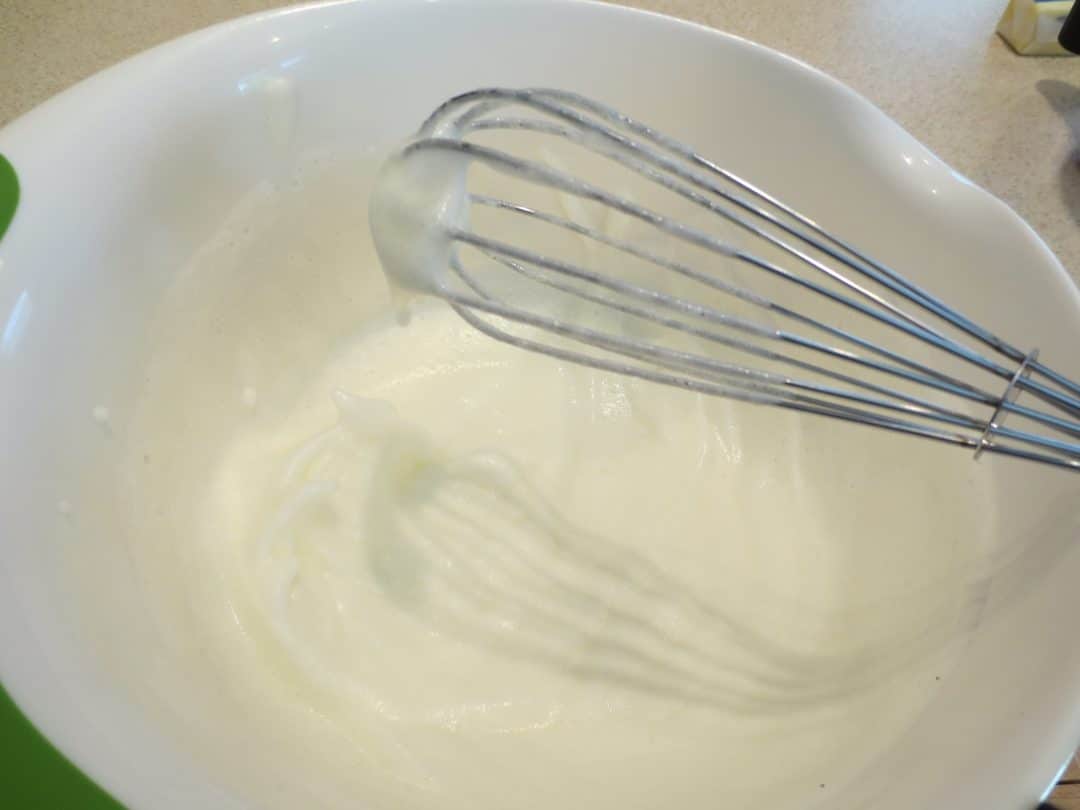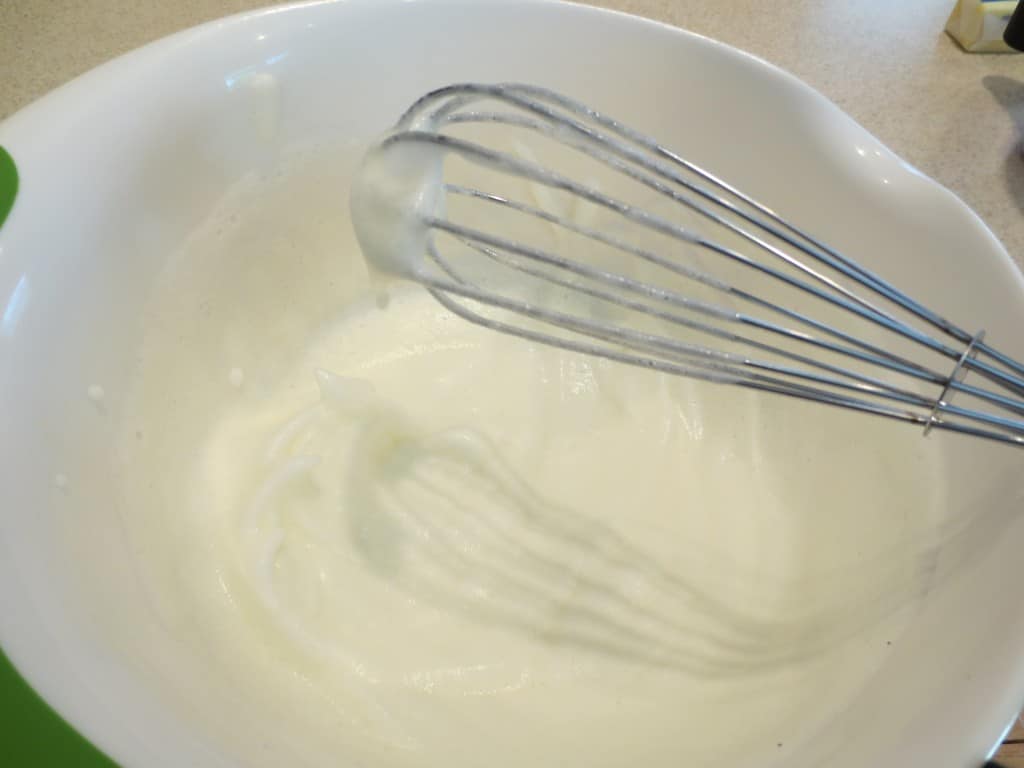 Add softened butter, ½ cup packed brown sugar, ¼ cup granulated sugar, and vanilla and mix with an electric mixer until smooth.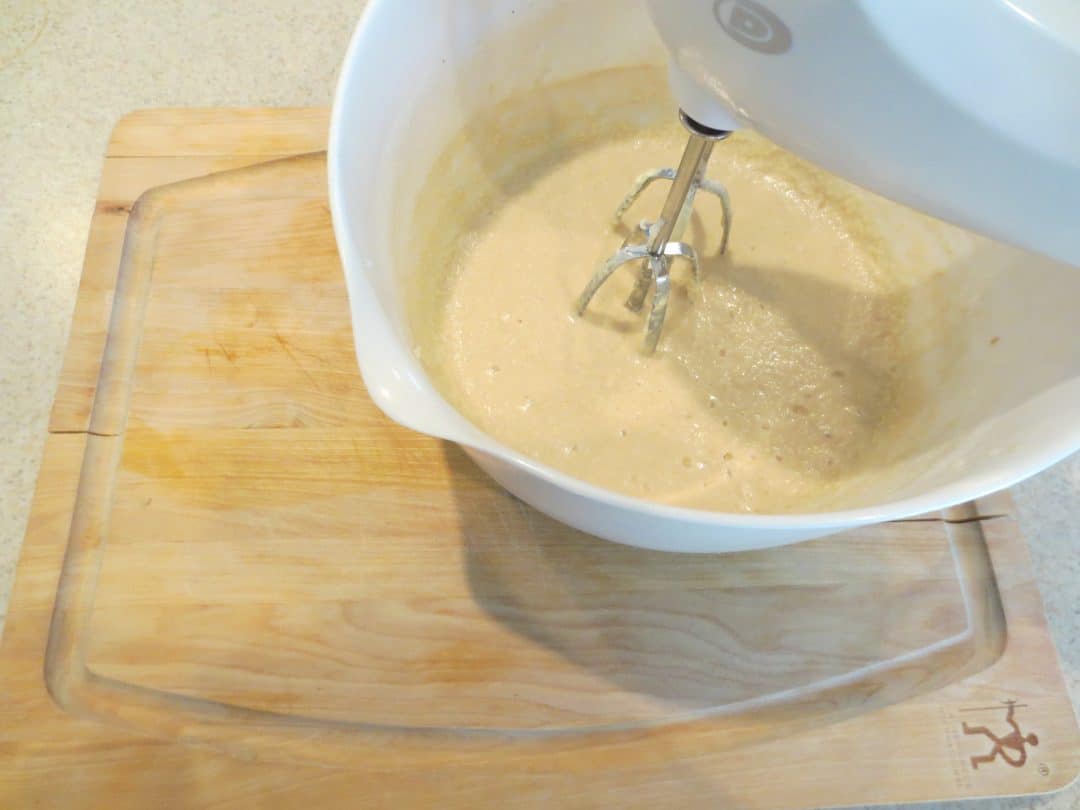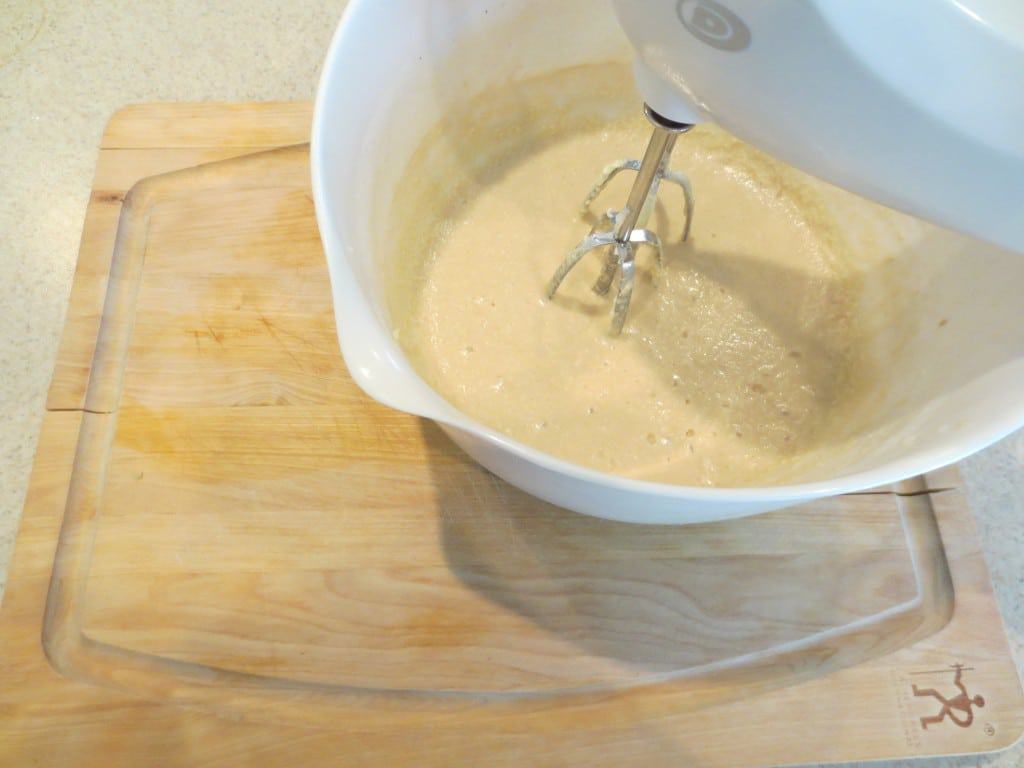 In a separate bowl sift together flour, baking soda, baking powder and ¼ teaspoon salt.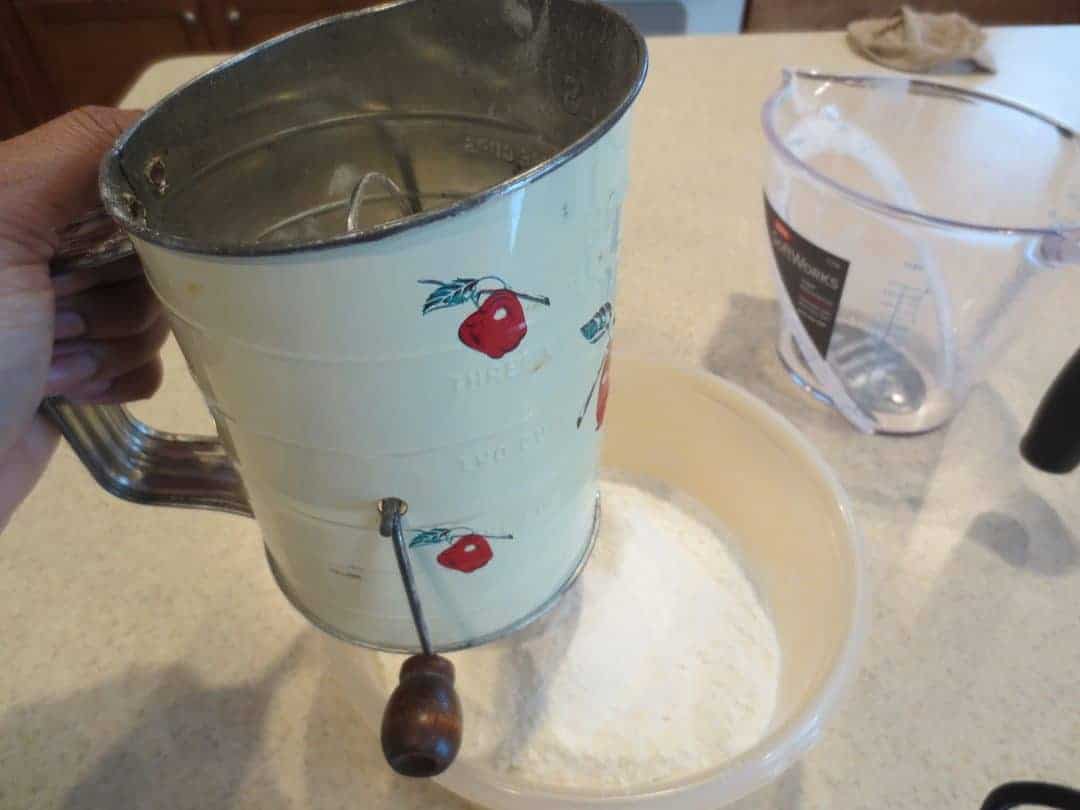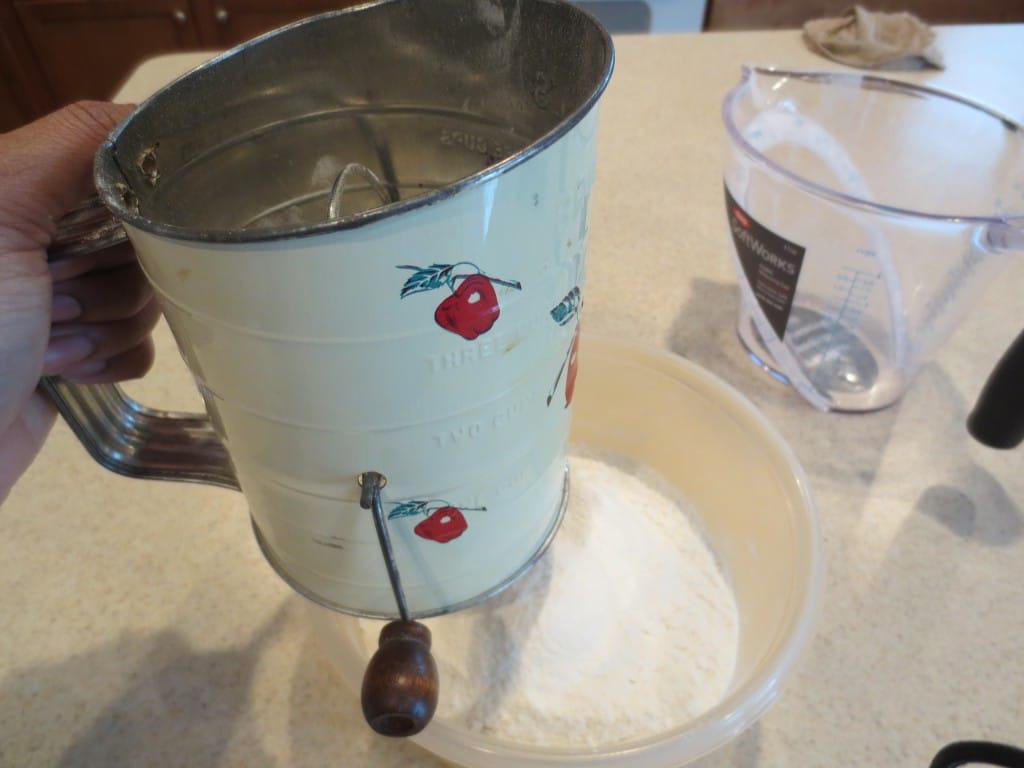 Add the dry ingredients to the wet ingredients and mix well until smooth.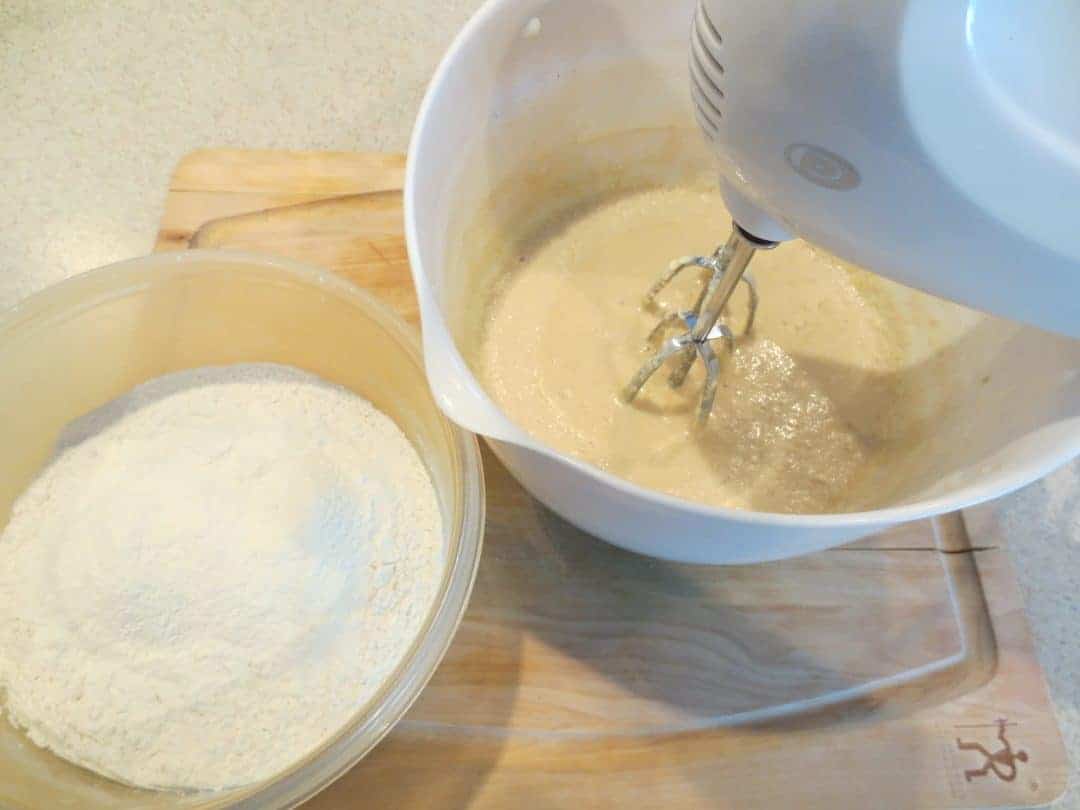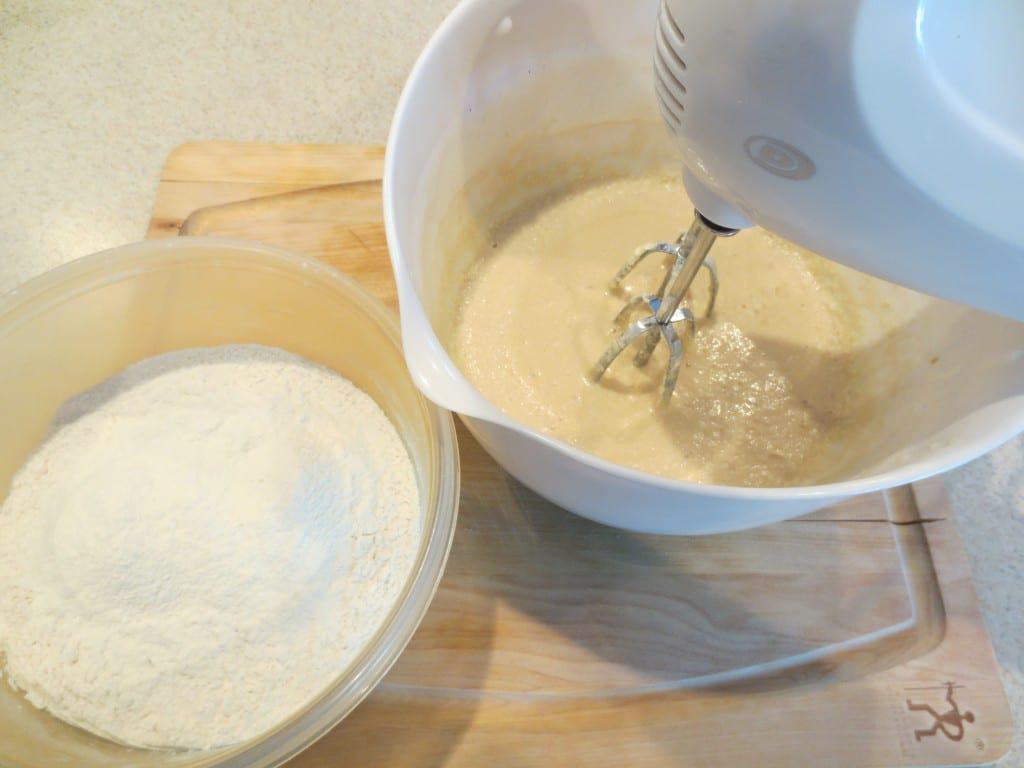 Mix in milk, white chocolate chunks, and walnuts. The blondie cake batter will be very thick.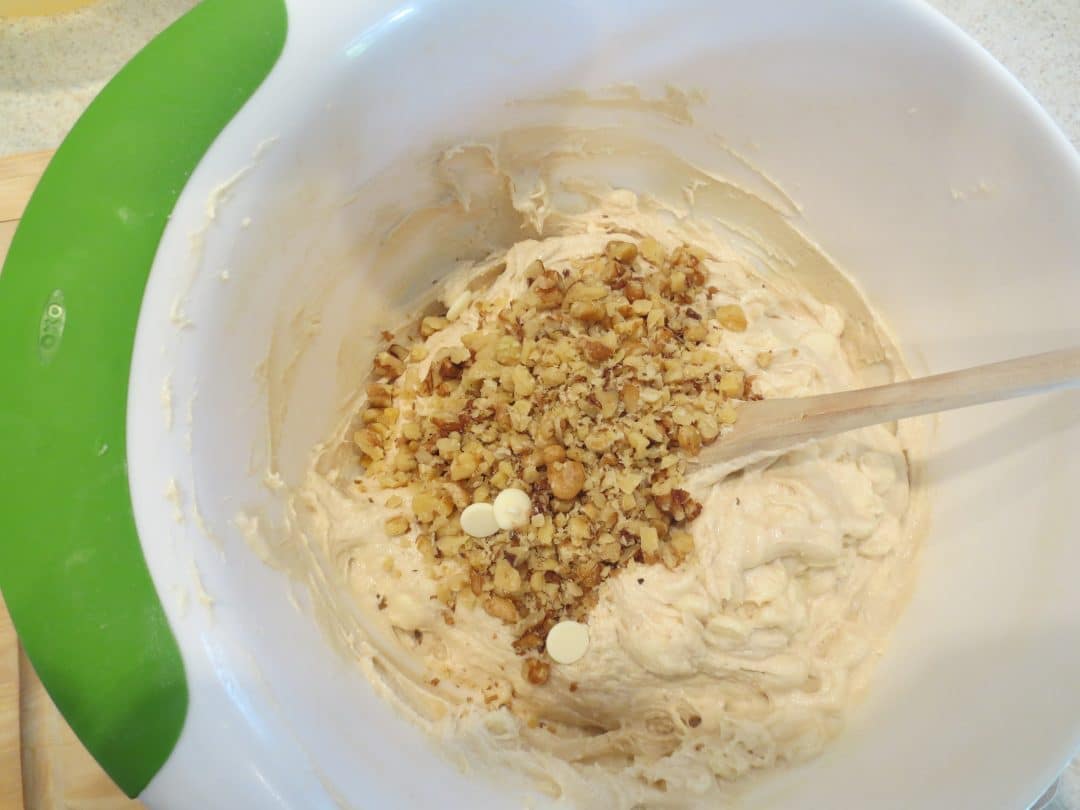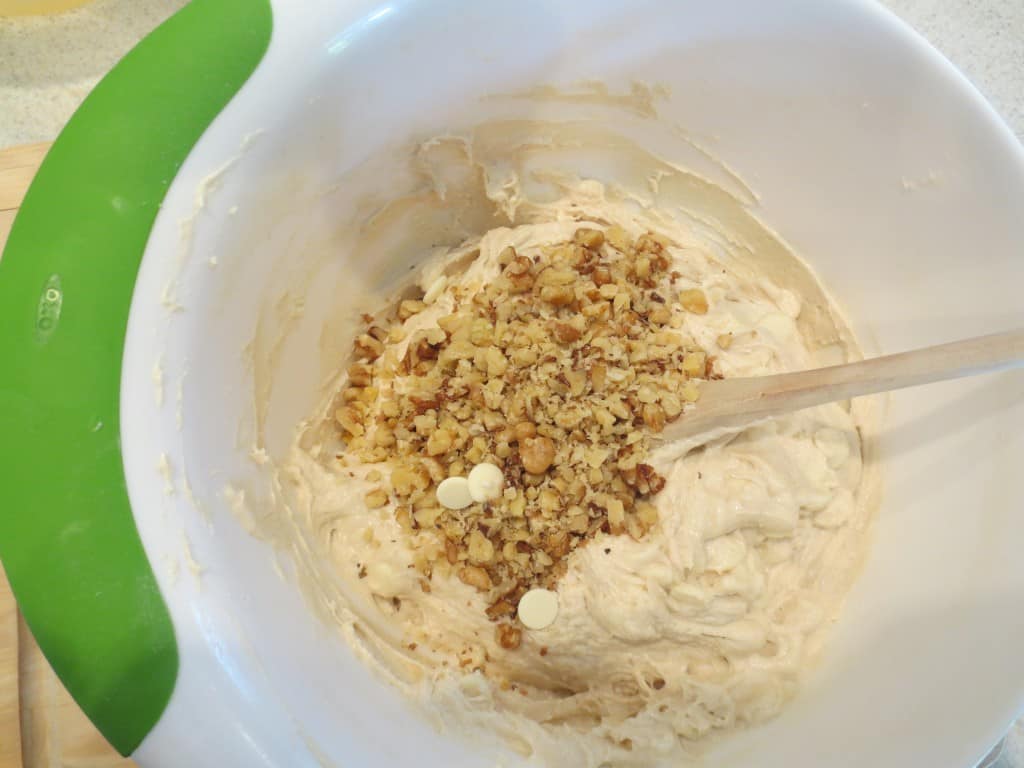 Pour ingredients into a greased 9-by-13-inch baking pan and bake for 40 to 45 minutes or until cake is golden brown on top.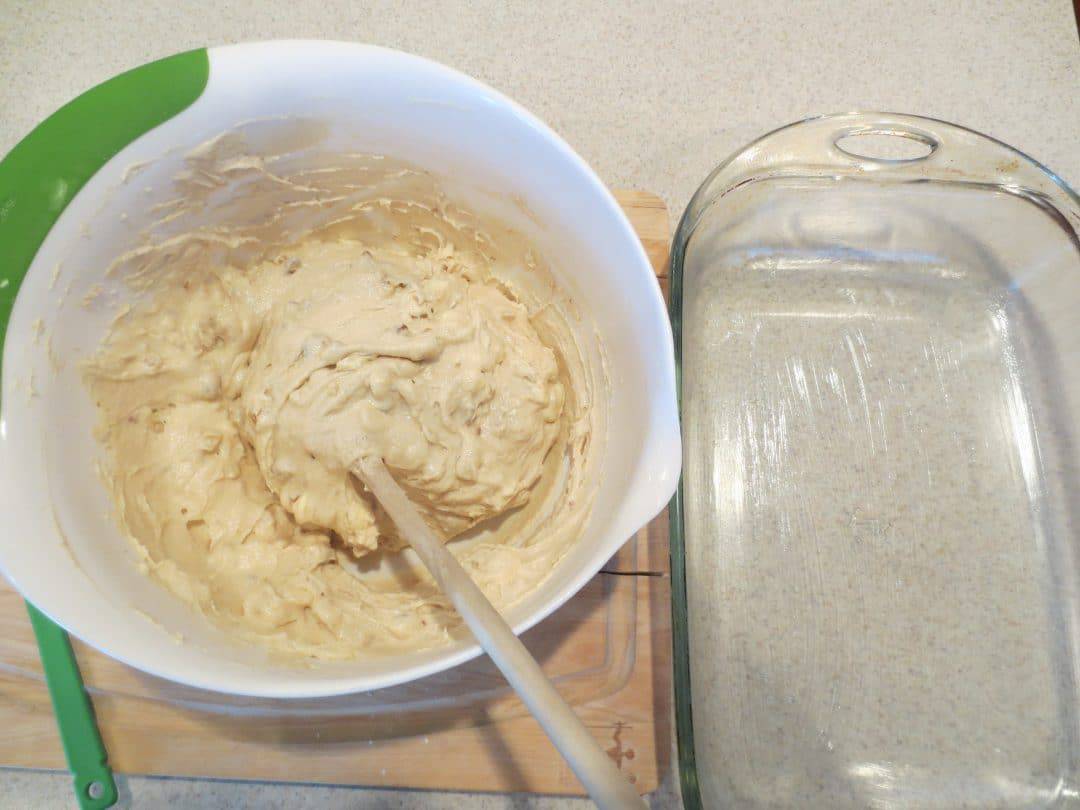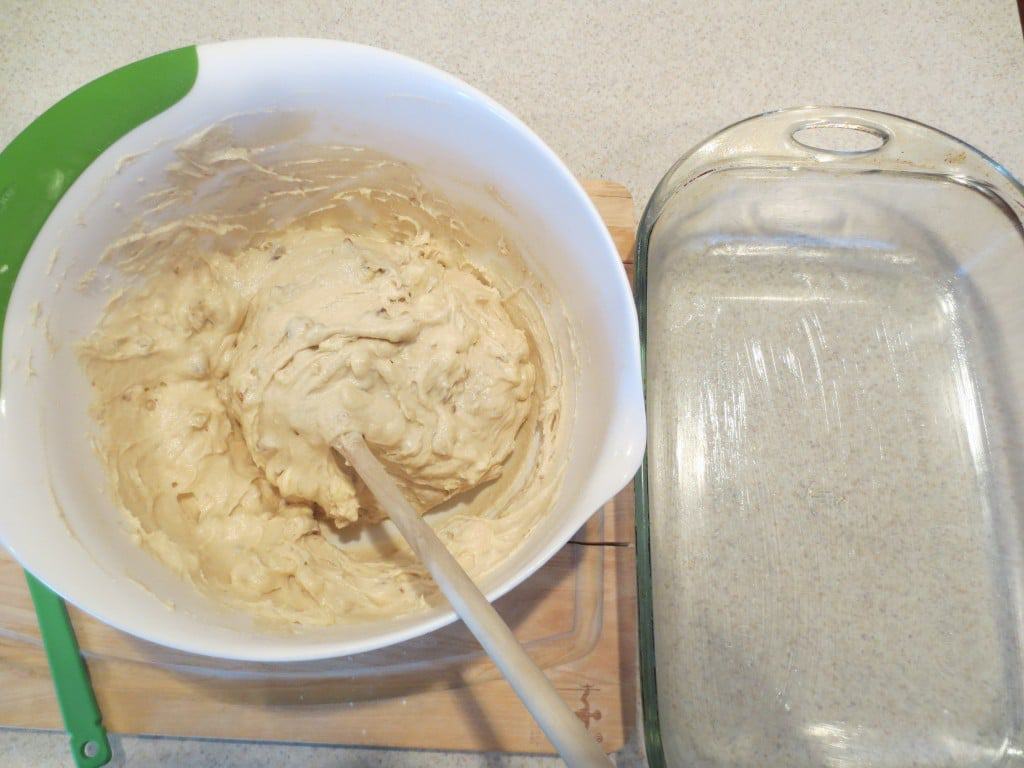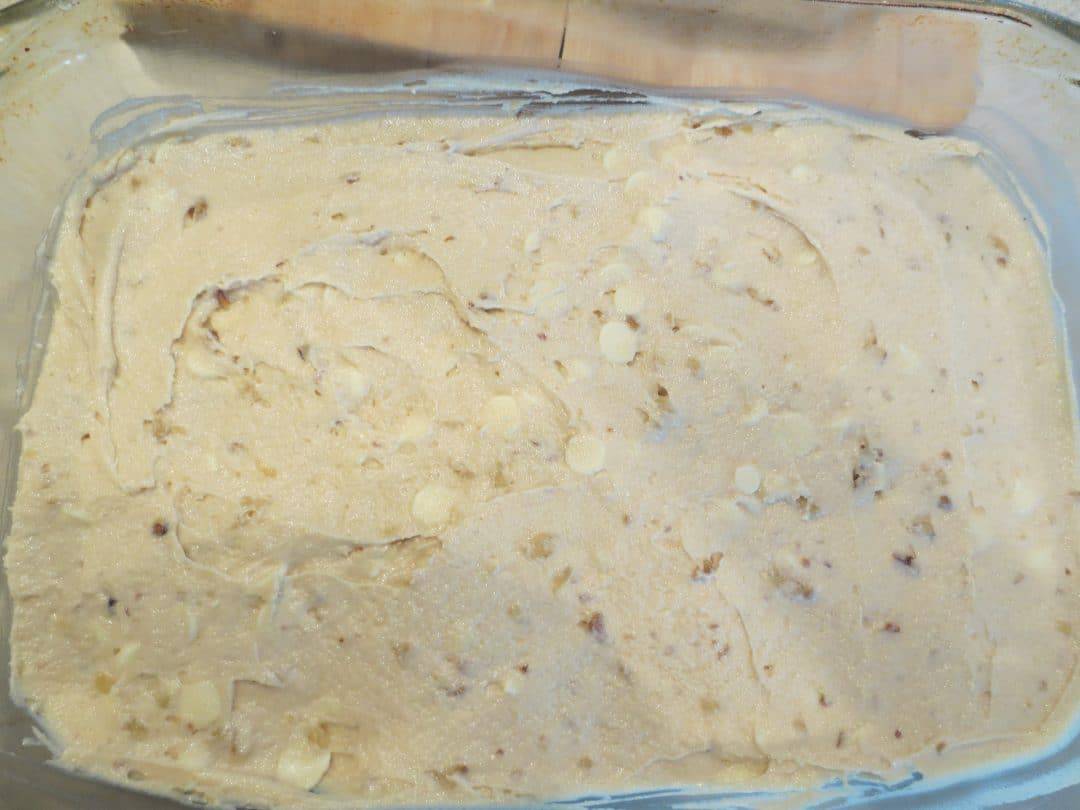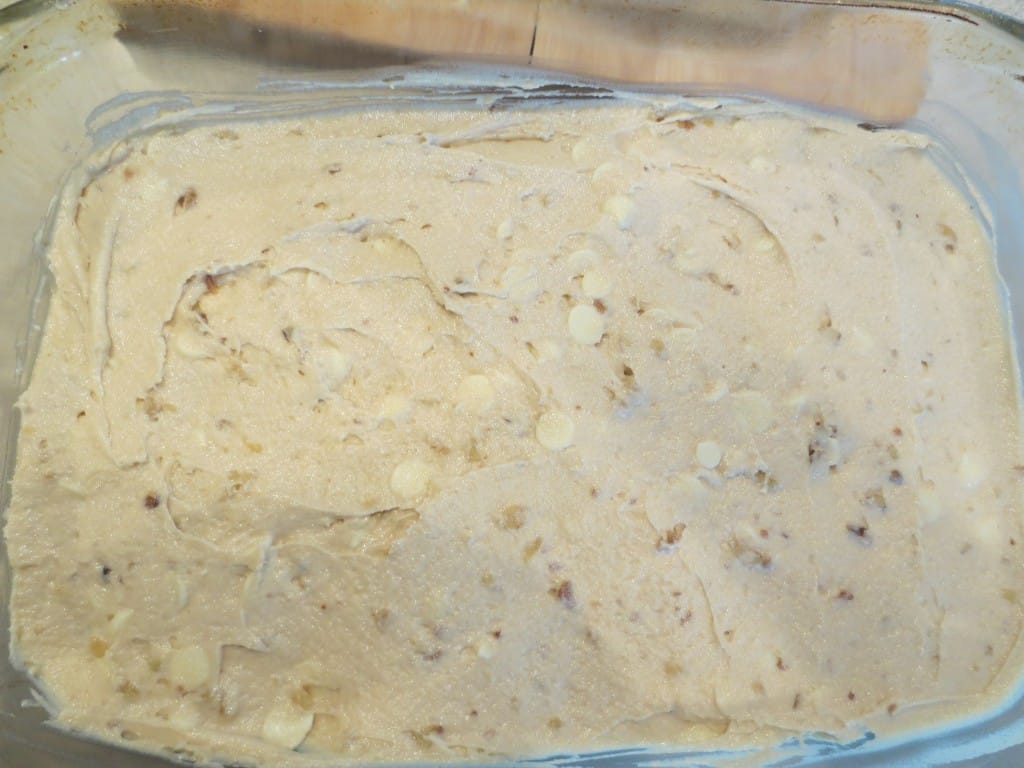 Slice cake into 8 equal slices when cool.
While cake bakes, combine all ingredients for the sauce in a medium bowl with an electric mixer.
To prepare dessert, heat a small skillet on your stove over high heat for about 5 minutes. A cast-iron skillet is best. (You can also serve the dessert on a plate, but you'll miss out on the show sizzle.) I kept things simple and used a dessert plate.
Arrange the cake in the center of the skillet or plate.
Heat up the sauce for 30 to 60 seconds in the microwave until hot.
Place a scoop of vanilla ice cream on the cake, then drizzle some of the sauce over the top, followed by a tablespoon of chopped walnuts. Serve immediately.
Have you got any comments, questions, or ideas for this White Chocolate and Walnut Blondie? Share them in the comments below!