This post may contain affiliate links. Please read my disclosure policy.
Vegan Yellow Cake Recipe - Today Simply LaKita celebrates her birthday by sharing a recipe and some life lessons that she has learned along the way.
Today, January 13th I am 38 or celebrating the 3rd anniversary of my 35th birthday depending on how you choose to look at it. I would like to think that I don't look my age and I certainly still feel like a young lady with a long bucket list, ambition, and tons of drive.
As I inch closer to the 40-year mark with each passing birthday, it seems as though the past 10 years have flown by and yet the days sometimes felt as though they went by so slowly that it was like watching paint dry. If I had to describe life in my 30s so far then I would tell you that it has been one huge blur of parenting, career and life. One certain way that I'm made keenly aware that my age is ever-increasing is by watching my child grow and transition from elementary school to middle school and then from middle school to high school. A few weeks ago I had to fill out a registration paper for my son to take the SAT and I was thinking…Holy Cow!! In 2 years he will be considered an adult, in college, and my words will change from "do it because I said so"….to "my suggestion would be"…and although I am helping him (and I) make the necessary preparations to set him up for success in the 'grown folks' world…I would be misleading you if I didn't say that I'm a bit bummed that time is winding down so quickly on this.
My mother always referred to her life in her 30s as a time in which she fixed all of the mistakes that she made in her 20s and positioned herself for success in her 40s. She also shared that she thought the 30s were the best decade of her life until she reached her 40s and 50s. I can certainly agree with her on spending your 30s repairing the damage and poor choices that you made in your 20s and I will just trust here on the latter since I'm not there yet. And since I have managed to survive my 30s thus far and be able to celebrate another birthday, then I feel it's only right for me to share 37 things that I learned so far in my 30s:
It is never too late to learn something new.
How other people feel about me is none of my business.
Failure isn't final.
Find time to read as many books as you can.
Eat cake for dinner.
Take time to do something special for yourself often.
Live in the moment; put your phone down and enjoy the moment as it happens.
If I accidentally leave my cell phone at home…I will survive.
Daily SPF is essential and I should have adopted this habit in my 20s.
Don't put off tomorrow what can be done today, you may be too busy tomorrow to finish it and will have to put it off another day.
Be honest about the things that you are not good at and know that it is okay to ask for help in those areas.
Laugh often.
Make a plan, but be open to amending it.
Some relationships just end and you have to be okay with that.
Drinking water is important....even if you don't like it.
Take care of your body.
You don't have to have wash-board abs, but moving your body is important.
Nothing is perfect…perfections don't exist.
Use vacation time as recharge time.
If you want to do something…just do it!
Forgive people when they don't meet your level of expectation.
It is okay to cry!
Never quit!
Find beauty in everyday things.
Buy the flowers, wear lingerie, and go on the date.
Stay connected to people you value.
Treat important relationships with high priority.
Re-invent yourself again, again, and again.
Don't let setbacks convince you that you're out for the count.
Write down your goals.
Follow your passion.
Feel the fear and do it anyway…with small success, the fear will pass and it's all in your head anyway.
Invest in yourself.
Build a great support system.
Pay off your debts….even if little by little.
Don't ever dismiss small beginnings.
Treat others the way you want to be treated.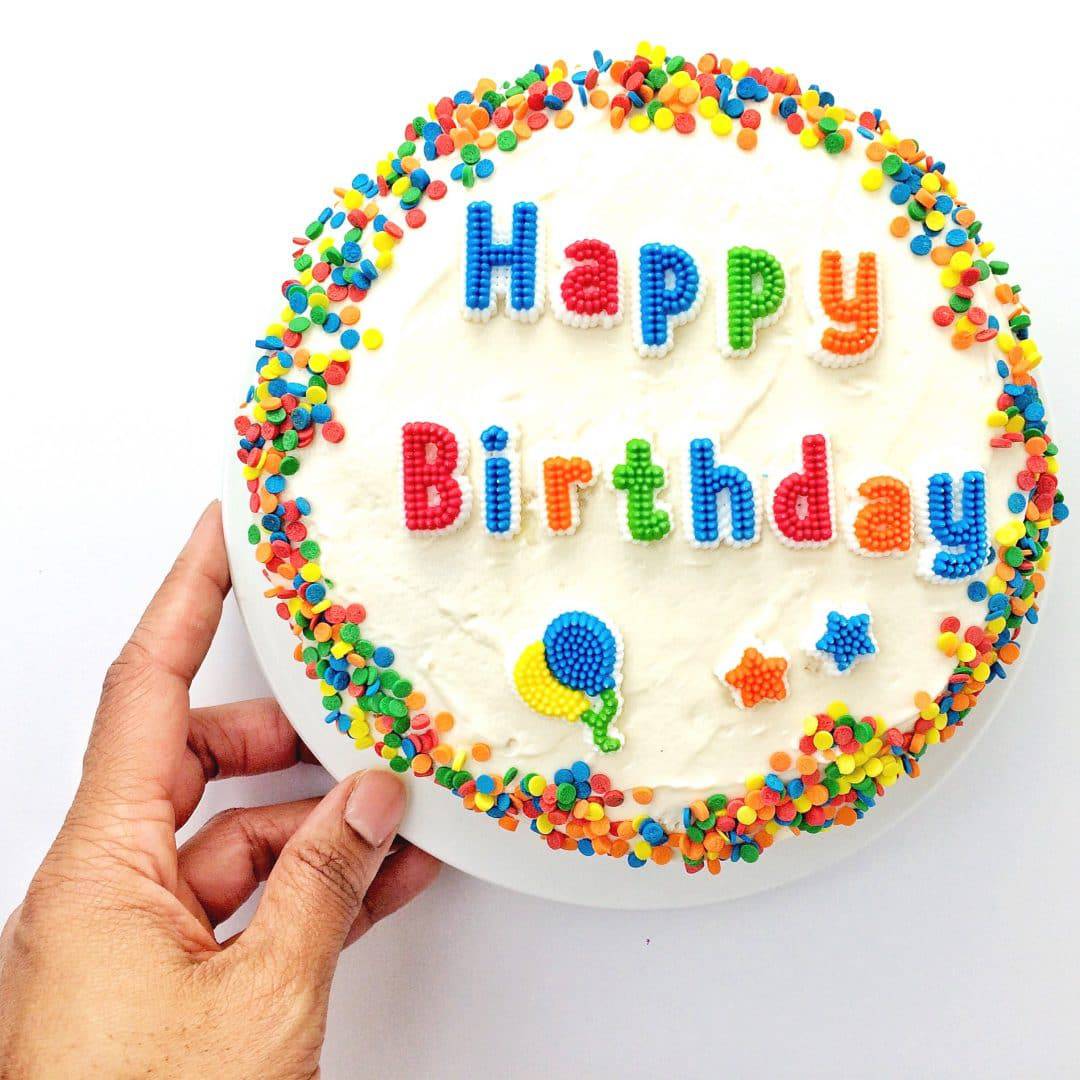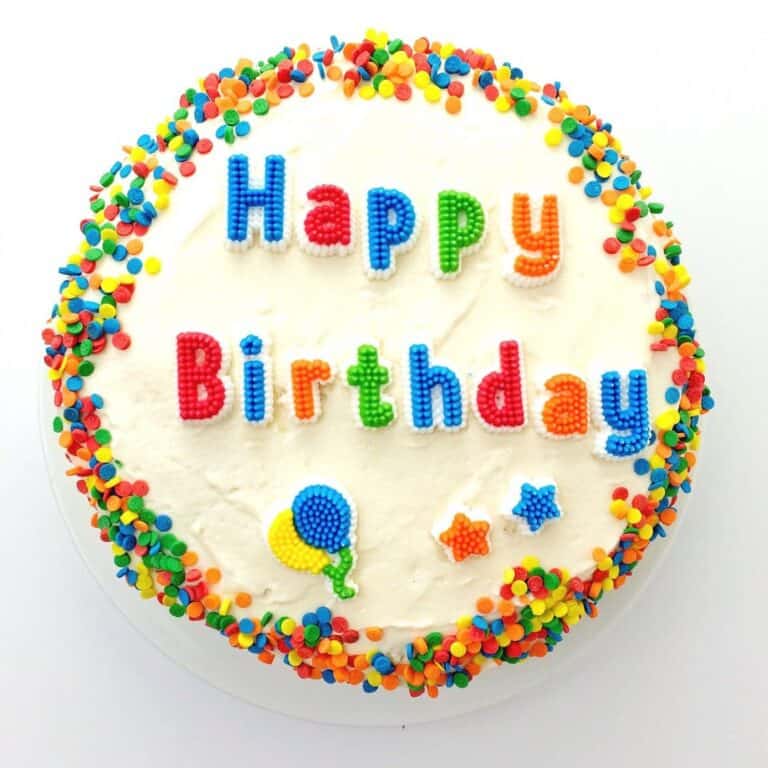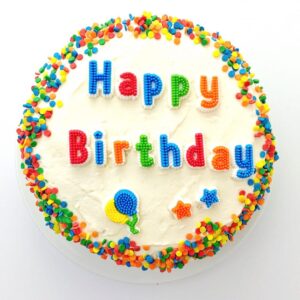 Vegan Yellow Cake Recipe
Vegan Yellow Cake Recipe - Today Simply LaKita celebrates her birthday by sharing a recipe and some life lessons that she has learned along the way.
Ingredients
1 ½

cups

almond milk

2

teaspoons

apple cider vinegar

1

cup

plus 2 tablespoons coconut sugar

⅓

cup

plus 2 tablespoons canola oil

1

tablespoon

vanilla extract

2

cups

all-purpose flour

3

tablespoons

cornstarch

¾

teaspoon

baking soda

1

teaspoon

baking powder

¾

teaspoon

sea salt

½

cup

vegan butter (Earth Balance), cold

1

cup

powdered sugar

½

teaspoon

vanilla extract
Instructions
Preheat the oven to 350 degrees F. Grease or line 2 6-inch cake pans with parchment paper.

In a large bowl, whisk together the milk and vinegar and let it stand for about 5 minutes to make 'buttermilk'.

Add the sugar, oil, and vanilla extract, and whisk together until the mixture becomes frothy. Sift together the flour, cornstarch, baking soda, baking powder, and salt.

Add the dry ingredients to the wet ingredients and whisk together until the flour mixture disappears.

Divide the batter evenly between the pans and bake for 25 to 30 minutes, or until a toothpick inserted into the center of the cake comes out clean.

Cool the pans on wire racks for about 15 minutes. Then turn the cakes out of the pans onto the wire racks and cool completely before frosting.

Mix in the vanilla and powdered sugar a little at a time until it all comes together and looks like frosting.

Using and electric hand mixer, mix the butter until it softens and becomes light and fluffy; about a minute.

To assemble the birthday cake: Place one layer of the cake on a plate and spread about ½ cup of frosting on top evenly over the first layer.

Place the second layer on top of the first and do the same with the frosting and put a large dollop of frosting on the top of the cake.

Work your way around the sides until the entire cake is covered with an even layer of frosting and top with sprinkles.
Nutrition
Calories:
439
kcal
Carbohydrates:
60
g
Protein:
3
g
Fat:
21
g
Saturated Fat:
3
g
Sodium:
509
mg
Potassium:
84
mg
Fiber:
1
g
Sugar:
28
g
Calcium:
83
mg
Iron:
1
mg
*All nutritional information is based on third party calculations and is only an estimate. Each recipe and nutritional value will vary depending on the brands you use, measuring methods and portion sizes per household.
Tried this recipe?
Mention @SimplyLaKita or tag #SimplyLakita
Have any comments, questions, or other delicious ideas for this birthday vegan yellow cake recipe? Please share them in the comments below!