Trail Mix Bark – Made in 5 minutes, uses simple ingredients and is perfect for when you need an energy boost. Includes coconut oil, nuts/seeds, and dried fruit.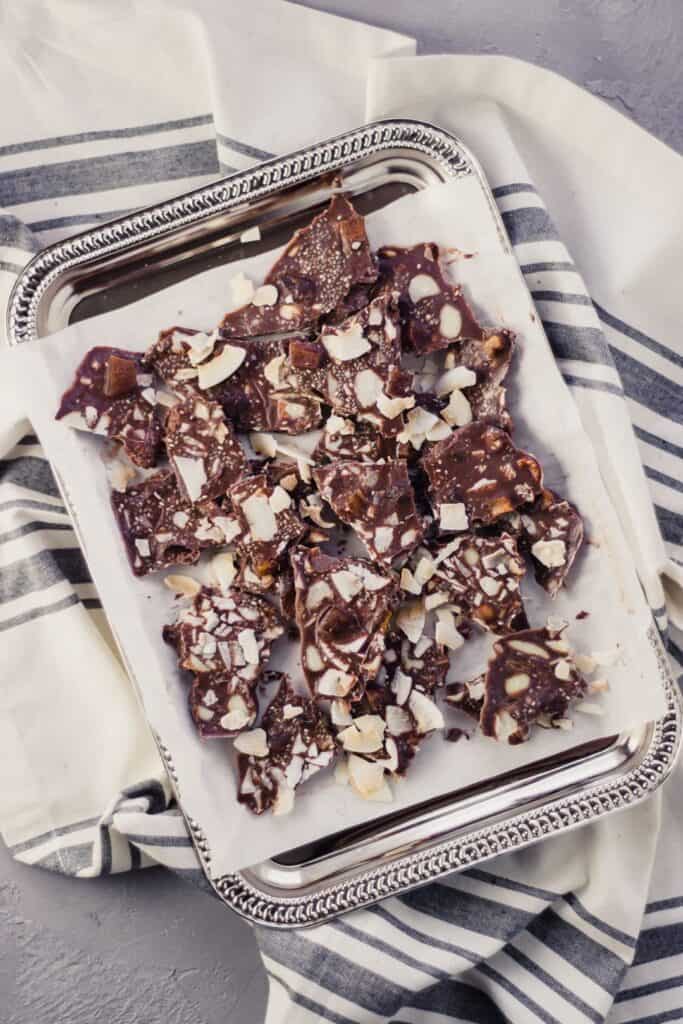 I love a good snack!
Especially in the afternoon when I can feel a bit tired. It is also usually the time when I desperately need a snack to finish out the workday and when my sweet tooth tends to hit me the hardest. I do try to make my snacks as healthy as possible. So when I stumbled upon Stephanie Springs's recipe for Trail Mix Bark, you know I had to try it. If you want to check out her recipe, then I will link it HERE.
This recipe is the perfect snack because it requires few ingredients and absolutely no baking. Actually, the only cooking that is involved is melting some coconut oil in the microwave. Talk about #winning. It's also a great way to combine coconut oil (a healthy fat), chocolate, nuts, seeds, and dried fruit. This recipe also can be customized to add any of your favorite toppings.
When I think about bark, the super sweet version is usually what comes to mind. Now don't get me wrong because I do enjoy the dessert type bark on occasion as well. However, I do love that this recipe doesn't require much sugar and is again a great source of healthy fat. It also has the addition of chia seeds to give an extra boost of fiber to make you feel fuller longer. This will definitely be on my regular snack rotation.
Speaking of snacks…
Last year I made Stephanie's recipe for Homemade Lemon Larabars. They were just as delicious and she is definitely becoming my snack inspiration. Be sure to check out her blog at www.stephanie-spring.com and her version of my Chocolate Banana Mocha Smoothie.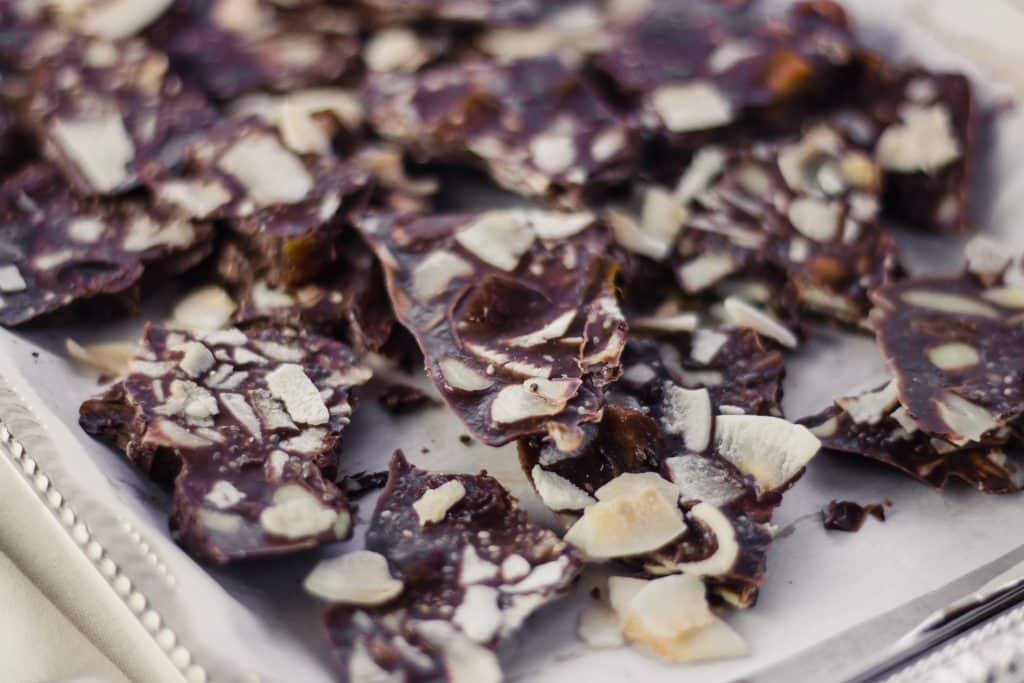 Ingredients
6 Tablespoons Coconut Oil

6 teaspoon cacao powder

Find the rest of the ingredients at: http://stephanie-spring.com/trail-mix-bark/
Instructions
1
Line an 8 x 8 pan with parchment paper. Set aside.
2
In a microwaveable dish, melt the coconut oil.
3
Find the rest of the instructions at: http://stephanie-spring.com/trail-mix-bark/
Notes
*I substituted sliced almonds instead of whole almonds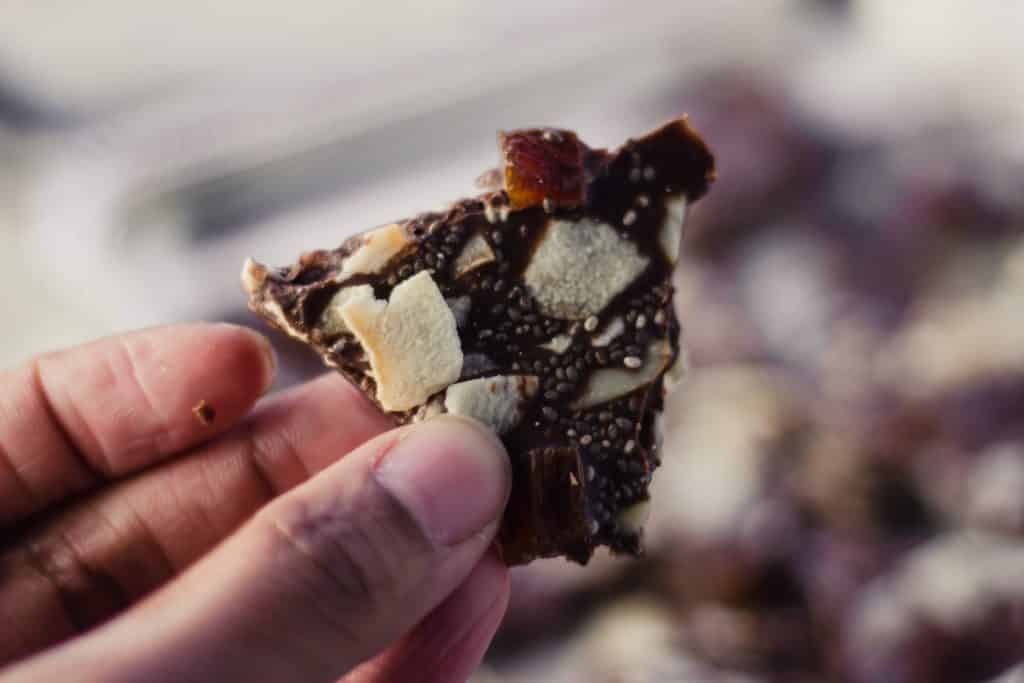 Got any comments, questions, or other ideas for this Trail Mix Bark? Share them in the comments below!