A crispy Sesame Shrimp recipe that combines sesame seeds and panko breadcrumbs for the perfect coating of crunchiness, flavorful shrimp, and easy meal.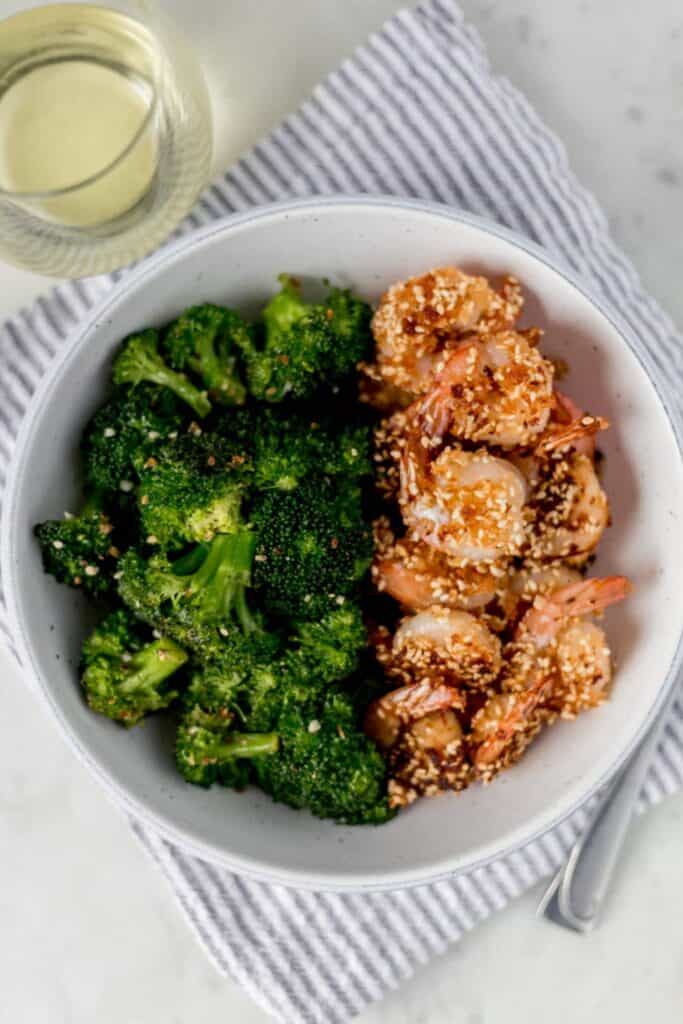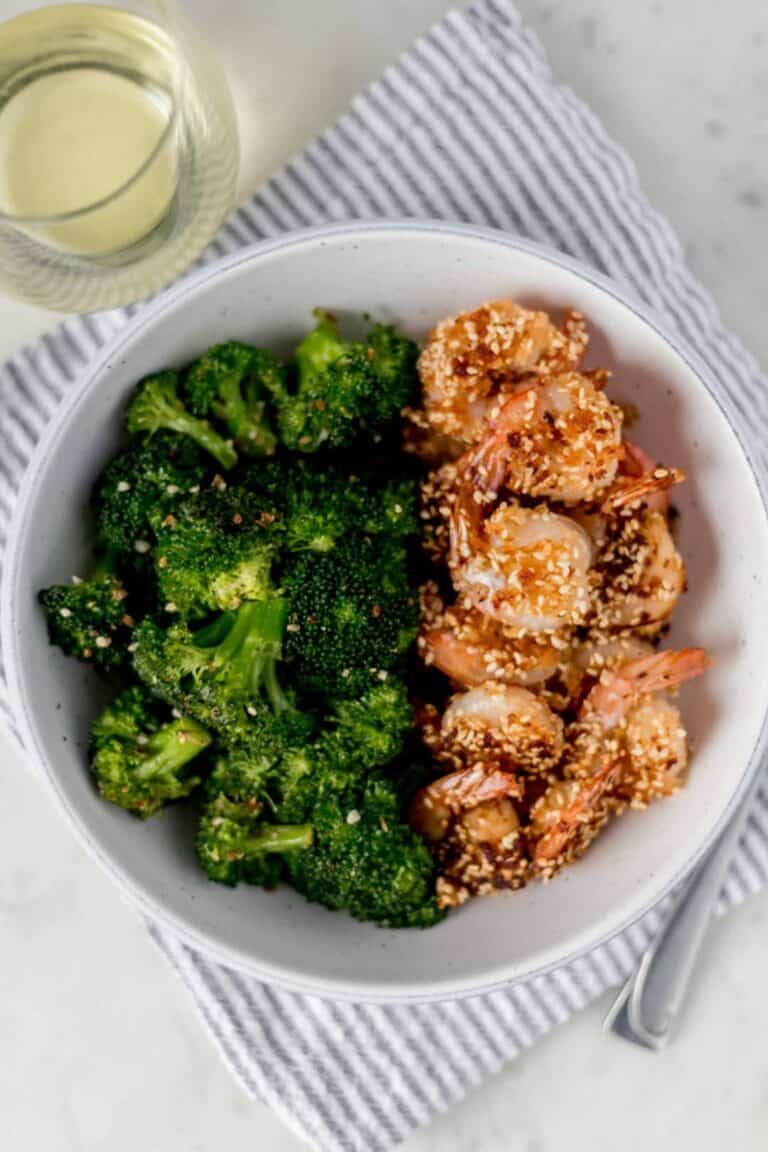 At the end of 2018, I shared a poll on Instagram and an overwhelming majority said they wanted to see more simple dinner recipes on the blog. So I have been making more of an effort to share those and today will be no different.
One ingredient that I always make sure to keep on hand in my freezer is shrimp. It can be used in so many ways and can be prepared in minutes. Shrimp is also perfect for those times when you have forgotten to thaw out a protein for dinner. It can literally go from completely frozen to ready to cook in minutes simply by running under cool water for a few minutes.
Want a good shrimp recipe?
If you need a quick meal, then shrimp can help make that happen. Previously on the blog, I shared a recipe for Garlic Butter Shrimp and Buffalo Shrimp. Both of these dishes can be made in minutes and is filling enough to satisfy any hungry belly. Today I will share a hot, crispy, and flavor dish of Sesame Shrimp.
This dish is the perfect one skillet meal because it pairs well with a heap of steamed fresh broccoli which can be sauteed in the same pan after the sesame shrimp have been prepared. The recipe begins by placing the shrimp in a sweet and spicy egg white mixture, followed by dredging in a panko breadcrumb and toasted sesame seed mixture until lightly coated. Next fry the prepared shrimp in batches until golden, crunchy, and delicious. The perfect quick meal.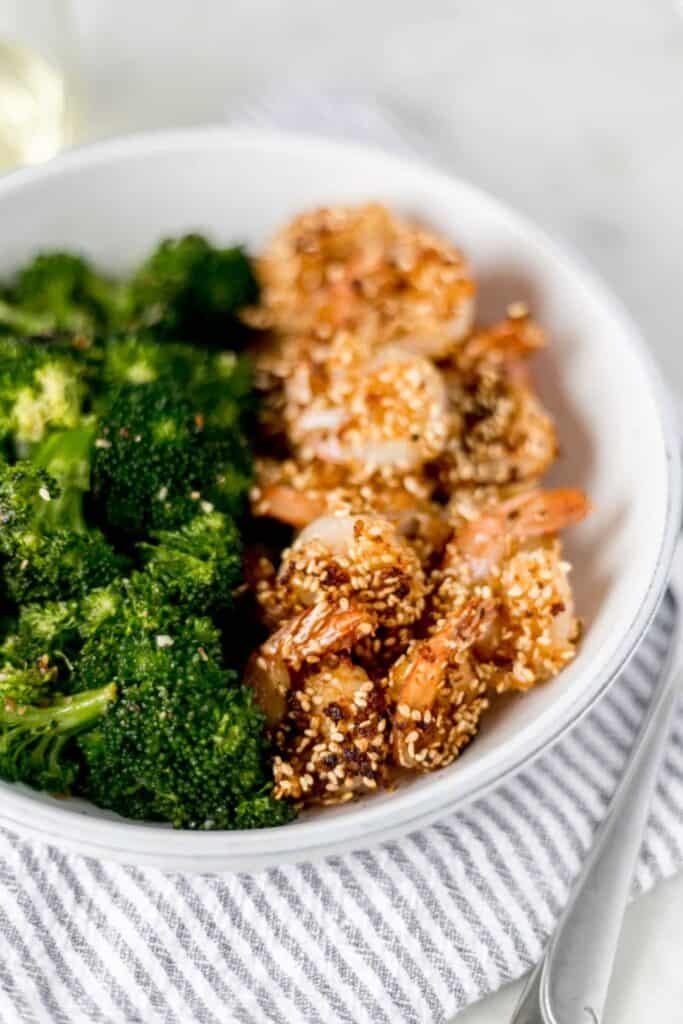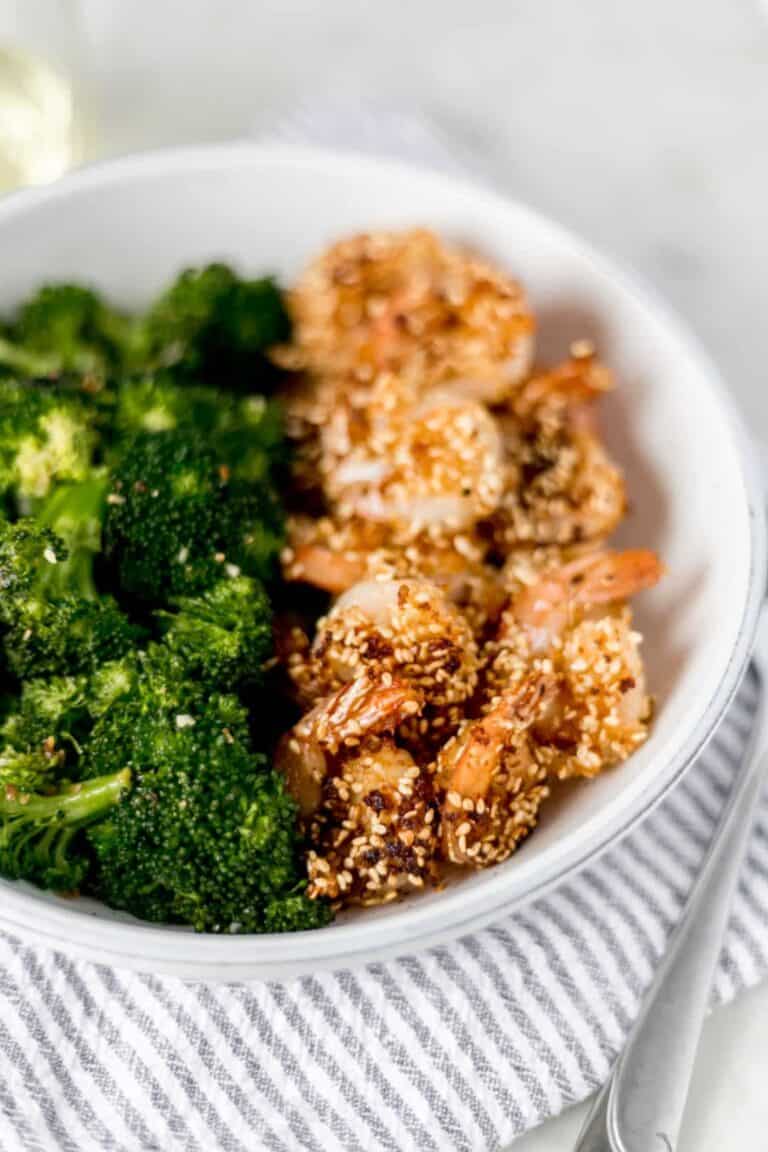 Ingredients
1 1/2 tablespoon brown sugar

1 tablespoon sriracha sauce

2 large egg whites

1/2 cup panko breadcrumbs

1/4 cup toasted sesame seeds

1/4 teaspoon salt

1/4 teaspoon black pepper

1 1/2 lb. large shrimp, peeled and deveined

1 tablespoon canola oil

1 tablespoon toasted sesame oil
Instructions
1
In a small shallow dish, whisk together the brown sugar, sriracha sauce, and egg whites.
2
In a separate small shallow dish, combine the panko breadcrumbs, sesame seeds, salt, and pepper.
3
Working in batches, add the shrimp to the egg white mixture, followed by the panko mixture.
4
In a large skillet on medium-high heat, add the canola oil and sesame oil. Heat thoroughly.
5
Add half of the prepared shrimp and cook until golden brown, 2 to 3 minutes per side.
6
Remove from pan and repeat the process with the rest of the dredged shrimp.
7
Serve immediately with a side of broccoli for a complete meal.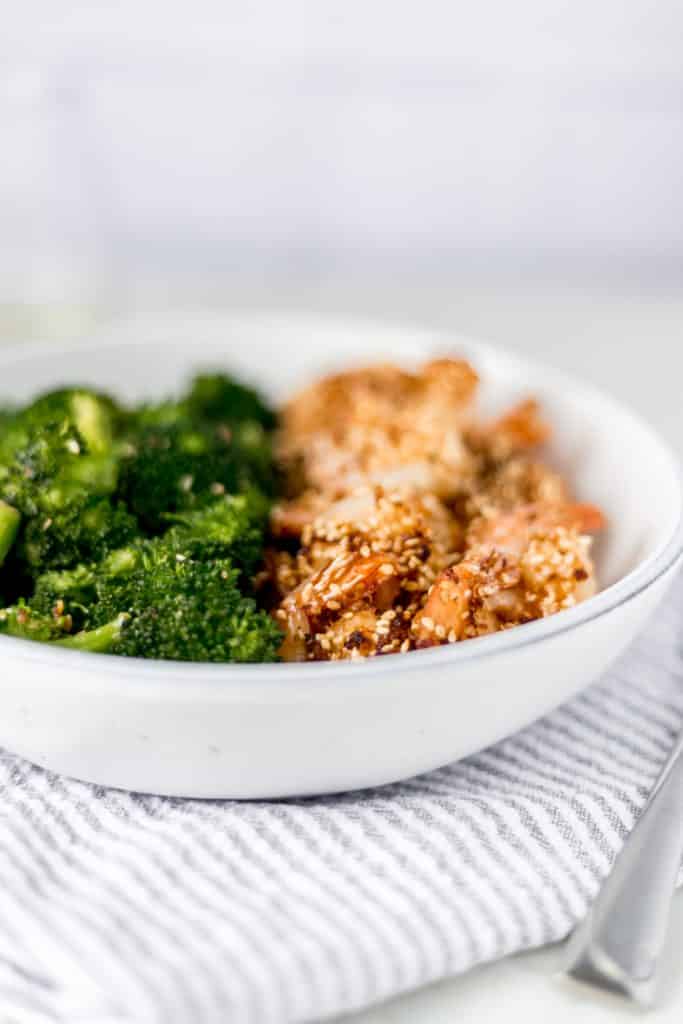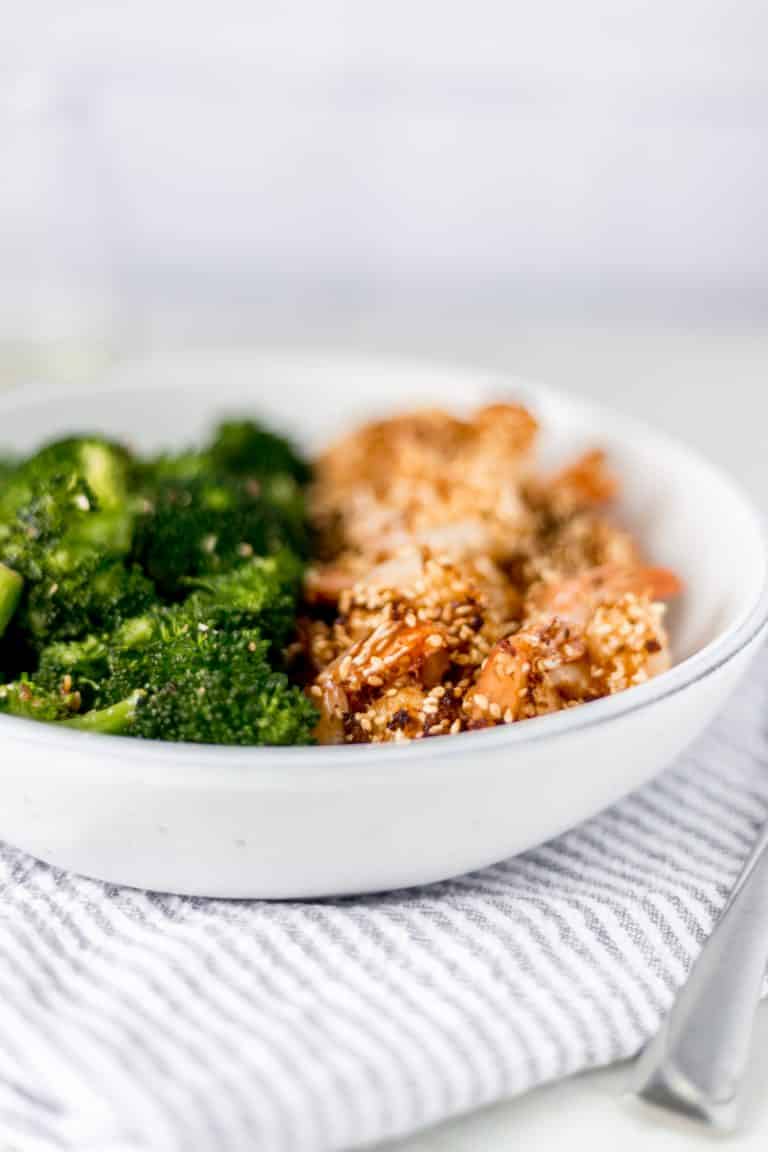 Do you have any tips, kitchen hacks, or ideas for this Sesame Shrimp? Please share them in the comments below!