This post may contain affiliate links. Please read my disclosure policy.
Happy Wednesday!
Here is a quick and easy recipe for French Bread Pizza!
This recipe is very kid-friendly and perfect for toddlers all the way up to teenagers, by having a toppings station and allowing them to personalize their own French Pizza.
Ingredients:
1 to 2 loaves of French Bread
8 Tablespoons butter, melted
4 cloves garlic, minced
1 Tablespoon extra virgin olive oil
2 Tablespoons parmesan cheese or any extra sharp white cheese, grated
Your favorite pizza toppings and sauce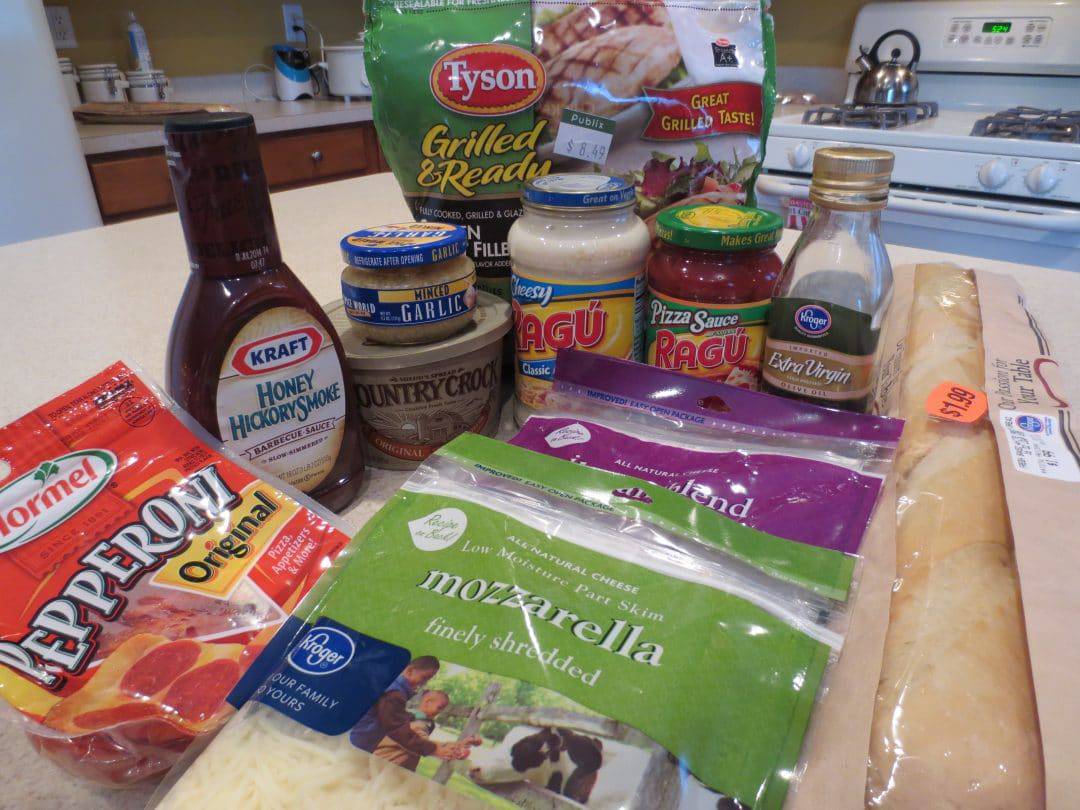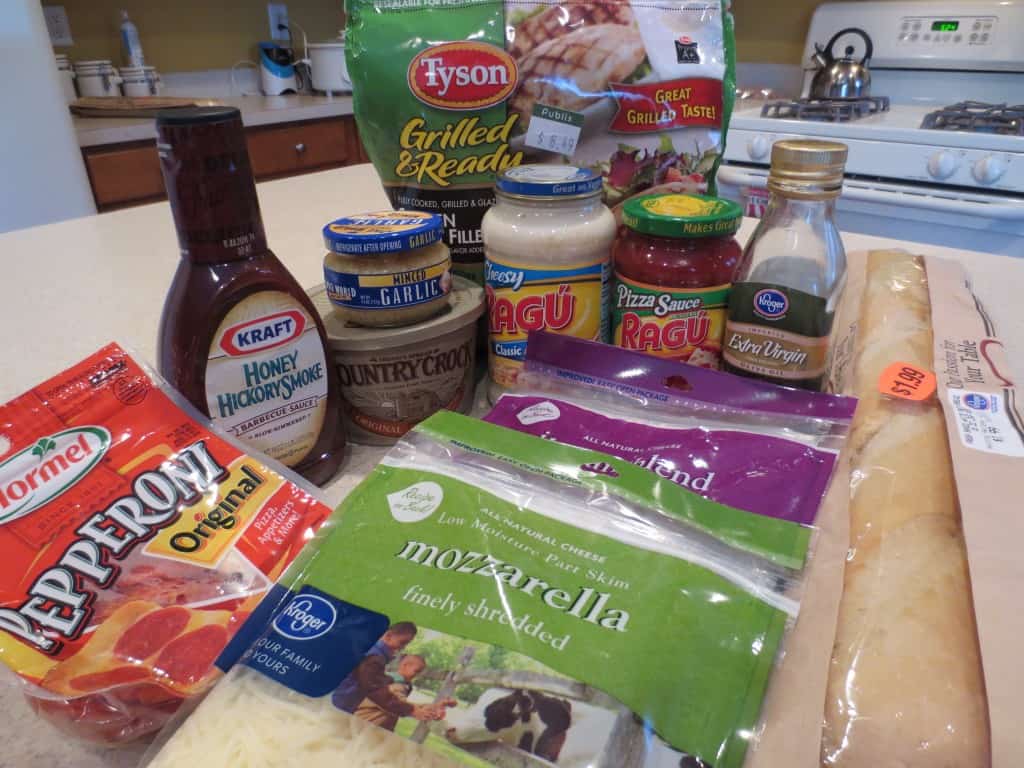 Instructions:
Preheat oven to 400 degrees F.
Slice the French Bread evenly right down the middle.
Flatten out each piece by pressing it firmly with your hands.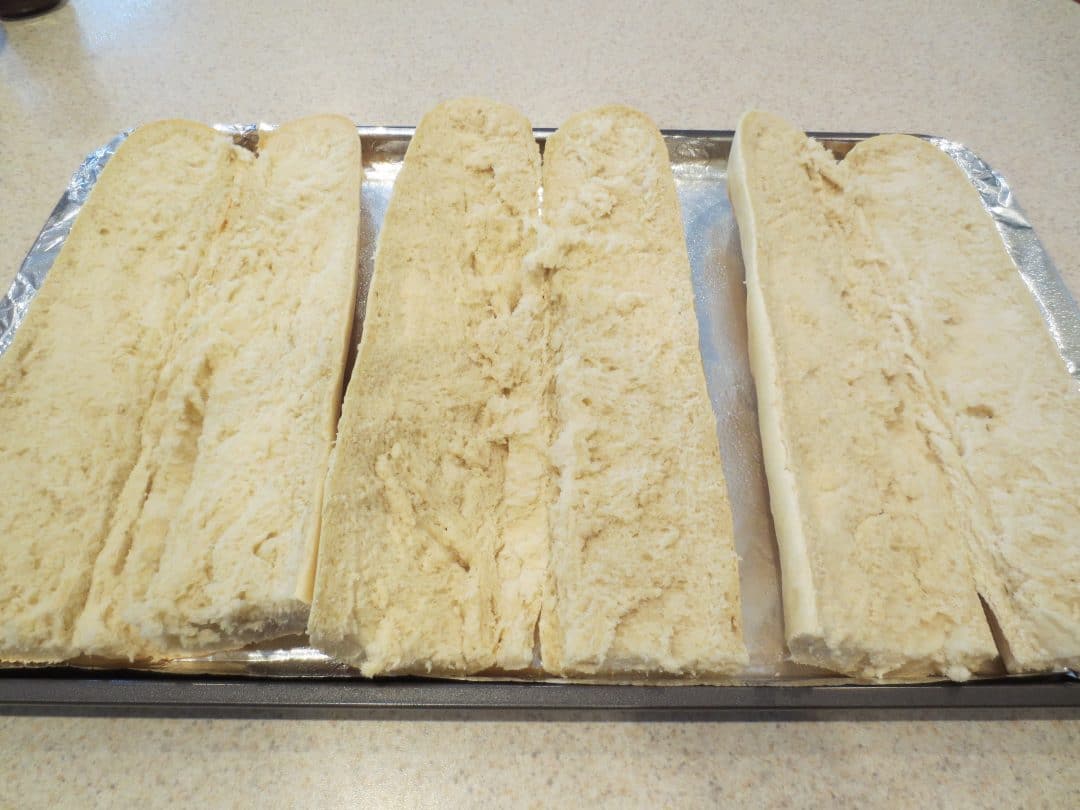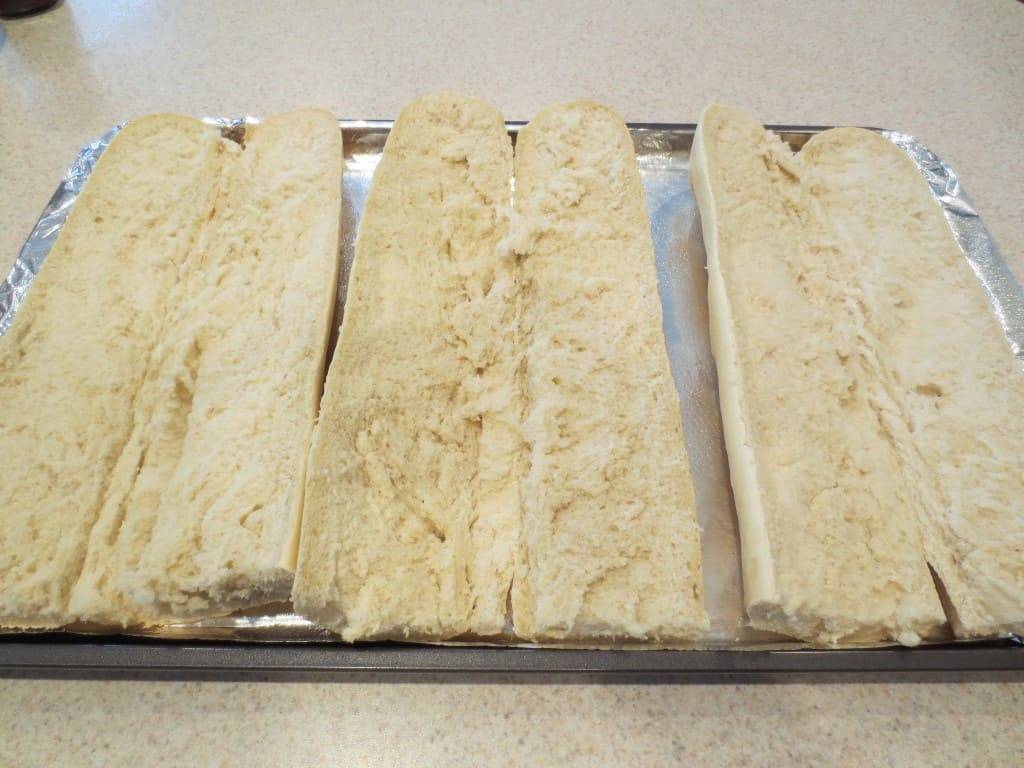 Mix together butter, garlic, olive oil and grated cheese in a bowl.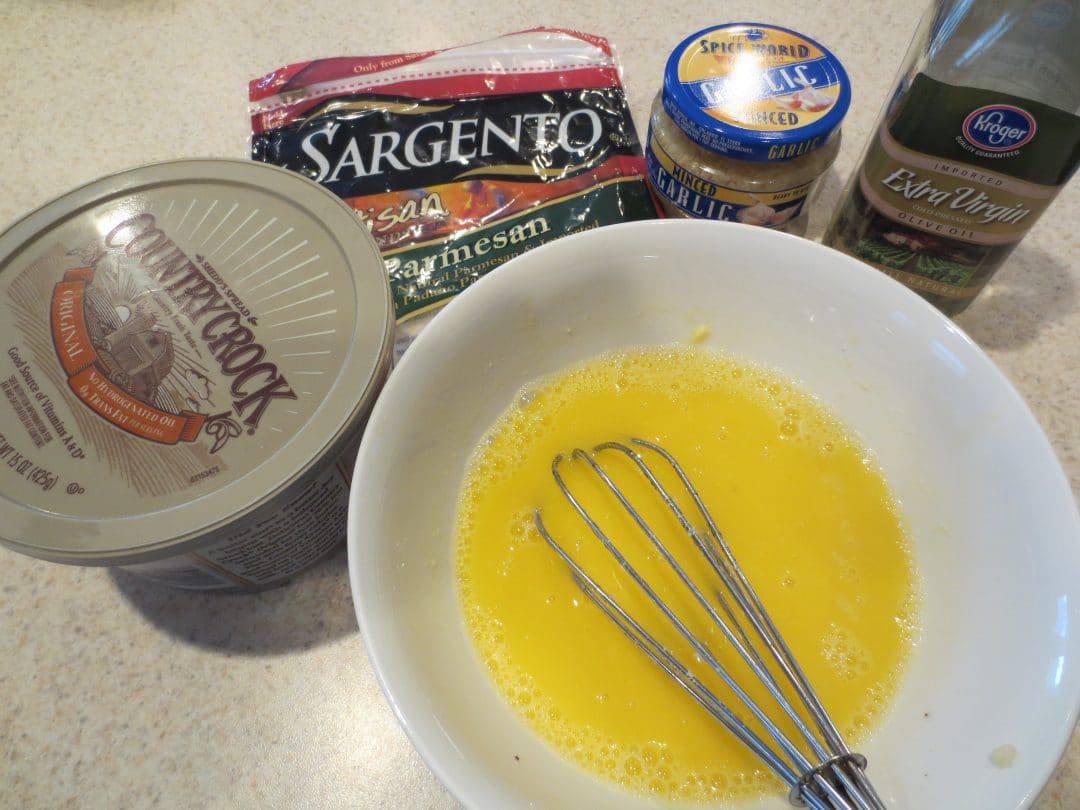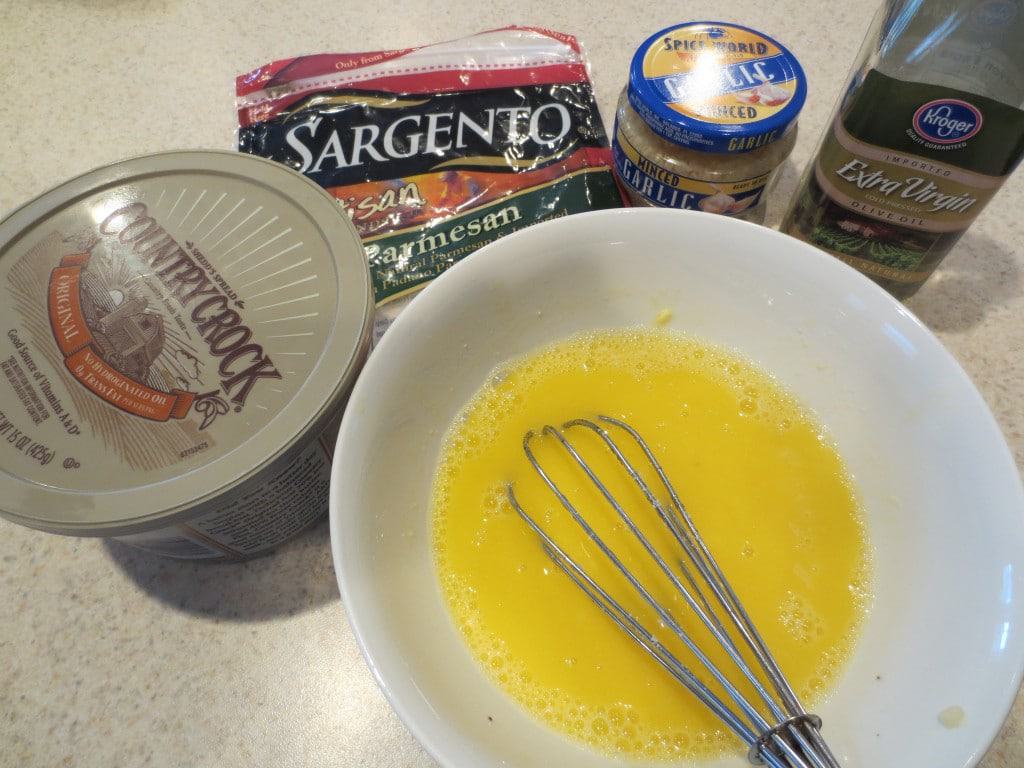 Spread mixture evenly on the loaves of bread.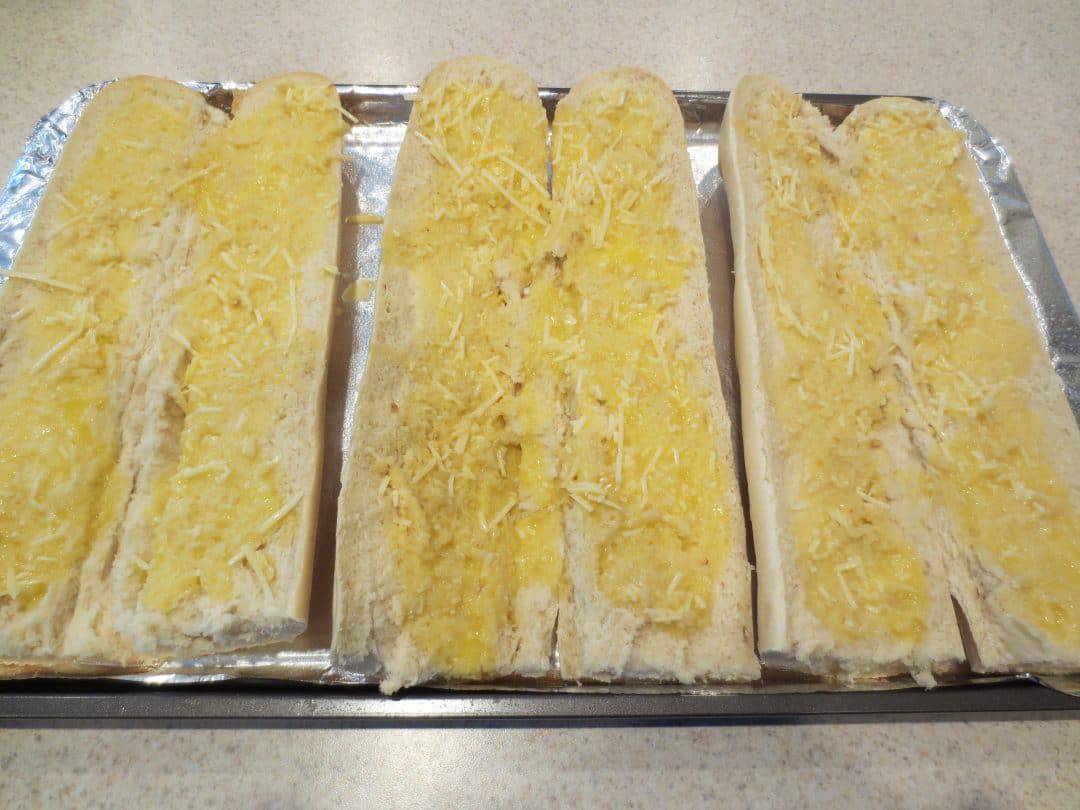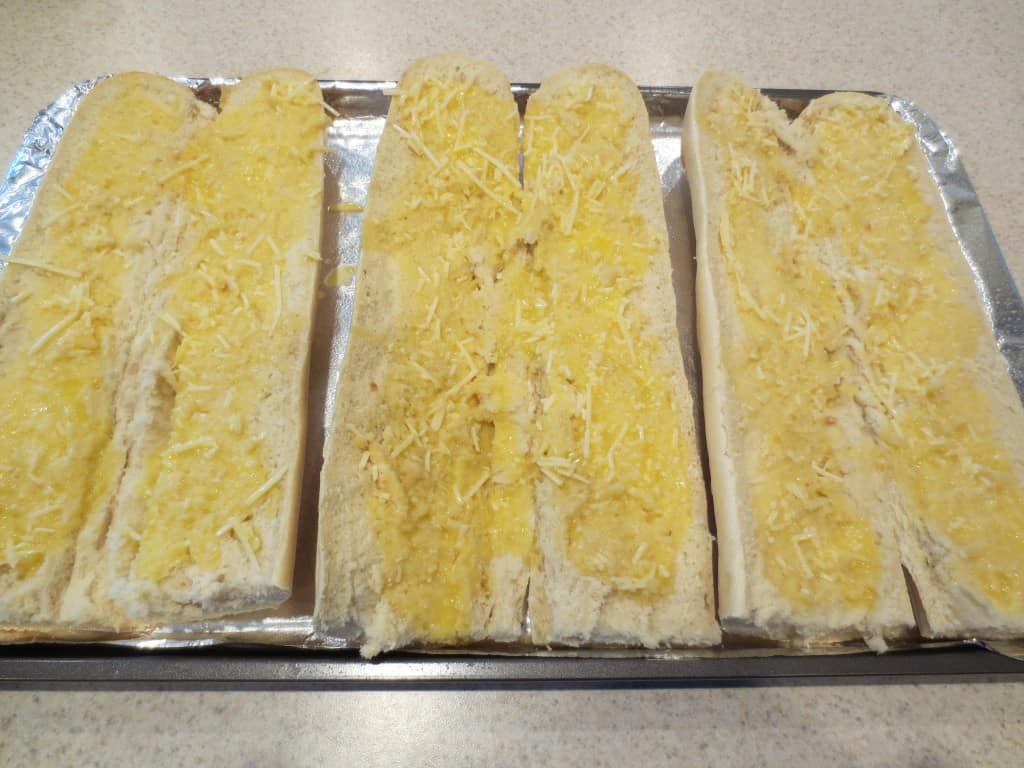 Place bread on a baking tray and bake for 10-12 minutes or until lightly toasted.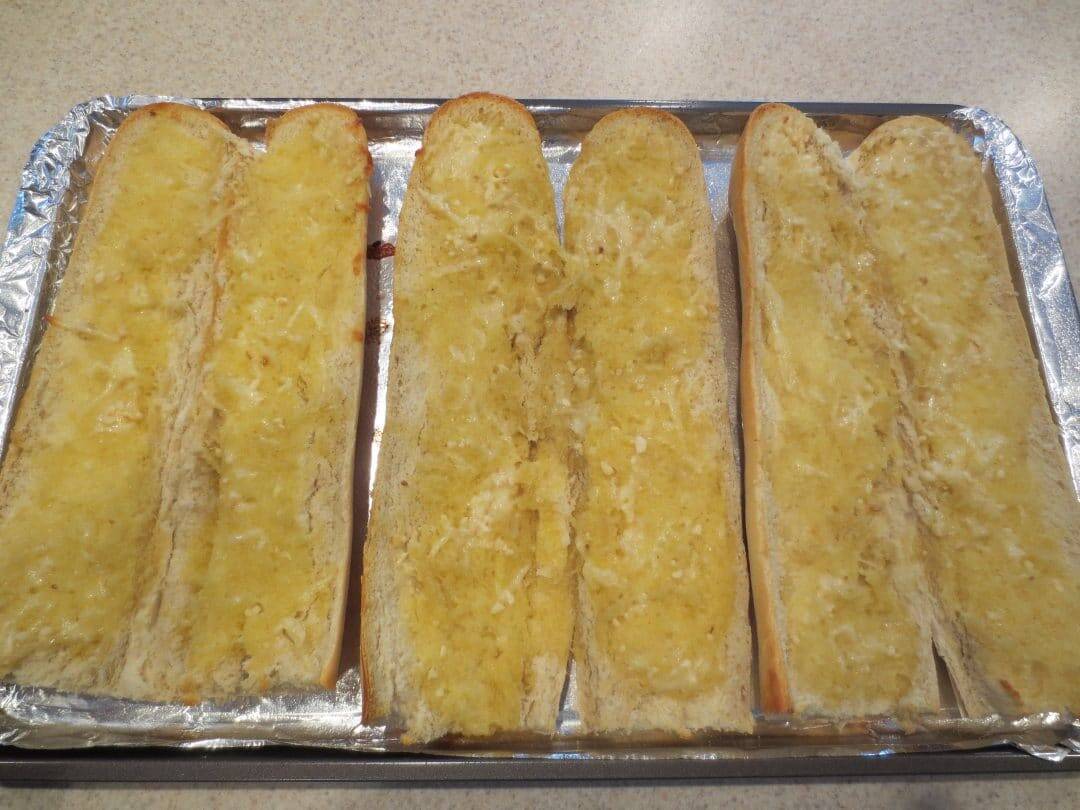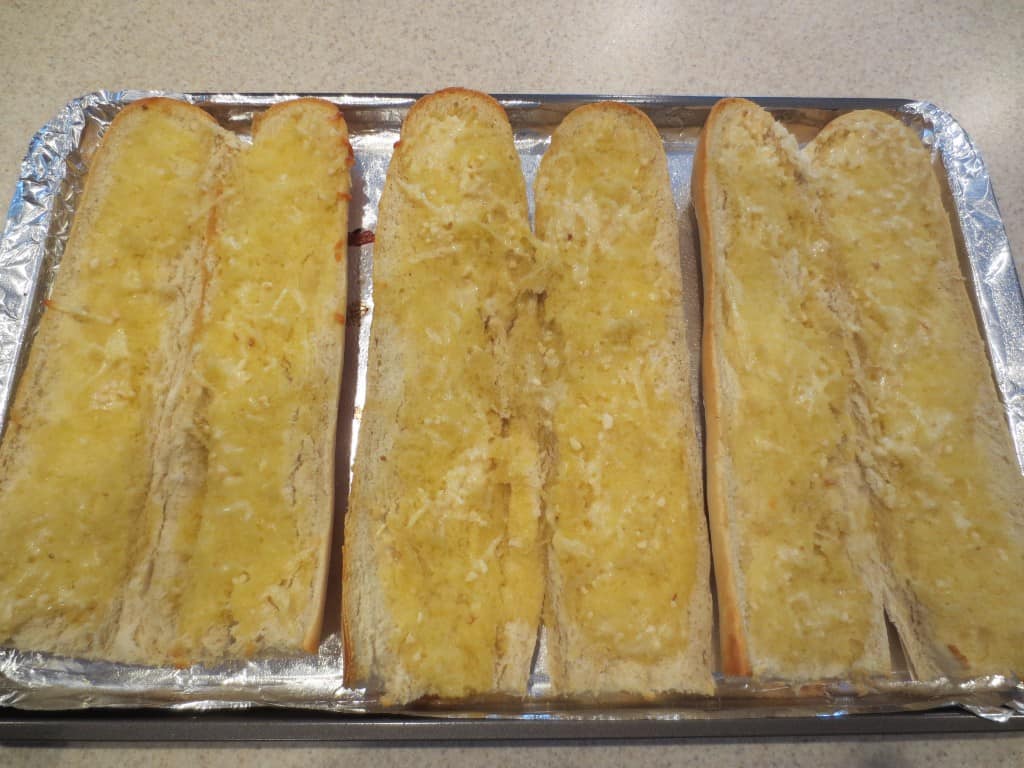 Spread desired sauce onto the French bread, top with cheese and toppings.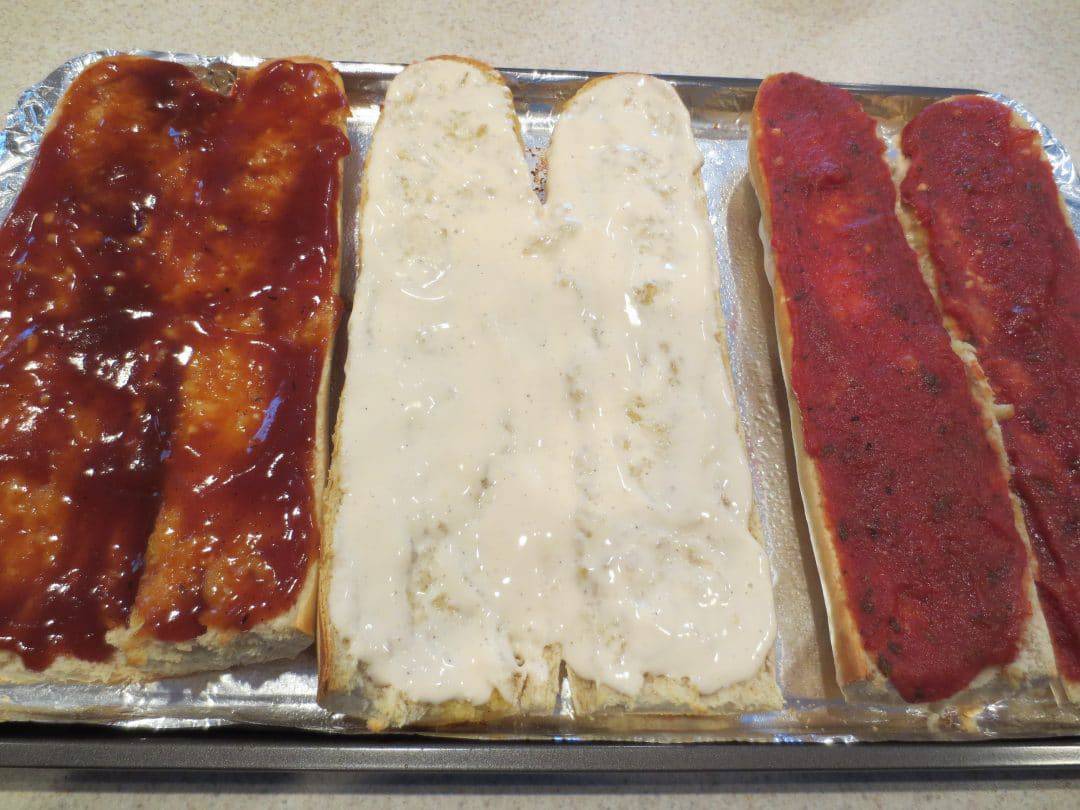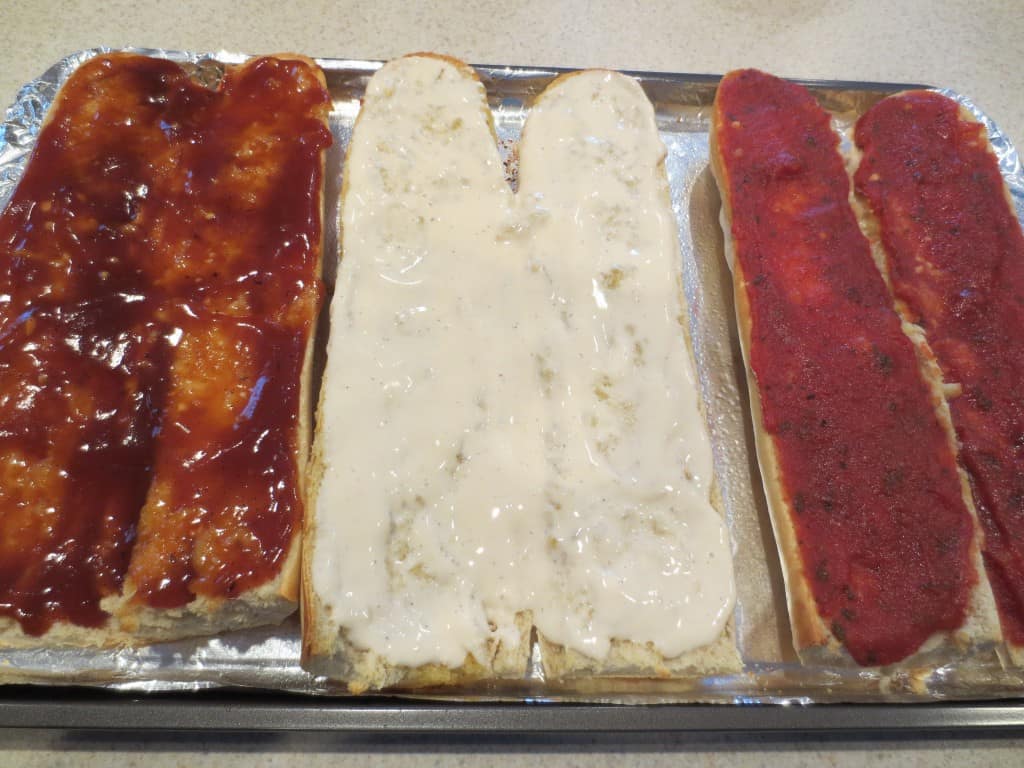 For Sauces I used Hickory BBQ sauce, Alfredo sauce, and regular Marinara (pizza) sauce.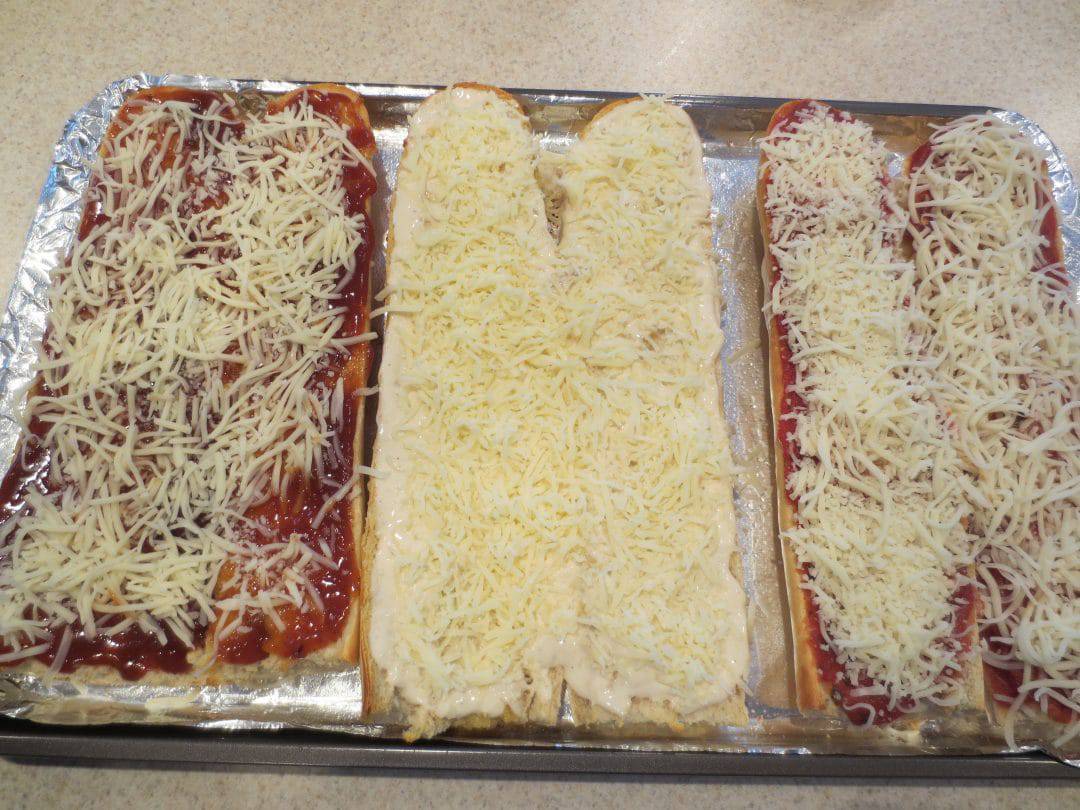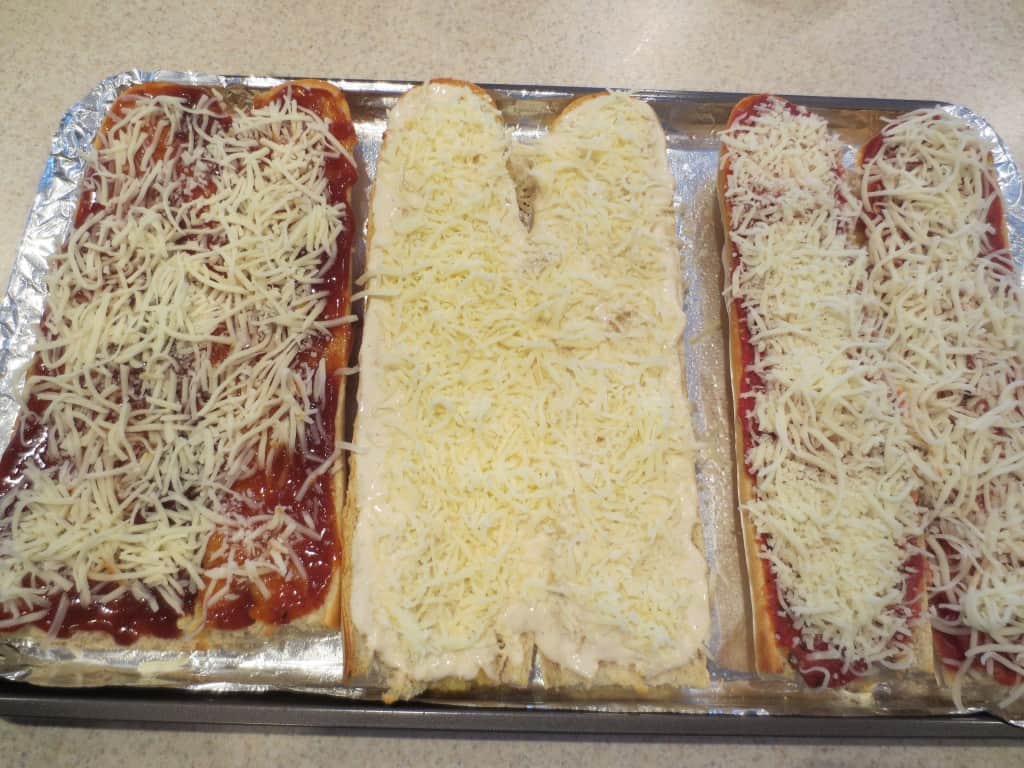 Topped sauce with shredded mozzarella cheese.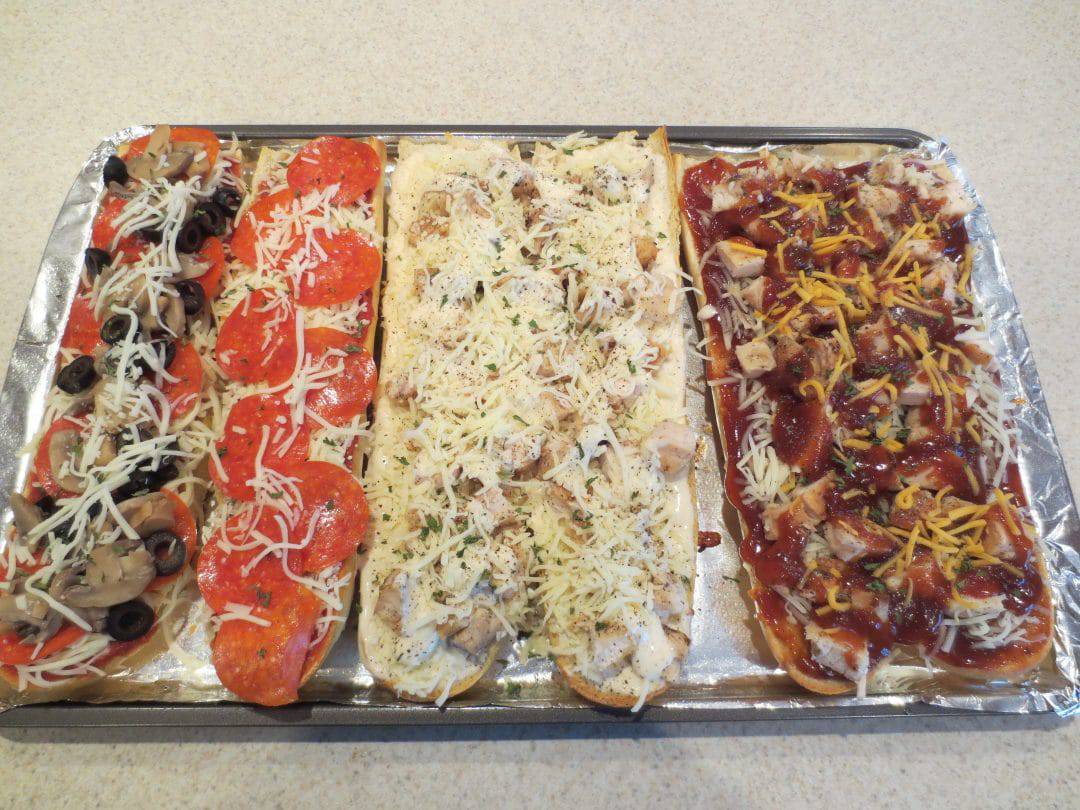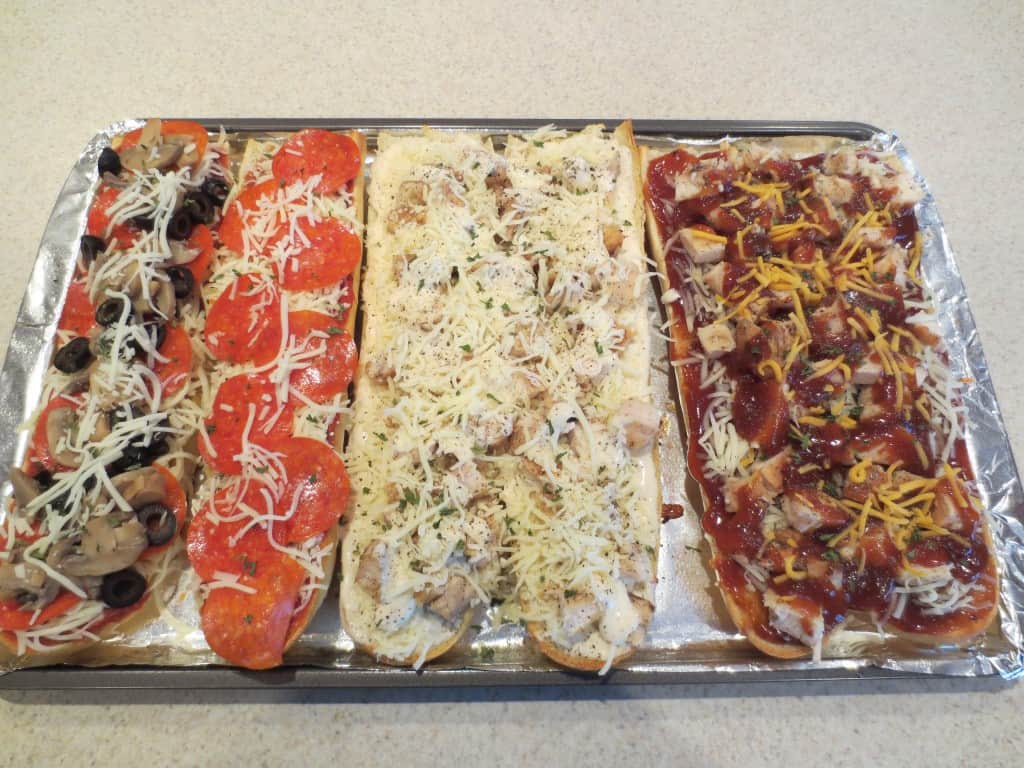 Toppings Include-Black Olives, Mushrooms, Grilled Chicken, Black Pepper, Parsley and Pepperoni.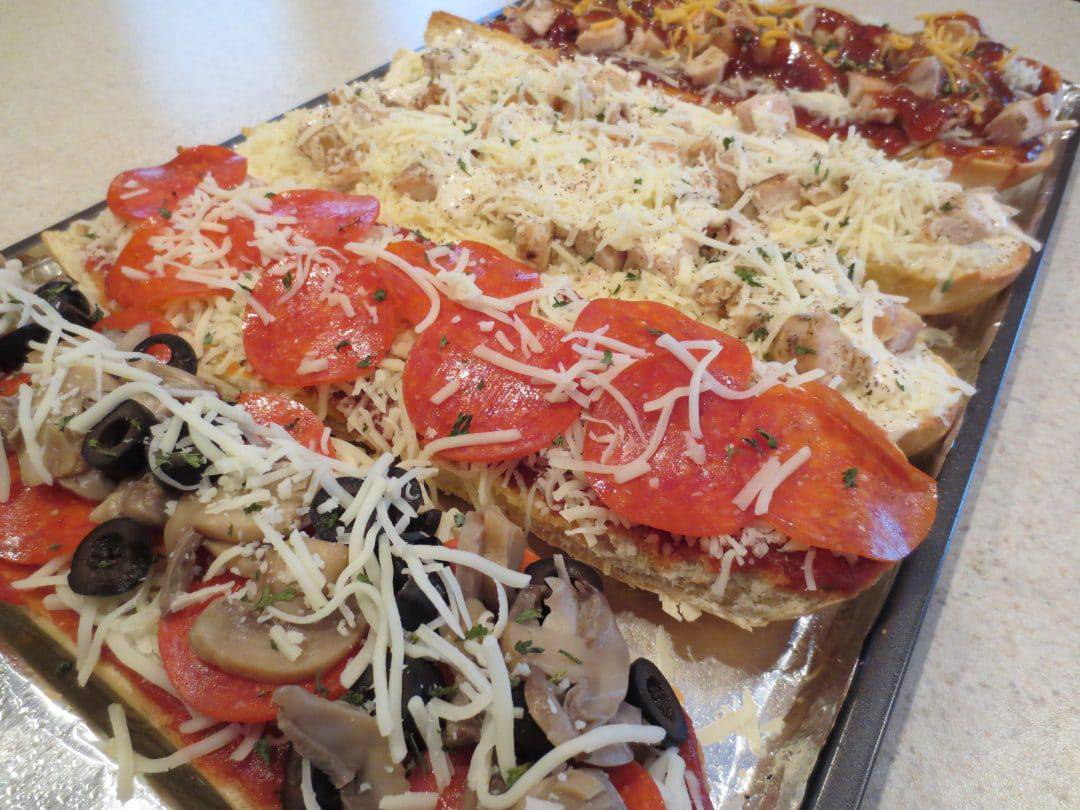 Bake for 7 minutes or until cheese is bubbly and melted.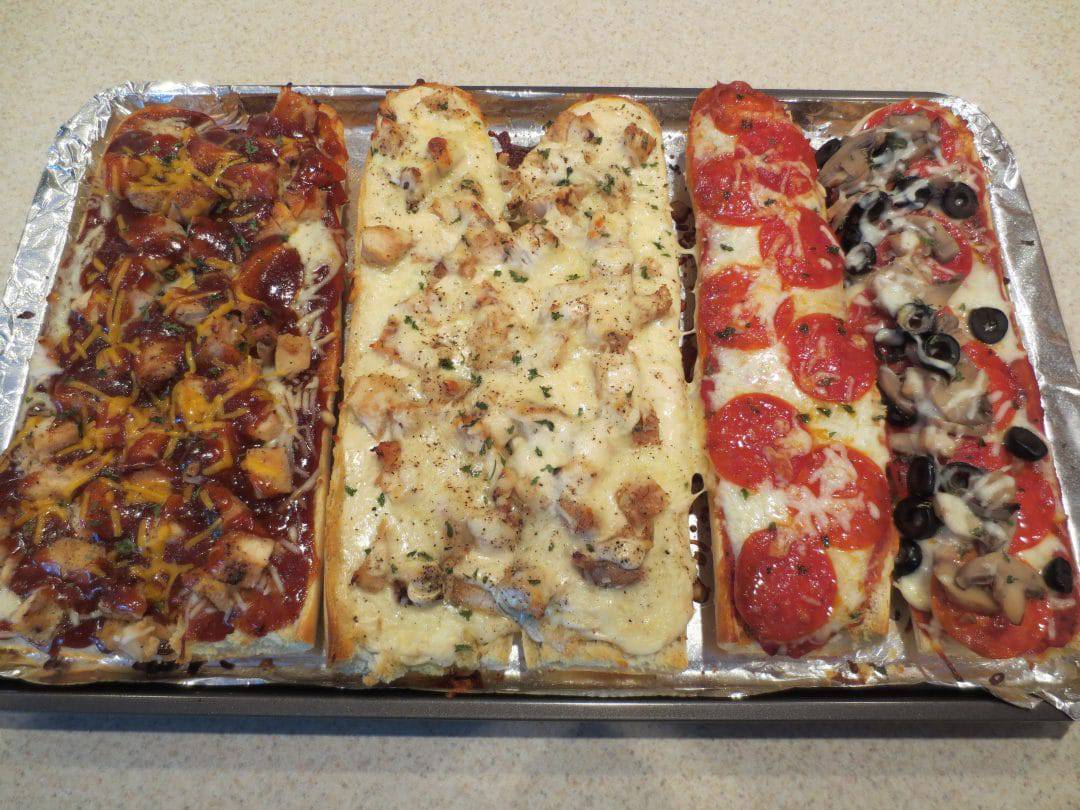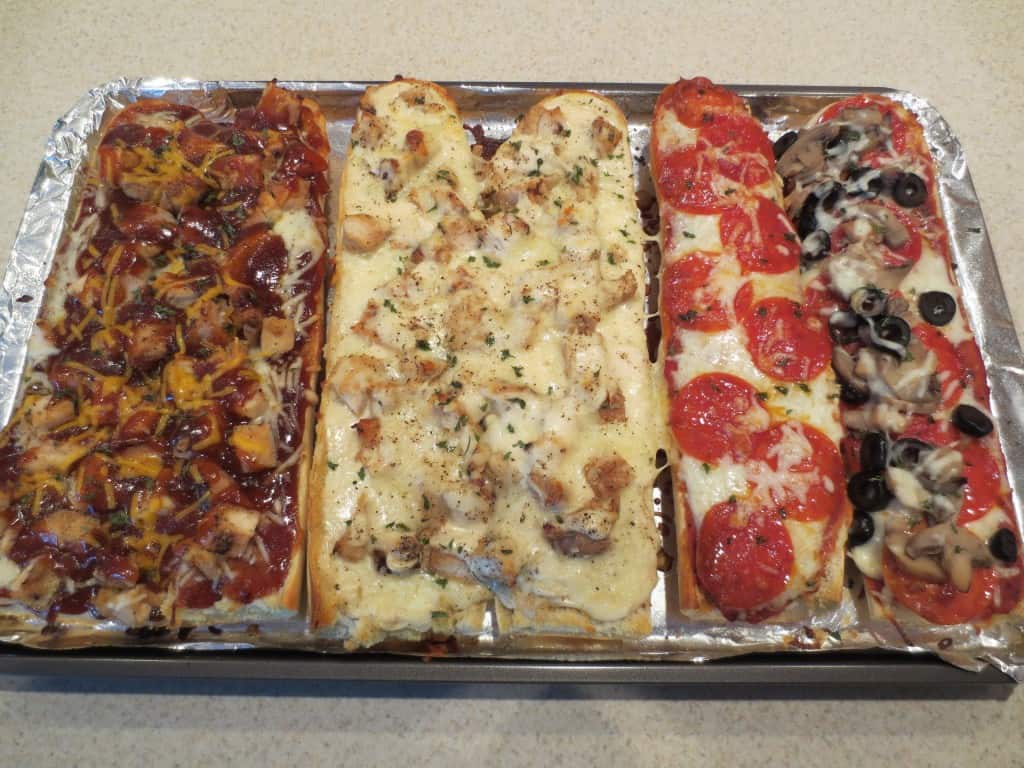 Serve hot!
*Original recipe-Divas Can Cook
[yumprint-recipe id='9']