This post may contain affiliate links. Please read my disclosure policy.
Original Lemon Bars are light, tart, tangy, and delicious. Made with a shortbread layer of crust and topped with a sweet lemon filling. The perfect treat.
Original Lemon Bars Ingredients
Yields 16 Small Lemon Bars:
For the shortbread crust:
1 cup all-purpose flour
1/2 cup room temp unsalted butter (1 stick)
1/4 cup powdered sugar
1/4 tsp vanilla extract
1/4 tsp salt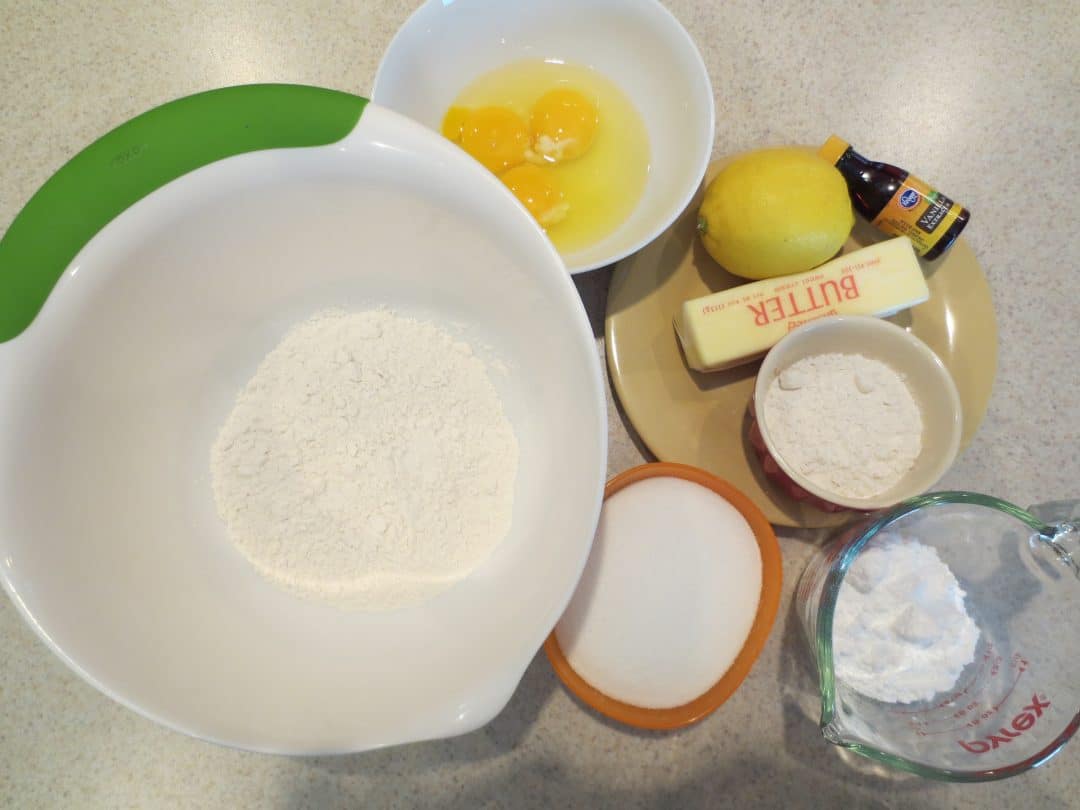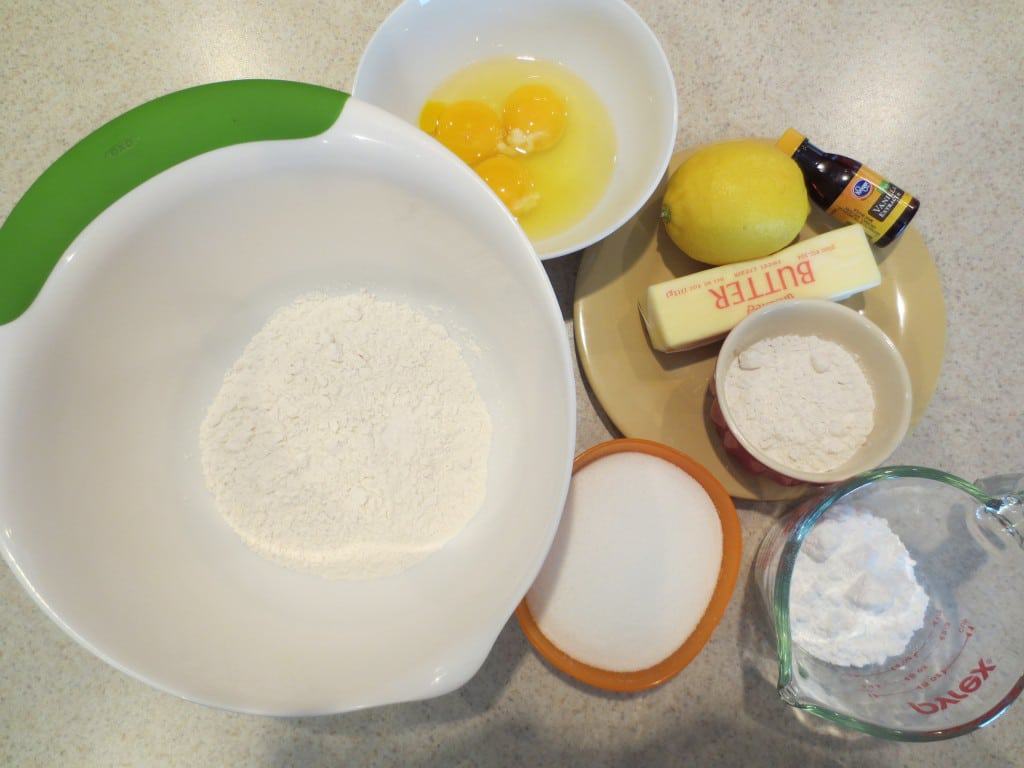 Preheat oven to 350 degrees F. and lightly oil 8 X 8 baking dish.
In mixing bowl combine flour, butter, sugar, vanilla, and salt. It is best to mash the ingredients together until they resemble cookie dough.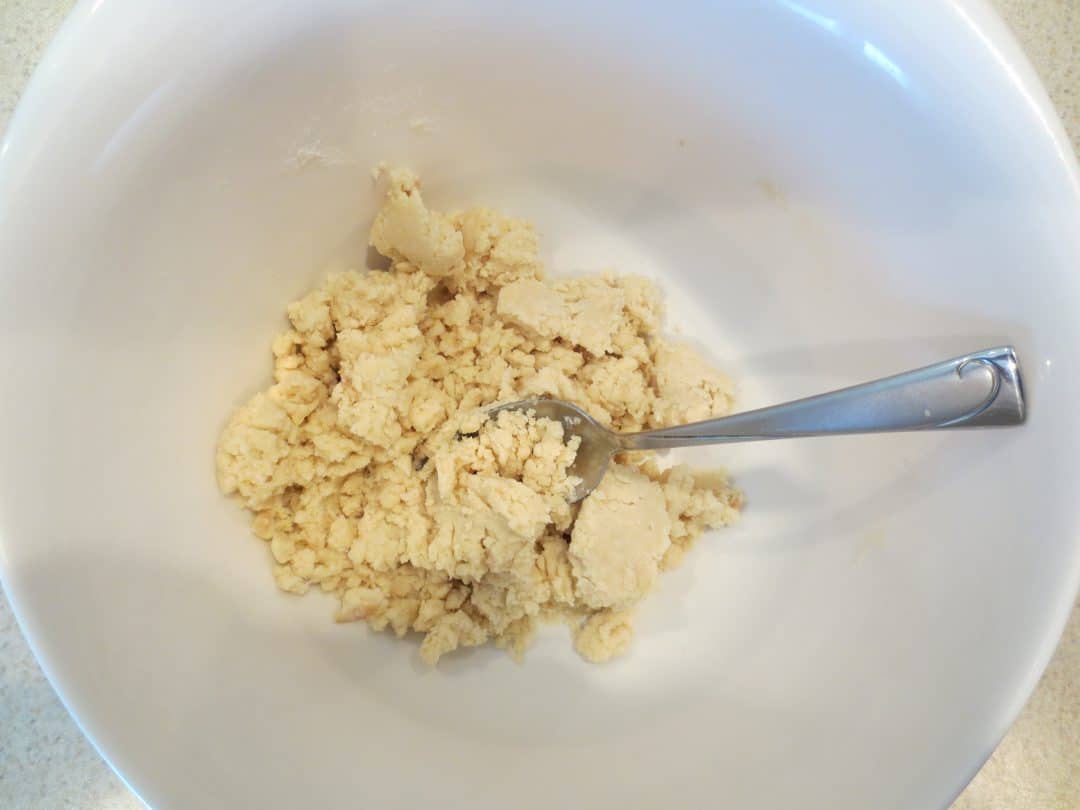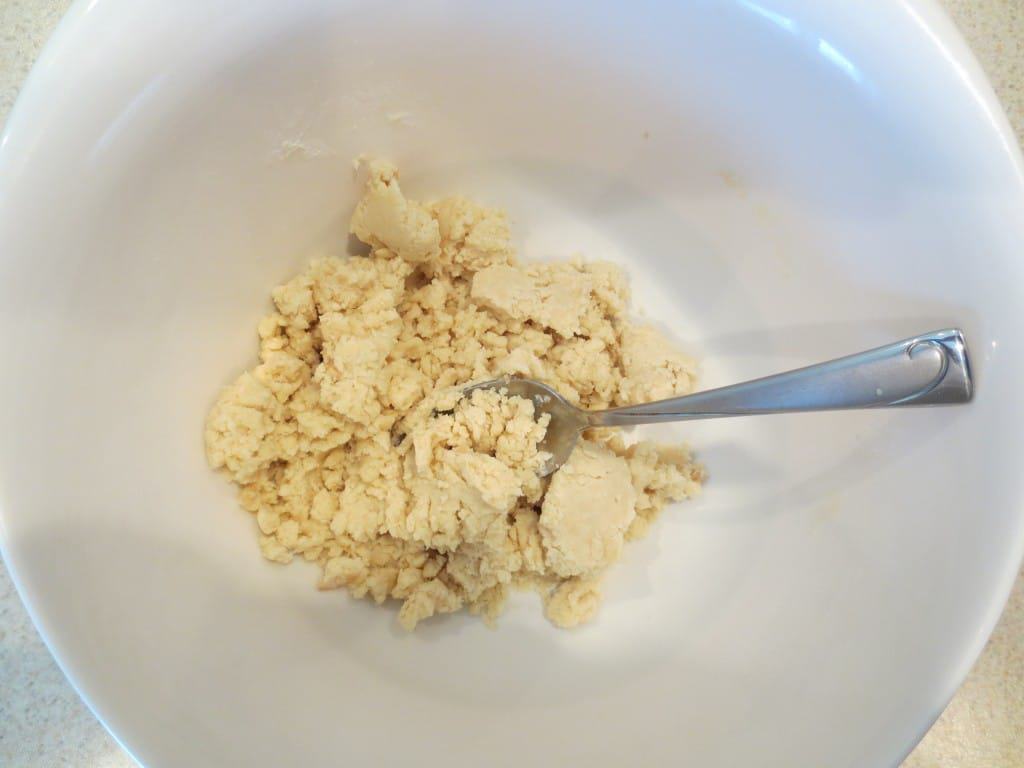 Once fully combined, place the dough into the lightly oiled baking dish, and press down evenly flat into the pan (you may wet hand/fingers if too sticky).
With a fork, prick the dough all over completely. This will help the dough to cook evenly and not bubble up.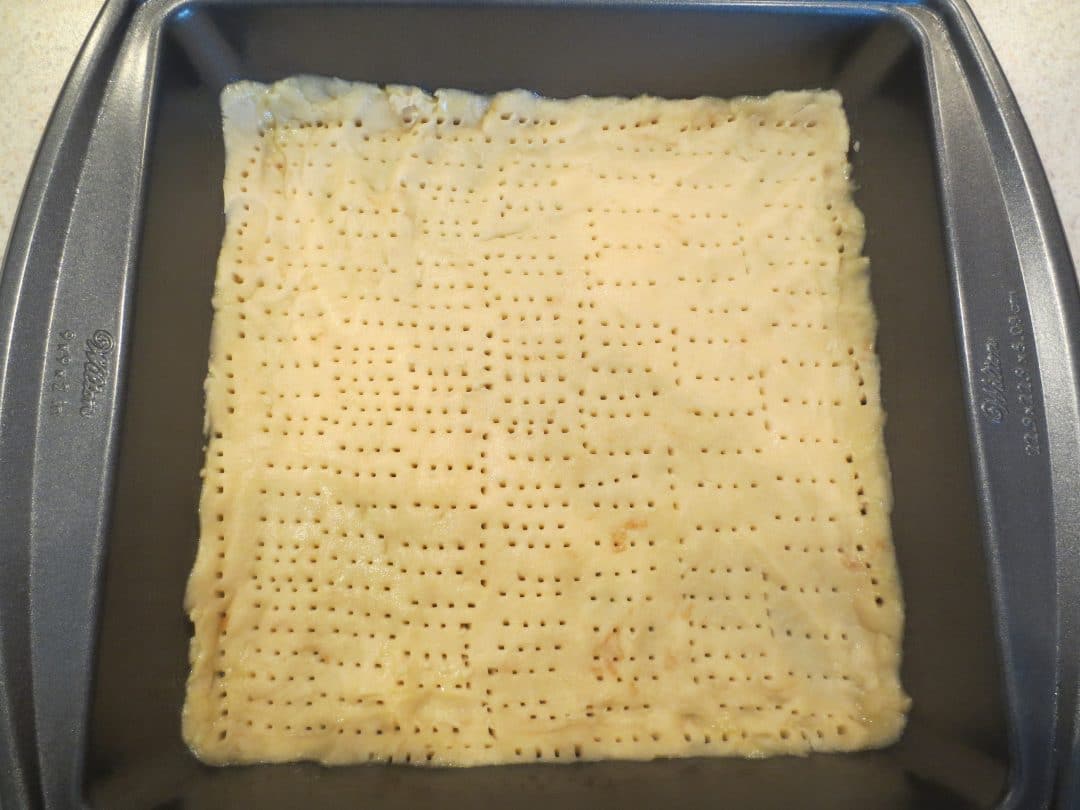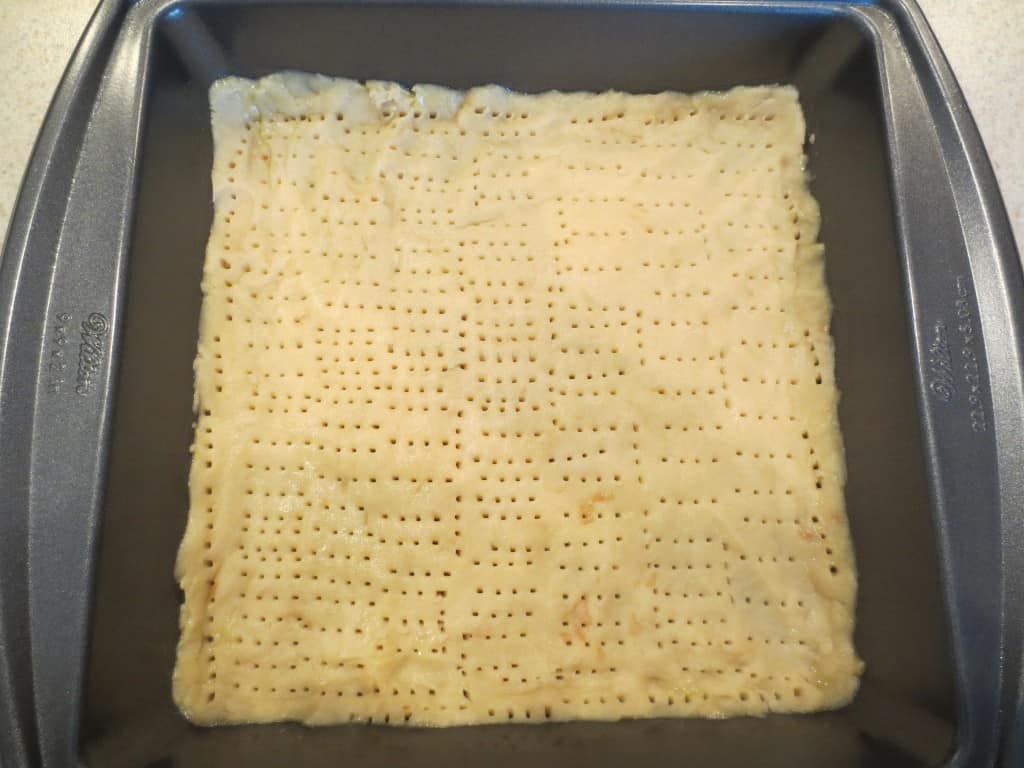 Place crust into the preheated oven and bake at 350 degrees F. for 20-22 minutes; until light golden brown.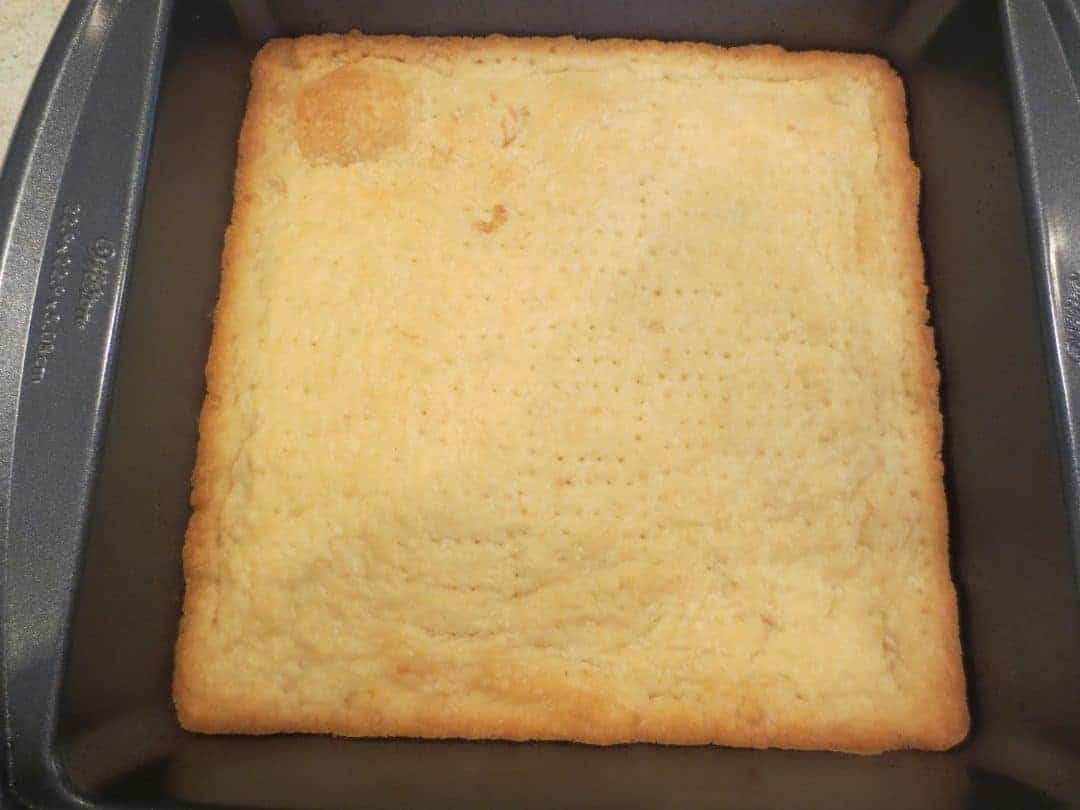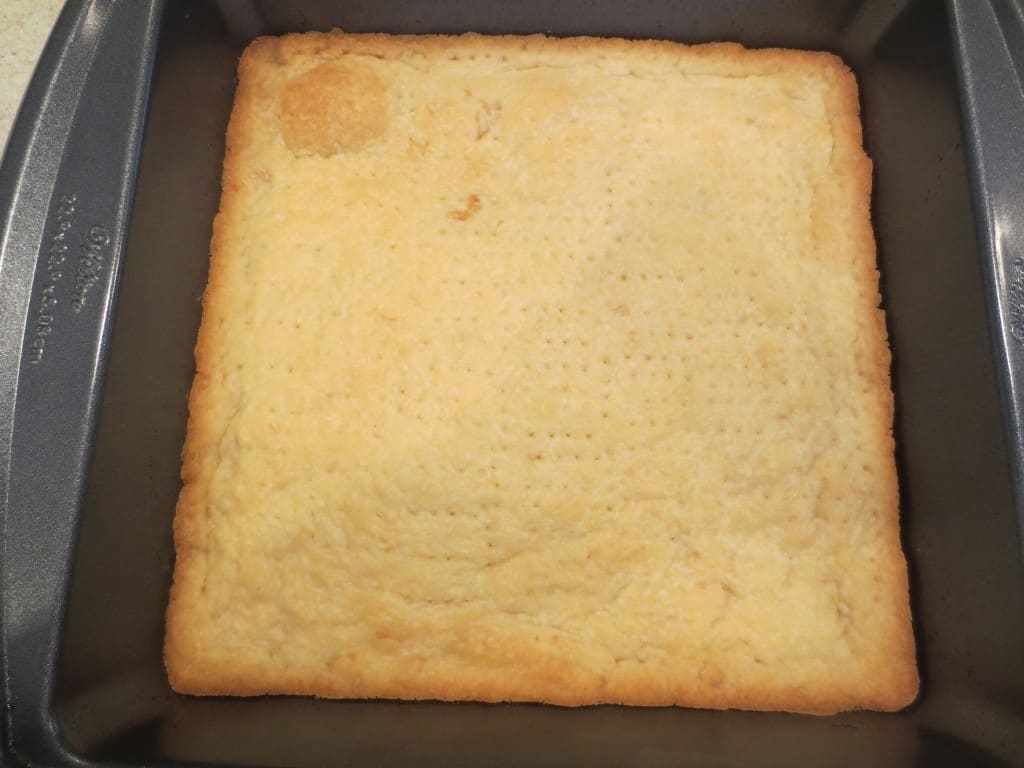 While crust is baking…prepare the lemon layer.
For the lemon layer:
2 large whole eggs
1 large egg yolk
1 cup white granulated sugar
2 tablespoons all-purpose flour
1/4 cup fresh lemon juice
1 tbsp grated lemon peel/zest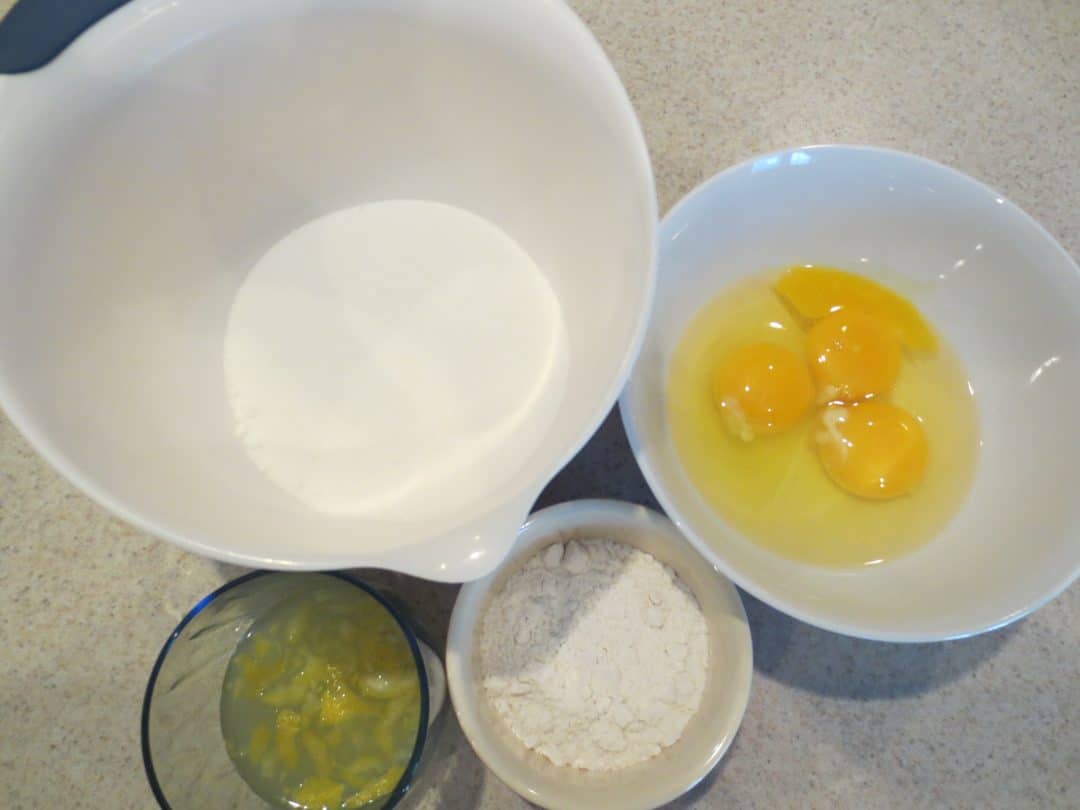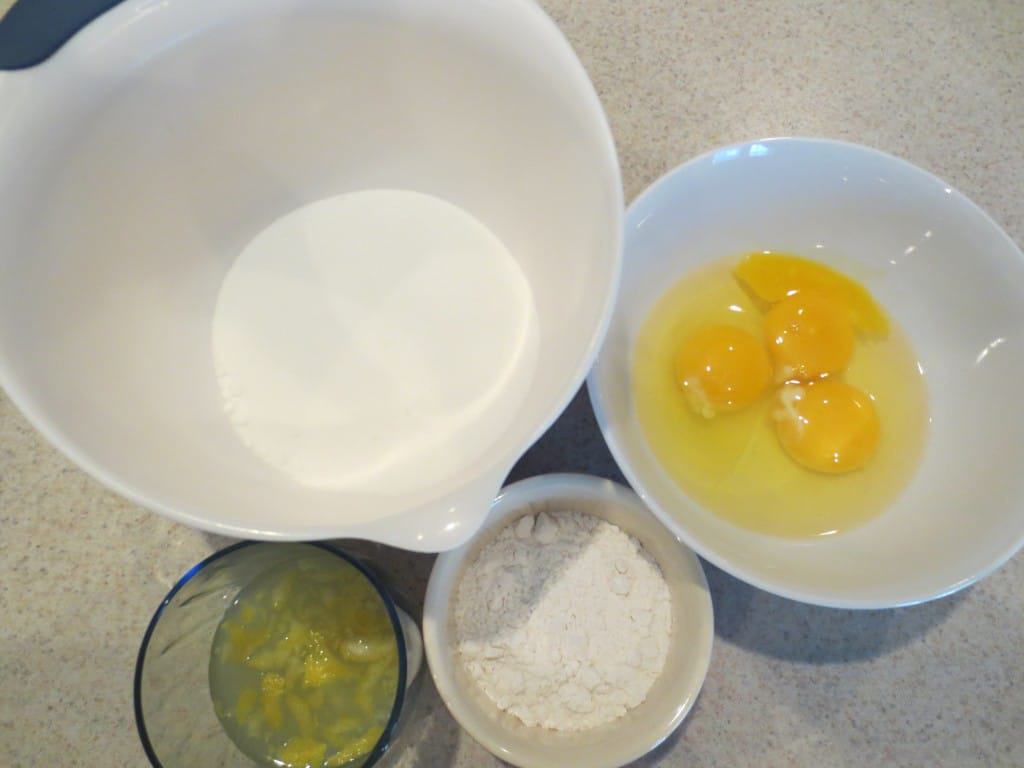 In mixing bowl whisk together eggs, egg yolk, sugar, flour, lemon juice, and lemon peel until smooth (2 minutes).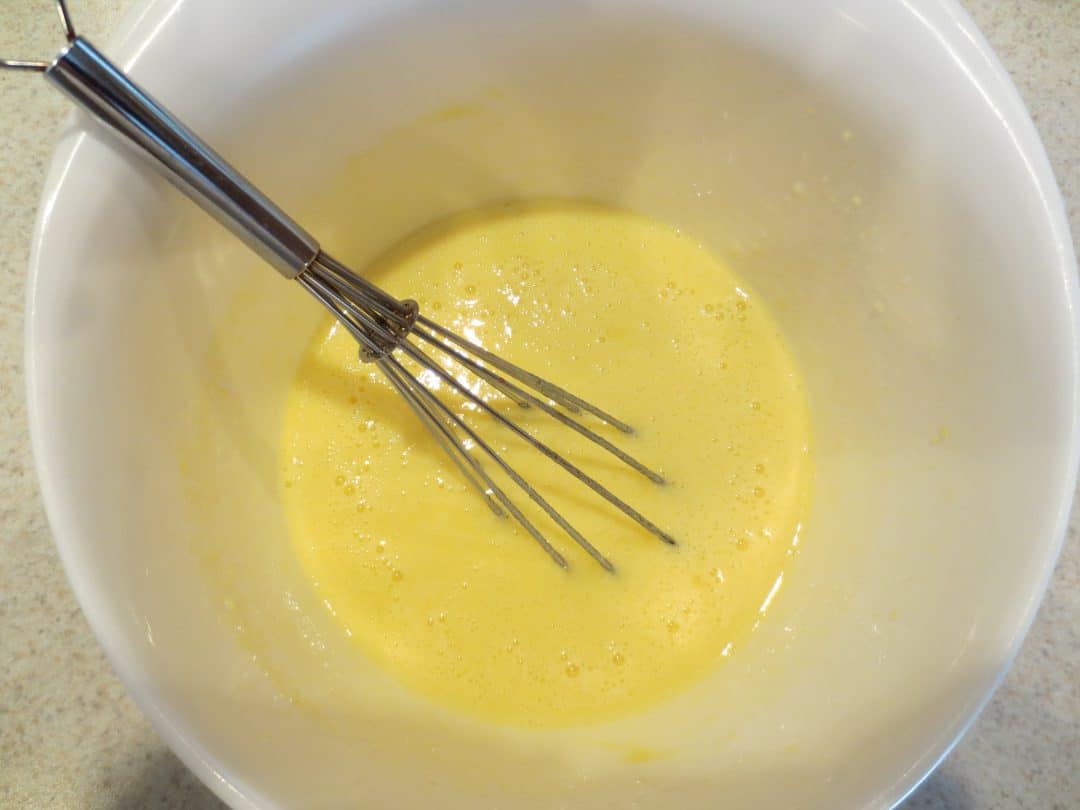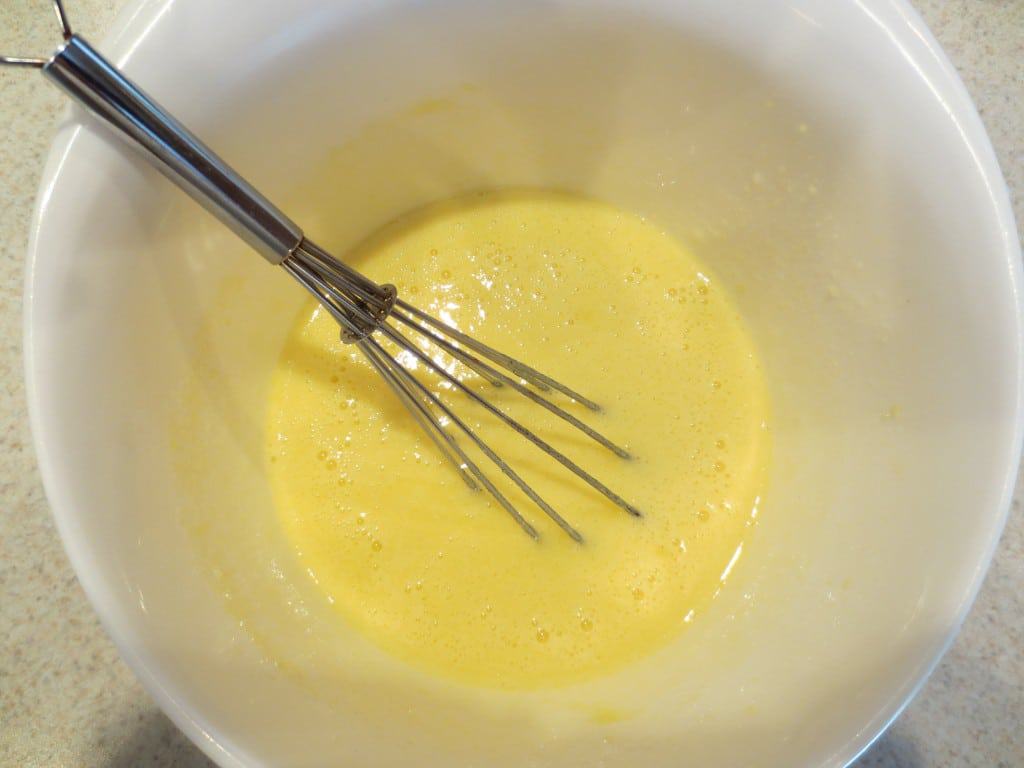 Pour the lemon layer on top of cooked shortbread dough (you do not have to let it cool). It will be very liquidy.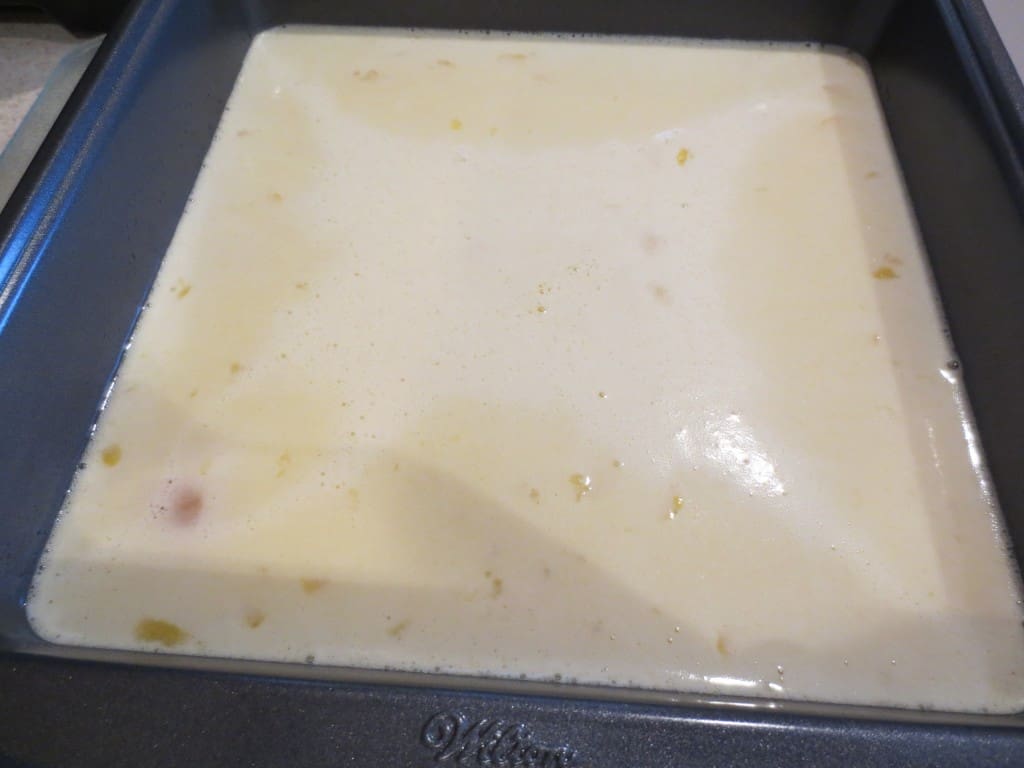 Place back into the oven and bake at 350 degrees F. for 25 minutes.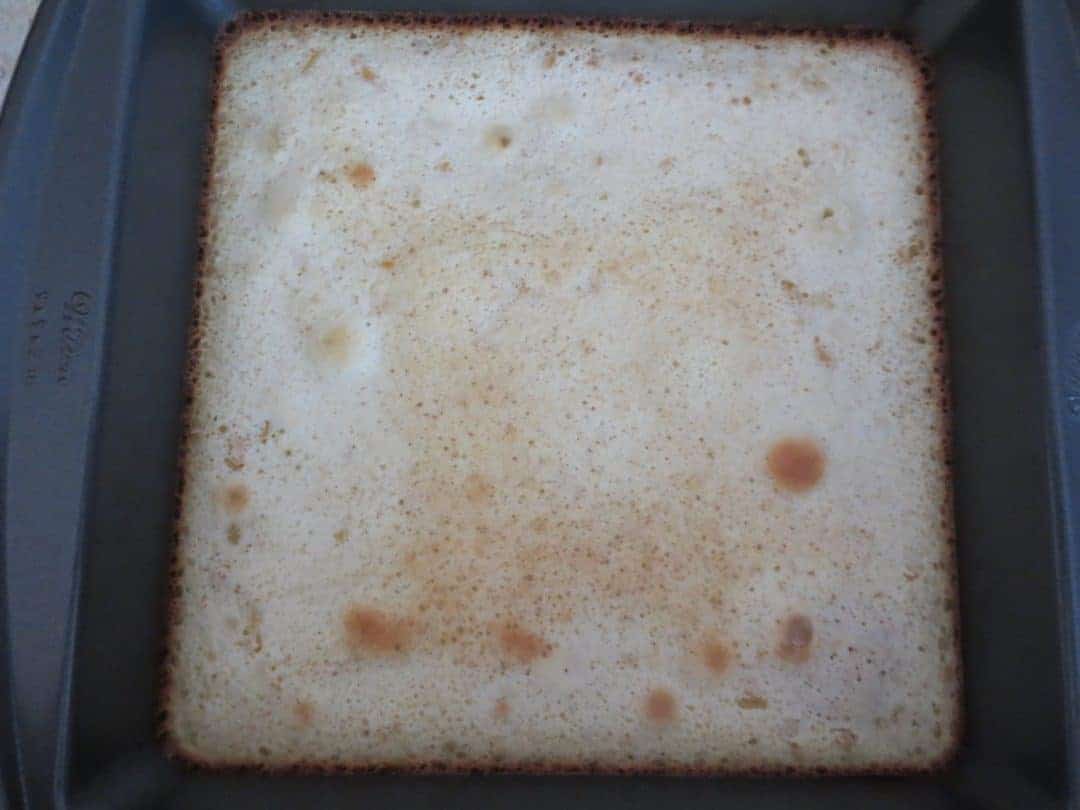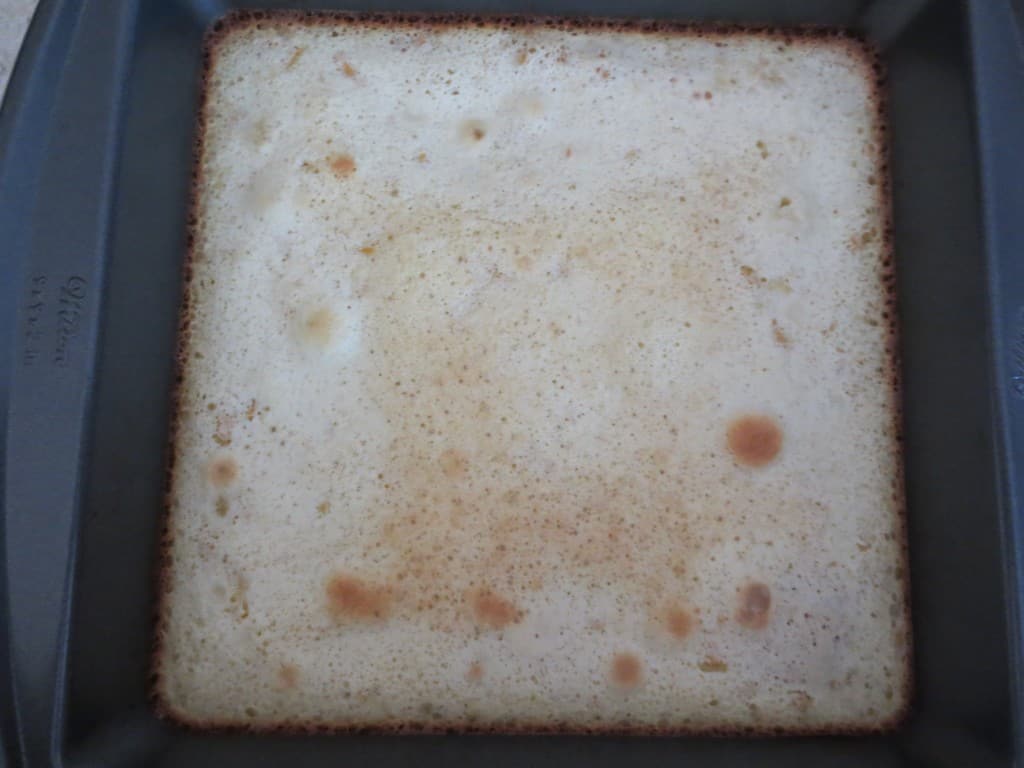 Once fully cooked the lemon bars will come out completely set with a thin sugary surface, moist tangy sweet lemon layer, and light buttery shortbread crust.
P.S. For some tasty shortbread cookies, simply use a cookie cutter, omit the lemon layer, and leave the dough in the oven about 3-5 minutes longer.
*Let them cool completely before cutting.
* May garnish with powdered sugar or top with meringue (the extra egg white whipped into soft peaks with 1 tablespoon of sugar).
Got any comments, questions, or other Original Lemon Bars ideas? Share them in the comments below!