Try this No Fuss Hamburger Recipe when you need a big, juicy, loaded hamburger in minutes. Topped with caramelized onions and jalapenos for a treat.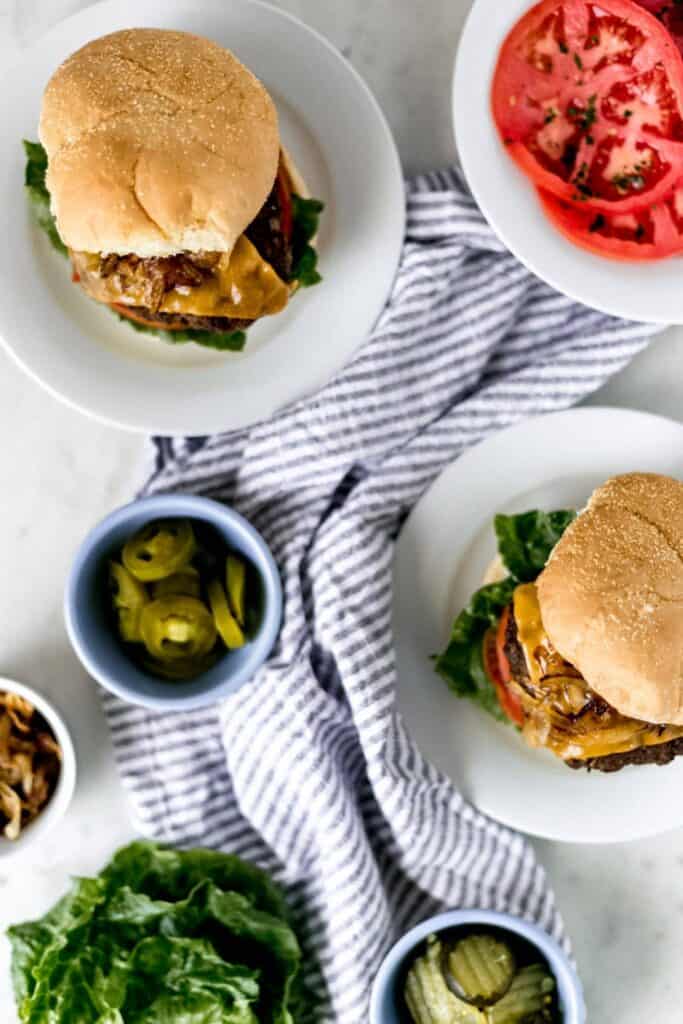 Growing up eating fast food really wasn't an option for me as a child. The only time that I can remember eating out was on a special occasion such as a birthday. It was a treat. However I did have my share of pizza, tacos, and hamburgers, they were just homemade. Now that I am older I certainly can appreciate and understand why homemade is so much better and usually more affordable.
There are so many different recipes on how to make a hamburger. Some include a certain type of ground beef, while others may include eggs and/or breadcrumbs. I have tried those along with a few other options, but a good hamburger recipe requires minimal ingredients.
Ground beef.
Garlic powder.
A little sprinkle of paprika for that smokey flavor. You can omit this ingredient if you would like.
Salt and pepper to taste.
A delicious burger begins with ground beef. For this, I encourage you to invest in some quality fatty ground beef. It will yield a more flavorful hamburger that is juicy. I prefer to use organic grass fed 80/20 mixture, but use whatever beef you want. It is your kitchen and your rules.
For this recipe, I decided to cook the hamburgers on a hot grill but you can also cook them in a skillet as well. I have made this recipe using both cooking methods and the burger turned out delicious.
If you would like to try making some homemade hamburger buns to go with this recipe, then I have a recipe for that as well that is easy and worth the time it takes to make them.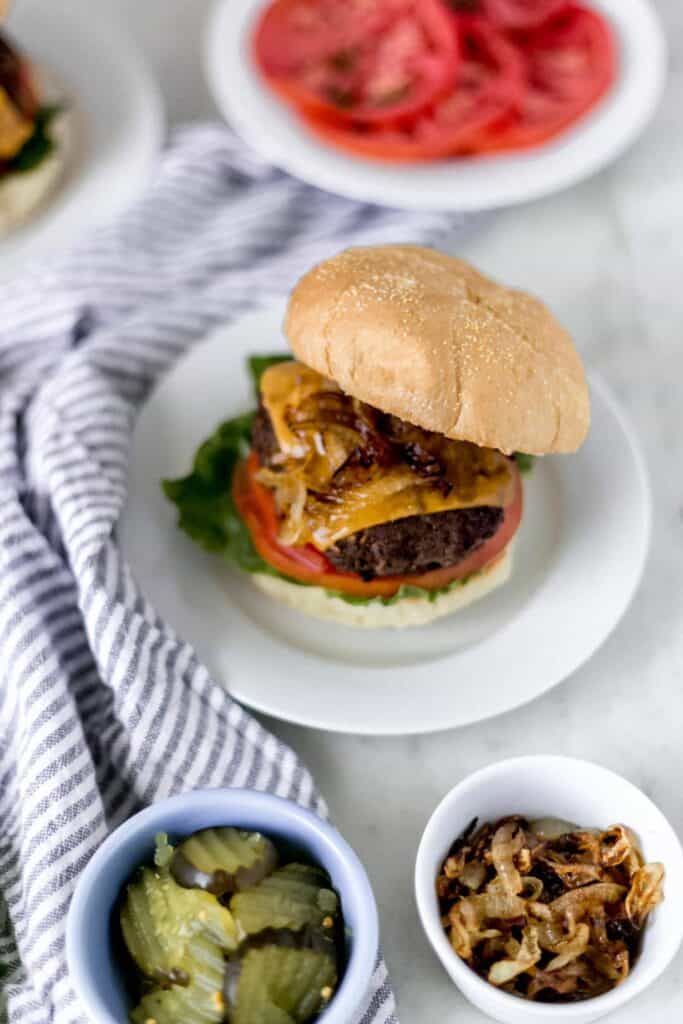 Ingredients
2 lbs ground beef (80/20)

2 tablespoons Worcestershire sauce

1 teaspoon garlic powder

1/4 teaspoon paprika

salt and pepper to taste

sliced mild cheddar cheese

4 to 6 hamburger buns

butter

mayo, mustard, ketchup

caramelized onions

lettuce

tomato

pickles

jalapeno
Instructions
1
In a large bowl, add in the beef, Worcestershire sauce, garlic powder, paprika, salt and pepper.
2
Using clean hands, knead everything together until combined.
3
Lightly pat to form into 4 to 6 large hamburger patties.
4
Use your thumb to make an indention in the center of each hamburger. This will help them keep their shape during cooking.
5
Cook on a hot grill for about 5 minutes per side or until nearly cooked to your preferred temperature.
6
About 2 minutes before each burger is done, top with a slice of cheese until melted and bubbly.
7
Remove the burgers from the grill.
8
Lightly spread butter on the inside of each bun and place on the grill to toast for 1 minute, until lightly toasted.
9
Remove the buns from the grill.
10
Build your burger with your favorite condiments and toppings. Serve immediately.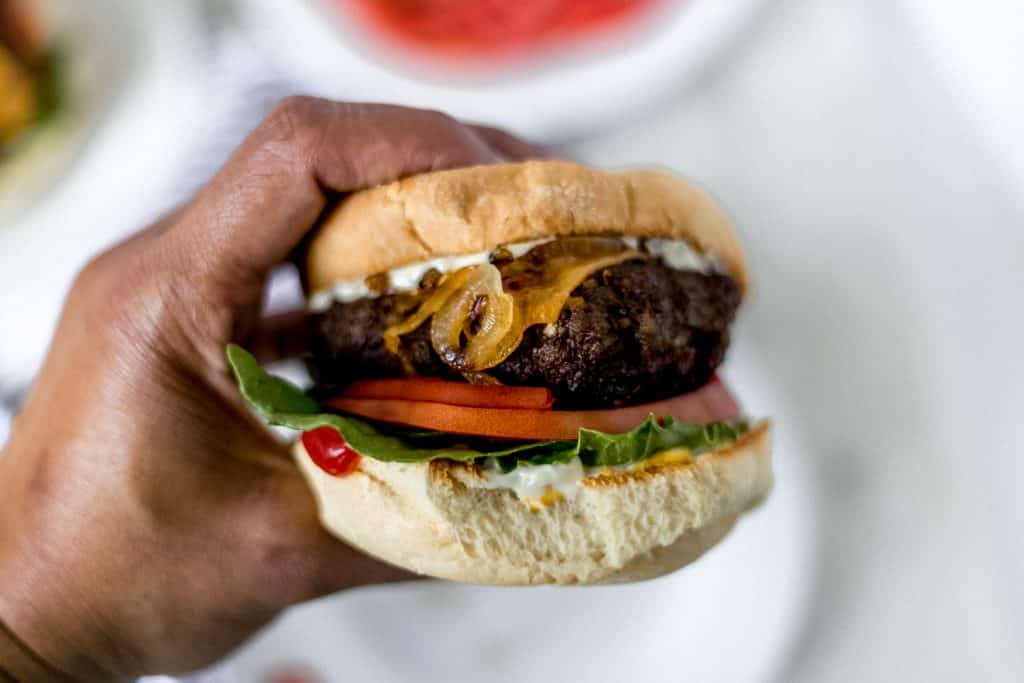 Do you have any tips, kitchen hacks, or ideas for this No Fuss Hamburger Recipe? Please share them in the comments below!