This post may contain affiliate links. Please read my disclosure policy.
Mini BBQ Beef Pies are the perfect quick and easy dinner that the whole family will love. Tasty beef, cheese, sauce, wrapped in pie crust is so delicious.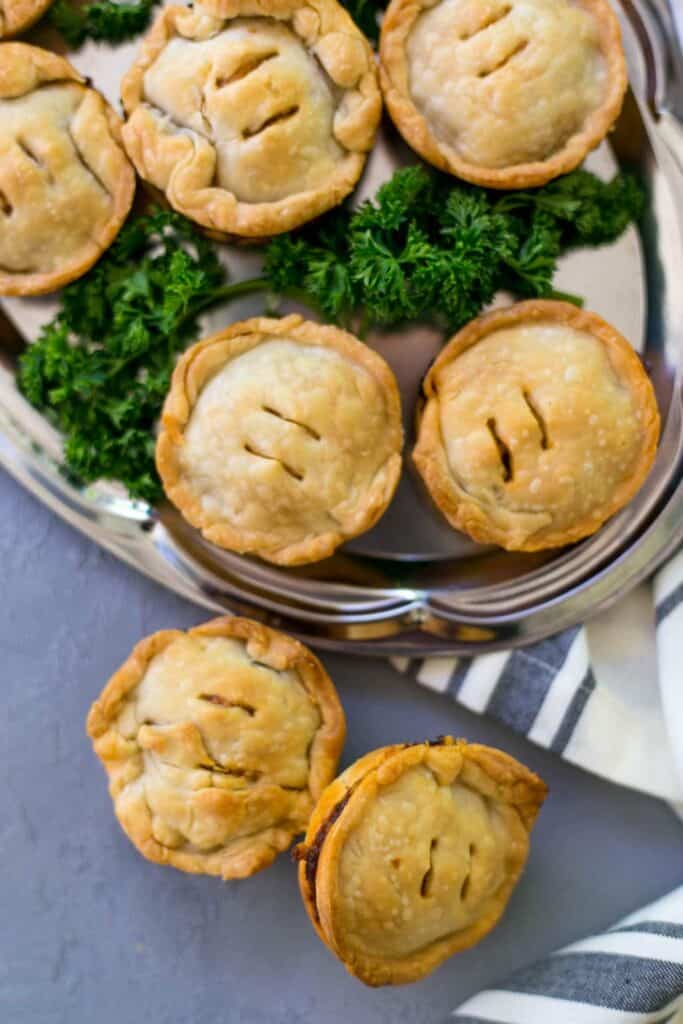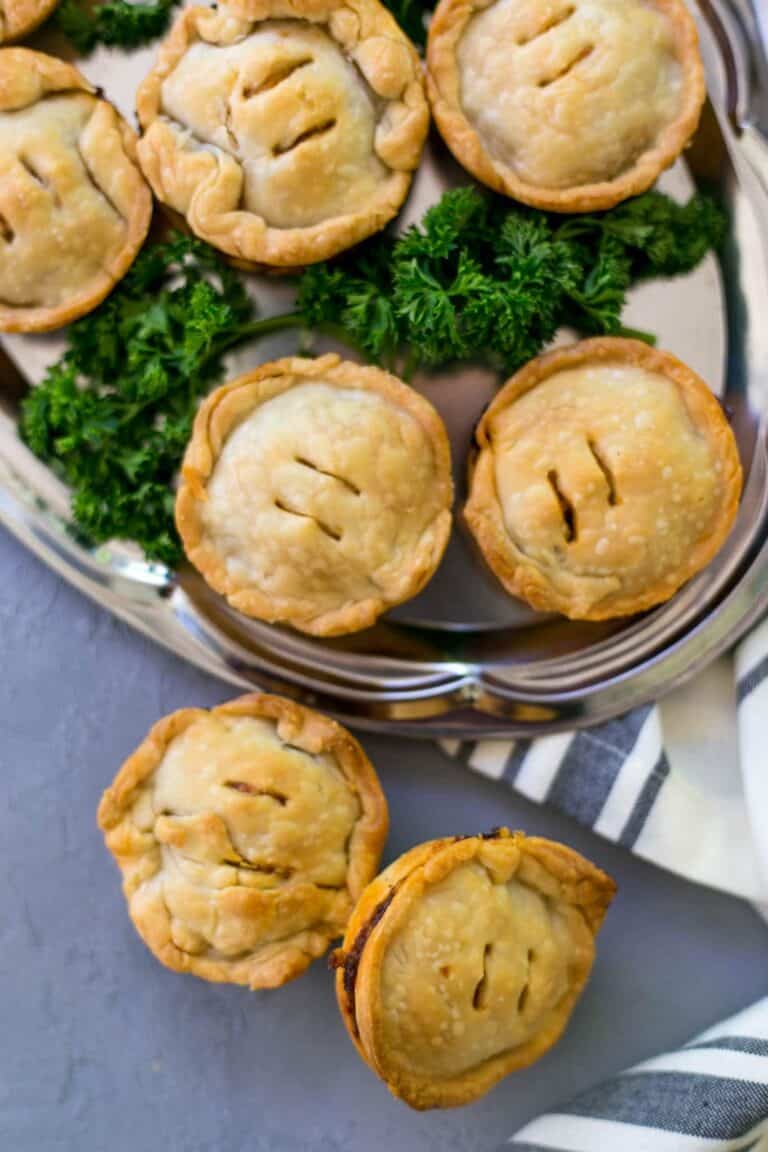 Happy Friday...Well, we finally made it to the weekend.
Friday usually means a quick meal for my crew with whatever is left over in my refrigerator because I usually do my grocery shopping for the week on Saturday, so towards the end of the week my kitchen begins to look a little bare.
But...no worries it is a great time to get a little creative and make a meal with the ingredients that I do have left. In other words, put them all together and see what I can come up with. Kind of like my favorite Food Network television show Chopped...except you will probably almost never find any durian or haggis in my kitchen 😉
Mini BBQ Beef Pies Ingredients:
1 lb. ground beef
1 (18 oz.) bottle BBQ Sauce (I used about ¾ of the bottle for less sauce)
1 cup shredded cheese divided
1 box refrigerated Pillsbury Pie Crust
Instructions:
Cook the ground beef in a skillet until browned and cooked through. Drain the cooked beef from the liquid.
Pour the BBQ sauce into a pan and stir until the ground beef is evenly coated with the sauce.
Unroll both sheets of refrigerated pie crust dough. Cut each of the round pie crusts into a total of 24 small circles (12 for the top and 12 for the bottom) to fit into a muffin pan (I use a cookie cutter).
Spray a muffin pan with non-stick cooking spray and place the 12 pie crust circles evenly at the bottom of each individual muffin pan well.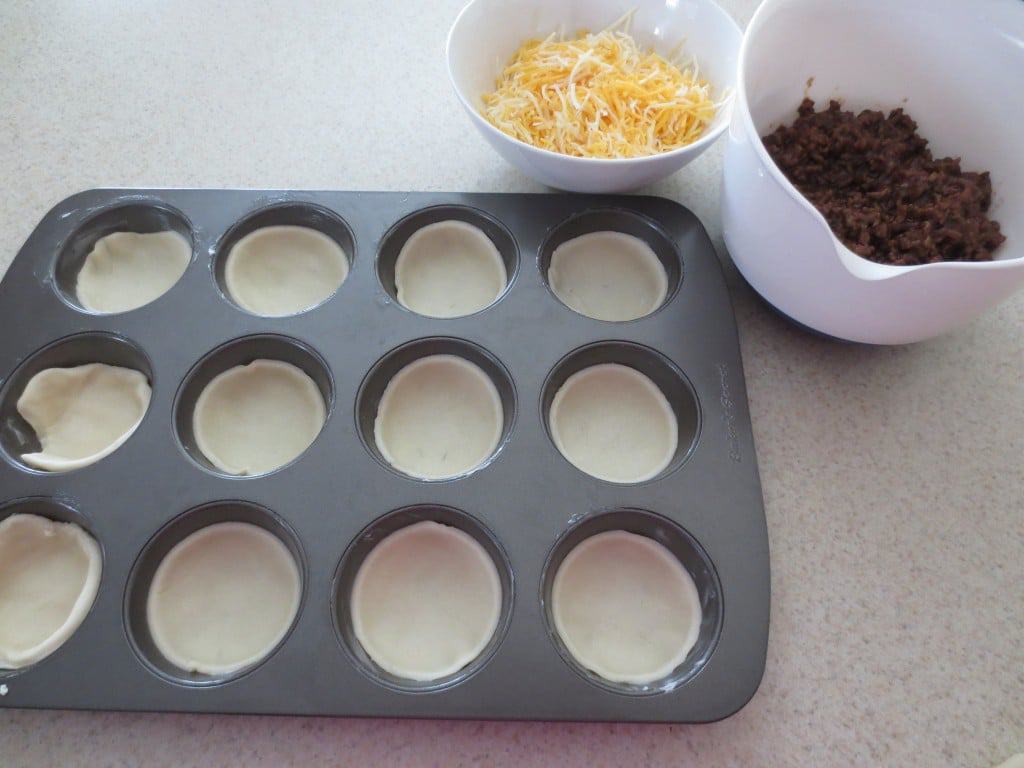 On top of each pie crust mini, place about 1 Tablespoon of ground BBQ beef, and then sprinkle shredded cheese over top of the beef (to your taste). Place the second circle of pie crust dough over the top and then press down for the seams to connect and seal.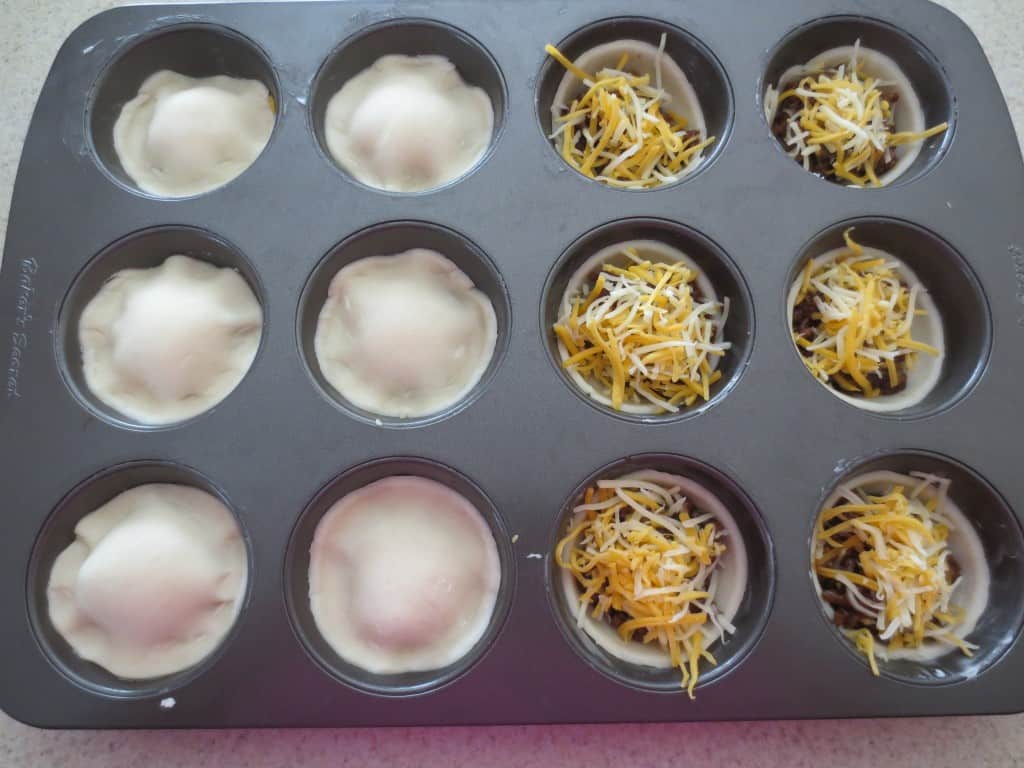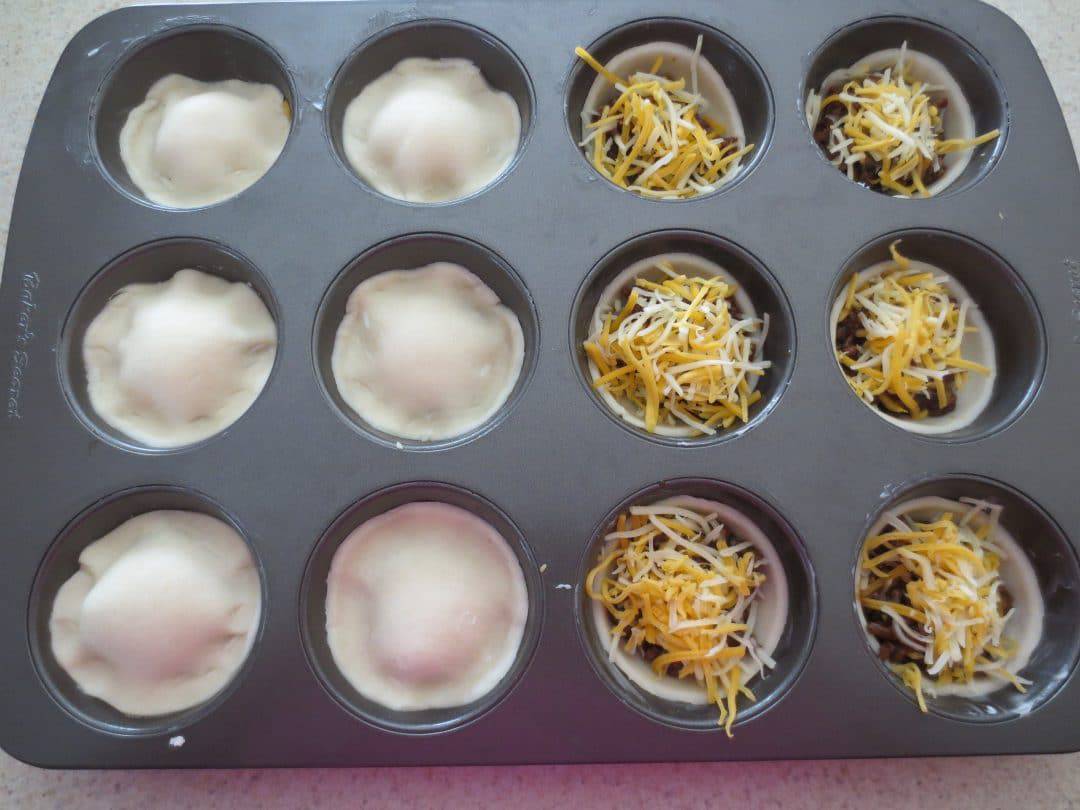 You will repeat this step until you have a total of 12 mini BBQ beef pies.
On the top of each individual pie, you will cut two small slits on the tops to allow the steam to escape during baking.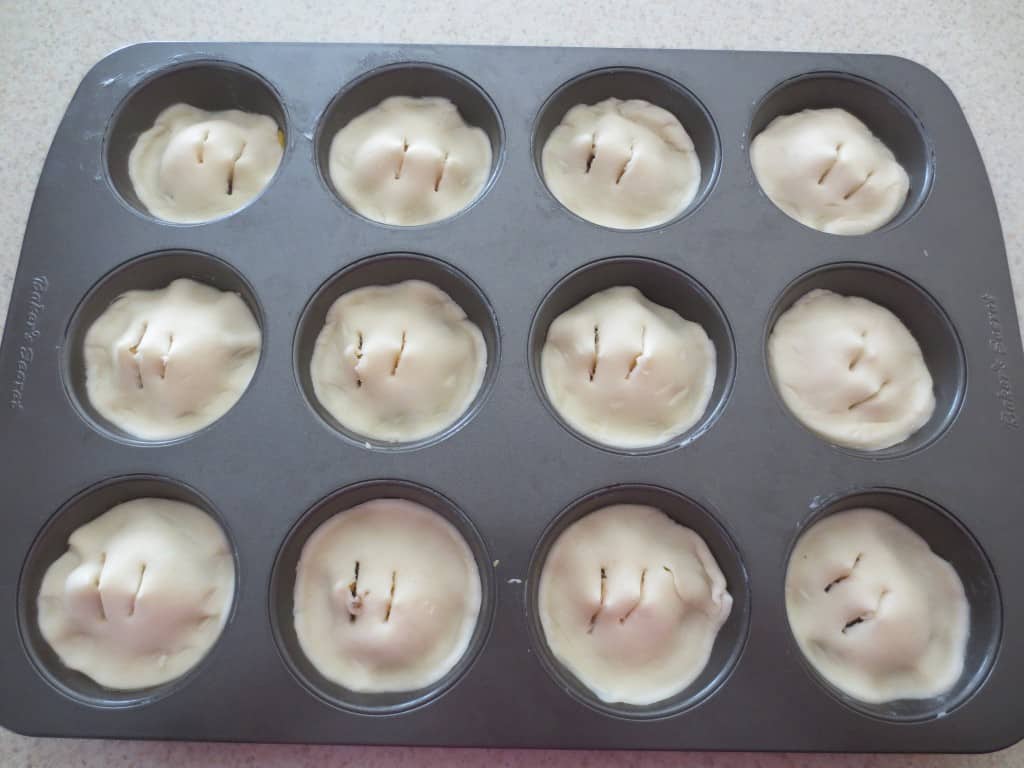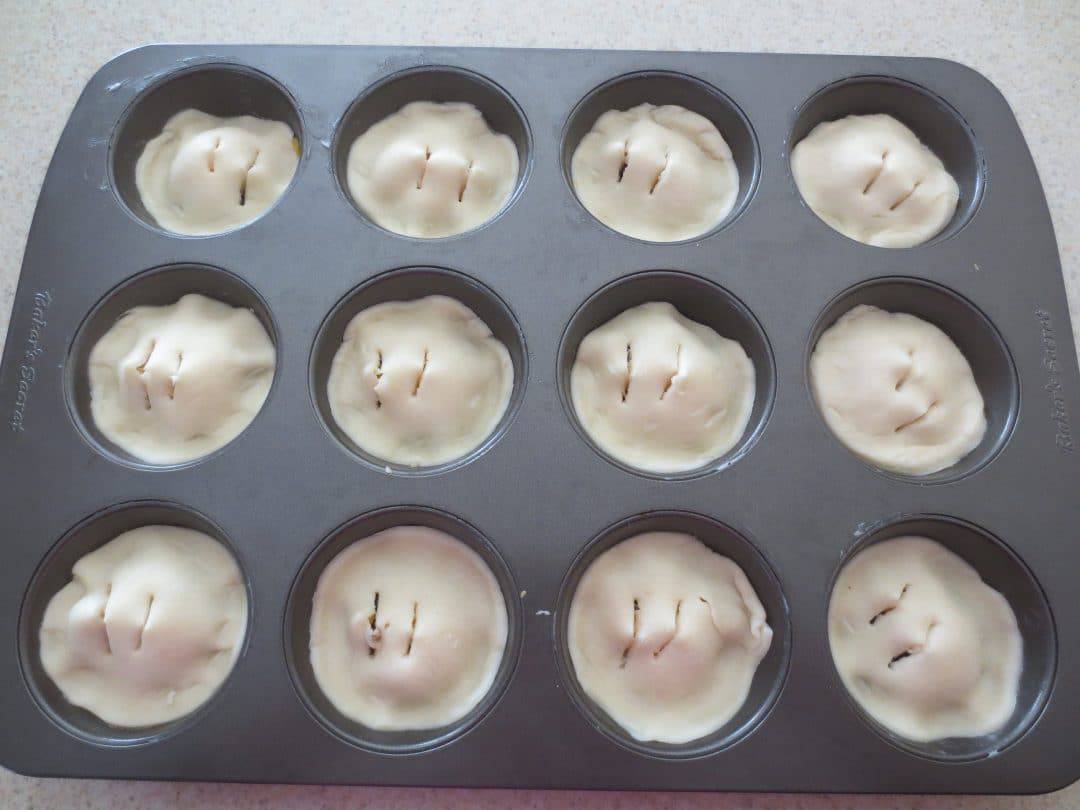 Bake at 425 degrees F for about 20 minutes or until tops are golden brown.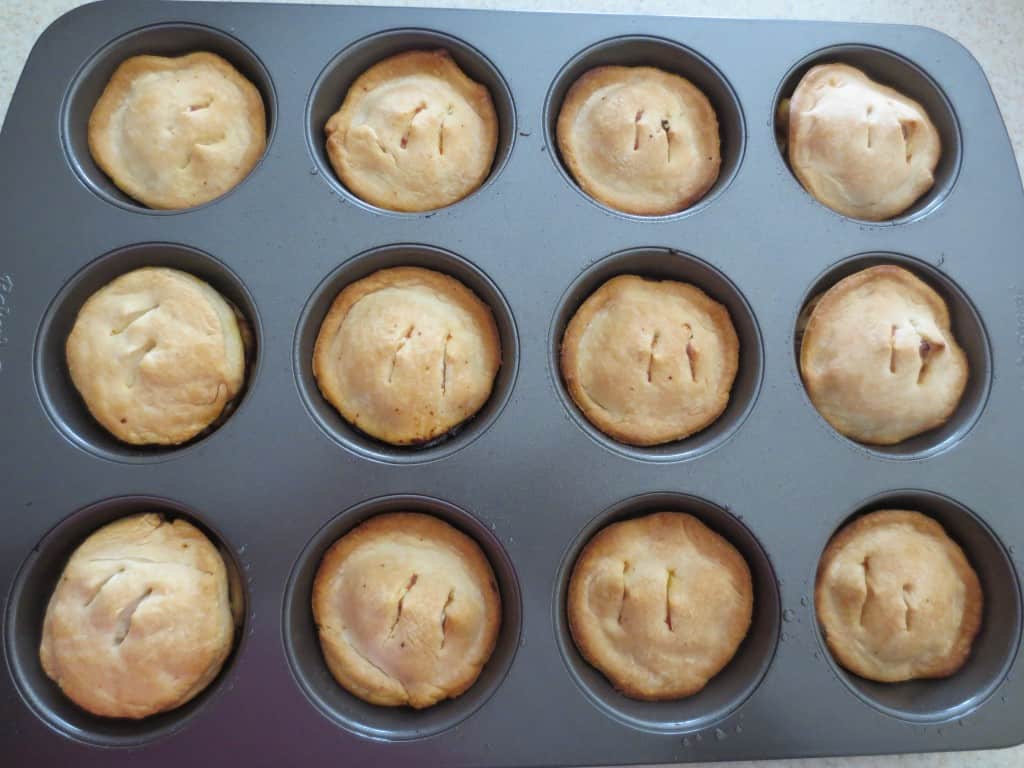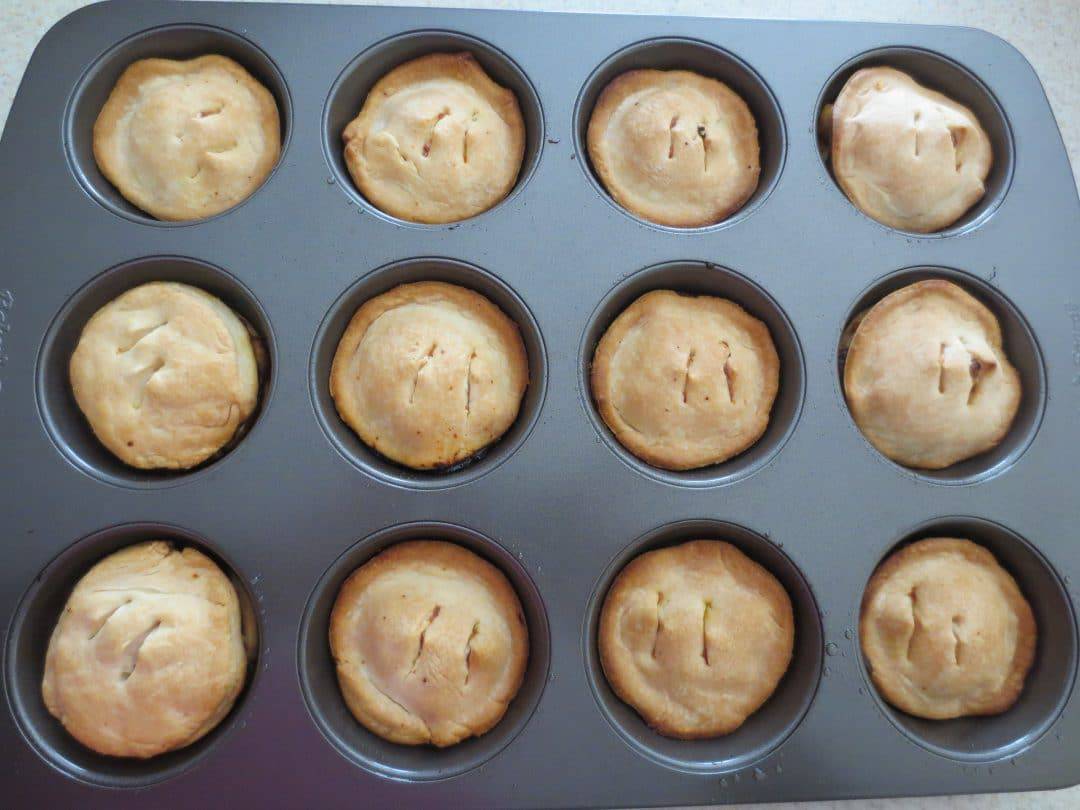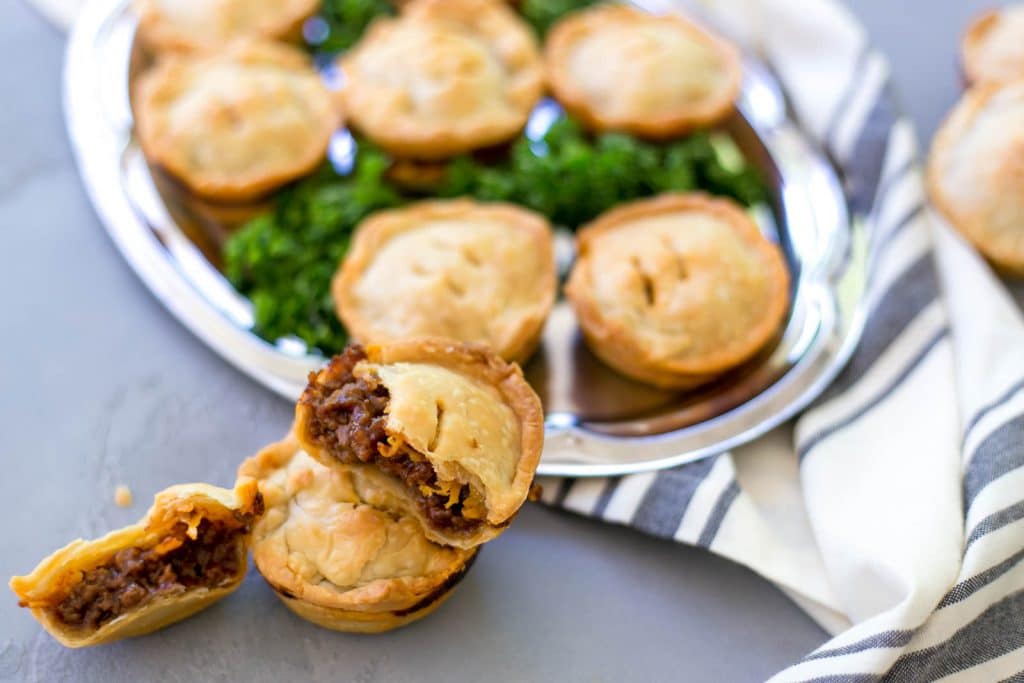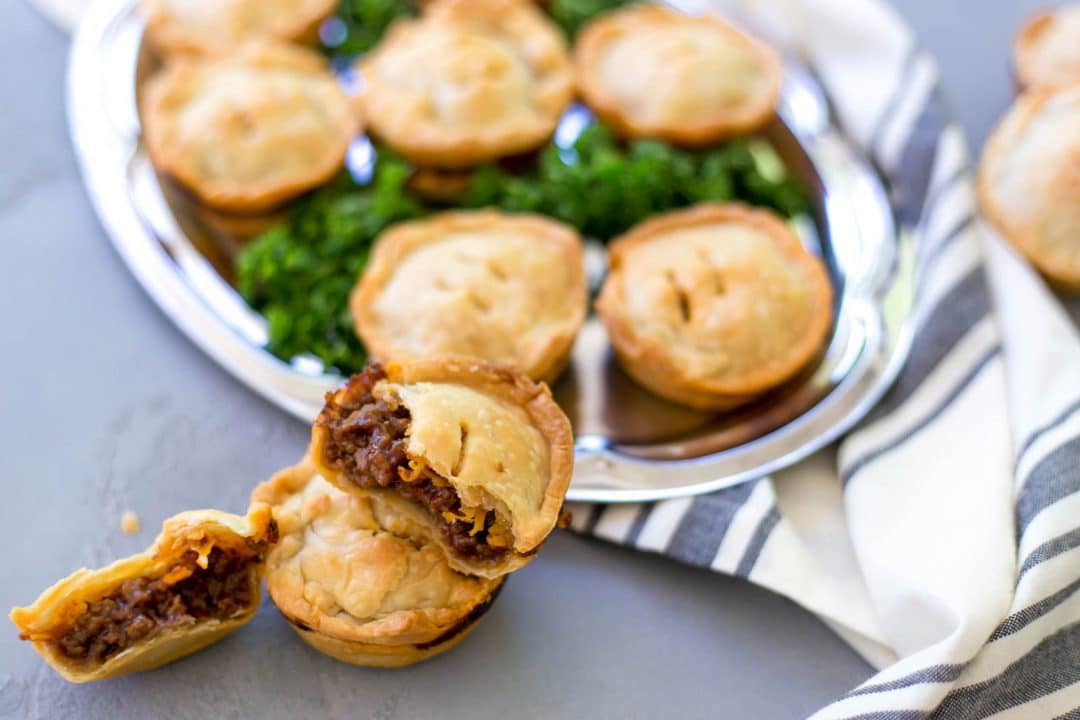 *If you have any BBQ mixture left over just add it to the top when serving.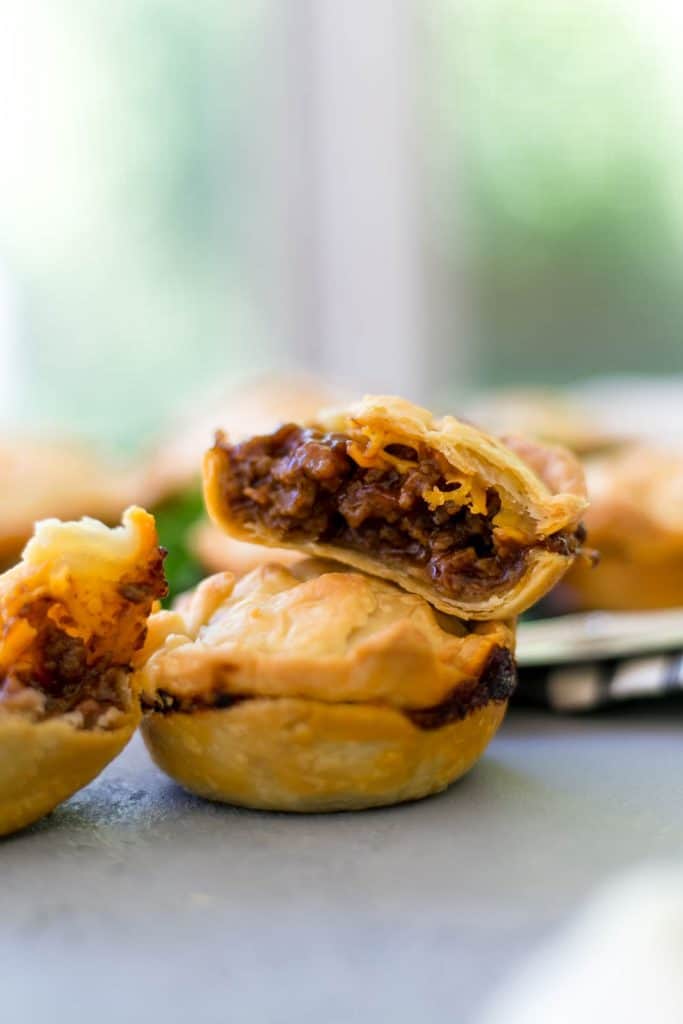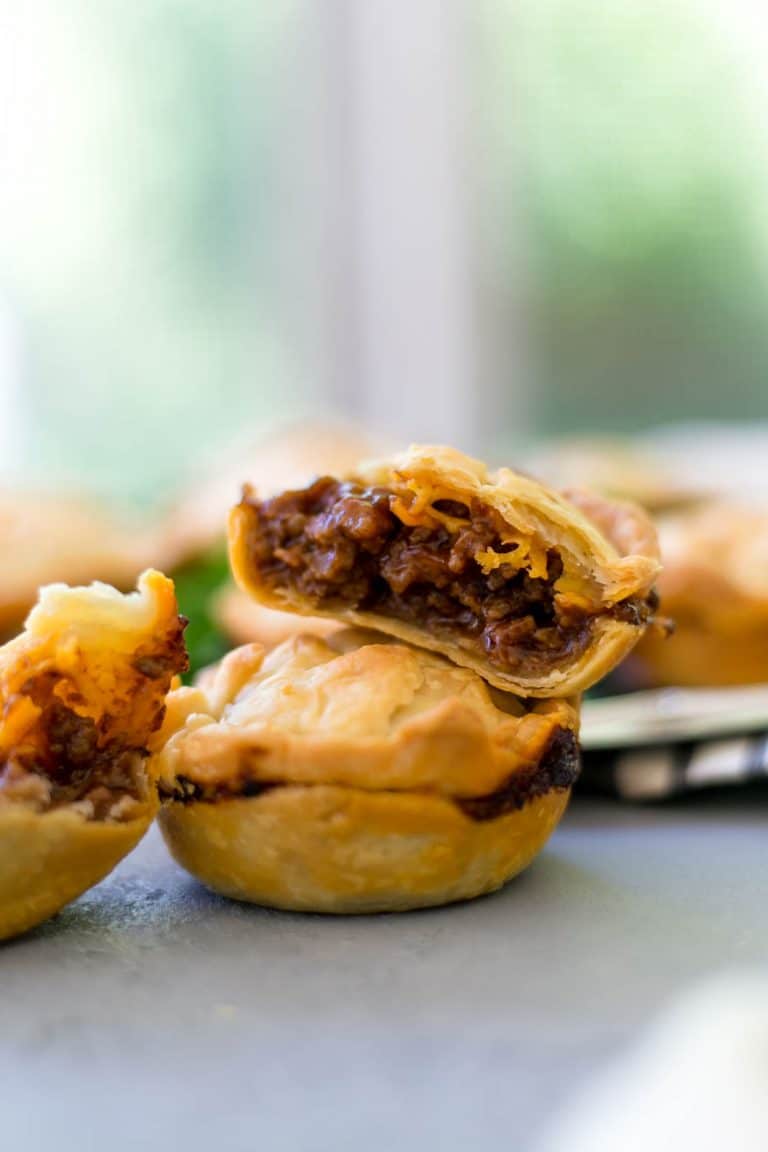 Got any comments, questions, or other ideas about these Mini BBQ Beef Pies? Share them in the comments below!