This post may contain affiliate links. Please read my disclosure policy.
I ran across this recipe on Pinterest and decided to give it a try and I have to share with you that I was very curious about it because after reading the reviews I noticed that half of the people that decided to give it a try said that it turned out great, while the other half said that it was a complete disaster.
The latter especially intrigued me because the recipe only calls for two ingredients; one from a box and the other from a can.
Even though I am completely aware that baking is an exact science I decided to forge ahead and give it a try.
Can you guess my outcome before the end of this post?? Awesome Recipe or Complete Failure??
Key Lime Bars Ingredients:
1-Box Angel Food Cake Mix
1-Can or Jar (22 oz.) Any Pie Filling (I chose Key Lime)
Directions:
Preheat oven 350 degrees F.
In a medium bowl, mix together both of the ingredients until moist and combined…be careful not to over mix.
Place into a 9 x 13" pan and bake for 20 to 25 minutes or until top is golden brown.
Allow to cool completely prior to cutting into squares and sprinkle the top with a dusting of powdered sugar.
My issues with my recipe are that I noticed that the middle of my cake did not rise as much as the sides did and it was more cake like to me that key lime bars. It was super moist and delicious and it really would have been fine with or without the powdered sugar. I would give this recipe a try again, but I would just call it a cake and not bars.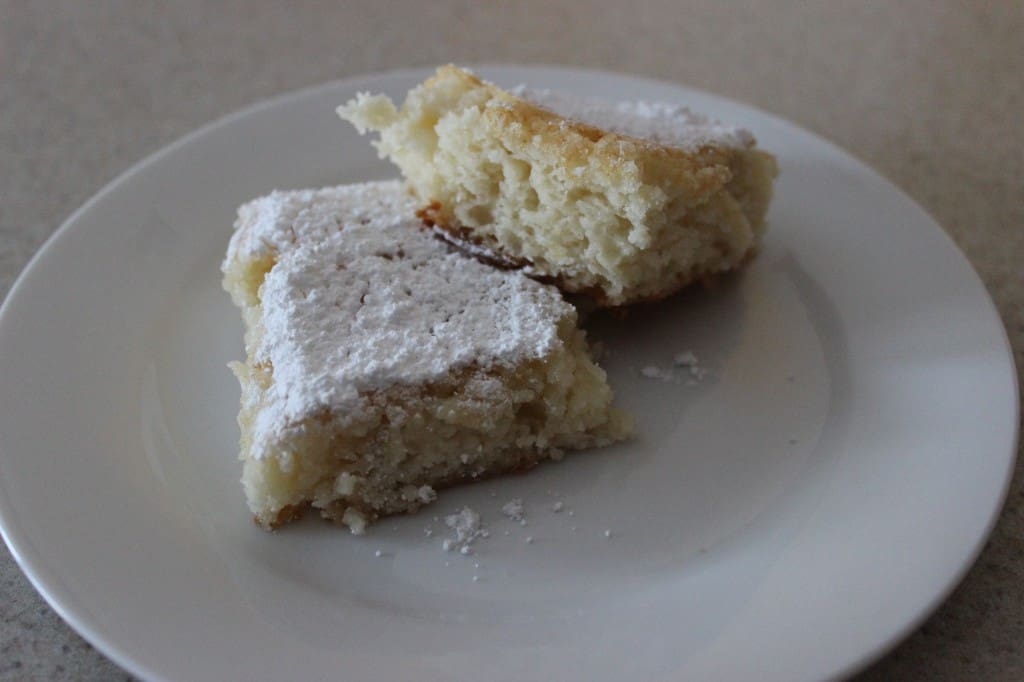 Enjoy!