This post may contain affiliate links. Please read my disclosure policy.
Jalapeno Sweet Potato Chicken Chili is a healthy and filling soup recipe that has spicy jalapeno, sweet potato, chicken, spices, and plenty flavor.
Happy Fall!!!
I am so happy that the Fall season is finally upon us. I love everything about Fall including the weather, approaching holiday time, and all the seasonal goodies that show up at the supermarket this time of year. One of my favorite things to do during the fall season would be to snuggle up with a good ole hot bowl of soup...so comforting!
So I am always on the lookout for new
soup
recipes to try out and this week while doing some recipe research I stumbled upon this recipe from
Pinch of Yum
.
This soup or chili is so hearty, healthy, flavorful and smelled so good while cooking. You could literally smell the spices all throughout the house, but in a good way. A note for those of you that do not like spice or jalapeno peppers...do not let that keep you from trying this recipe. Simply remove the seeds and ribs from the jalapeno and it will not be spicy at all because the sweetness of the potato really come together and tame the heat of the jalapeno and chili powder very well.
Give this recipe a try and let me know your outcome in the comment section below.
Yields: 6 to 8 servings
Jalapeno Sweet Potato Chicken Chili Ingredients:
1½ lbs. chicken breasts
5 cups chicken broth
1 onion, minced
2 cloves garlic, minced
1 jalapeno, minced
2 tablespoons butter or olive oil
2 teaspoons chili powder
½ teaspoon salt
2 large sweet potatoes, peeled and diced (about 4 cups)
2 (14 ounces) cans fire roasted tomatoes with garlic, undrained
1 (14 ounces) can black beans, drained
3 tablespoons ground flax meal
cilantro and Cotija cheese for topping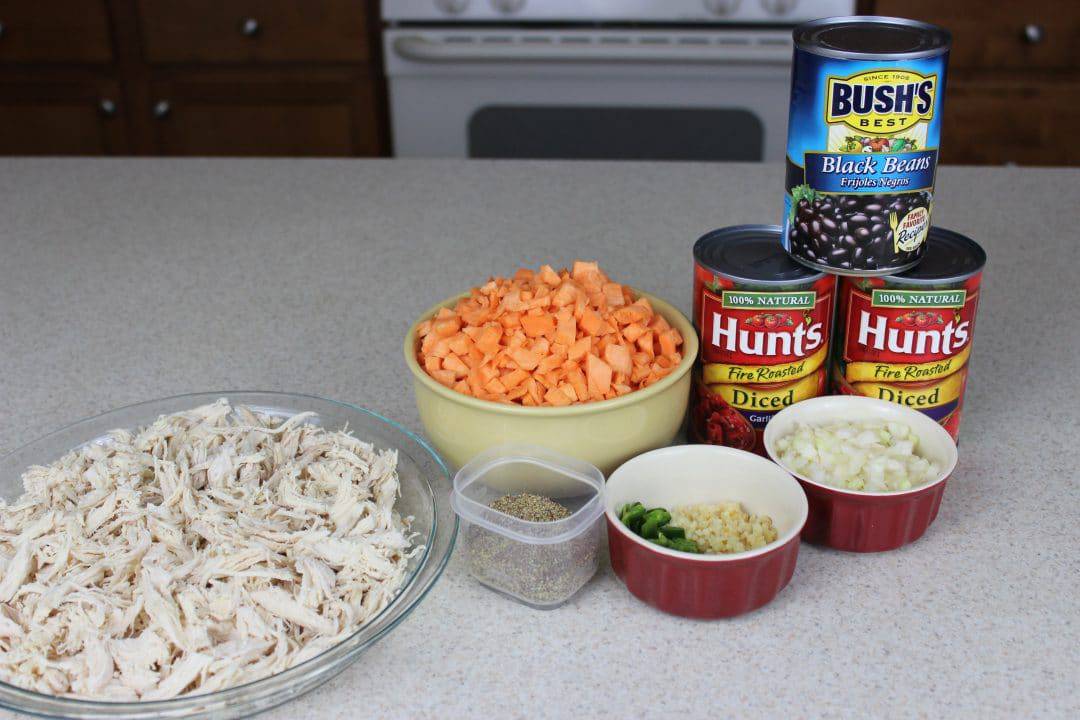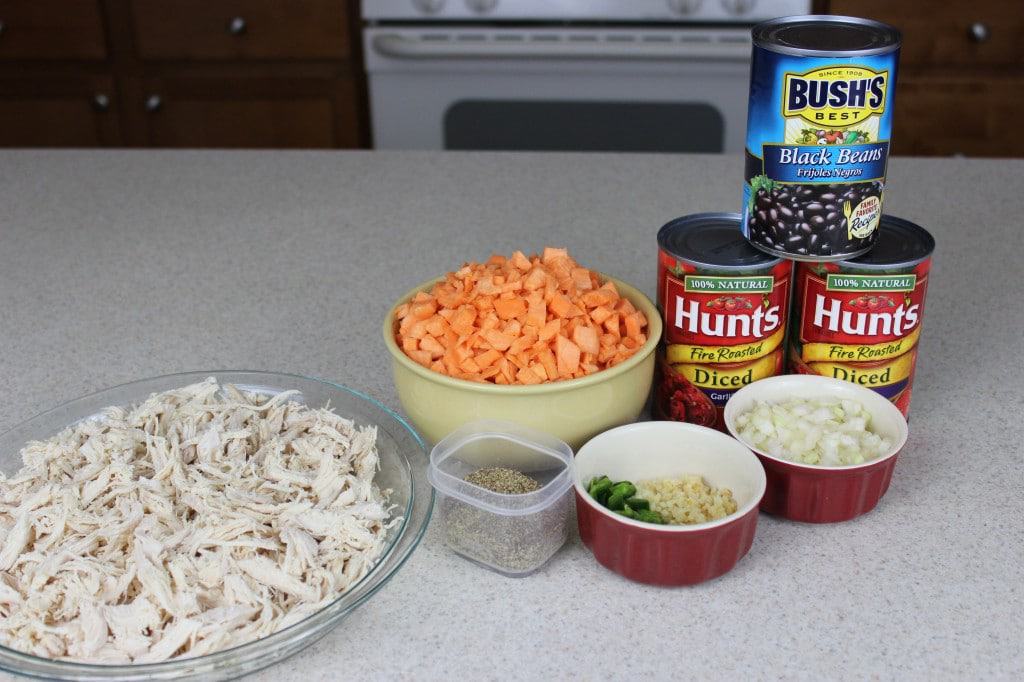 Instructions:
Poach the chicken: Bring the chicken broth to a rolling boil and add the raw chicken breasts. Cover and cook for 5 minutes. Turn off the heat and let the chicken continue to cook in the broth for another 20 minutes. Remove the chicken, let cool, and shred with two forks. Reserve 2 cups of broth. Keep chicken in the fridge until ready to use (I did this a day in advance and just stored my chicken and broth together in the fridge).
Saute the veggies: Heat the butter in a large soup pot over medium-high heat. Add the onion, garlic, and jalapeño and saute until tender. Add the chili powder, salt, and sweet potatoes. Saute until the sweet potatoes are lightly browned.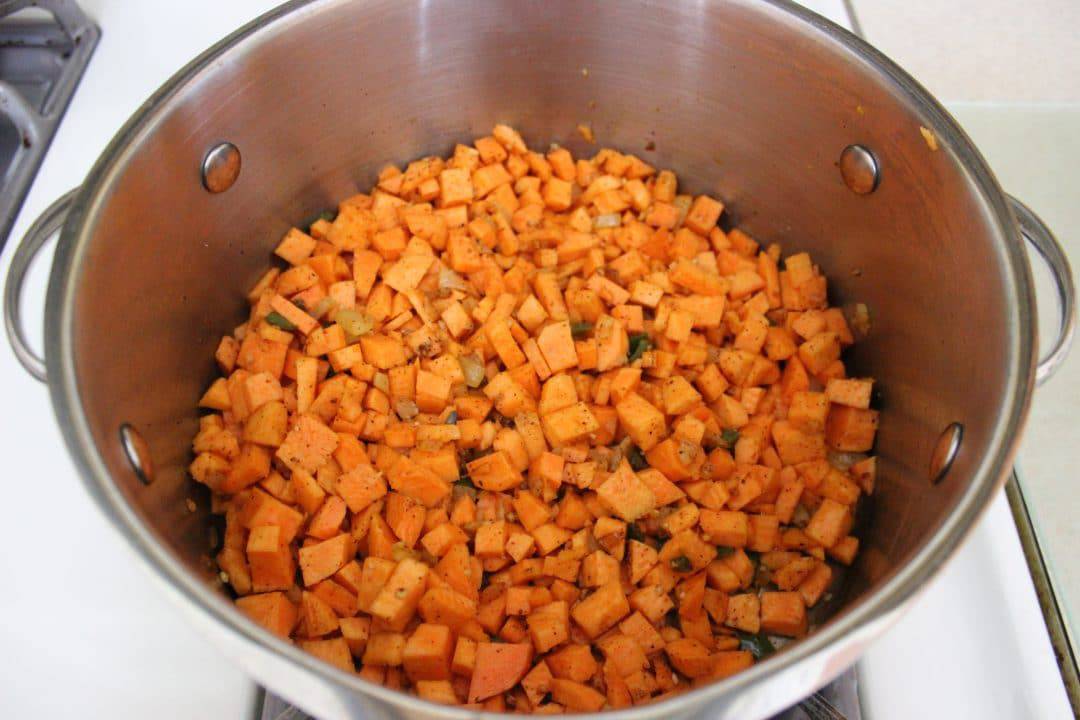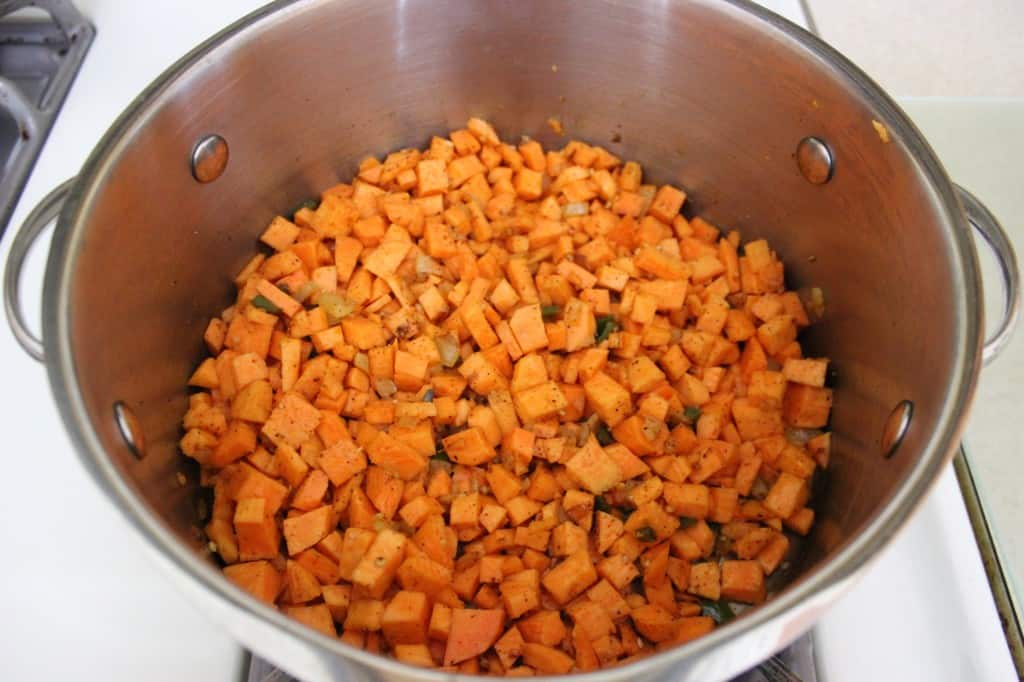 Let it cook: Add the fire roasted tomatoes, black beans, shredded chicken and reserved broth. Stir and cover with a tight-fitting lid. Keep over medium heat for 45 minutes without stirring (see notes).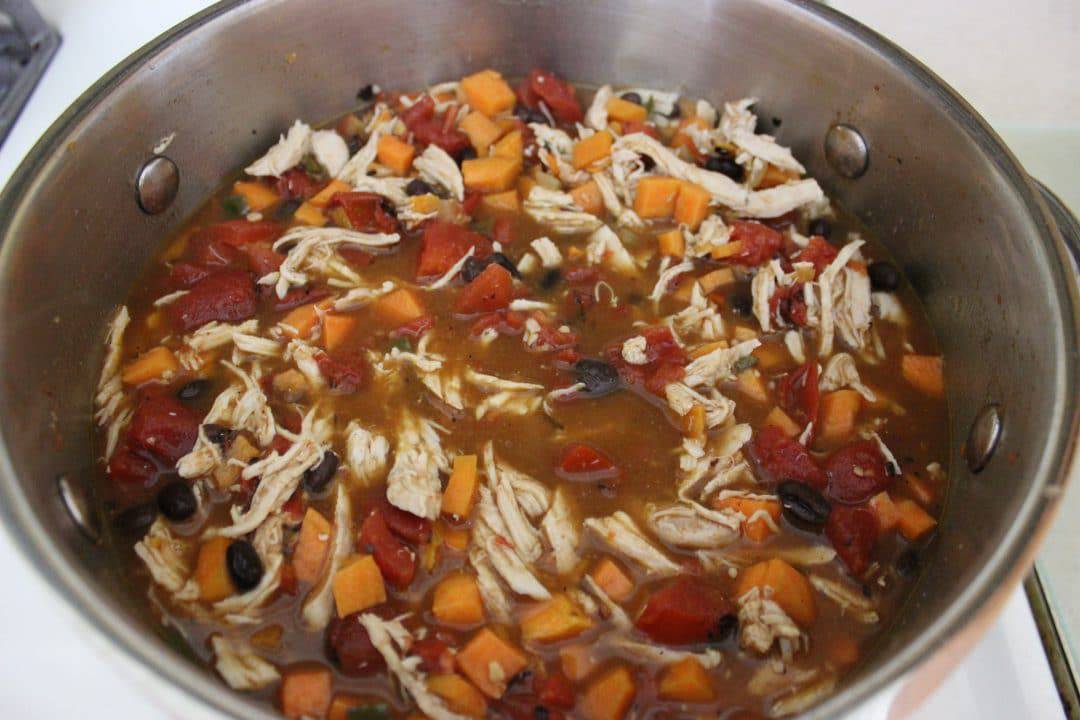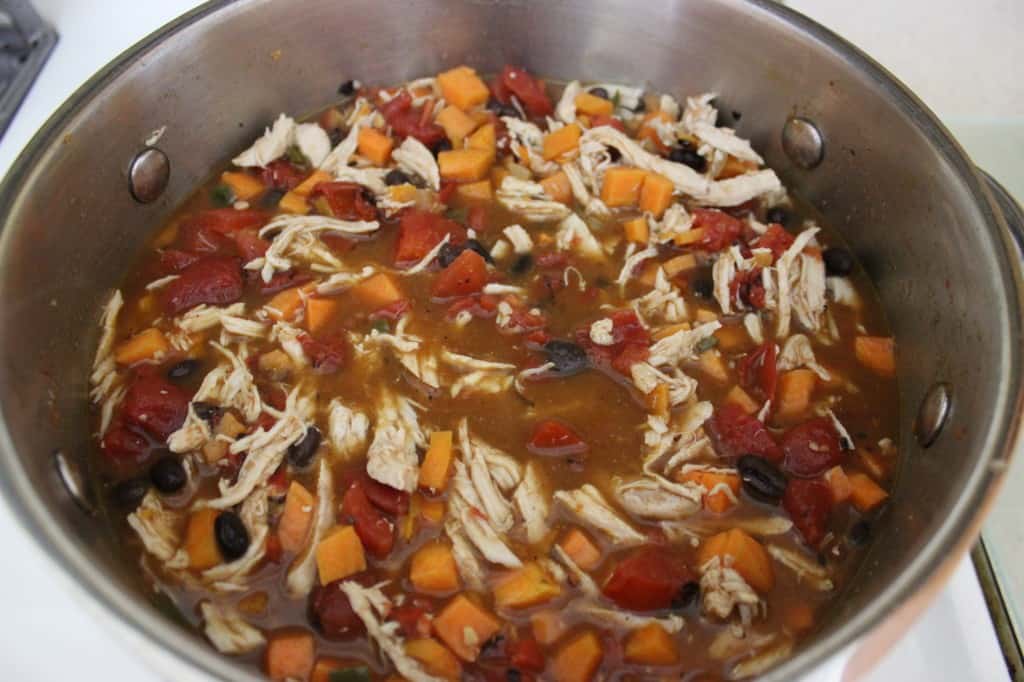 Make it saucy: After 45 minutes, uncover and you'll see a bunch of chicken and veggies with hardly any liquid. Perfect. Add 2 cups of water (or less, as needed) and stir to combine. Add the flax and stir again – this helps it thicken up and gives it a warm, nutty flavor.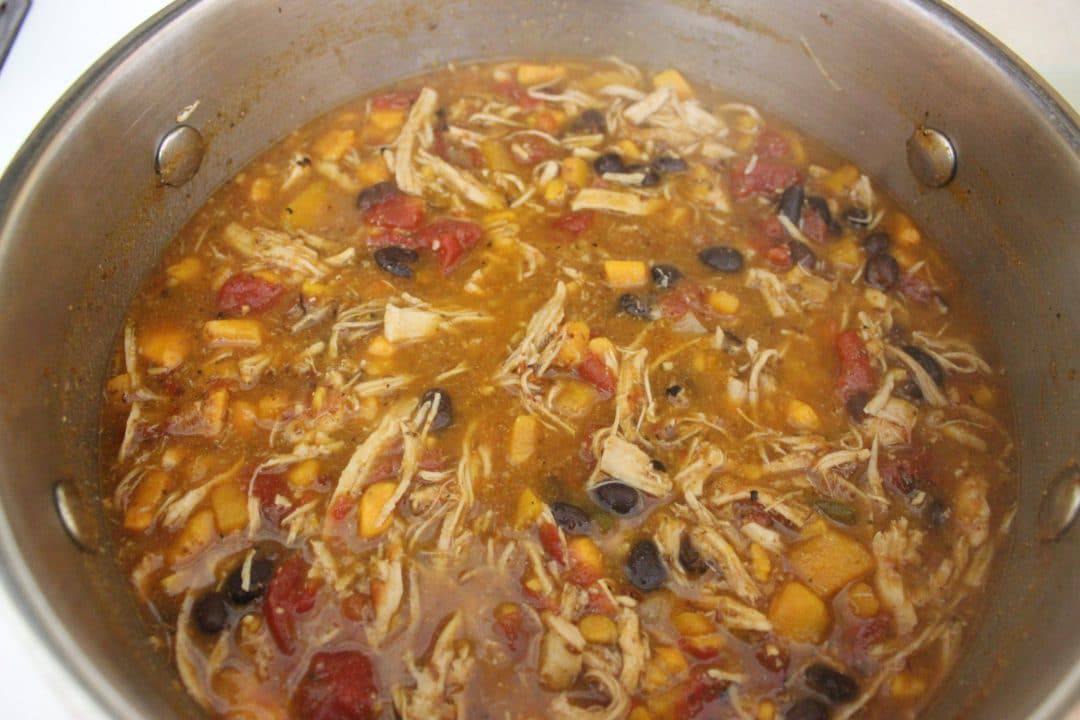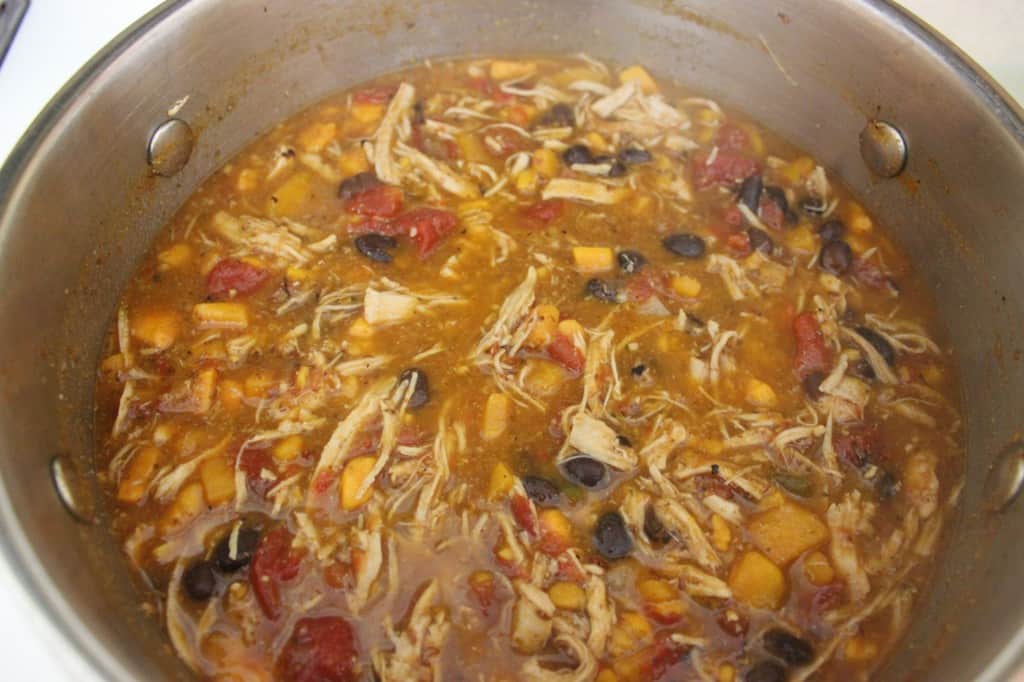 Eat: Season with salt and pepper and serve topped with cilantro and Cotija cheese.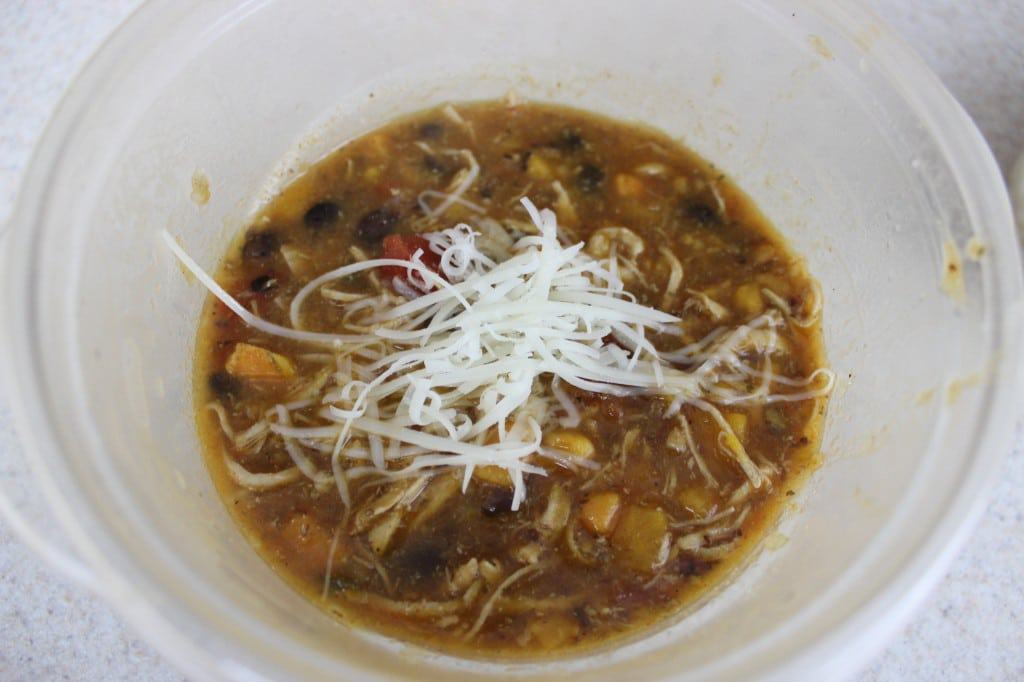 **It works best to use a nonstick pot. If your pot is NOT nonstick, be sure to stir periodically and add some water to prevent sticking and burning.
Got any comments, questions, or ideas for Jalapeno Sweet Potato Chicken Chili? Share them in the comments below!