This post may contain affiliate links. Please read my disclosure policy.
I am so sorry lovelies…but it is happening again.
I just cannot get enough of making pizza at home with Pillsbury Artisan Pizza Crust. This time I decided to give the Whole Grain a try by making a Chicken Alfredo Pizza topped with garlic and crushed red pepper Sautéed Arugula.
It was so delicious!!
Unroll Pizza Crust on to sheet pan and bake from 8 minutes in the oven on 400 degrees F.
Add you favorite sauce, toppings, and cheese.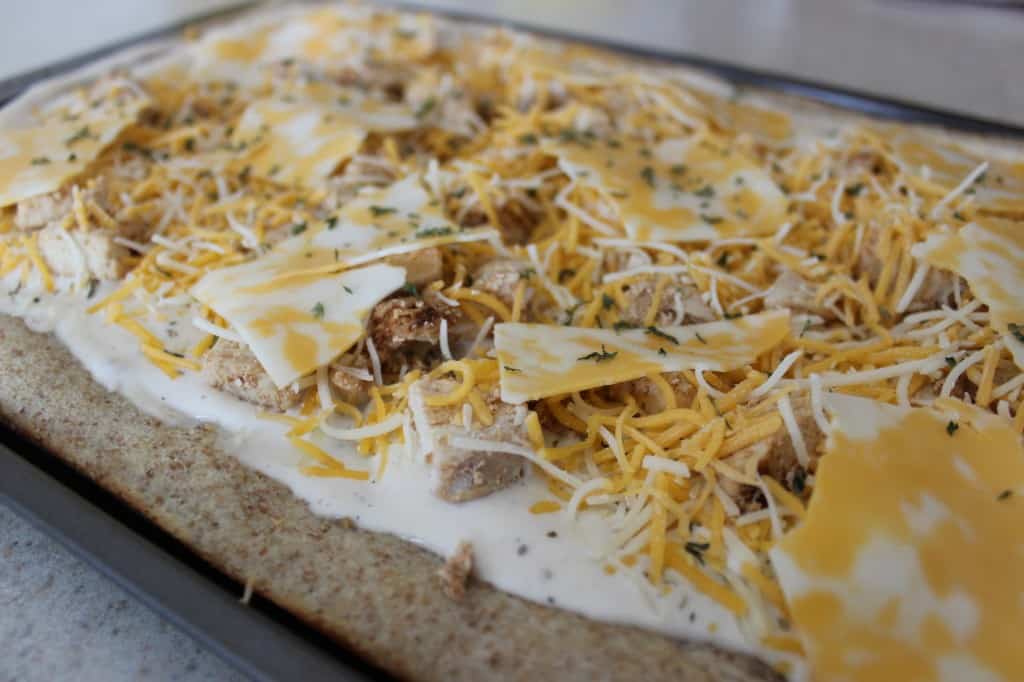 Return to the oven and bake for an additional 8 to 10 minutes or until crust is golden.
While pizza is baking in a medium skillet heat a Tablespoon of Olive Oil on medium high heat and add in Arugula or Spinach. Toss in a teaspoon of minced garlic and crushed red pepper flakes and toss until coated.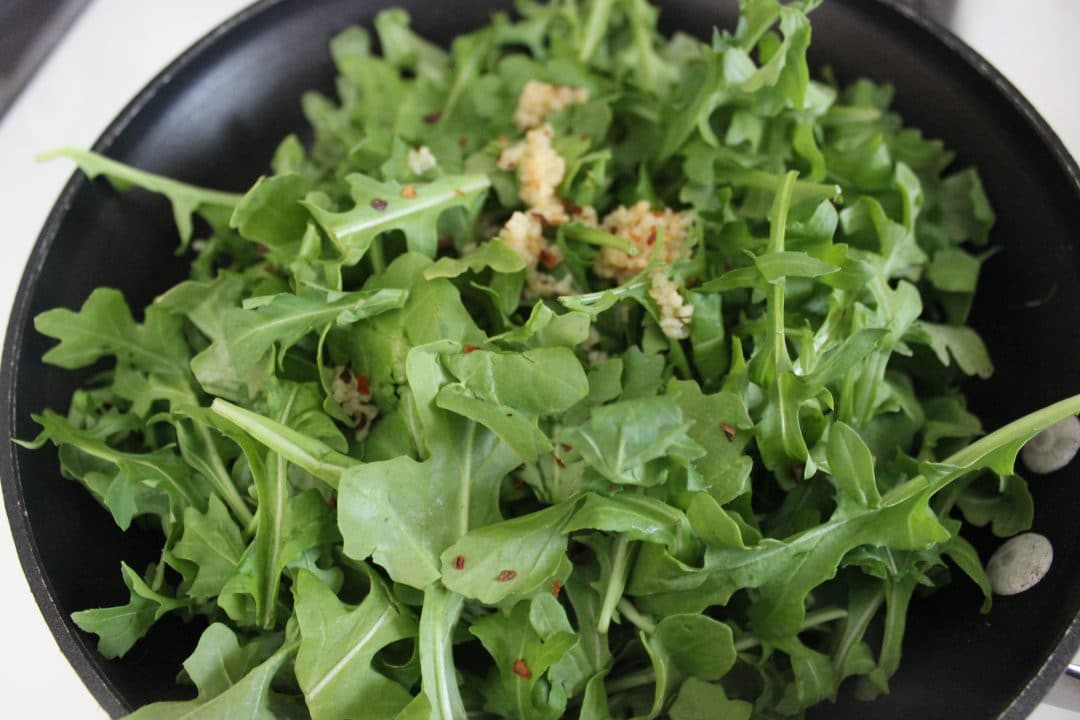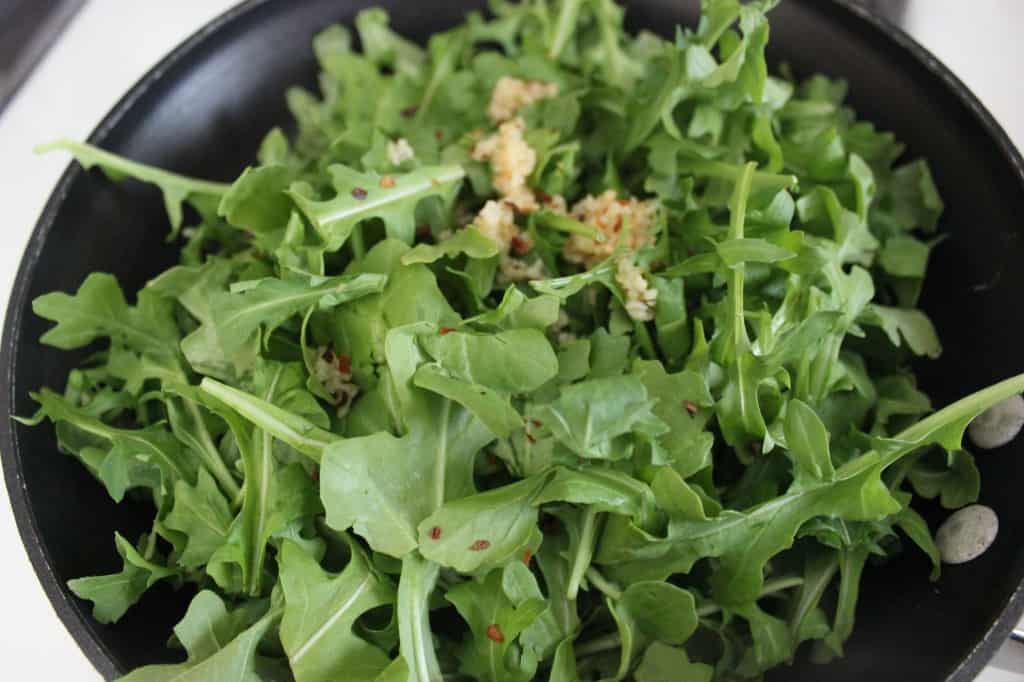 Remove from heat and spread on top of cooked pizza.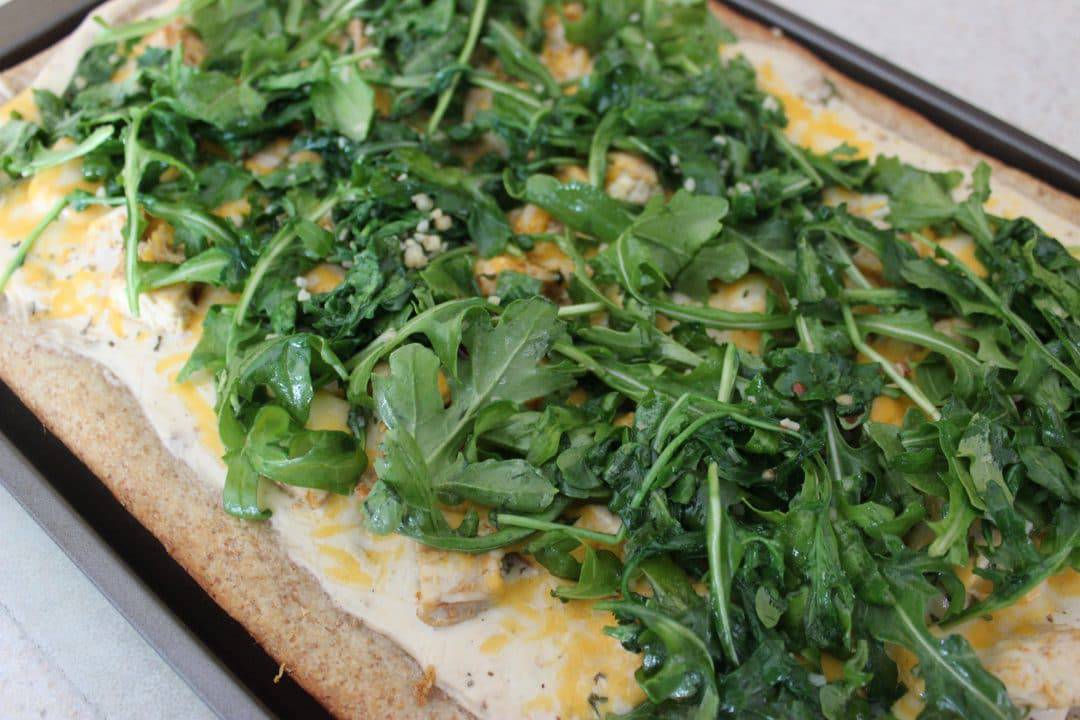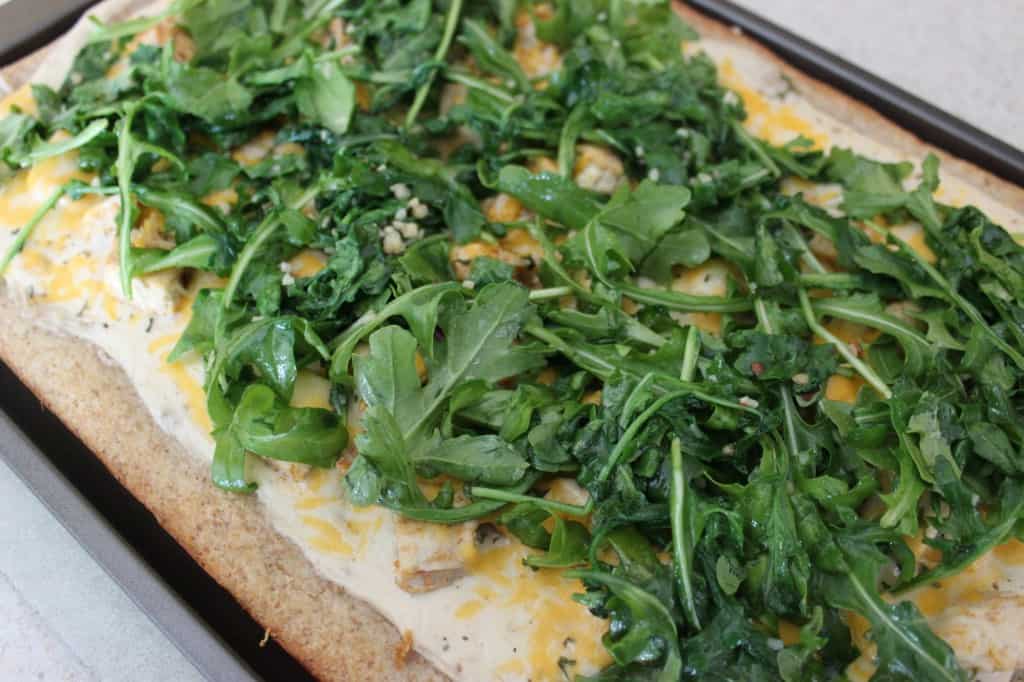 Enjoy!