This post may contain affiliate links. Please read my disclosure policy.
Happy Friday!!
I am going to let you in on a little secret...
During the Summer I can get a little lazy when in comes to cooking.
Then again I would not say lazy as much as I just say that I do not spend as much time in the kitchen as I do during other seasons of the year. Summer just hits and the kids are out of school and it seems like there are so many things happening that I find myself much busier than I am during the school year. That does not sound like that would even make any sense at all, but that is the way things seem to play out around my house.
It also does not help that the hot humid Georgia weather makes you want to stay cool any way possible. Which is really difficult when you have to turn on your oven. The first official day of summer just happened and yet I feel as though it has been summer for months.
So if you have noticed that I have not been creating as many recipes for you, then I want to let you know that I am aware and I will try to do better.
In the meantime...it is the perfect time to enjoy a good sandwich. So I decided to pair Pastrami with some Swiss Cheese on some Marble Rye and you know that the best way to kick this sandwich up a notch is to add some Horseradish Sauce and some Dijon Mustard.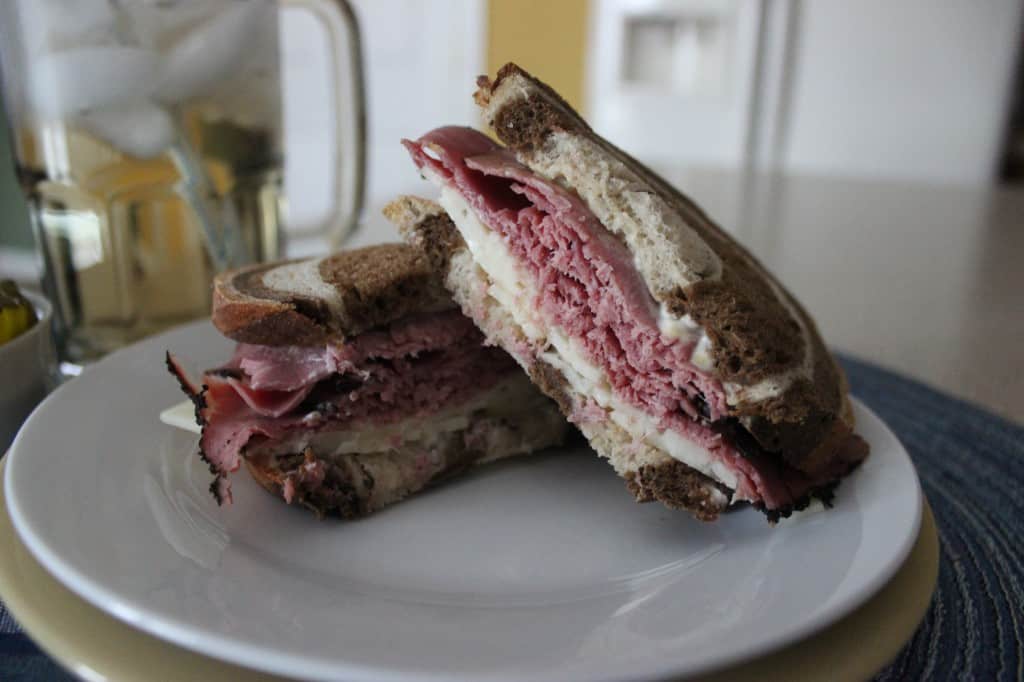 And since a sandwich in my world just is not complete without a good pickle, I had to add in some Sweet and Spicy Pickles just for good measure. This makes the perfect meal on the go and is so delicious!