This post may contain affiliate links. Please read my disclosure policy.
Homemade Veggie Broth is easy to make at home with any combination of chopped vegetables including scraps and is loaded with flavor and minimal ingredients.
Vegetable broth is so easy to make!
It is also a great way for you to make use of some veggies that you have forgotten about in your refrigerator crisper drawer. You know those veggies that you purchased because you went to the grocery store hungry and picked up any and everything that looked good. Oh! please do not tell me that I am the only person that is guilty of doing this. Or perhaps you have some veggies left over from a recipe and making some homemade vegetable broth is a great way to save those veggies that could otherwise go bad.When it comes to making vegetable broth simply use whatever you have on hand. You may also want to select a good combination of vegetables such as carrots, celery, mushrooms, parsnips, or leeks.
This recipe will make about 3- ½ cups and may be stored in the refrigerator or freezer for later usage. Give it a try!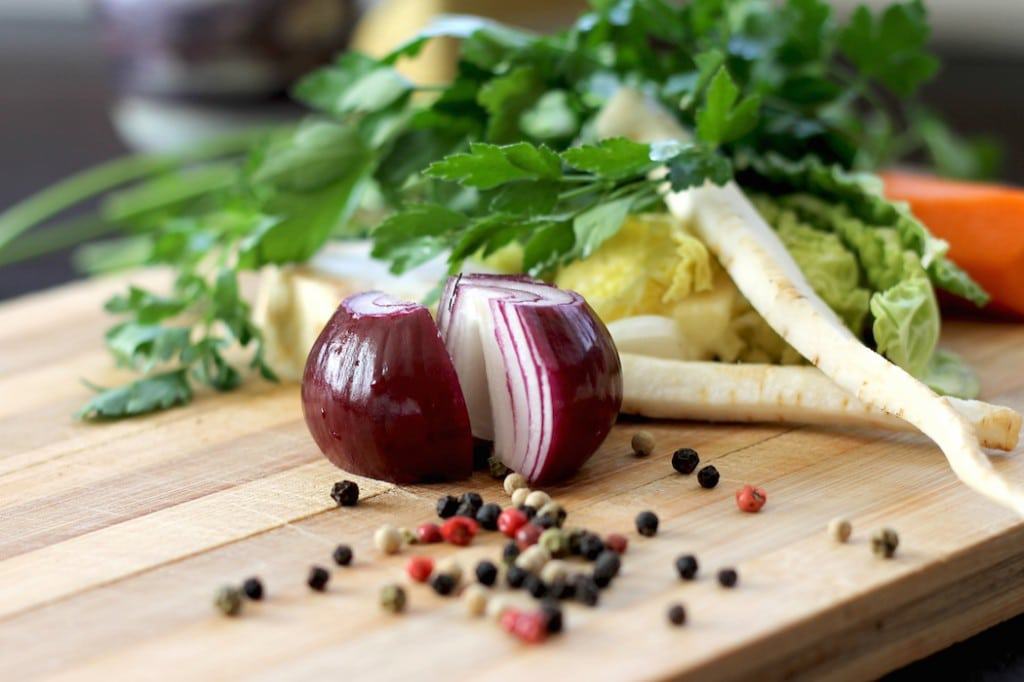 Homemade Veggie Broth Ingredients:
3 Tablespoons butter
3 cups (or more) chopped vegetables
4 cups boiling water
Season with salt and black pepper to taste
*feel free to add tomatoes or tomato juice for extra added flavor
Directions:
Begin by melting the butter in a large saucepan over medium heat and add in all of the chopped vegetables. Allow it to cook gently for 5 minutes, careful not to let the vegetables brown.
Then add the boiling water and simmer on low heat partially covered for 1 hour.
Season to taste with salt and pepper.
Strain and serve hot or cold.
Enjoy!
Got any comments, questions, or other ideas for Homemade Veggie Broth? Share them in the comments below!