I have been toying around with the idea of home-cooking for my dog, so much so that I set out on doing months of research before finally taking the plunge. I also coupled that with testing out single food items with my fur baby prior to totally giving him an entire food serving.
I decided to give this method a try because I was giving my dog partially wet dog food and dry dog food. He seemed to enjoy both, but after doing some research and learning of all the not so good ingredients that are in the wet dog food, I decided to instead make my own.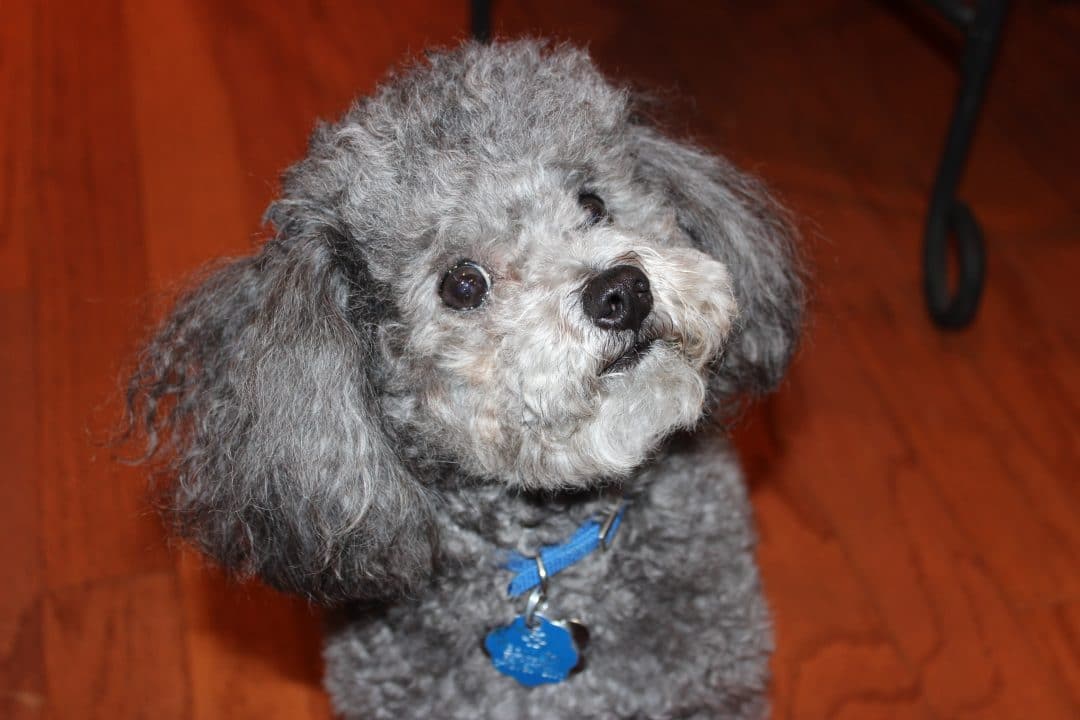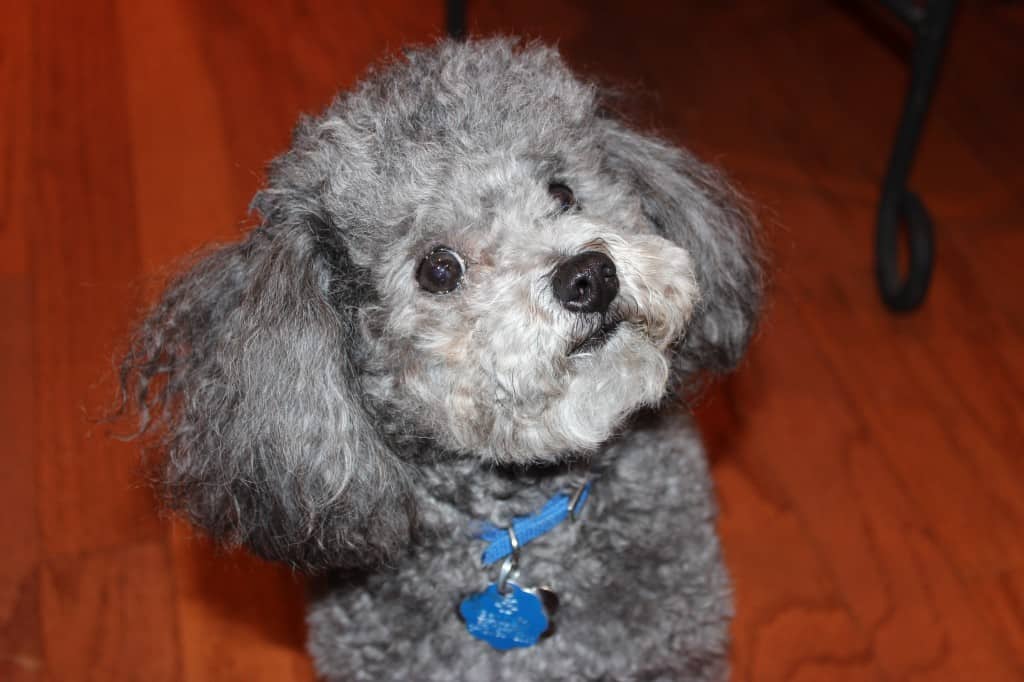 So just to be clear....I still give my dog a small portion of dry dog food as well for him to get his required vitamins and nutrients. That is also the reason why this recipe gives such small portions, because he is not solely fed this food alone. If you would like to freeze this recipe and use it as a treat for your dog every now and then...I am sure your dog will love it!
Before I share this recipe with you let me begin by putting the disclaimer out there that I am not a vet, animal nutritionists, or even a trained chef. The ideas shared here today are my very own and are my experience with my dog. If you have any questions or concerns then I would strongly encourage you to consult your vet. No that we have all the legal stuff out of the way let me share the recipe with you.
Yields: 2 weeks worth of ¼ cup serving of dog food
Homemade Dog Food Ingredients:
2 boneless chicken breasts
1 large sweet potato
1 cup brown rice, cooked
2 cups baby spinach
In a medium saucepan, boil chicken until cooked thoroughly
In another pan boil the sweet potato until done or you may microwave or cook in the oven. Use which ever method that you prefer. I chose to boil mine with the skin still on.
Cook rice until done...I cooked mine in a rice cooker.
When chicken is completely done, drain the water, chop, and shred the chicken. Add in cooked rice and stir together. Next chop the fully cooked sweet potato into small pieces and add in to the pot with the chicken and rice.
Stir together until comes together into a mash and then add in the baby spinach until it cooks down to desired mixture; about 5 minutes.
Portion into Ziploc bags by putting ¼ cup into each bag. If you have a larger dog then you will need to adjust your portions a bit, but this works well for small dogs that you are supplementing with dry dog food.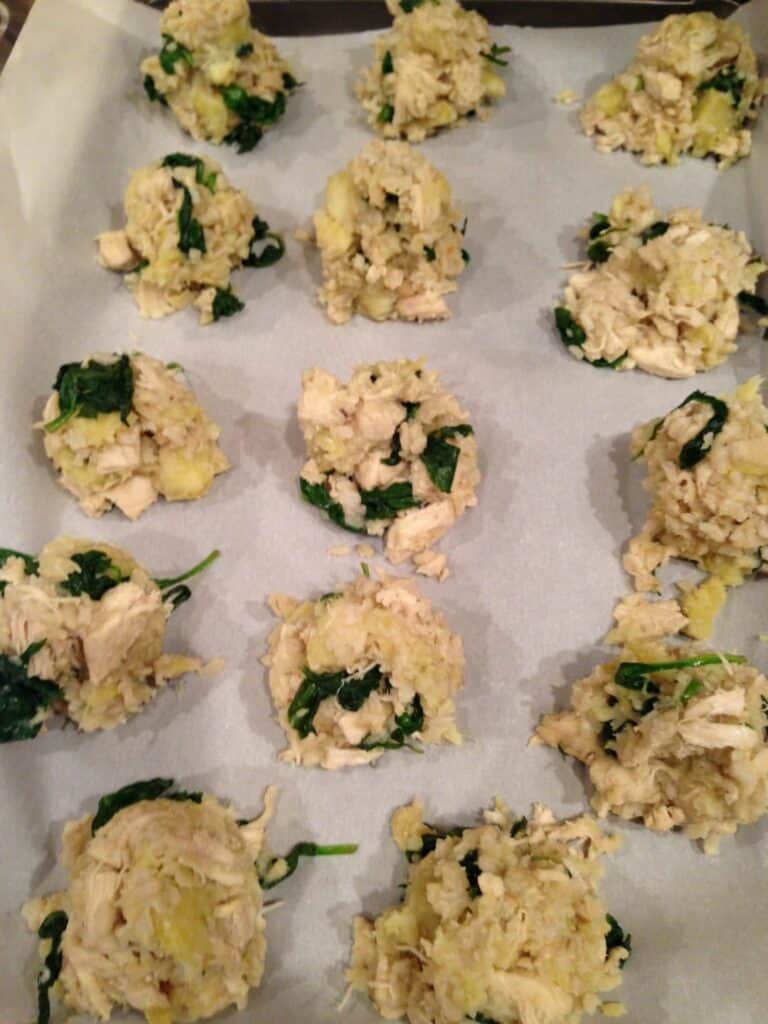 Put one weeks worth of meals into the refrigerator and the rest in the freezer.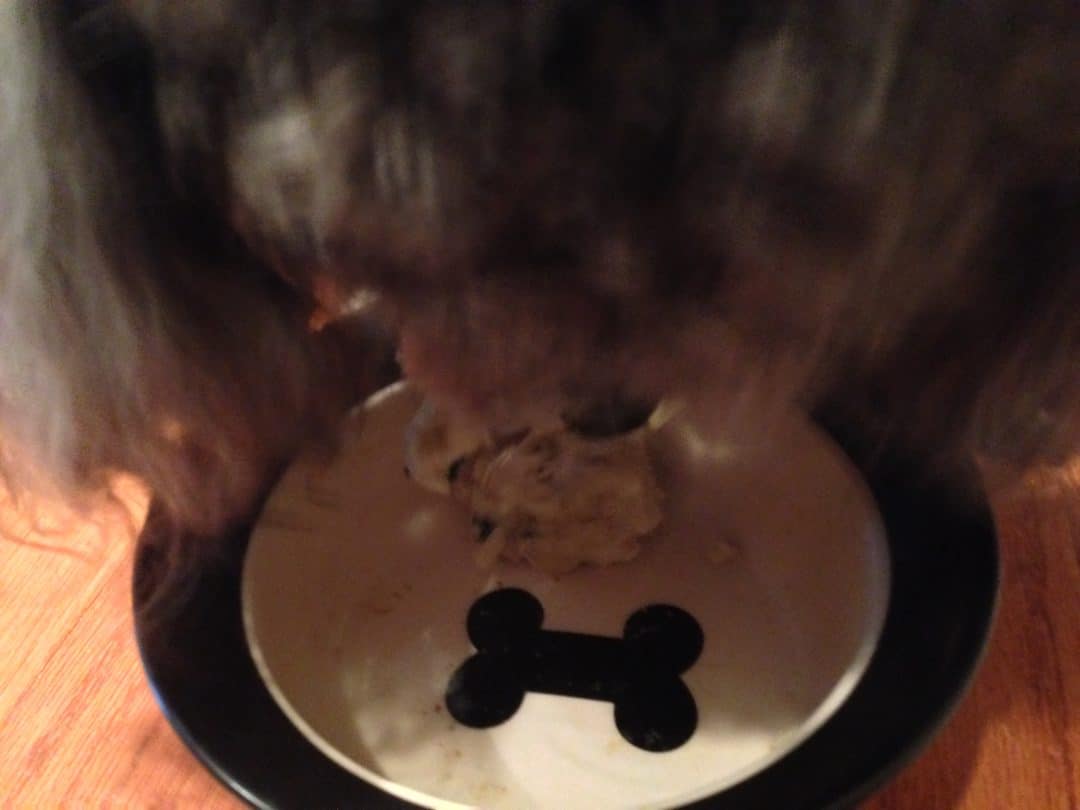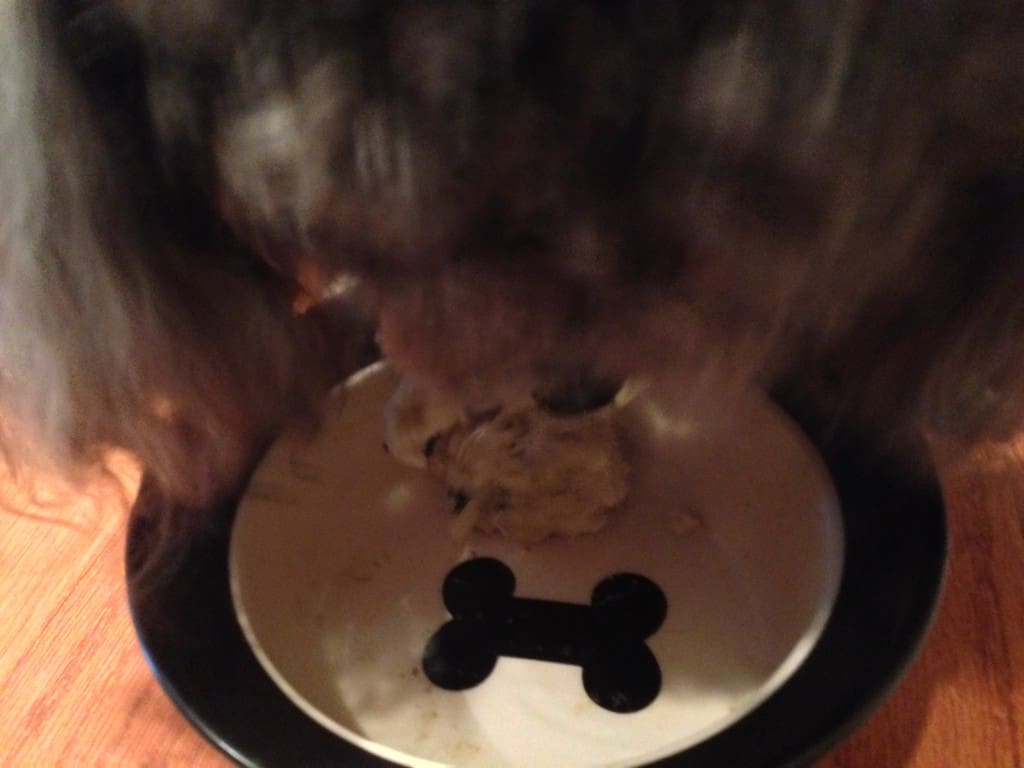 Your dog will certainly enjoy their homemade dog food!