This post may contain affiliate links. Please read my disclosure policy.
Need a holiday inspired drink after the holidays? Try making these five simple drink recipes at home any time of the year. Easy, sweet, budget-friendly, and delicious!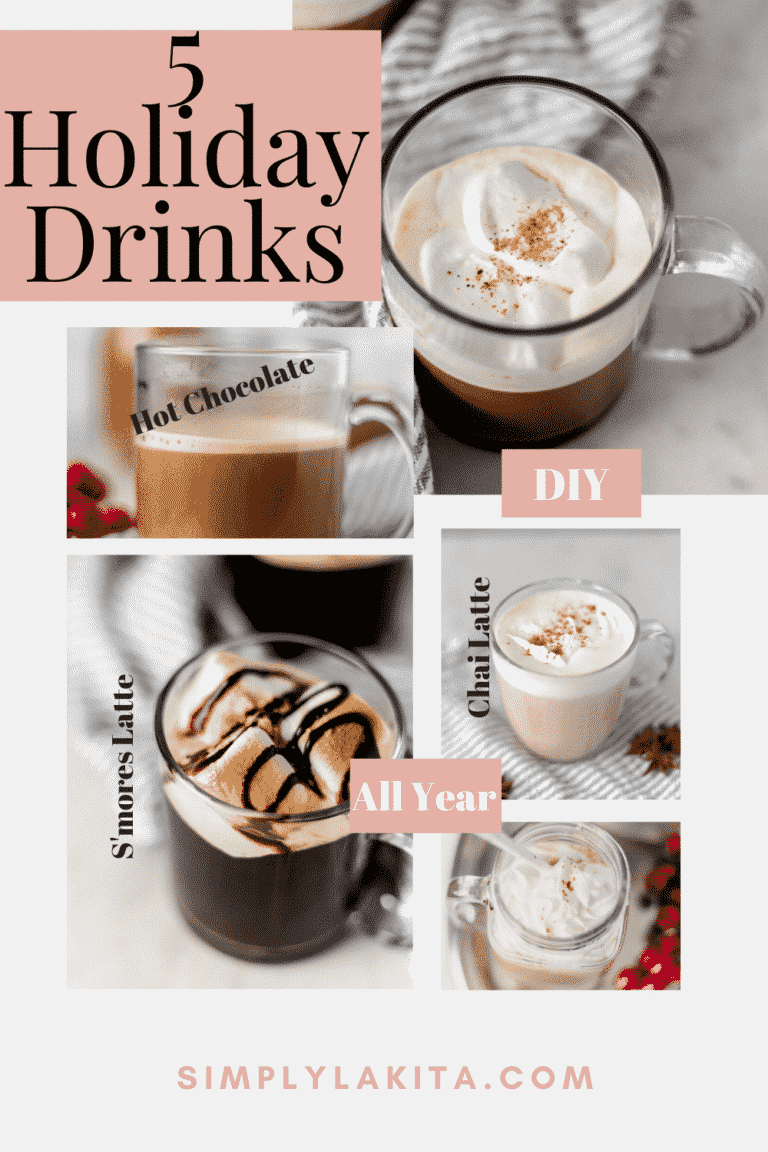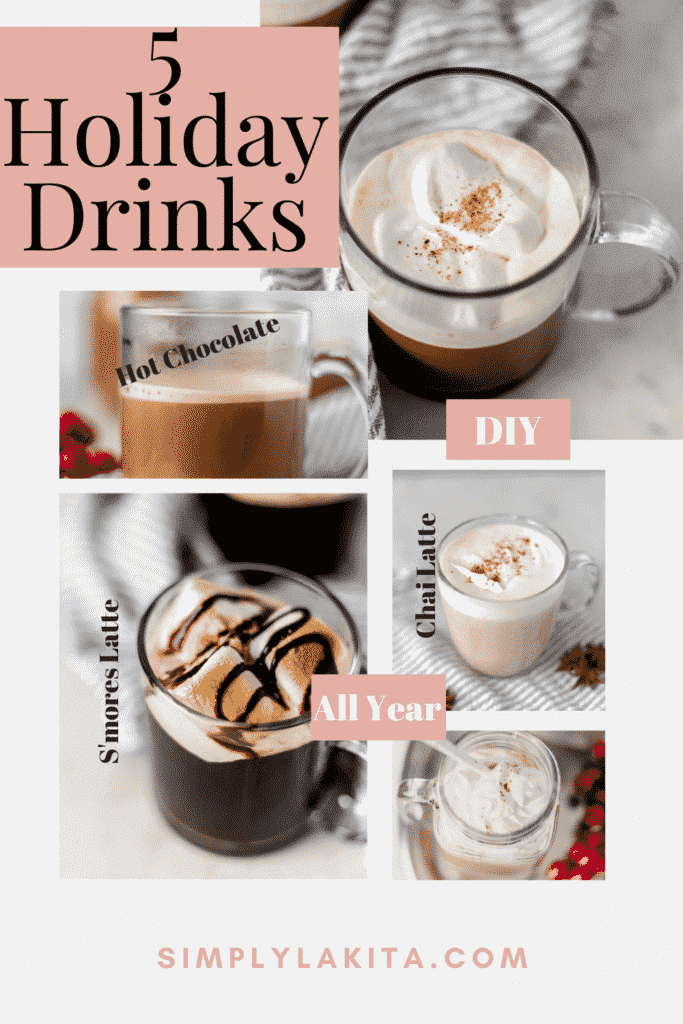 The Holiday season has officially come to an end!
We are in a new year and although some of you may be focusing on creating better lifestyle changes by changing your eating habits and exercising more. Others of us will miss the holiday season and all of the goodies that went along with it.
My favorite of those goodies is the seasonal beverages.
It is so exciting every season to see certain coffee shops serve their seasonal drink menu in those dazzling red cups. But I have to admit that I feel a little bit of sadness when they leave. However, if you still need your holiday-inspired drink fix, then have no worries because I have a few that you can make at home.
Let's check them out.
If you're just here for the list, then scroll all the way to the bottom and check out the short version 😉
Be sure to save this blog post or give it a PIN on Pinterest for those times when you need a holiday-inspired beverage any time of the year. AND if you are not following me on Pinterest, then why not? Let's fix that by becoming friends HERE as I share more delicious recipes that I find on the daily.
Need a Holiday Inspired Drink after the holidays? Try These:
Got any comments, questions, or other ideas for these Holiday Inspired Drinks? Share them in the comments below!