This post may contain affiliate links. Please read my disclosure policy.
Holiday Gift Guide for Bakers will help you find the perfect gift for the cake in your life this holiday season. Tools to fit any budget.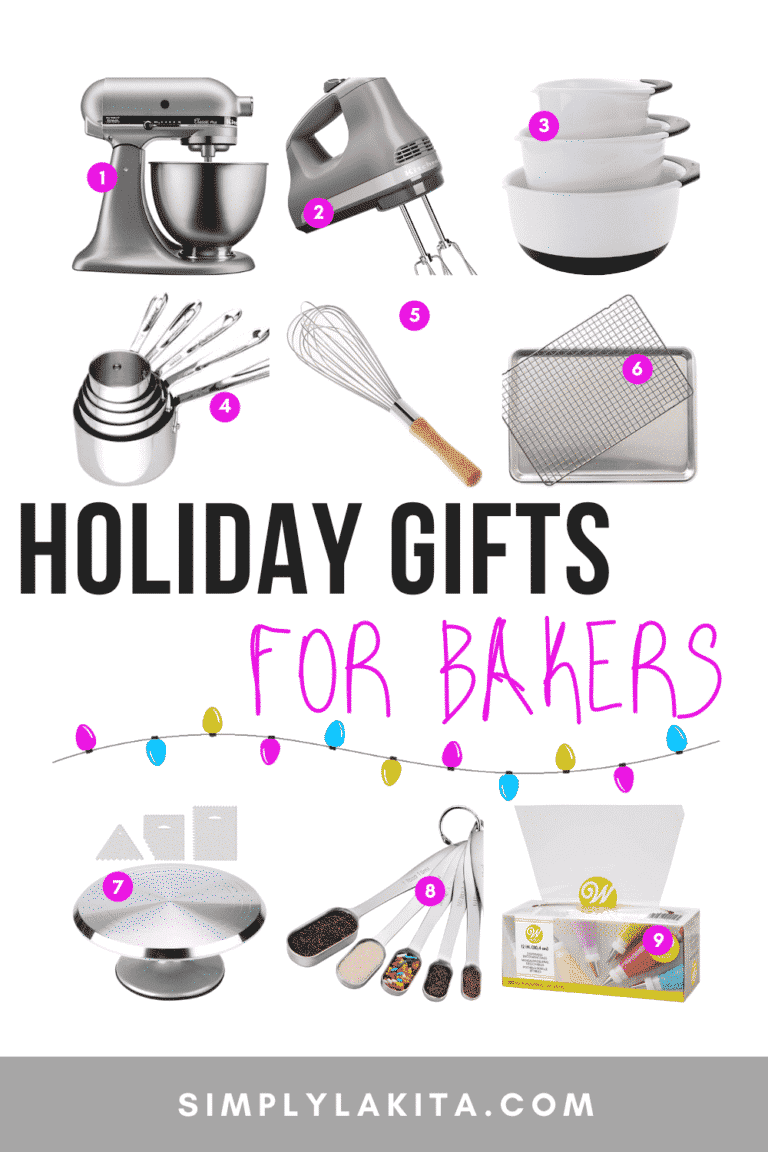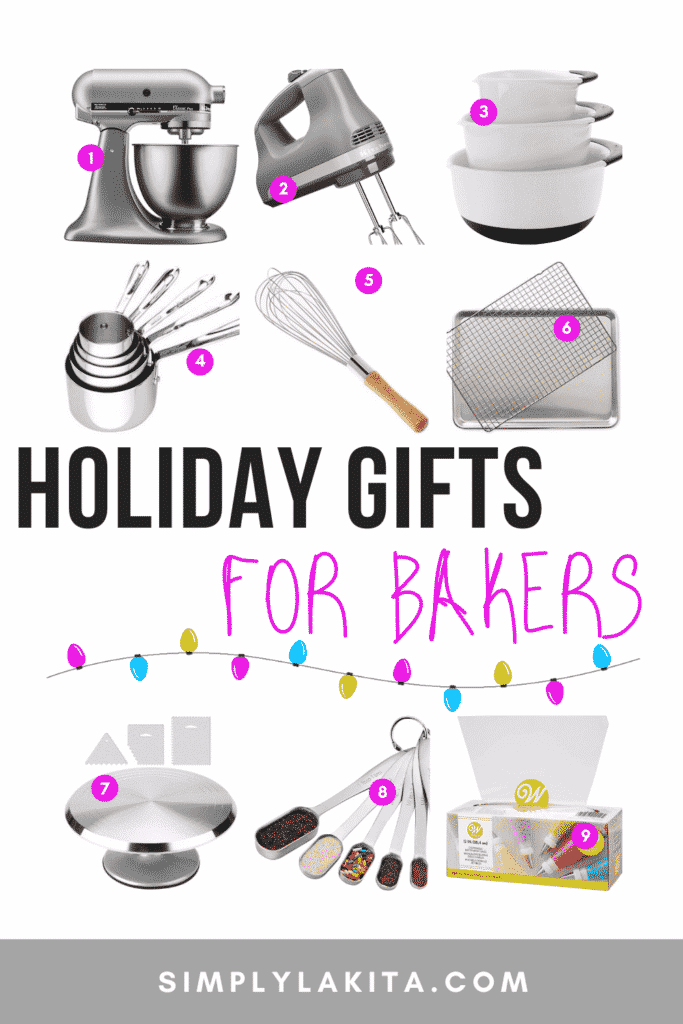 Disclosure: This post contains affiliate links. If you choose to purchase an item using the link, I may receive a small commission at no additional cost to you. See my disclosure policy here.
The holidays are here!
You may be in the full swing of looking for the perfect gift to give to your family and friends. If you have a baker in your life, or you are indeed that baker, then I am here to provide a little inspiration for you with this Holiday Gift Guide for Bakers.
One of the things that I love doing is baking. It holds fond memories for me and is my happy place. There is nothing like the smell of something sweet and delicious filling the home while baking.
It is the best.
As a baker, I am always in search of kitchen tools that are functional and help to make my baking life easier. Today I will share with you a few of my absolute favorites. The best part about this guide is that all of the items can be purchased through Amazon, so no need to leave the house to get your shopping done.
Just sit back and relax in your cozy pajamas with a cup of hot cocoa while finding the perfect gift for the baker in your life.
Let's get started!
These are just a few tools that every baker should have. Grab one, two, or all of them this holiday season to share with the baker in your life.
Want some recipes to bake this holiday season? Try These:
Have any other items that you love for this Holiday Gift Guide for Bakers? Please share them in the comments below!