This post may contain affiliate links. Please read my disclosure policy.
Microwave Chocolate Mug Cake is a single serve fudgy treat that is rich, creamy, and full of the chocolate flavor. Serve with your favorite ice cream.
Hello readers, if there are any left out there!
My apologies for the radio silence on the blog, I have been settling into my new home and working on so many other things. I hope everyone is having a beautiful beginning to the autumn season. Can you believe it is October already?? Crazy right. It will be Christmas soon.
Since my last post my little family has moved to the sunshine state of Florida from Georgia, I began a new job, my son Michael is still busy with the football season, and my little fur-baby Shakespeare is still being…well, Shakespeare.
I have missed posting on here and sharing my kitchen experiences with each one of you. I promise that I will re-commit myself to posting every Monday and Friday if you will still allow me to be on your blog reading list. So do we have a deal??? Great!!
You may have also noticed that I have made a few changes to Simply LaKita. I decided that it was time to tidy things up a bit and make a few changes. Please bear with me while this process is still on-going and I hope you enjoy the changes and it makes recipes much easier to find.
So without further delay, I will stop babbling and share a cool recipe with you. This one is super easy and involves chocolate cake (my personal favorite), a mug, and a microwave.
Microwave Chocolate Mug Cake Ingredients:
½ cup all-purpose flour
¼ cup + 2 tablespoons unsweetened cocoa powder
½ teaspoon baking powder
¼ cup + 2 teaspoons granulated sugar
¼ teaspoon kosher salt
½ cup + 2 tablespoons milk (any kind but skim)
¼ cup neutral-flavored oil (I used vegetable)
2 tablespoons mini chocolate chips
optional: whipped cream, cherries, ice cream
Instructions:
First, gather up two microwave-safe mugs. Each mug should hold at least 1½ cups of water to prevent over-flows during cooking. Check your microwave, and ensure the power setting is on high. In a small bowl, whisk together the flour, cocoa powder, baking powder, sugar, and salt. Set aside.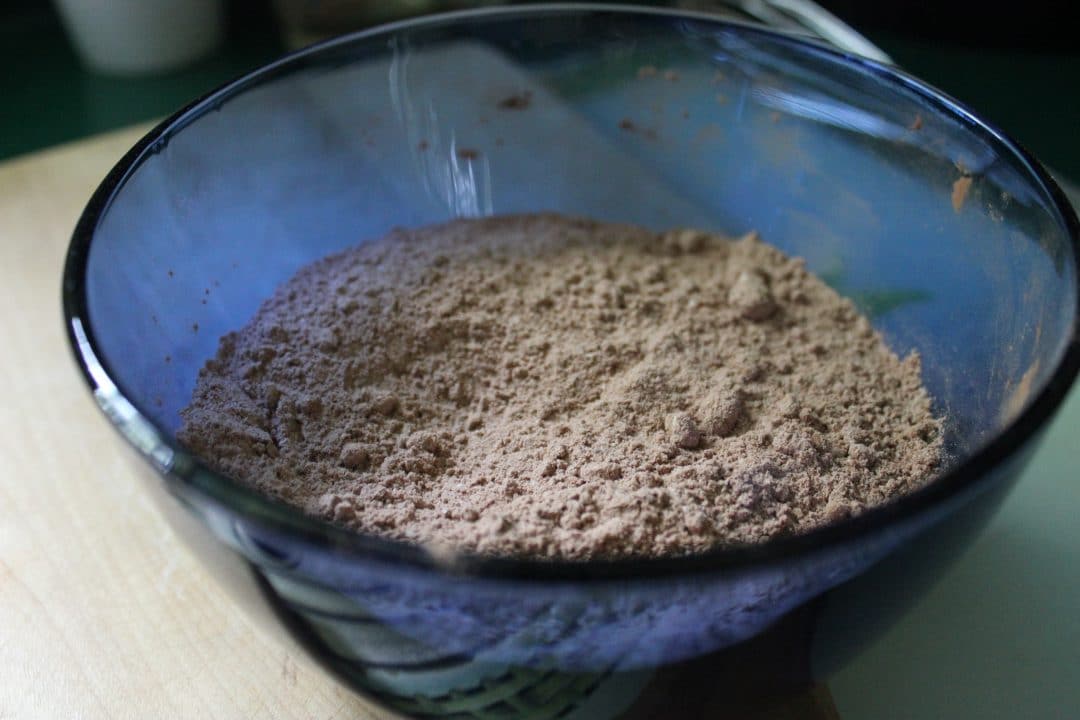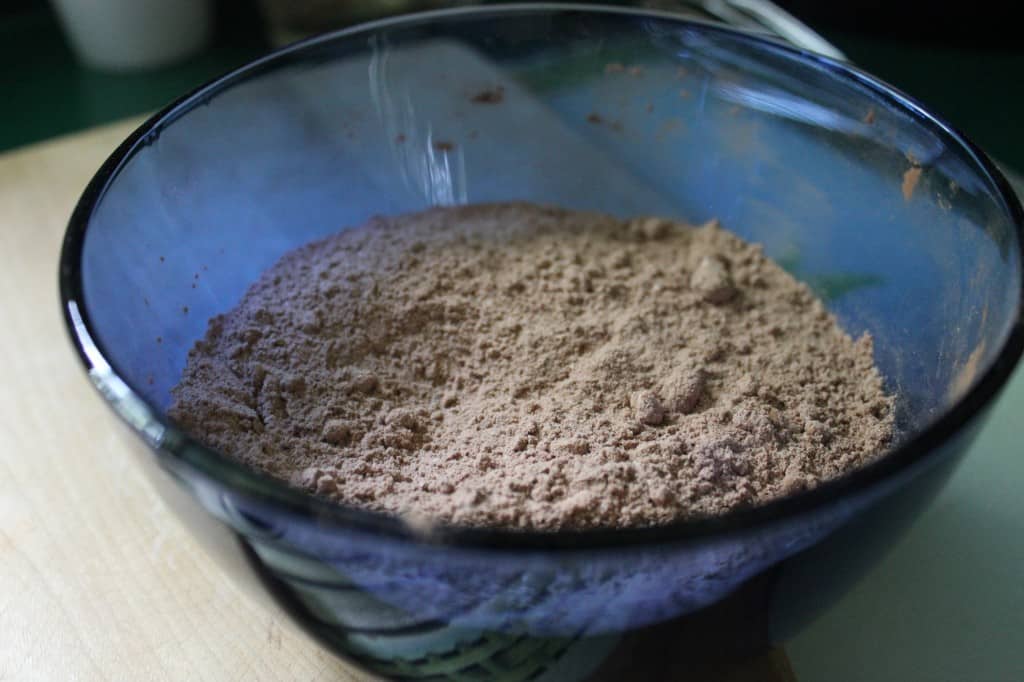 In a measuring cup, whisk together the milk and oil. Pour this over the dry ingredients, and whisk until the batter is lump-free.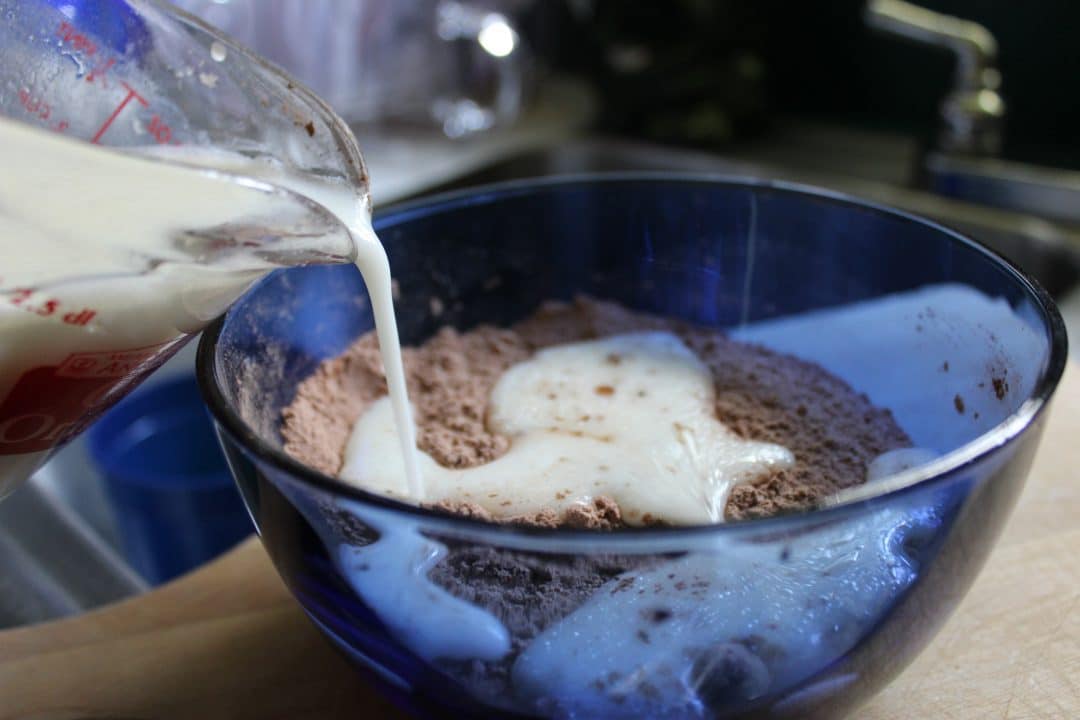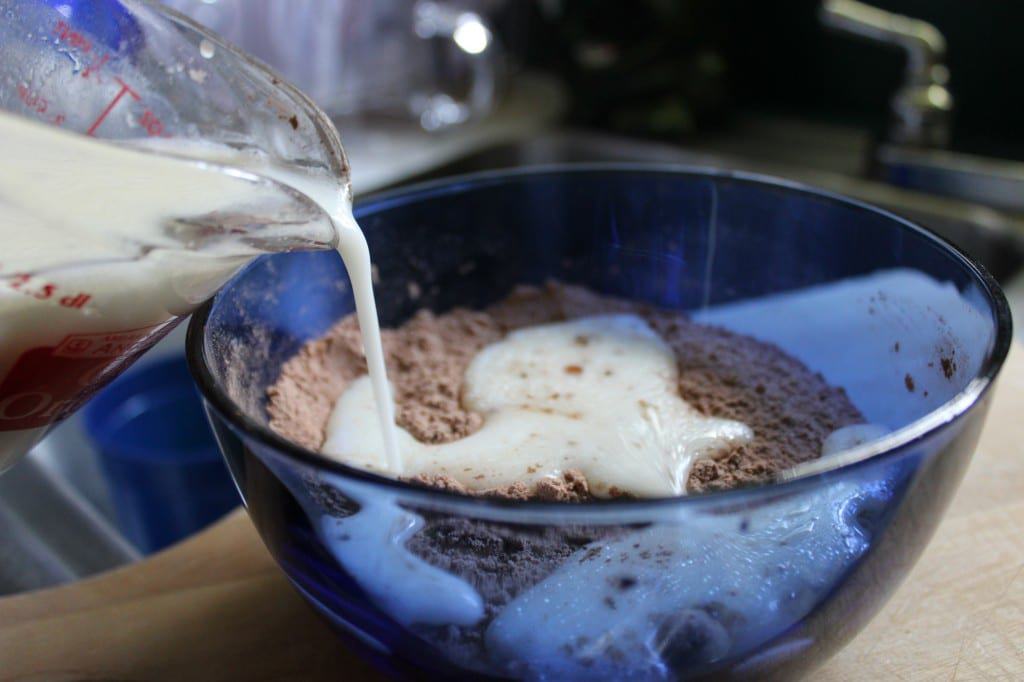 Divide the batter between the two mugs, and top each mug with 1 tablespoon of the mini chocolate chips.
Microwave each mug cake separately for 70 seconds. After 70 seconds, let the cake rest in the microwave for about 1 minute before opening the door.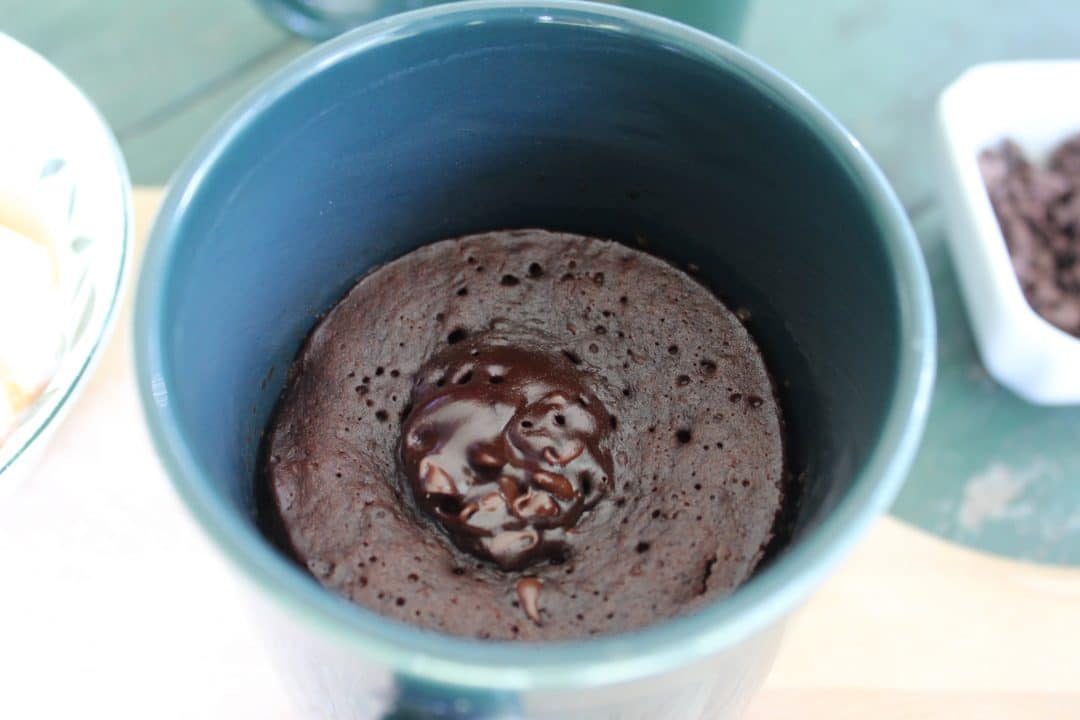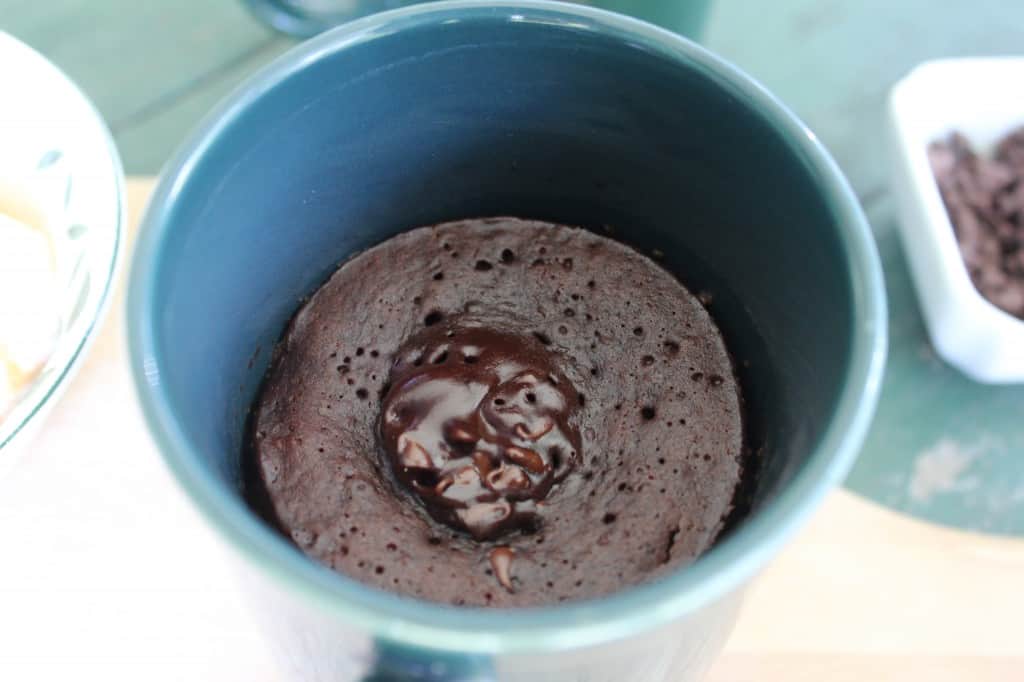 Serve with whipped cream, chocolate sauce, ice cream, and cherries, if desired.
Enjoy!
*Original recipe created by Dessert for Two
Got any comments, questions, or other ideas for this Microwave Chocolate Mug Cake? Share them in the comments below!