Friends, this is RAVIOLI LASAGNA!
I mean seriously do you understand how amazing this recipe is? I have had Cheese Ravioli with pasta sauce and I have had Lasagna, but I have never had the two together until now. This recipe makes life, dinner, and lasagna so unbelievably easy that I almost feel completely guilty sharing this recipe with you. But anyway here goes!
The Ravioli Lasagna Details:

Loaded with cheesy goodness
No need to boil ANY lasagna noodles
No need to buy any ricotta cheese
Only requires a 12-inch skillet and 9 by 13-inch baking dish (easy clean up)
Pair it with a salad and garlic bread for a complete meal in minutes

Ingredients:
1 lb. ground beef (or ground turkey)
1 jar of your favorite spaghetti sauce
1 package (25 oz.) frozen cheese ravioli
2 cups shredded mozzarella cheese
1/2 cup shredded/grated parmesan cheese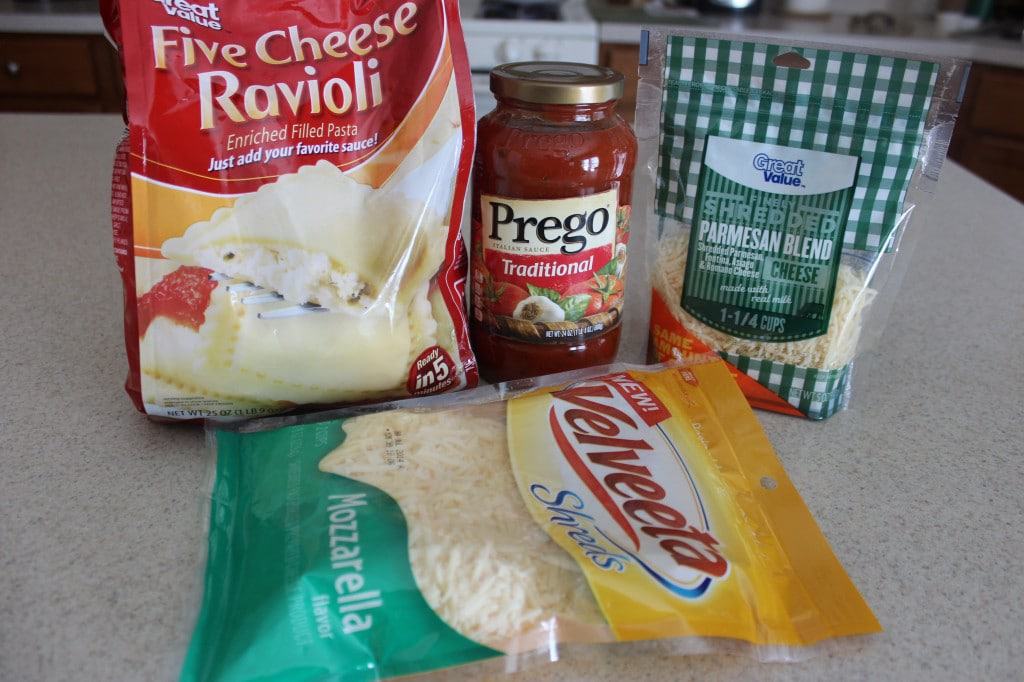 Directions:
Crumble ground beef in a medium skillet and brown, drain oil, and stir in spaghetti sauce until heated thoroughly.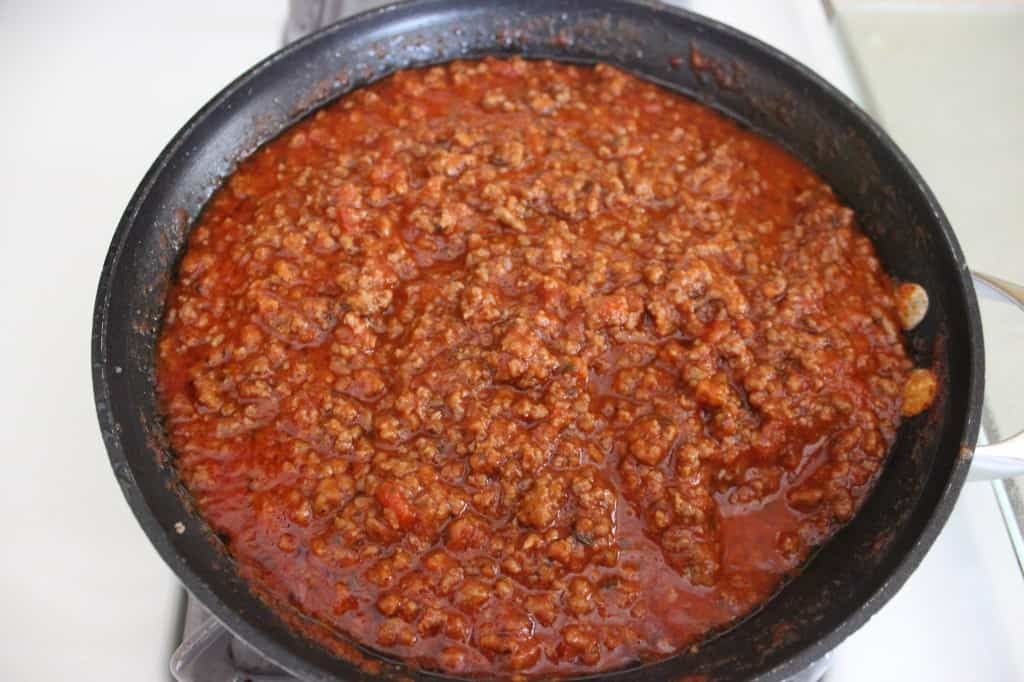 Heat oven to 350°F.
Spray bottom and sides of rectangular baking dish 9 by 13-inche baking pan, with non-stick cooking spray.
Spread 3/4 cup of the meat sauce in the bottom of the baking dish.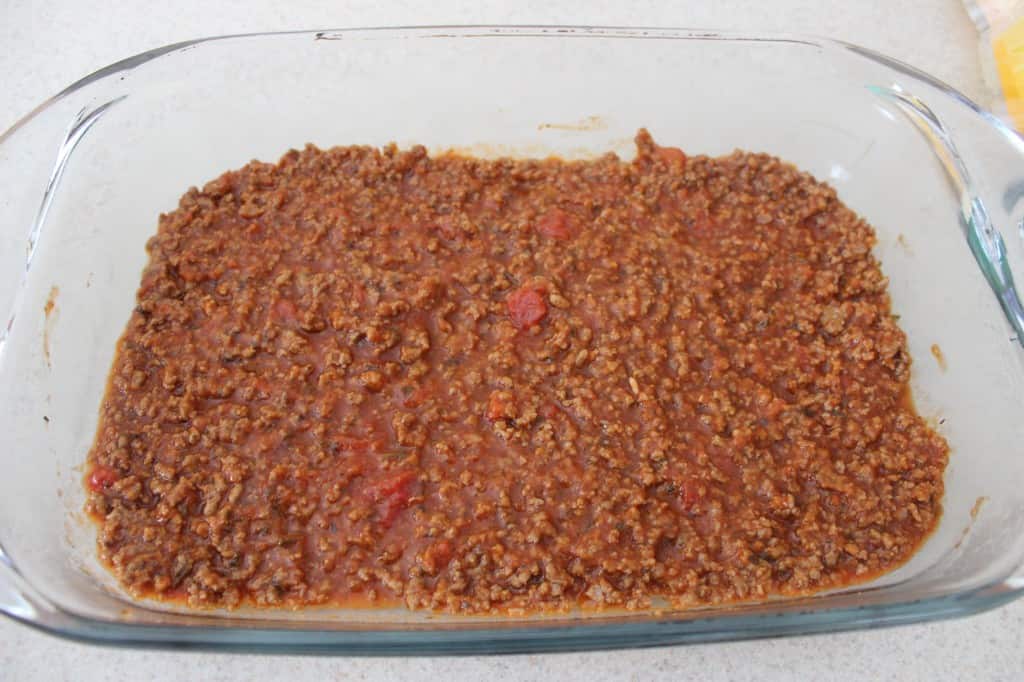 Arrange half of the frozen ravioli in single layer over sauce.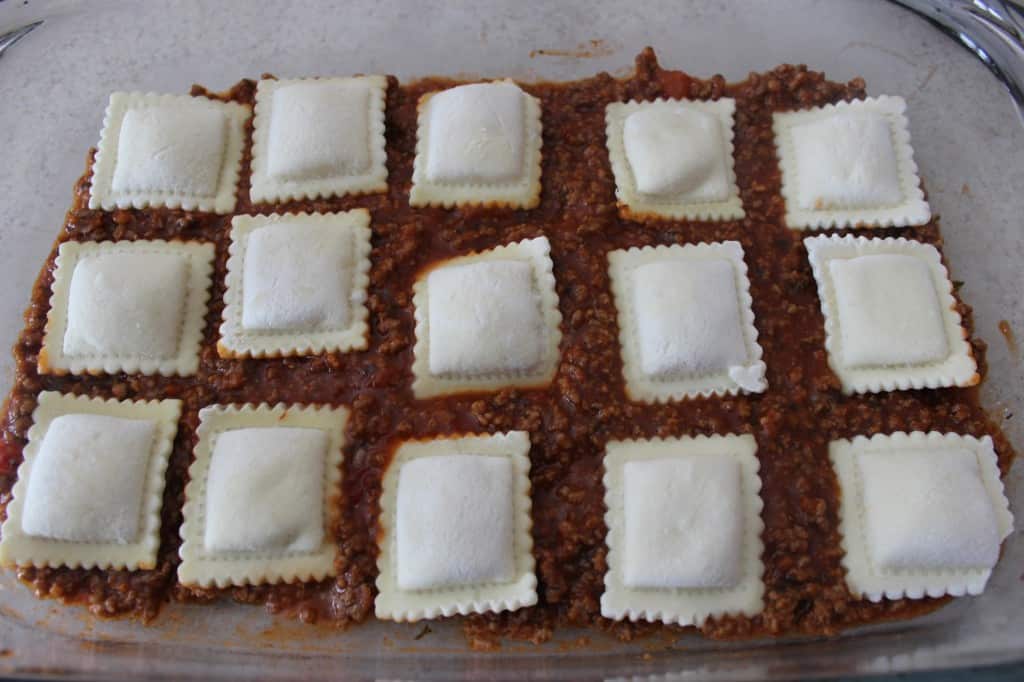 Top with half of the remaining meat sauce and 1 cup of the mozzarella cheese. Repeat layers once, starting with ravioli. Sprinkle with Parmesan cheese.
Cover with aluminum foil and bake 40 minutes. Remove foil; bake uncovered 15 to 20 minutes longer or until bubbly and hot in center.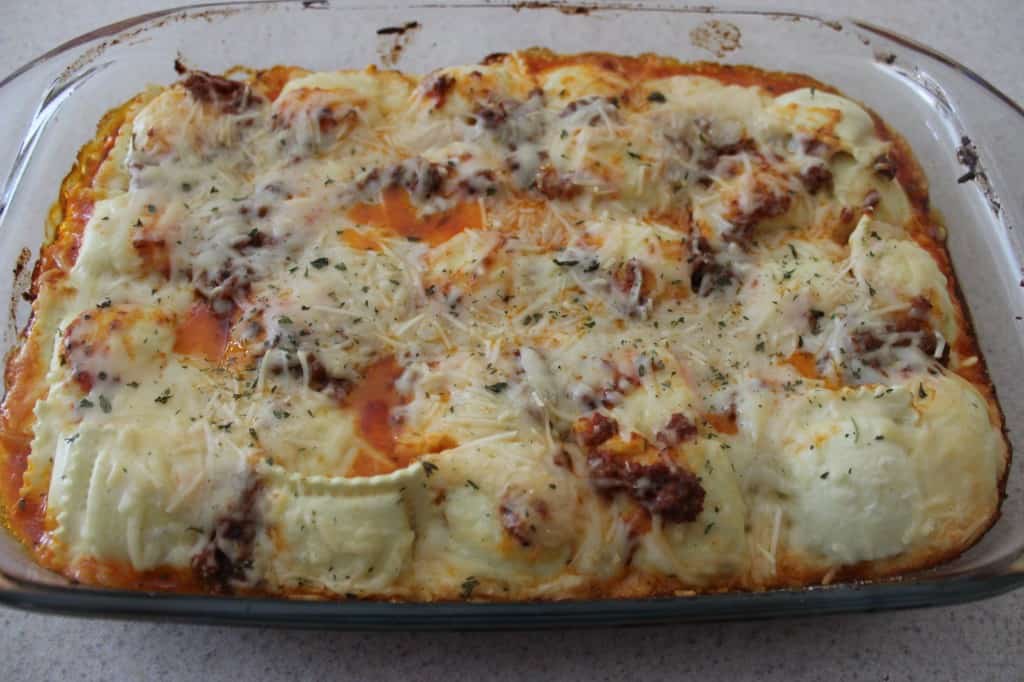 Let stand 10 minutes before cutting.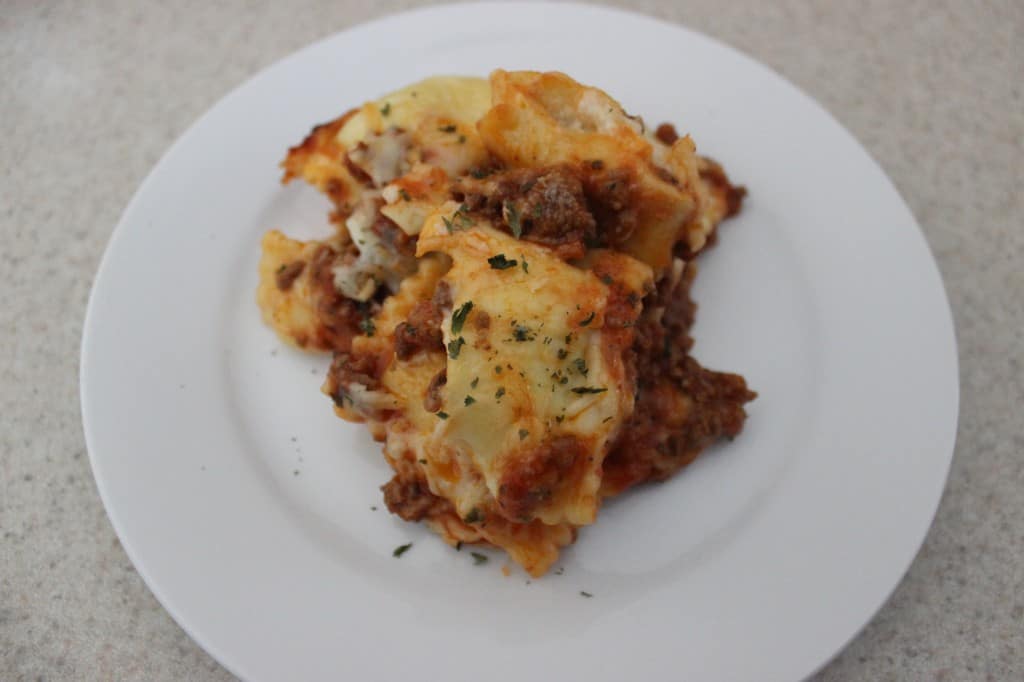 Enjoy!