This post may contain affiliate links. Please read my disclosure policy.
Ground Beef Samosas are a baked triangular shaped pastry that is savory and loaded with flavor. They can be served hot or cold as a snack or main dish.
Looking for a way to transform those leftovers into something new?
Well...I have 2 recommendations for you and that is a hearty Shepherd's Pie or Samosas. I will save the Shepherd's Pie for another day, so today I will chat with you about Samosas.
Samosas are basically a fried or baked pastry with a savory filling. I chose to use ground beef for this recipe, but you can use any ground meat (pork, turkey, or chicken) or skip the meat altogether and make it totally vegetarian.
Ground Beef Samosas Ingredients:
2 Tablespoons of Canola or Vegetable Oil
1 medium Onion, chopped
1 teaspoon minced garlic
1 teaspoon minced, peeled fresh ginger
¾ teaspoon ground coriander
½ teaspoon turmeric
¾ teaspoon salt
1 pound lean ground beef
½ cup water
¼ cup chopped cilantro
Heat a large skillet with 2 Tablespoons of canola or vegetable oil.
Add onion, garlic, ginger, ground coriander, turmeric, salt, and cook, stirring over medium heat for 3 minutes.
Add 1 pound of ground beef and cook until meat is cooked through (about 5 minutes).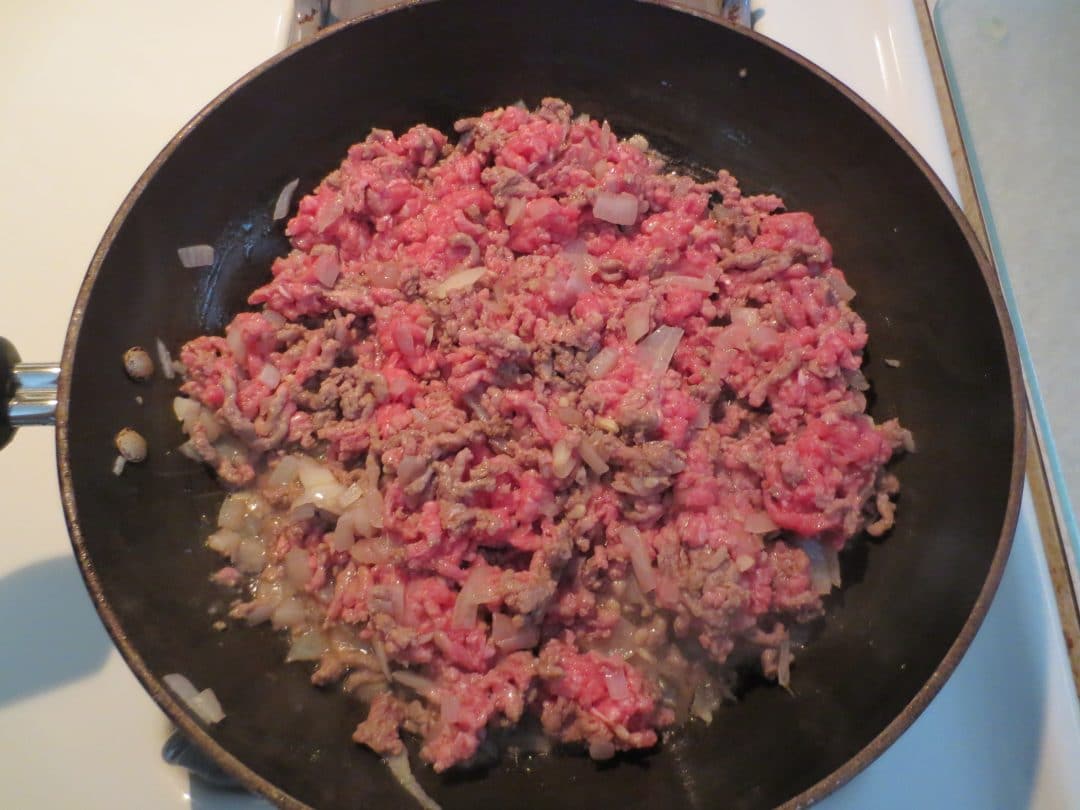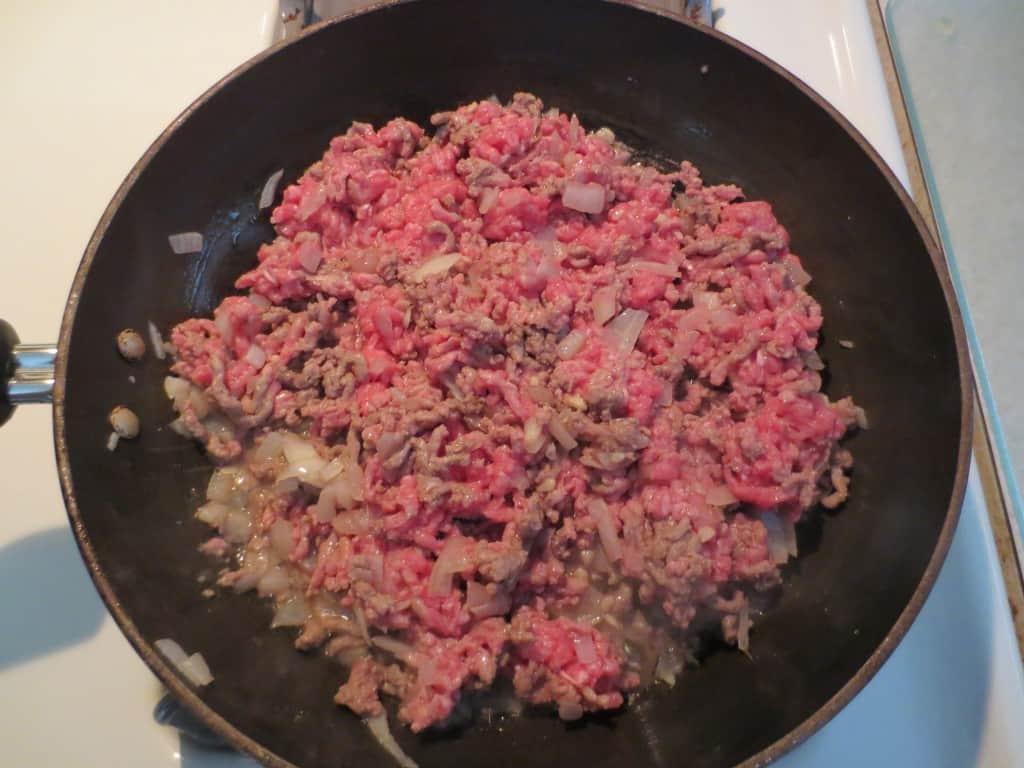 Add ½ cup water and simmer until evaporated (3 to 4 minutes), then stir in cilantro (I also chose to add some left-over peas and carrots...you may also add cooked potatoes).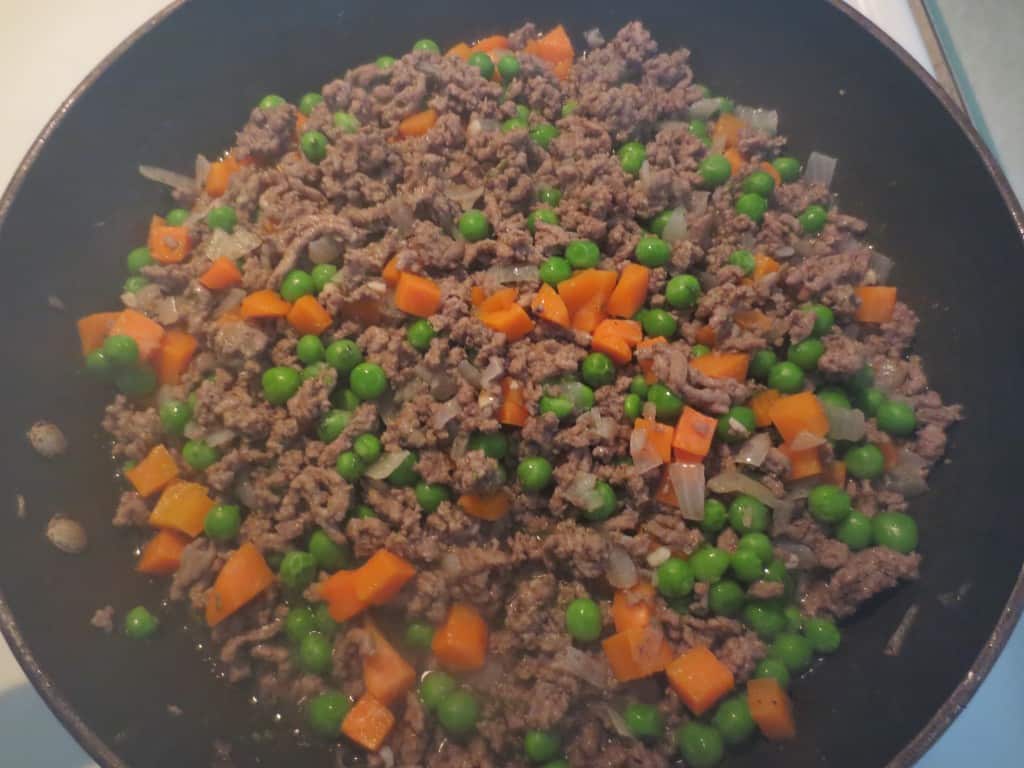 Preheat the oven to 375 degrees and grease a baking sheet or dish.
Unroll phyllo dough (thaw completely if frozen) on a dry work surface and in a separate dish melt ½ cup butter.
Remove 1 sheet of phyllo dough and lay it on the work surface with the long side facing you.
Brush lightly with melted butter and lay the second sheet of dough on top and brush it with melted butter.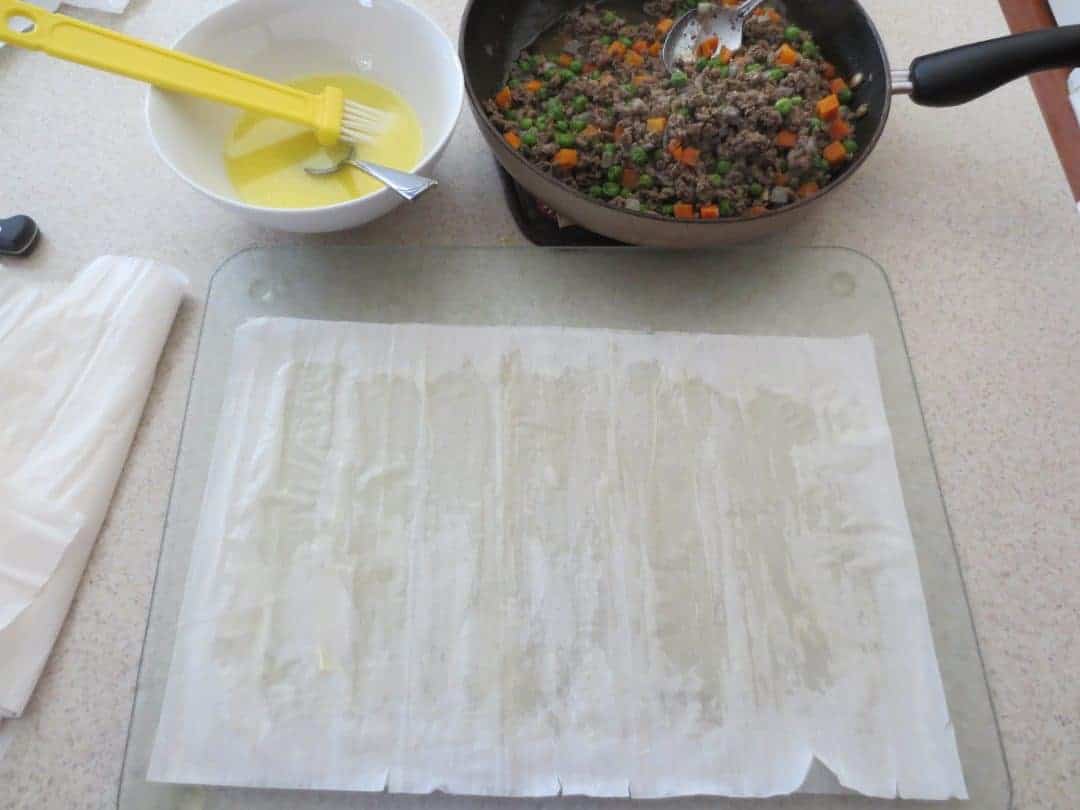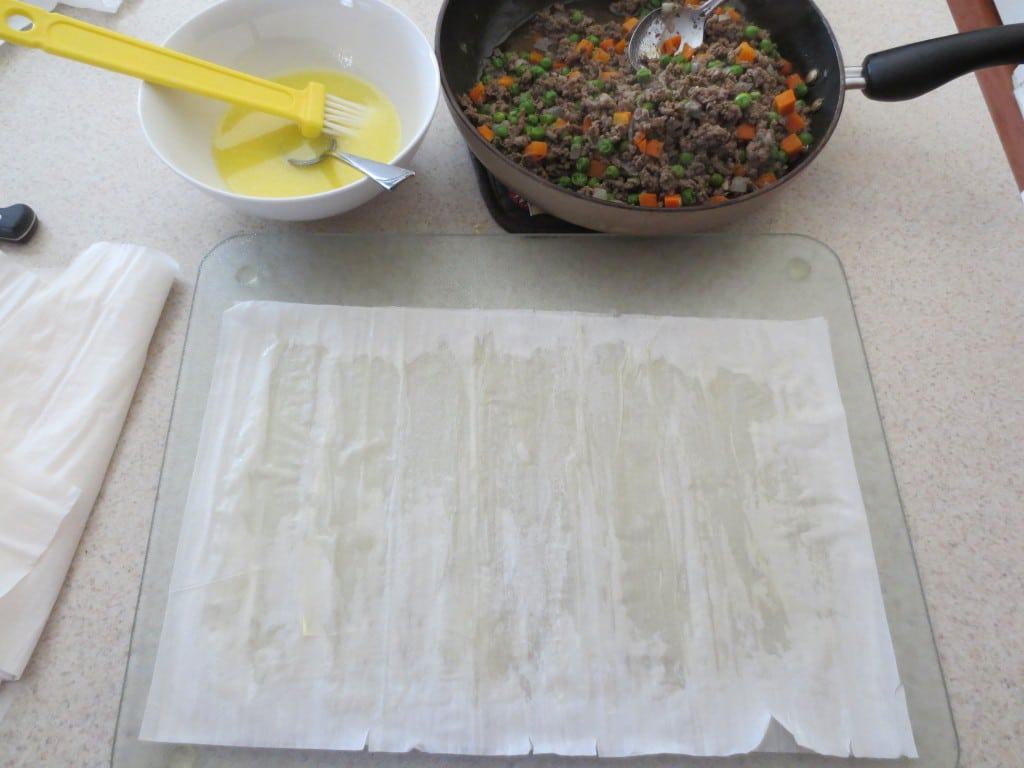 Cut the sheets vertically in half and add a scoop of the ground beef mixture in the bottom right-hand corner of the strip, so that it fills the entire corner.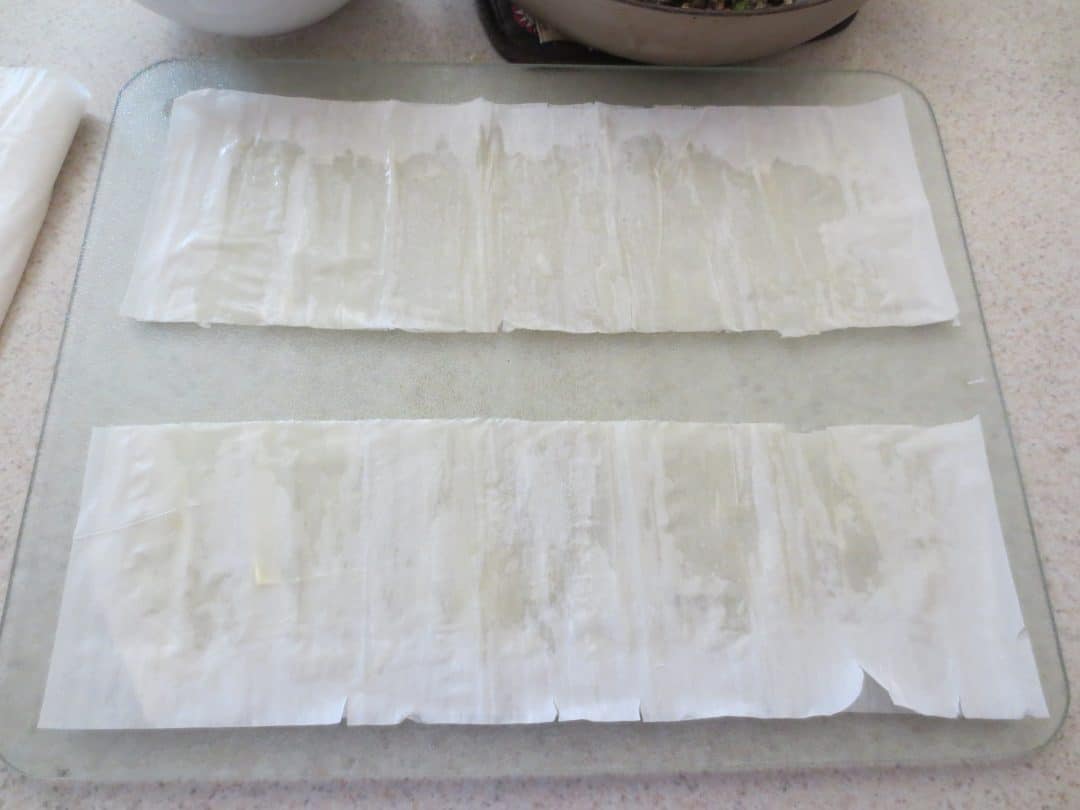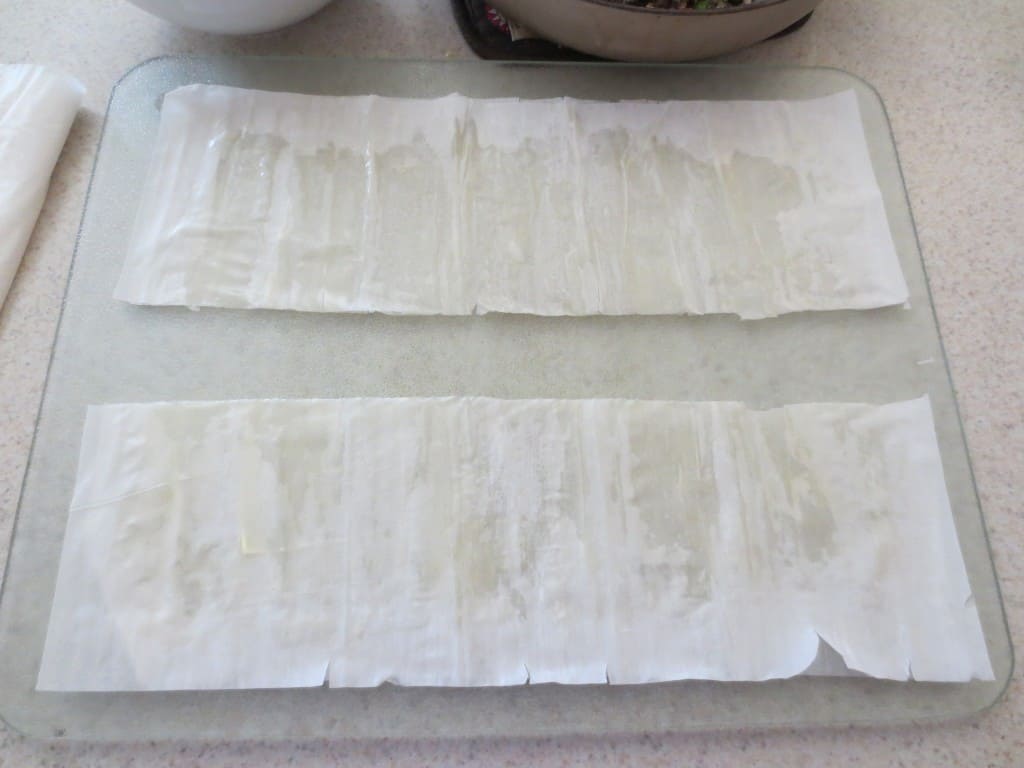 Fold the corner to the other side to make a triangle and continue folding all the way to the end of the strip (as if folding a flag).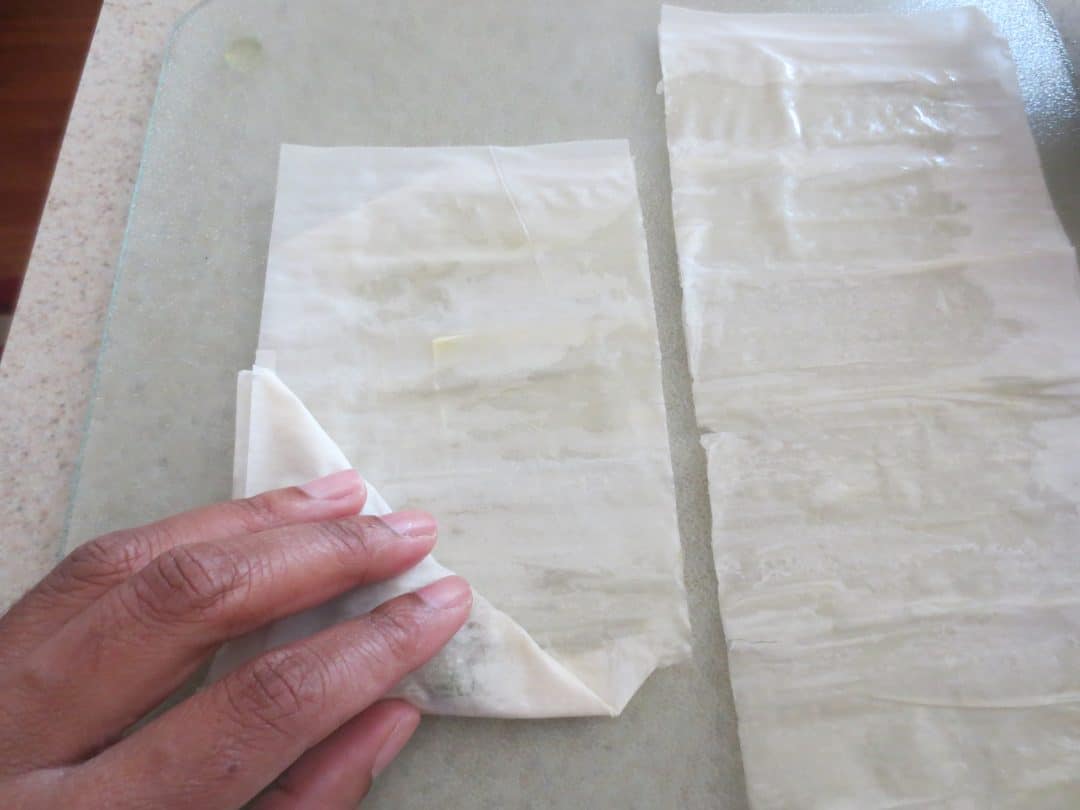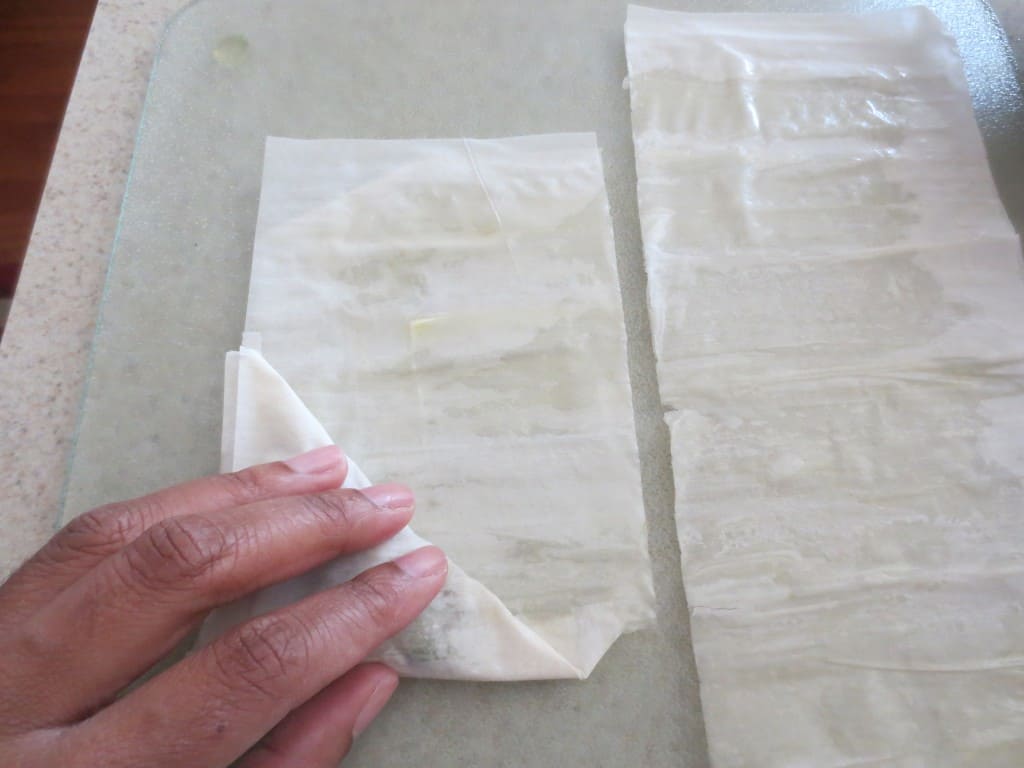 Place on a baking sheet or pan and brush the top with melted butter.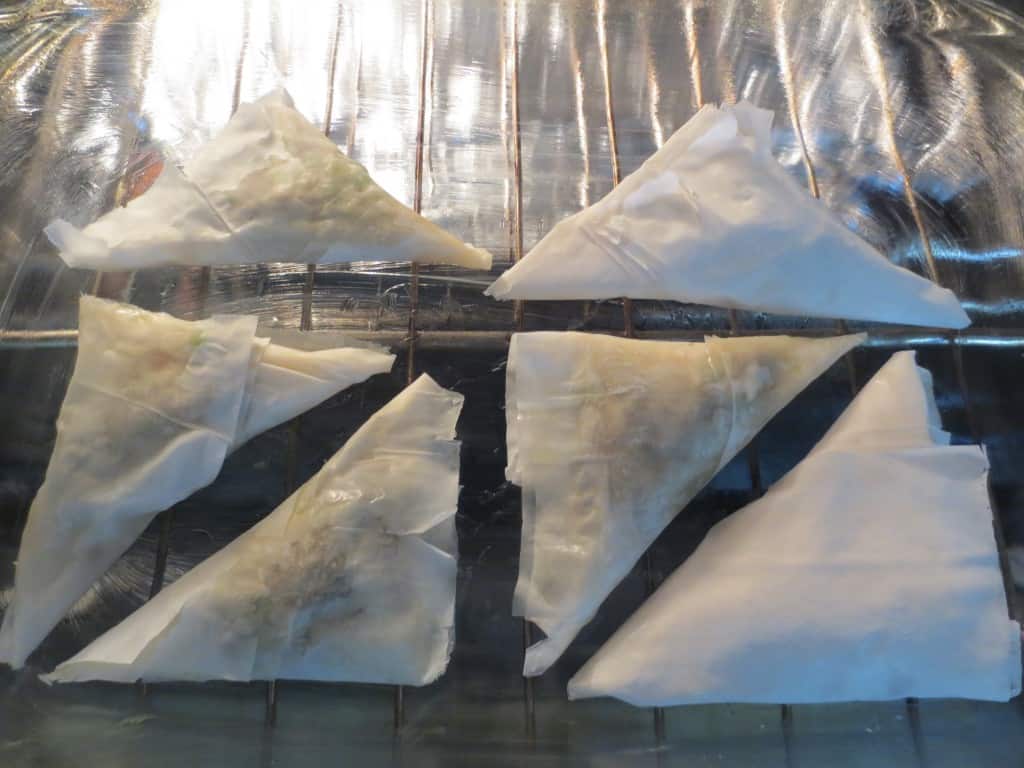 Repeat with the remaining phyllo dough and filling.
Bake (375 degrees) until lightly browned (about 15 minutes) and serve.
The flaky, crunchy, crispy dough makes the perfect casing for the warm tender filling and the spices give this dish a kick in the mouth that I am sure you will enjoy.
*May also add 2 Serrano or jalapeno peppers to ground beef during cooking with cilantro.
*May freeze un-cooked Samosas.
*May fry in canola or vegetable oil instead of baking.
Got any comments, questions, or other ideas about these Ground Beef Samosas? Share them in the comments below!