This post may contain affiliate links. Please read my disclosure policy.
This week on the Simply LaKita Blog we will share 5 things I am grateful for. Be sure to take a few minutes to reflect on things you are grateful for.
I'm a list maker.
I make list for just about any and everything. Like I make a grocery list, to do list, list of short terms goals, list of long-term goals, blogging to do list, daily things to do list, etc. I make list because it keeps me organized and I love having the ability to cross off an item that I have completed…it makes me feel accomplished.
It doesn't matter it if is a long list, such as my running tab of blogging ideas/recipes, or short as my daily must do list. These lists can be put on a regular sheet of copy paper or on the back of an opened envelope of something that I received in the mail…
side note – why do we still get those anyway? A book of stamps will last me an entire year, so why kill a tree for something I will never use?…Anyway back to what I was saying.
List are important to me. However in the hustle and bustle of life…I have become so focused on getting things done that I sometimes find myself completely disconnected from the things that I already have and forgetting to simply be grateful from all of the blessings that are currently in my life.
So in an effort to carve out some time each week to express a list of gratitude for the things in my life, I will share with you each Friday a list of 5 things that I am grateful for during that week. I feel that this is a great way to shift the focus from the future and where I am trying to get to, into the presence of now, and so I invite you to share with me in the comments below or any of my social media @SimplyLakita each Friday the weekly list of 5 things that you grateful for.
This week I am grateful for the following:
1. Being chauffeured around by this kid is great…it is so nice not to have to drive everywhere.
2. This little fur-face is a source of constant entertainment and joy.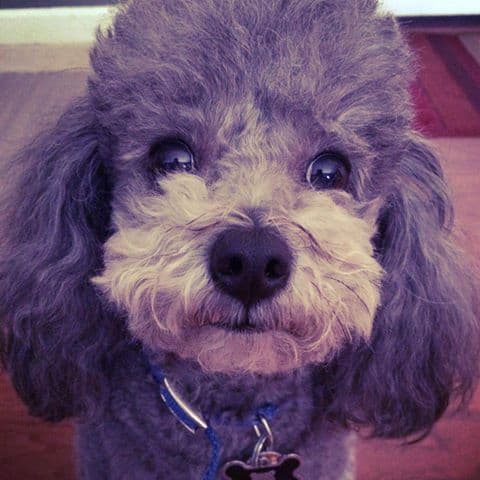 3. I discovered the app 'Dr on Demand' that makes use of telemedicine. This app can save you a visit to the doctor for minor issues or if you would like to just have a second opinion or just more face time with the doctor to ask more detailed questions privately. They can even refer you and have your prescription waiting at your local pharmacy by the end of the FaceTime or Skype session. I was able to use this app this week to save time and money…I am very grateful for both.
4. I am grateful for the health of myself and my family.
5. I am grateful to be alive.
Please be sure to share with me 5 things you are grateful for this week and if you share it on social media be sure to use #grateful5 so I can find you and comment/like.
See you Sunday!
Got any comments, questions, or ideas about the things I am grateful for this week? Share them in the comments below!