This post may contain affiliate links. Please read my disclosure policy.
Easy Skillet Chicken Parmesan is a quick dinner that has tender breaded chicken fried and topped with a sauce and creamy Parmesan cheese. The perfect dinner.
Have no idea what to cook tonight for dinner?
Well...If you like Chicken Parmesan...then why not give this recipe a try.
This recipe takes about 25 minutes to complete from start to finish and is sure to please even a hungry man.
Try pairing it with a side of broccoli or a tossed salad for a complete meal that the whole family will enjoy.
Easy Skillet Chicken Parmesan Ingredients:
¾ cup Original Bisquick Mix
1 teaspoon Italian Seasoning
2 Tablespoons Grated Parmesan Cheese
2 Eggs
1 pound Boneless Skinless Chicken Breasts (4 to 5 pieces)
3 Tablespoons Olive Oil (may substitute vegetable oil)
2 cups Tomato Pasta Sauce (from 26 oz jar)
1 cup Shredded Italian Cheese Blend (4 oz)
In a shallow dish or pie plate, mix Bisquick mix, Italian seasoning, and Parmesan cheese. In another shallow dish or pie plate, beat eggs.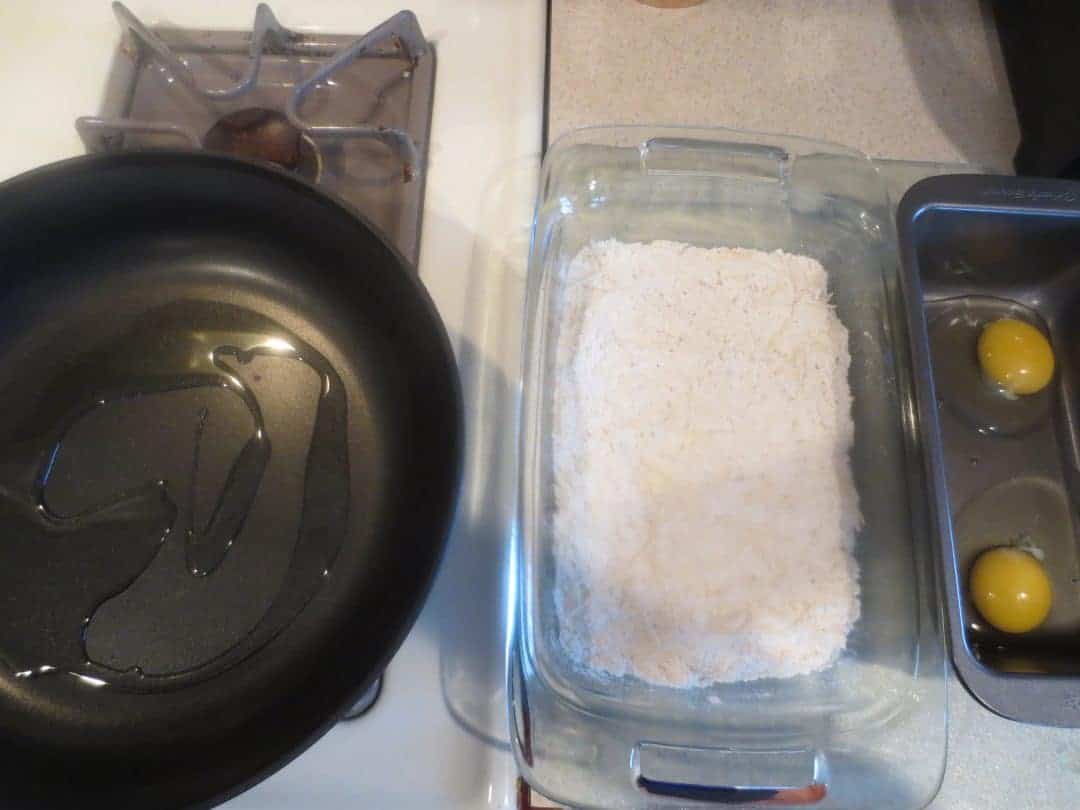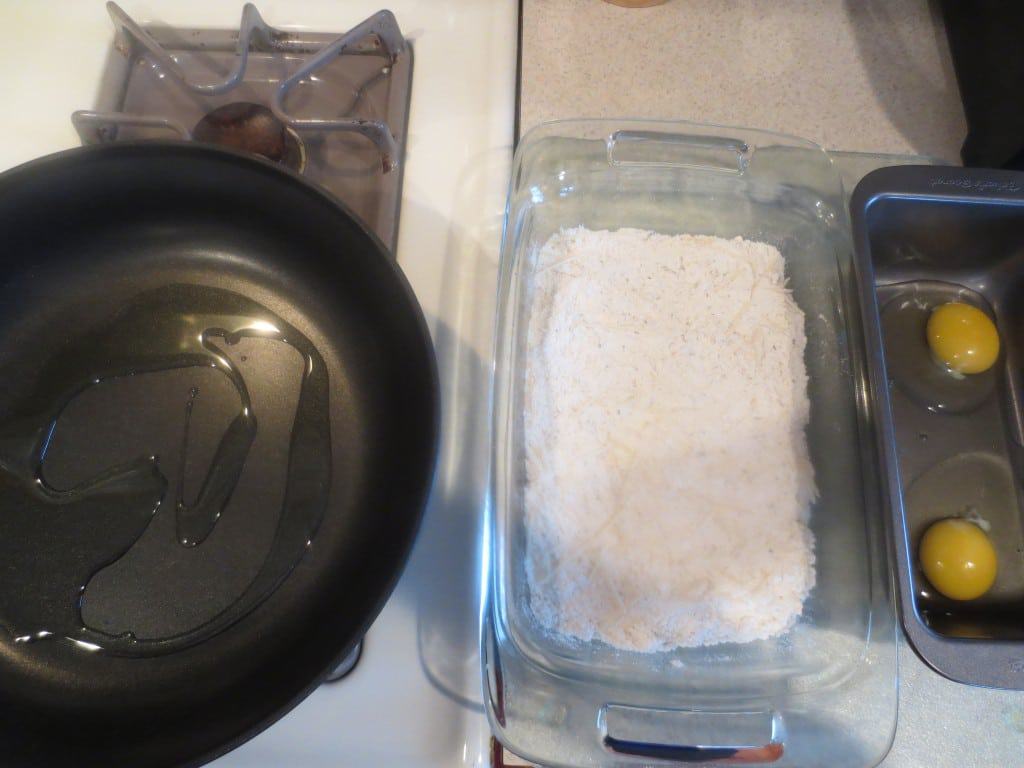 Coat chicken with Bisquick mixture, then dip into egg, and coat again with Bisquick mixture.
In 12-inch non-stick skillet, heat oil over medium heat.
Cook chicken in oil 4 to 6 minutes, turning once, until golden brown.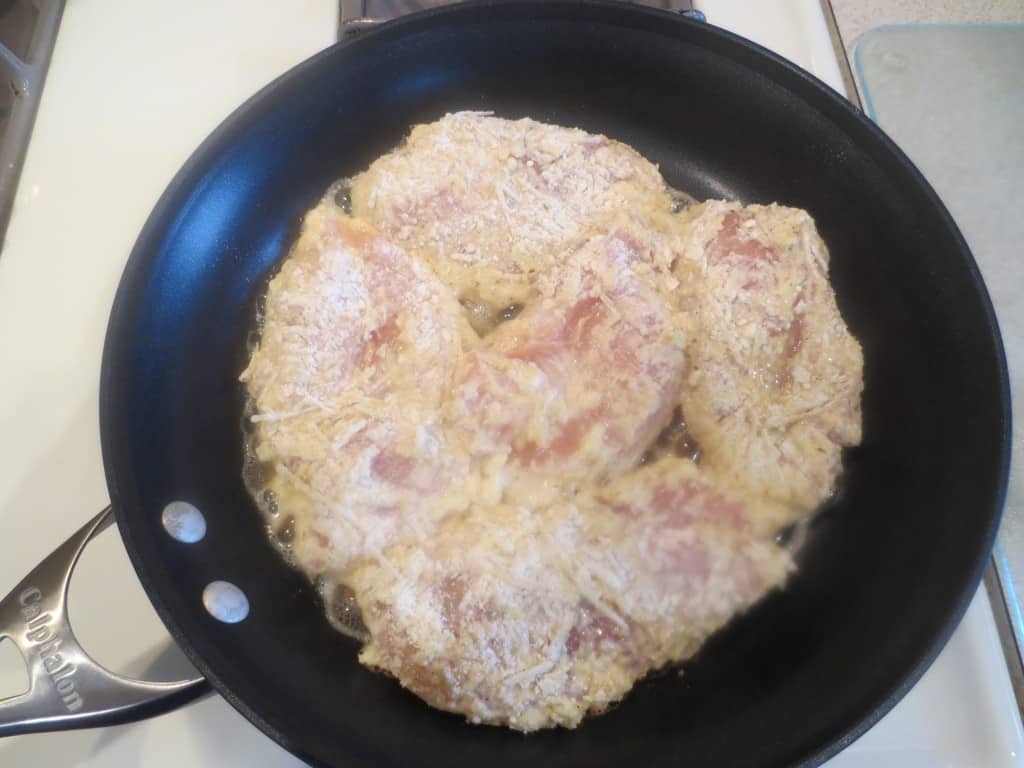 Cover and cook an additional 8 to 10 minutes longer, turning once, until juice of chicken is clear when the center of thickest part is cut. Remove from skillet.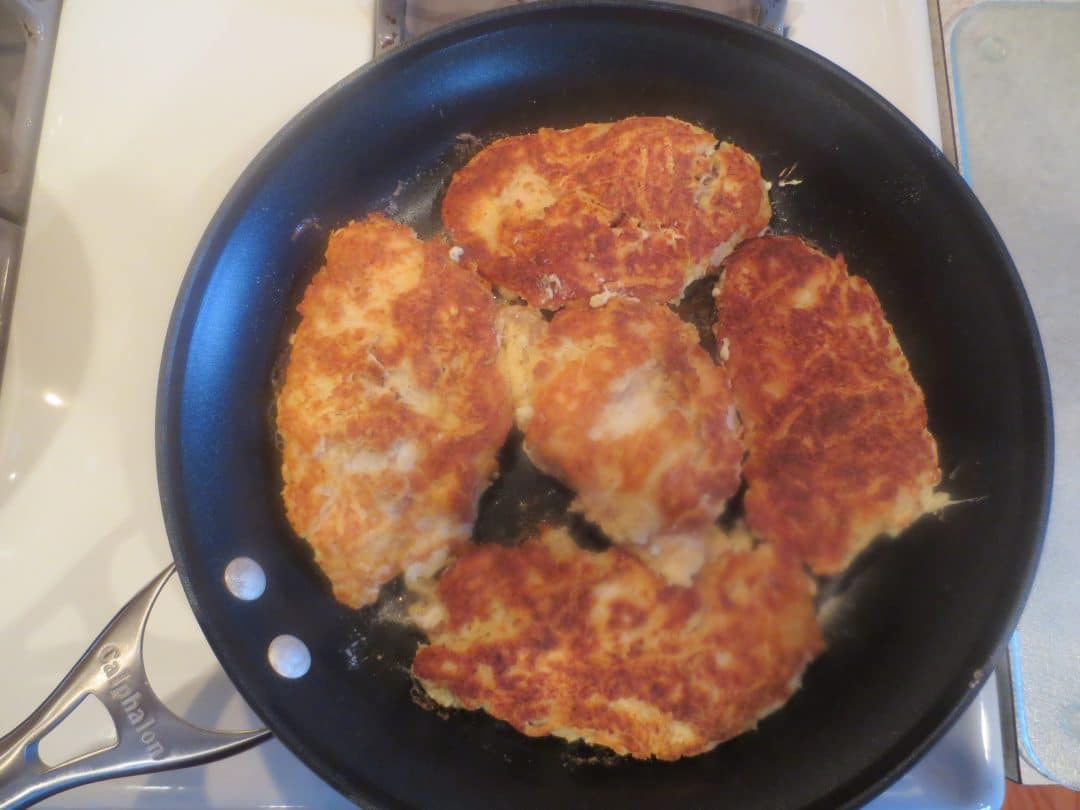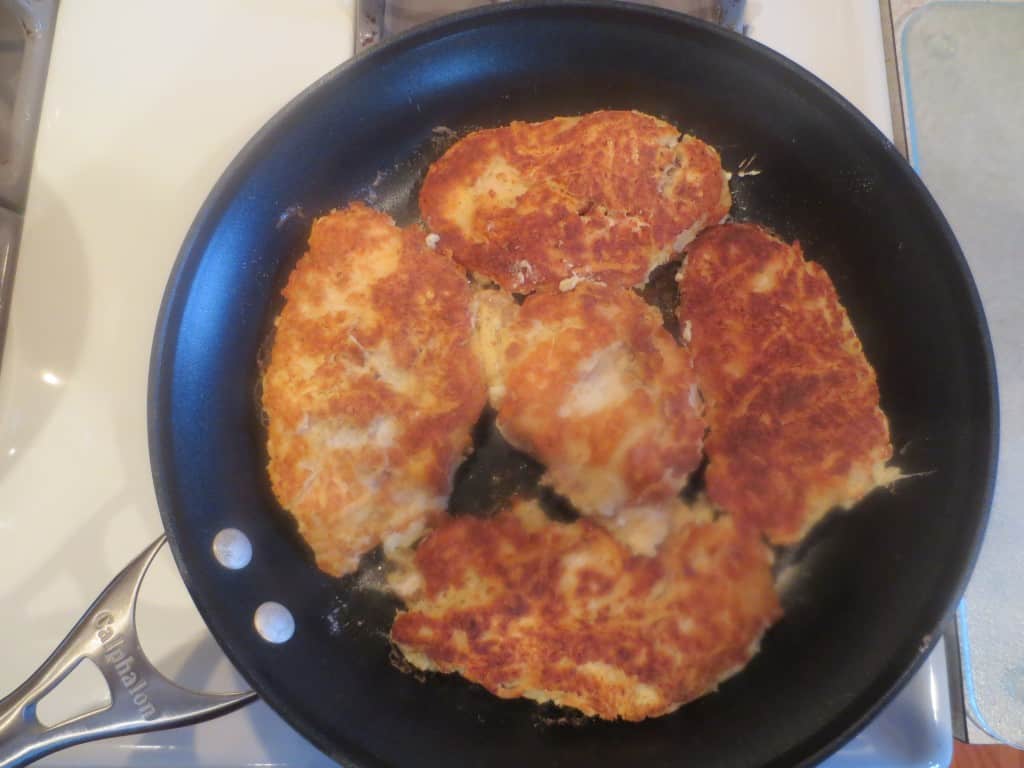 Pour the pasta sauce into the same skillet. Return the chicken to skillet and place on top of sauce.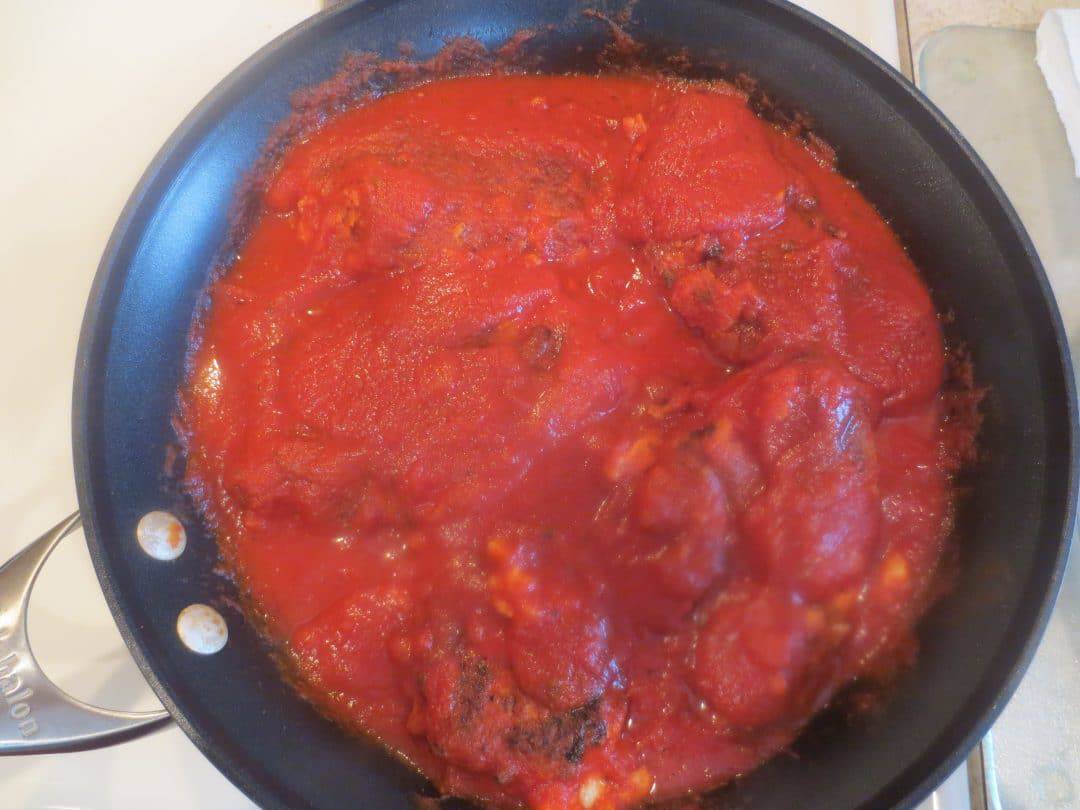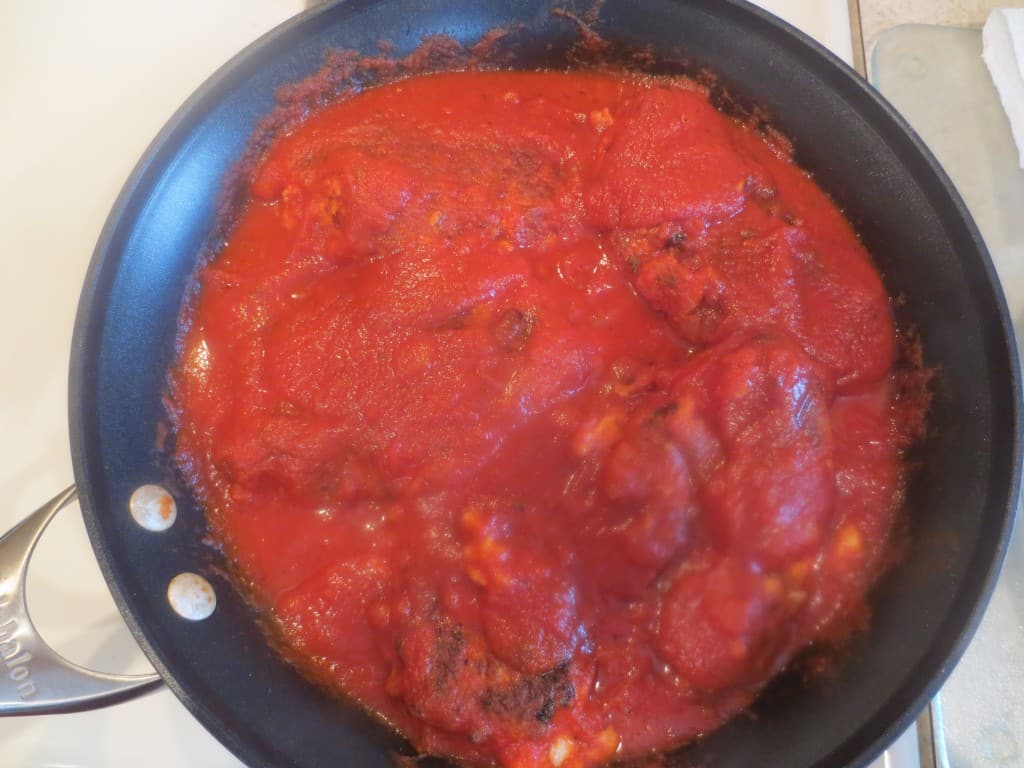 Sprinkle with the Italian cheese blend. Cover and cook 2 to 3 minutes or until the cheese is bubbly and melted.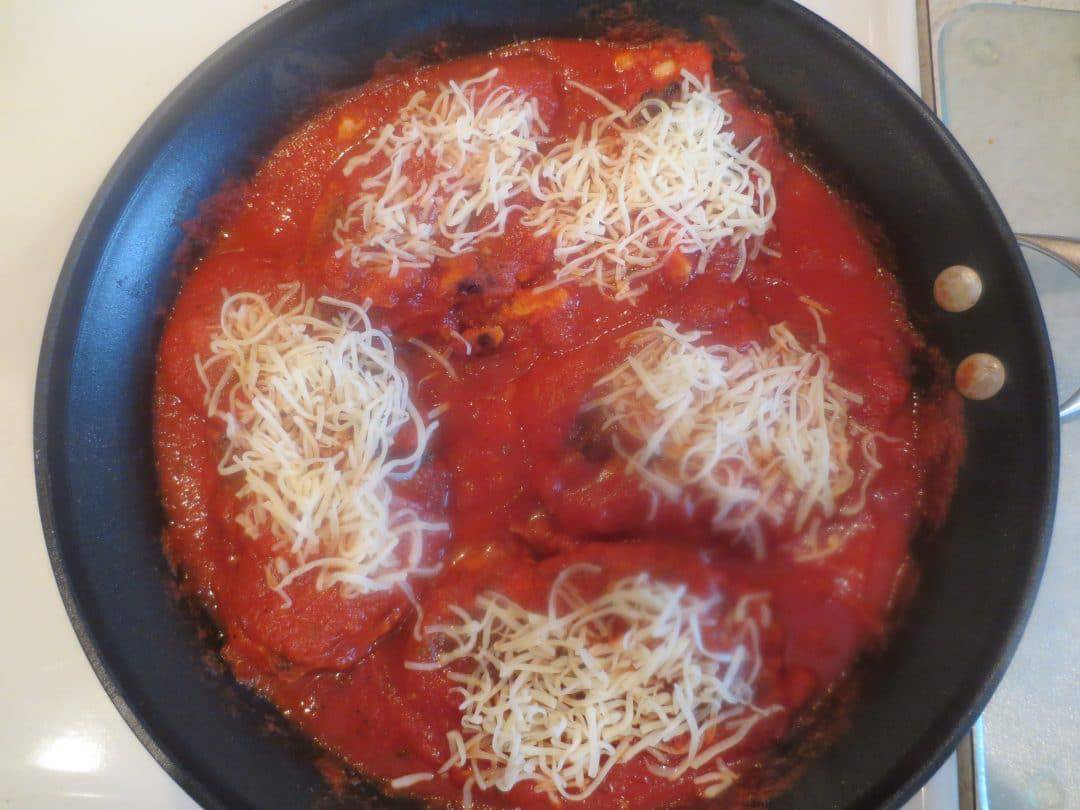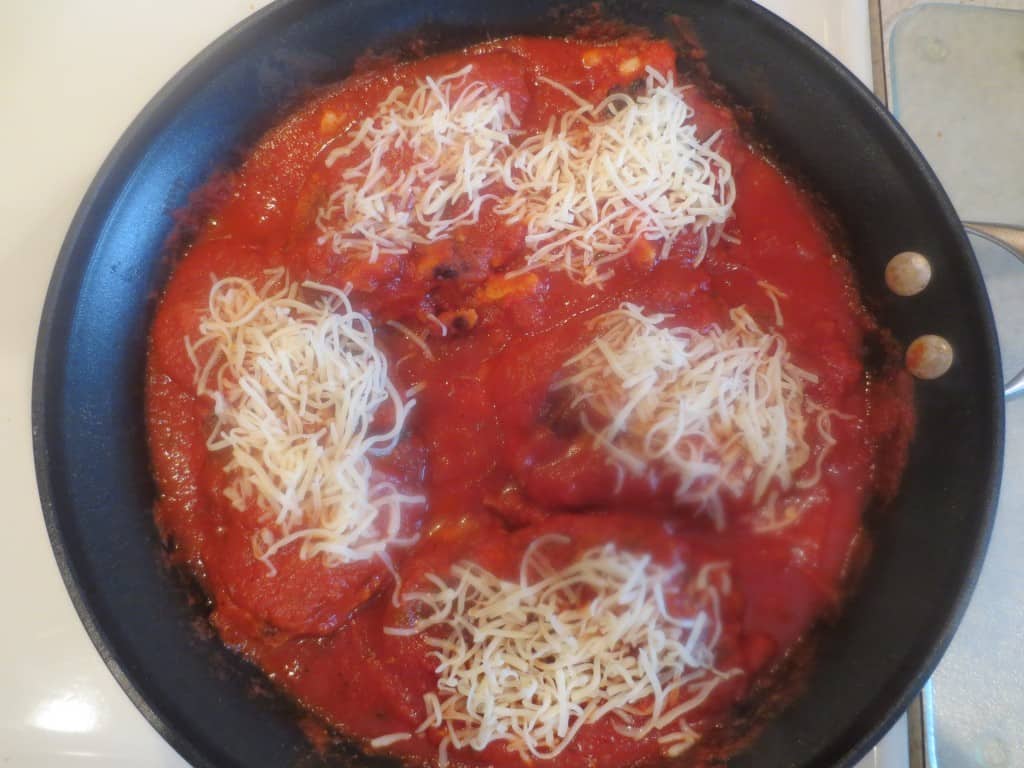 Serve the Easy Skillet Chicken Parmesan over some cooked pasta.
Got any comments, questions, or other Easy Skillet Chicken Parmesan ideas? Share them in the comments below!