This post may contain affiliate links. Please read my disclosure policy.
Ingredients:
1 can refrigerated buttermilk biscuits
Oil for frying (I used canola)
Vanilla Glaze:
¼ cup milk
1 teaspoon vanilla extract
2 cups powdered sugar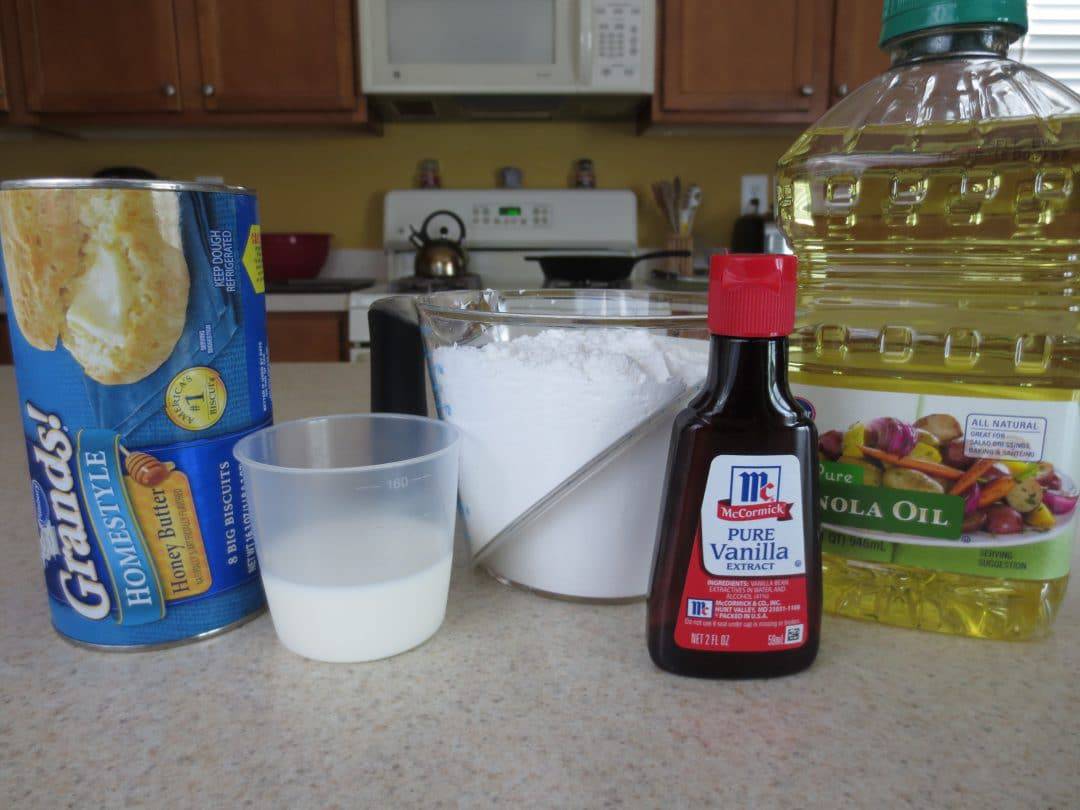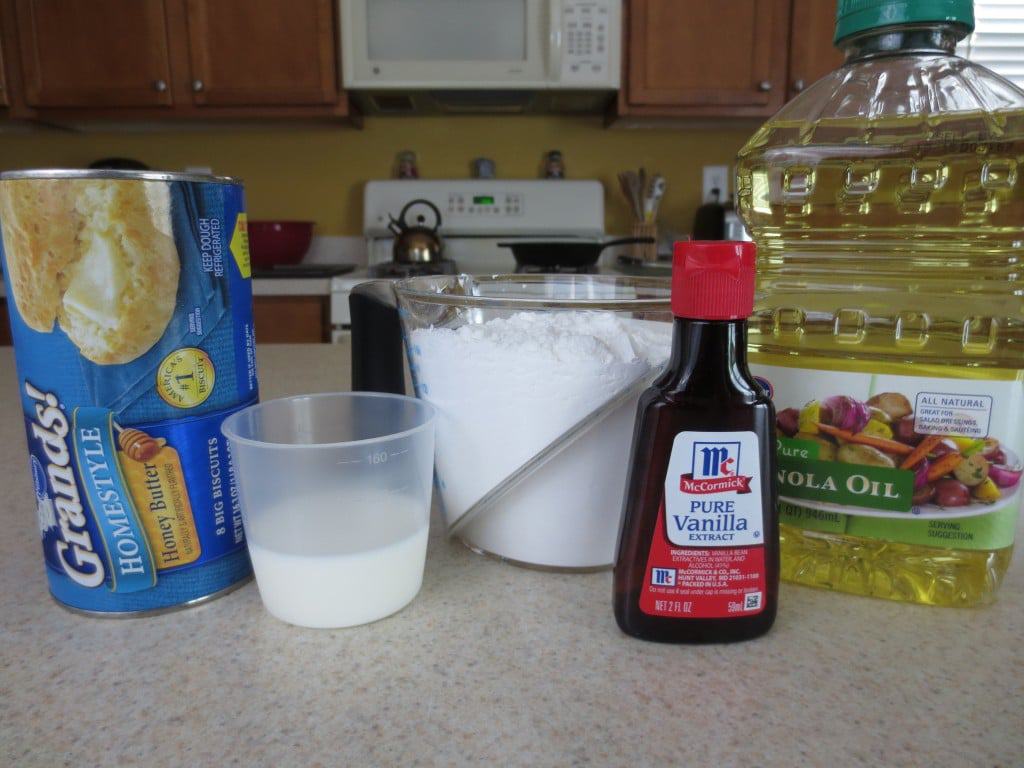 Cut a hole in the center of the biscuit dough round.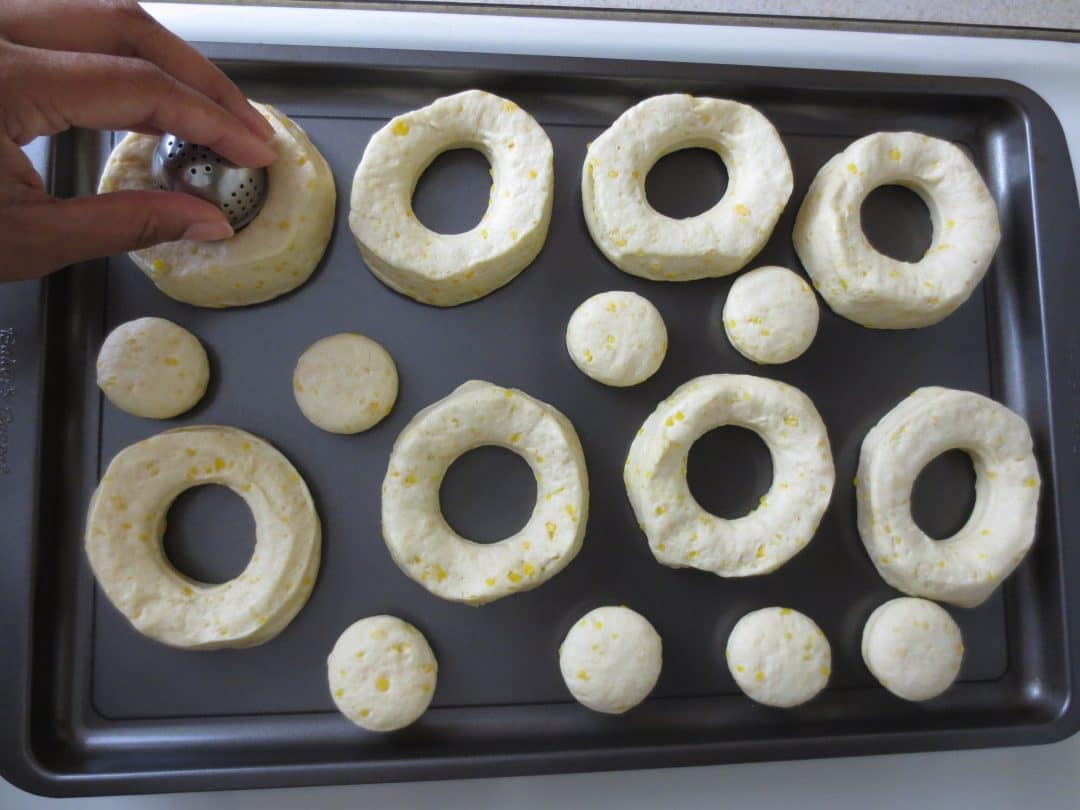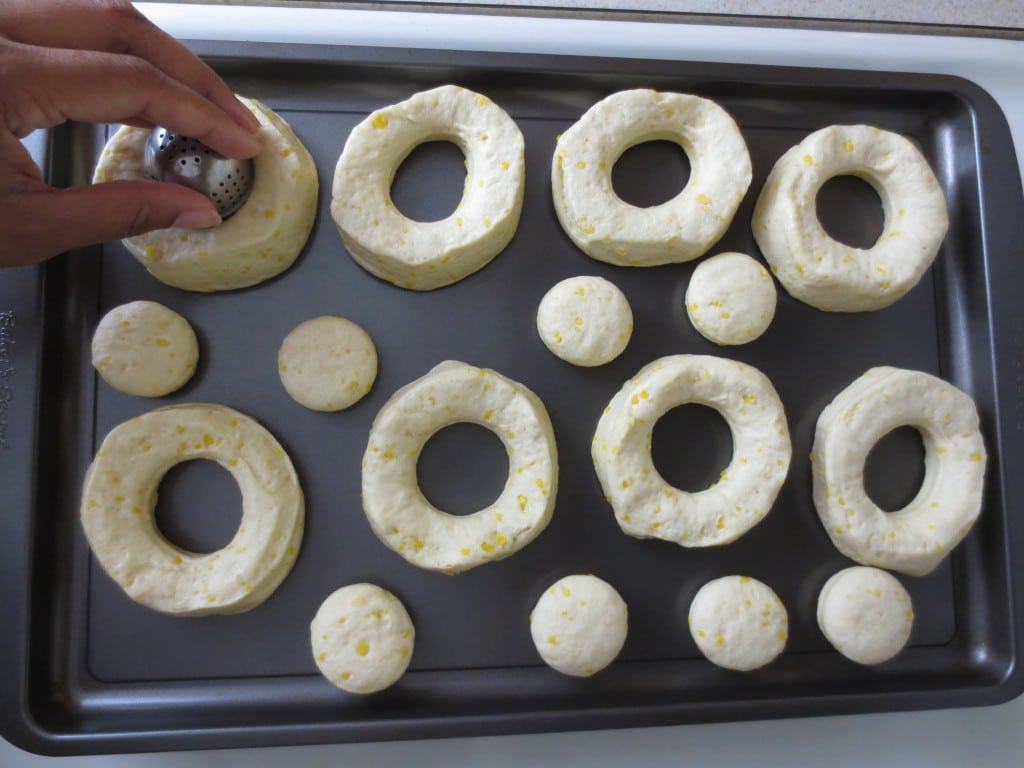 Deep fry the doughnut round and hole in oil that has been heated to 350F until golden brown, turn and fry other side.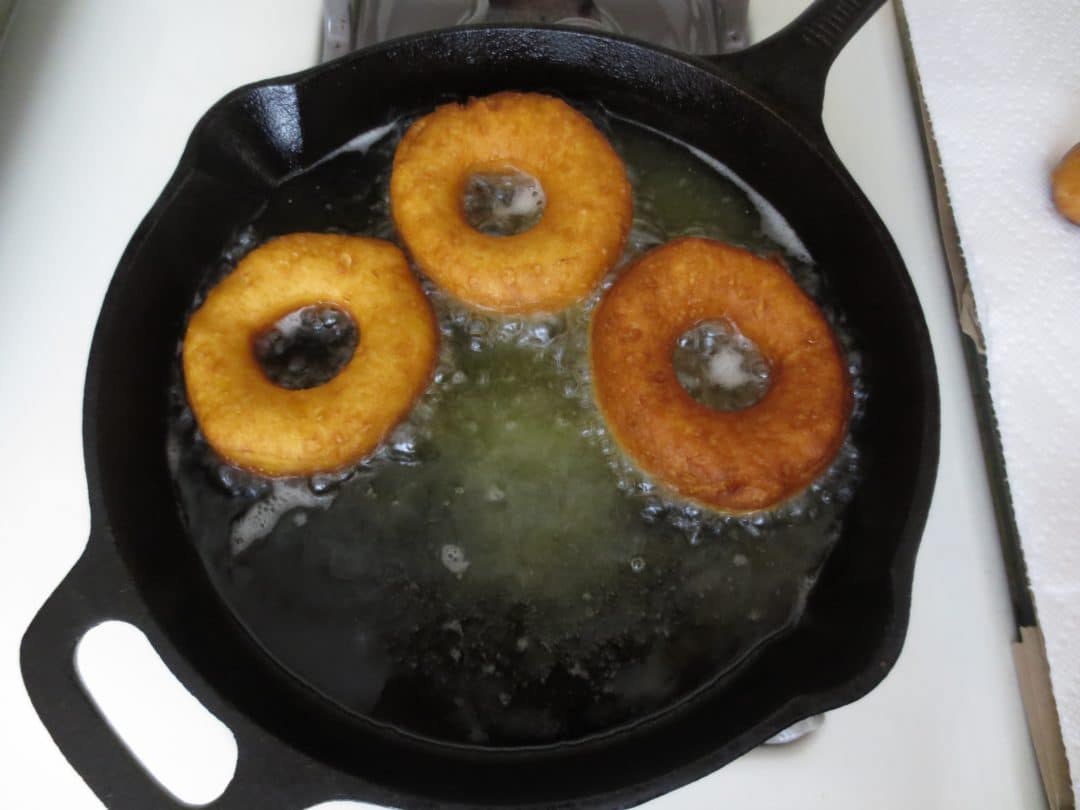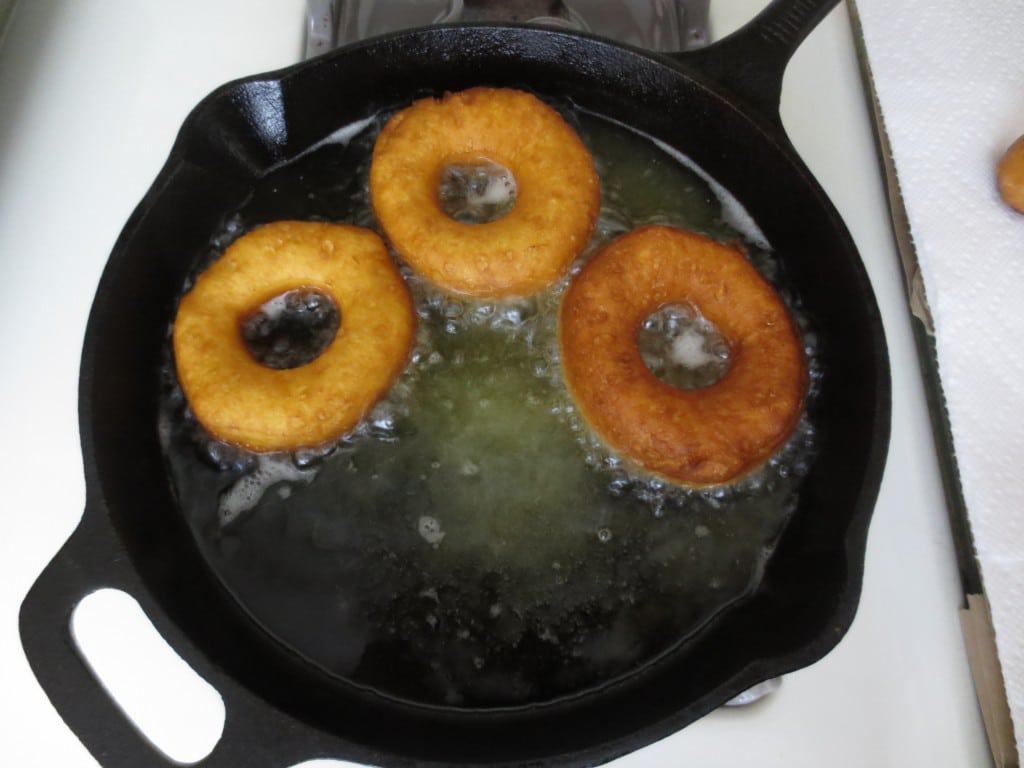 Drain of paper towels.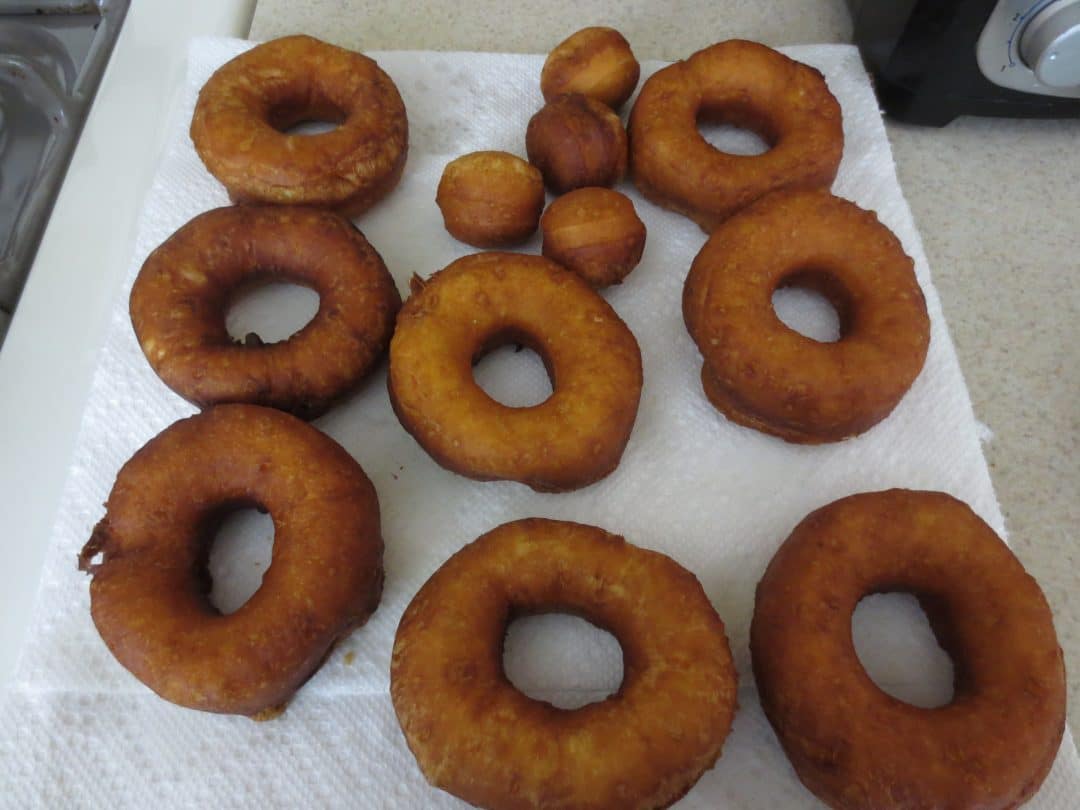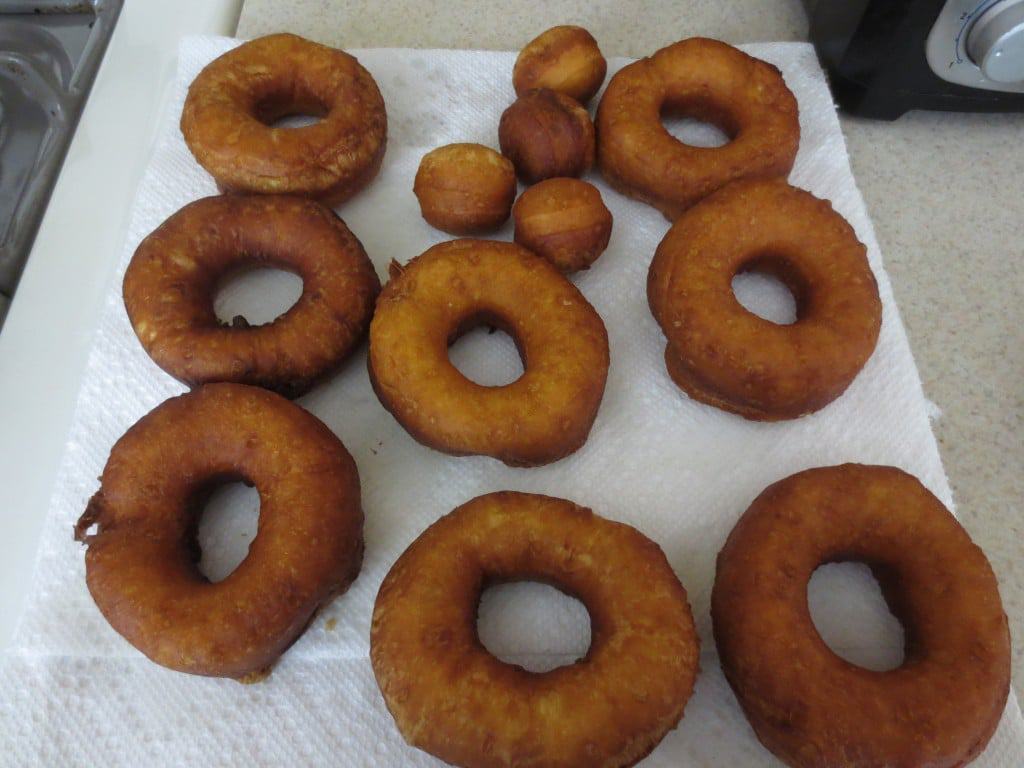 Vanilla Glaze:
Mix sugar, milk and vanilla in a small saucepan over low heat.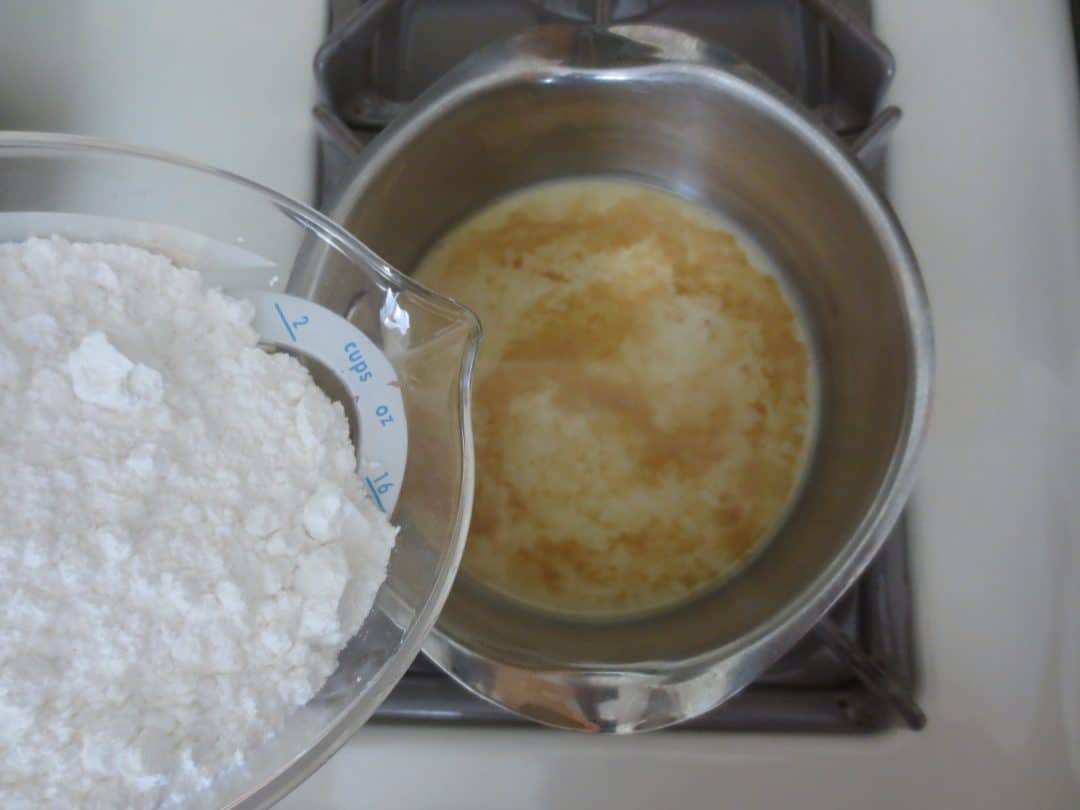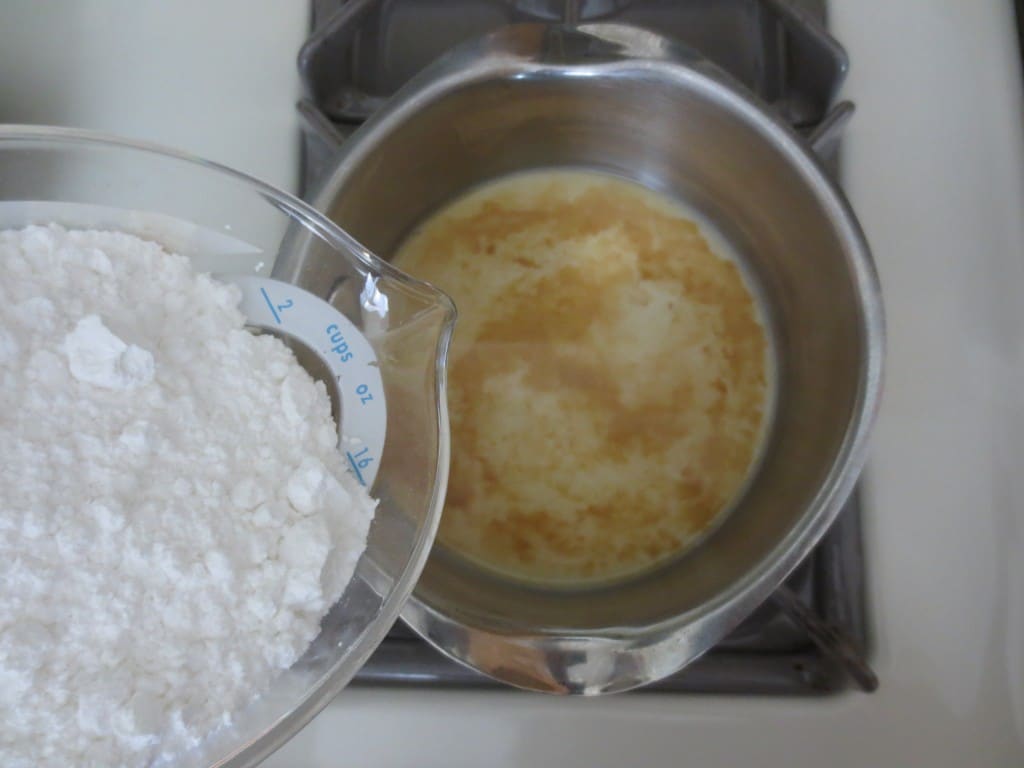 Heat until mixture is warmed and sugar is dissolved.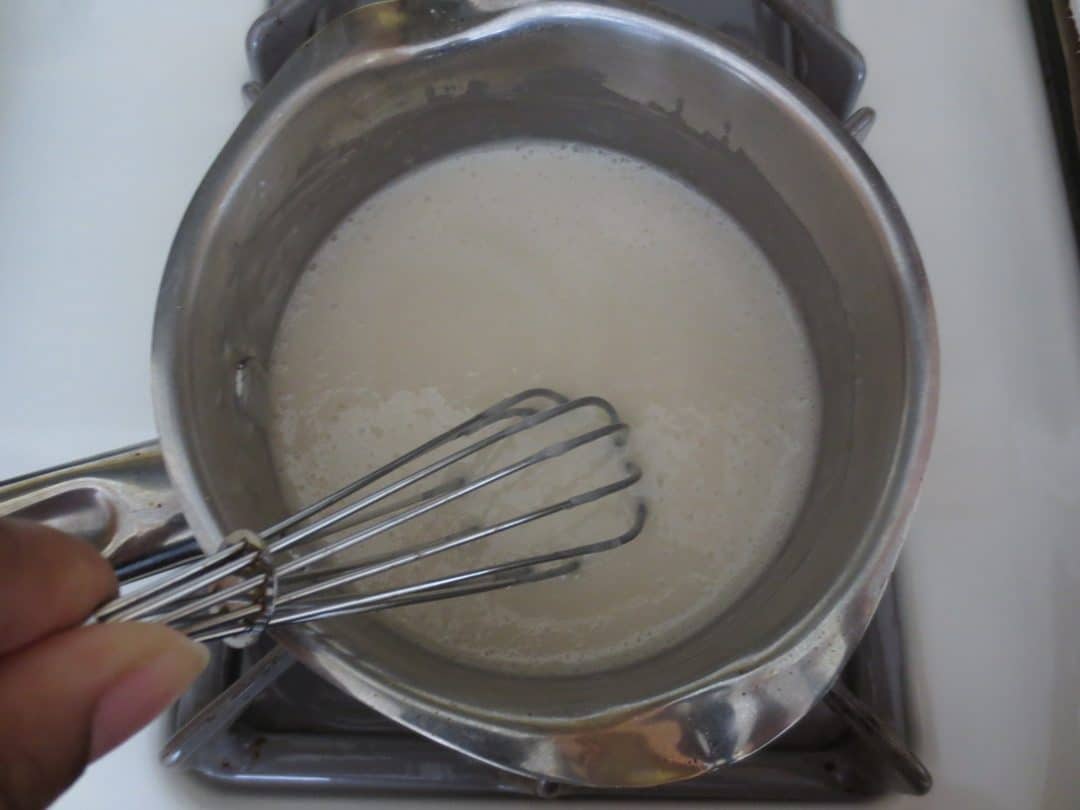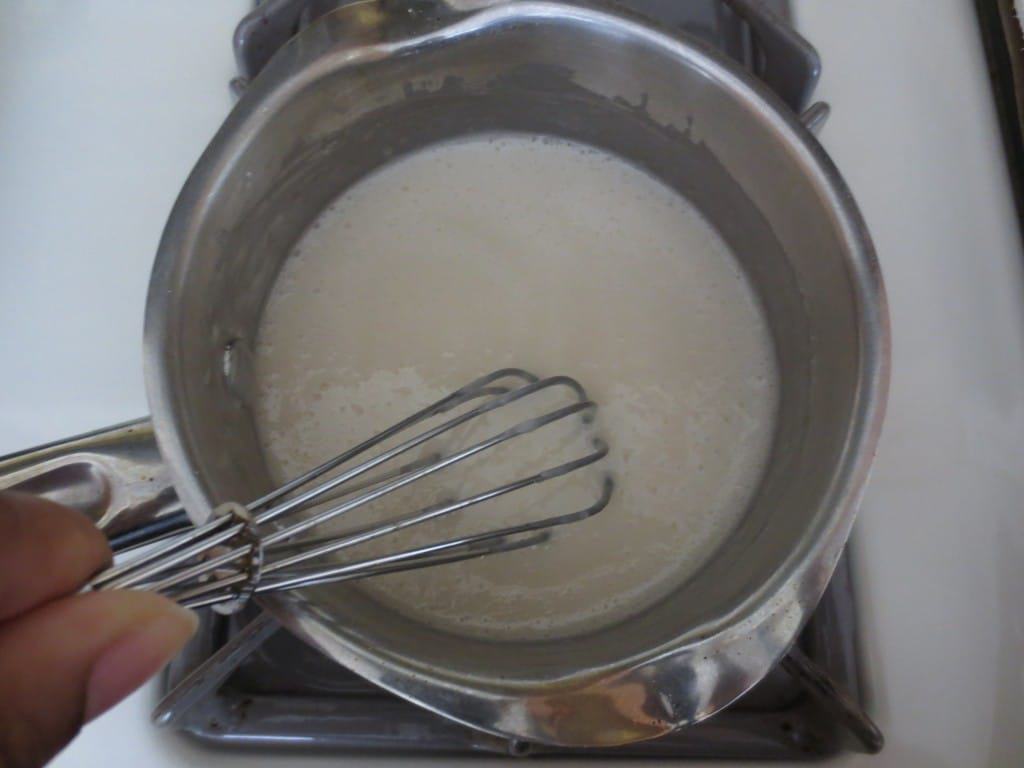 Dip doughnuts into the glaze and place on a rack to drip dry.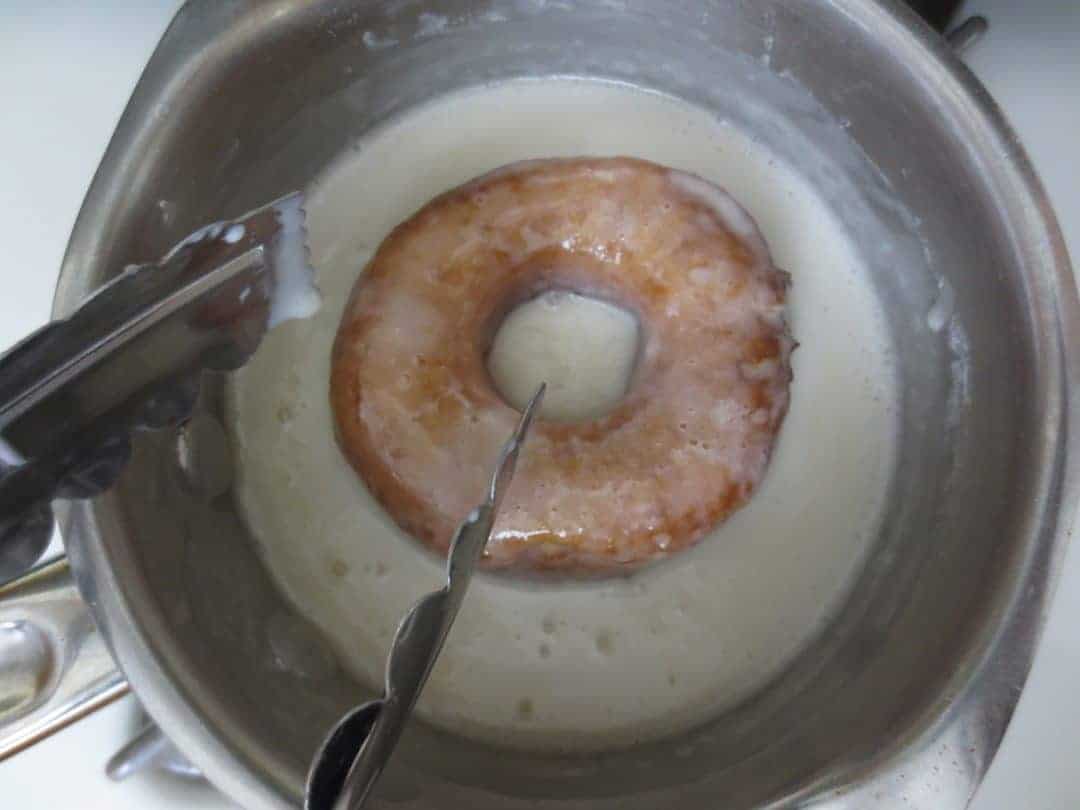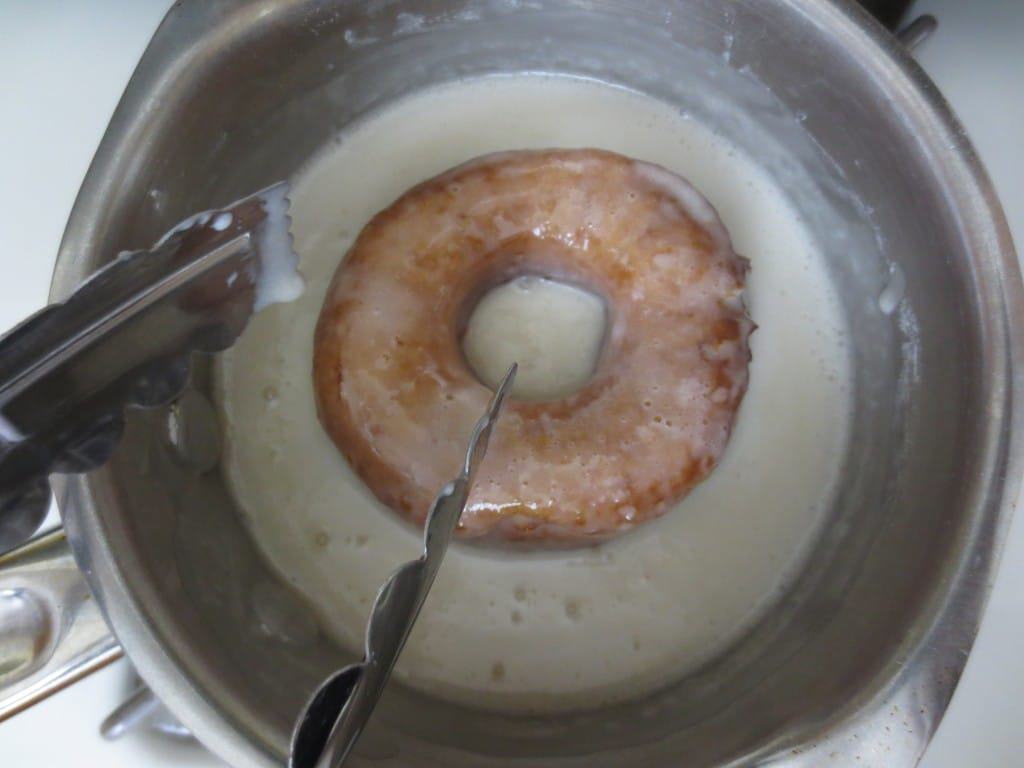 *You may also dip doughnuts into some cinnamon sugar or powdered sugar. If you choose this option, dip the immediately after frying so that the sugar sticks.