This post may contain affiliate links. Please read my disclosure policy.
Easy cookie recipes is a collection of fifteen different cookie recipes that make the perfect sweet treat. There is sure to be one, two, or a few cookies ideas that you and your family will love.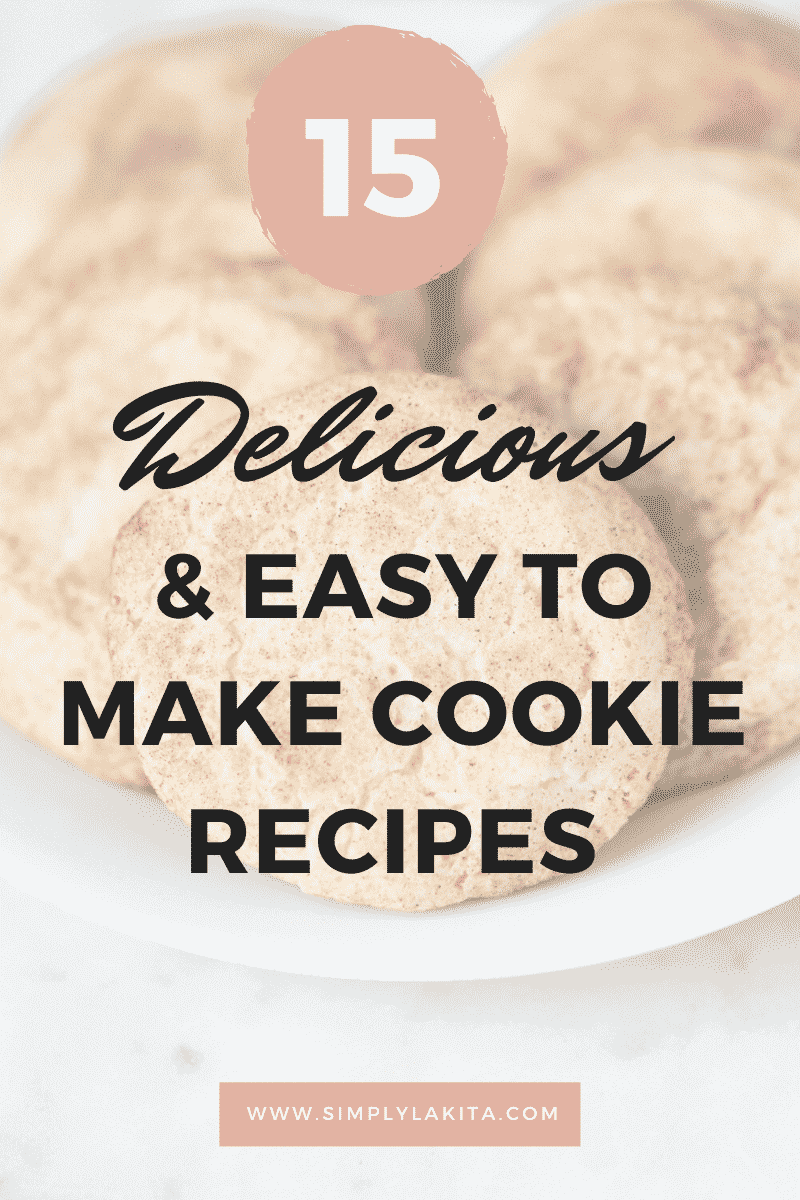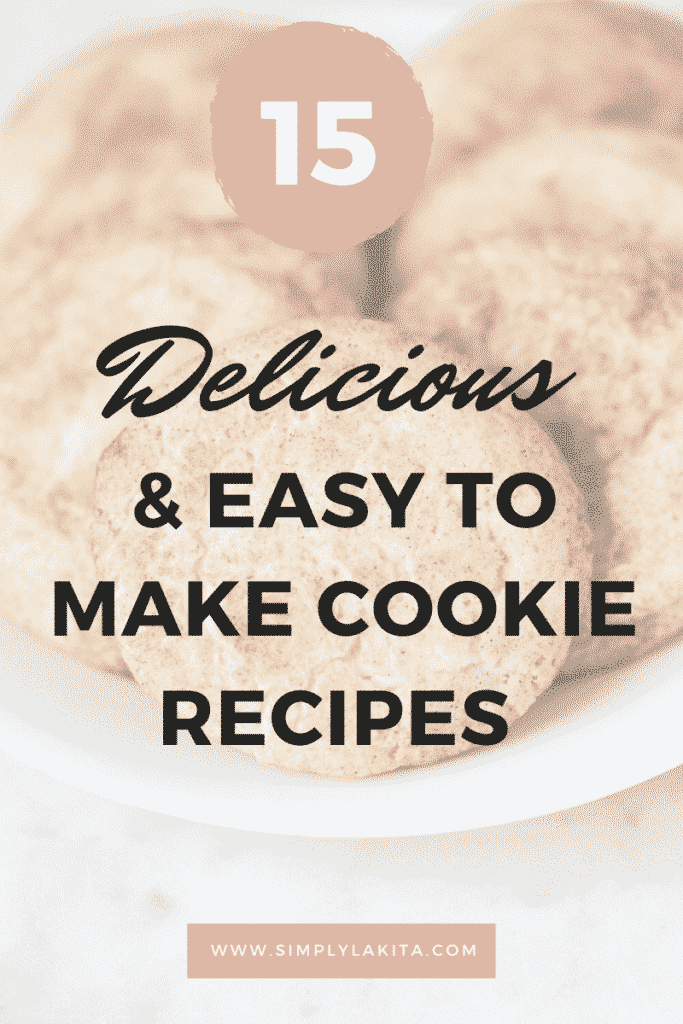 By now if you have been following me for any length of time, then you know how much I absolutely love cookies. They are one of my favorite desserts and at any moment you can find cookie dough stored in my freezer for me to bake an individual cookie whenever the sweet craving hits me.
What I love most about cookies is the abundance of versions that are available. Plus the many ingredients that can be added to the mix before baking, it is truly limitless. Today I will share with you some of my favorite easy to make cookie recipes. I hope that you find one, two, or three recipes that you like enough to give a try.
Snickerdoodle Cookies is a simple recipe that creates a buttery sugar cookie rolled in a sweet cinnamon sugar mixture to form the chewiest and most delicious cookie ever. This is a classic recipe that includes minimal ingredients and I love making these and all of my cookies using the KitchenAid mixer, it makes the process so easy.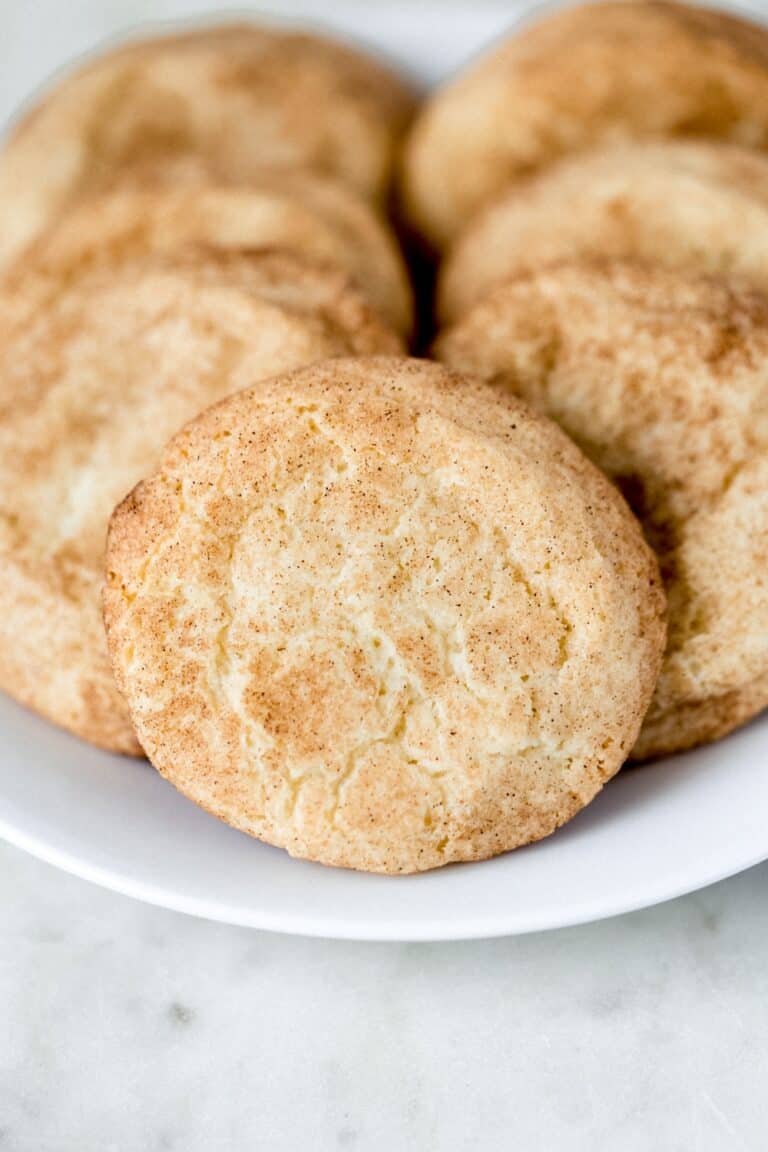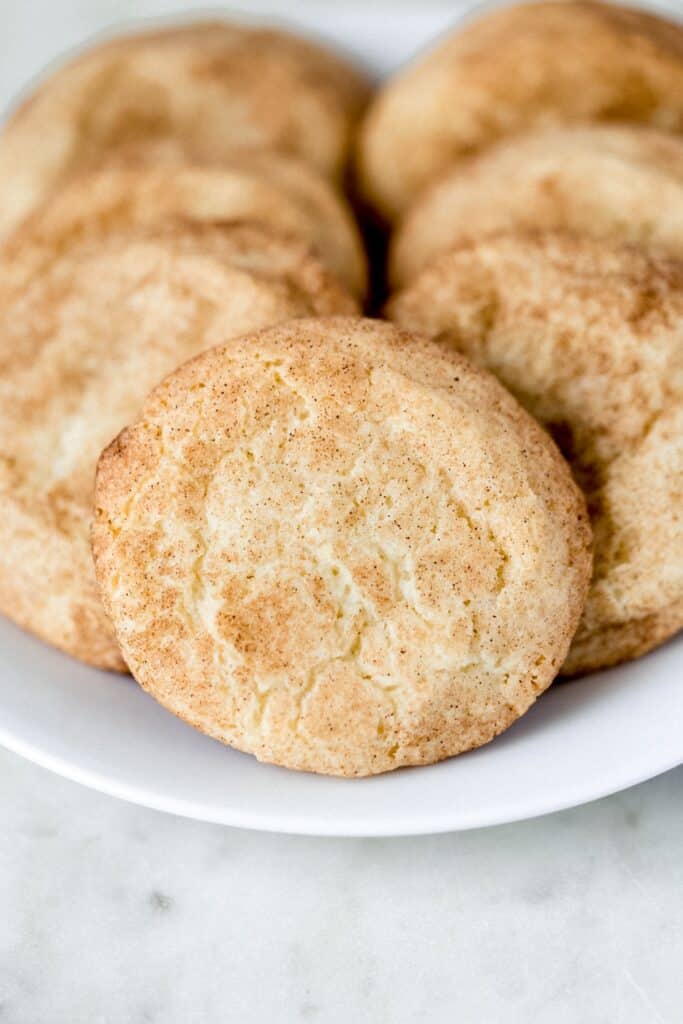 Coffee Cookies is a quick and easy cookie recipe that is sure to be a favorite for coffee lovers because it is packed with instant espresso and chocolate. Sweet, chewy, and delicious! This cookie does not have an overly intense coffee flavor and it pairs well with the chocolate. These cookies have been extremely popular on Pinterest.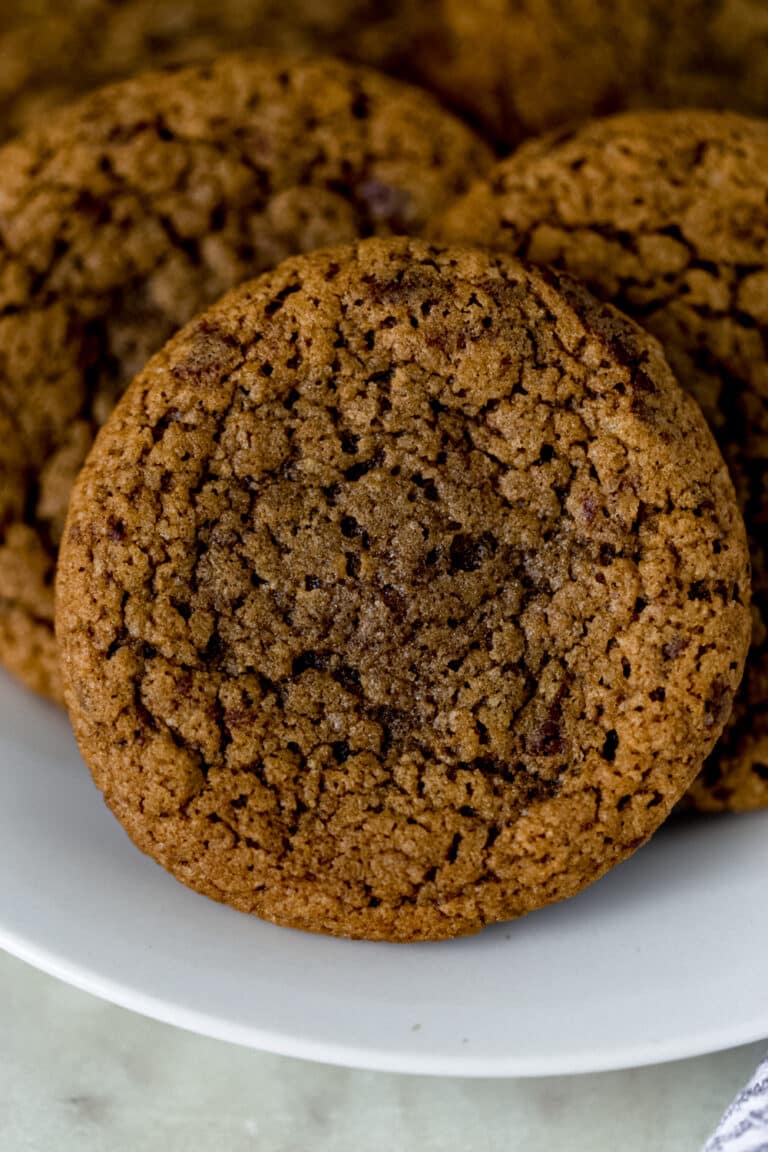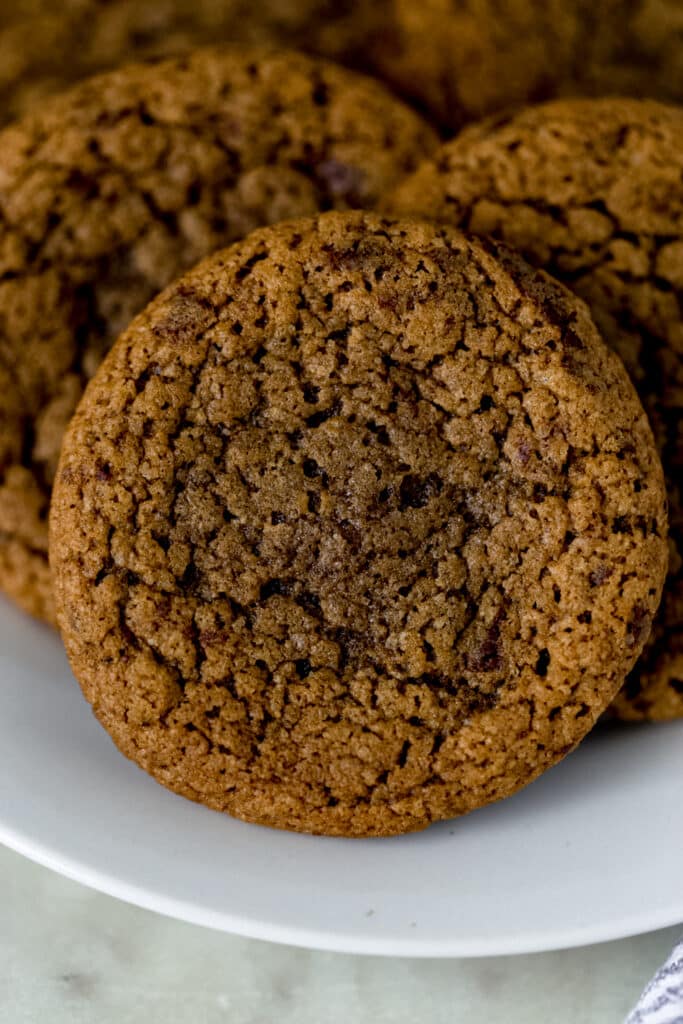 Funfetti Sugar Cookies are soft, chewy, and loaded with sprinkles. A sweet and light cookie that is loaded with flavorful and perfect to enjoy any time. Fun and delicious!
Pecan Sandies are a buttery, nutty, chewy cookie that is anything but basic and loaded with flavor. Simple to make and incredibly delicious. Made with pecans and this cookie has a slight crispy that pairs well with coffee or tea.
This quick recipe for easy shortbread cookies creates a simple dough that is buttery and sweet with only three ingredients needed to make. Simple but delicious.
Chocolate Chip Pretzel Cookies is a one bowl cookie recipe that is made both salty and sweet with the addition of pretzels and chocolate chips. The combination of sweet chocolate and salty pretzels is the best in this tasty cookie recipe.
Oatmeal Raisin Cookies are easy to make cookies that are the perfect blend of sweetness, oatmeal, and tart raisins. This is another classic cookie recipe that is simple but amazingly delicious.
Iced Oatmeal Cookies is an easy vegan oatmeal cookie recipe that is topped with delicious icing. These cookies are so delicious and dairy-free.
This recipe for Easy Chocolate Chip Cookies makes the best refrigerated cookie dough that you will want to keep on hand to make some yummy cookies any time.
The classic New York Times Chocolate Chip Cookies is a recipe that has been made popular among food bloggers and so I decided to give it a try for myself. It made an impressive chocolate chip cookie that is thick, chewy, and delicious. All the things that you want in a cookie.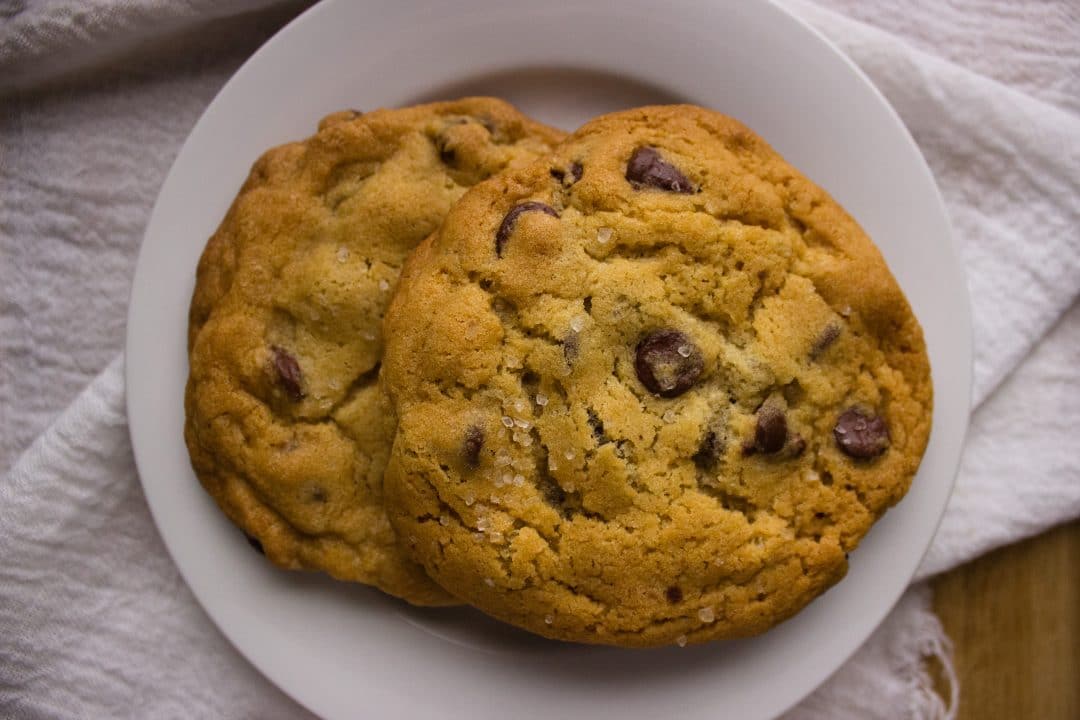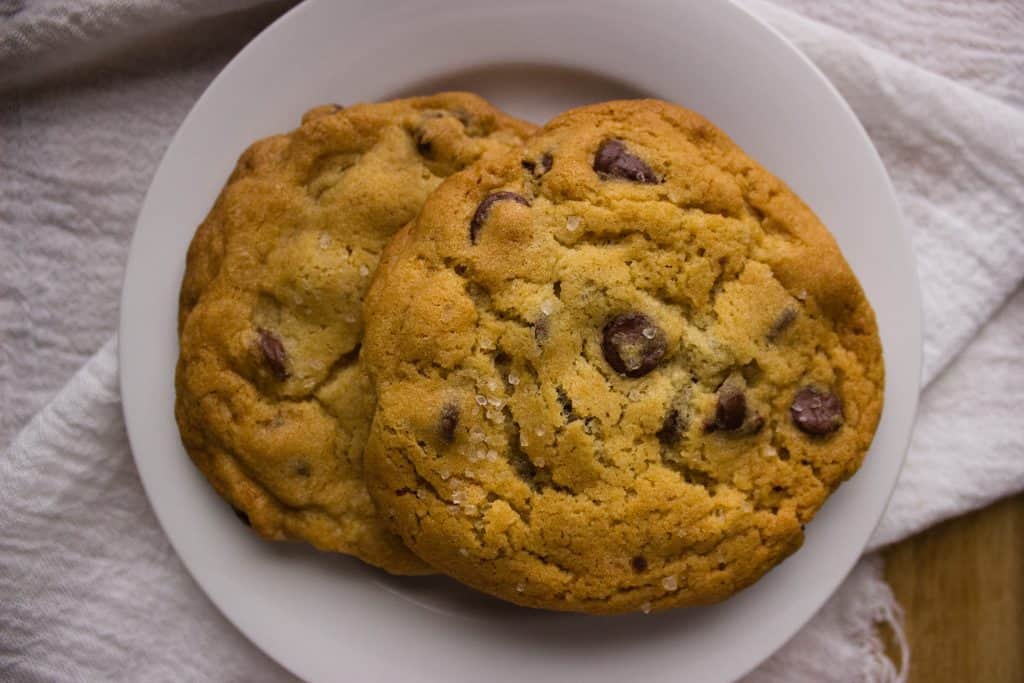 Spreads Cookies was inspired by the Pioneer Woman making these on her television show and so I decided to give her the recipe a try for myself. These cookies are 'spread' onto a baking sheet before baking and topped with your favorite toppings or whatever you have available in your kitchen.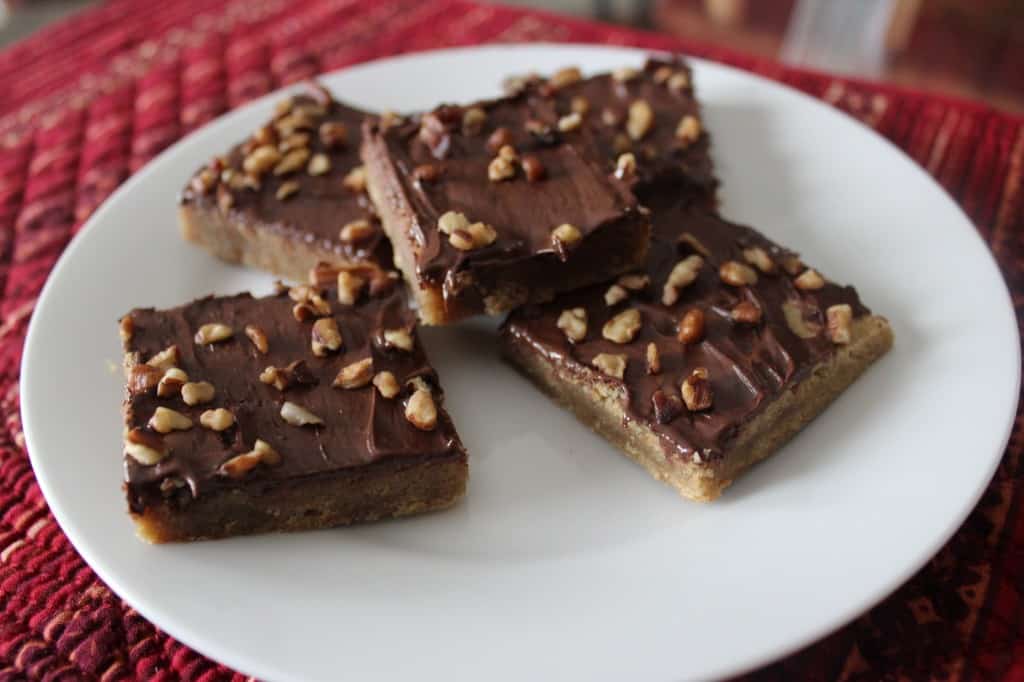 Coconut Oil Chocolate Chip Cookies is a butterless cookie recipe that makes a soft, chewy, and fluffy cookie that is sure to be your new favorite cookie to bake and share.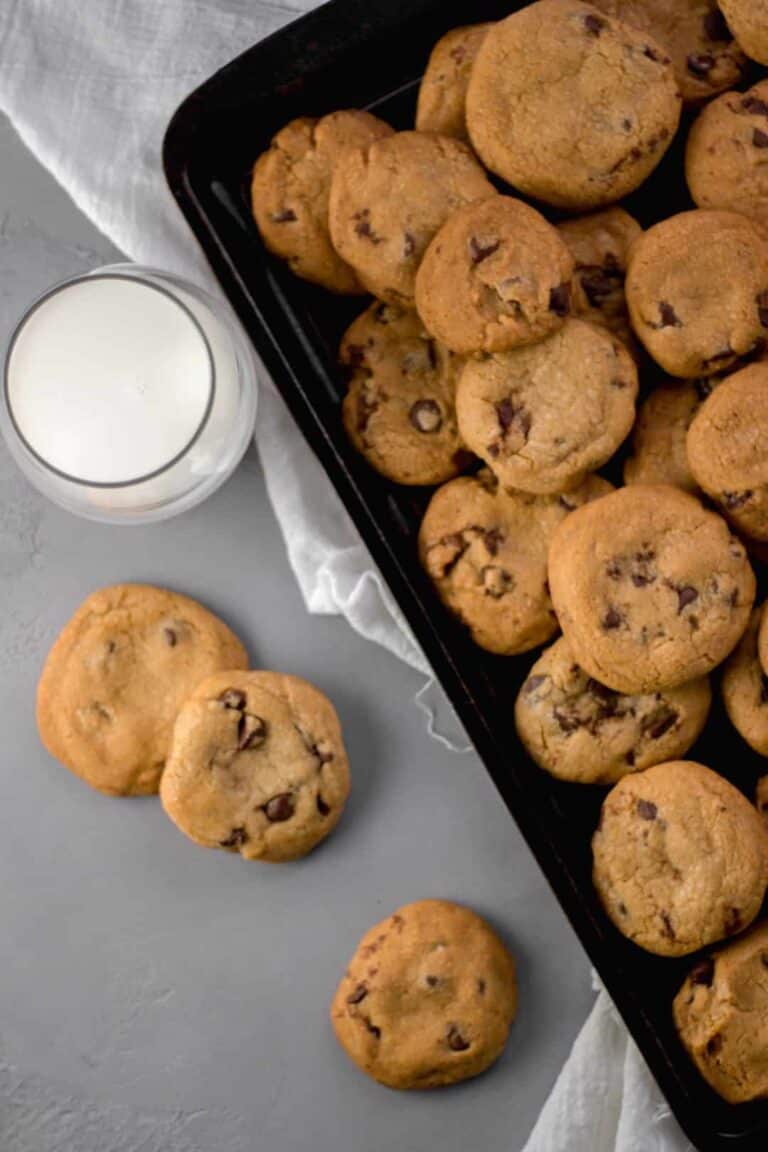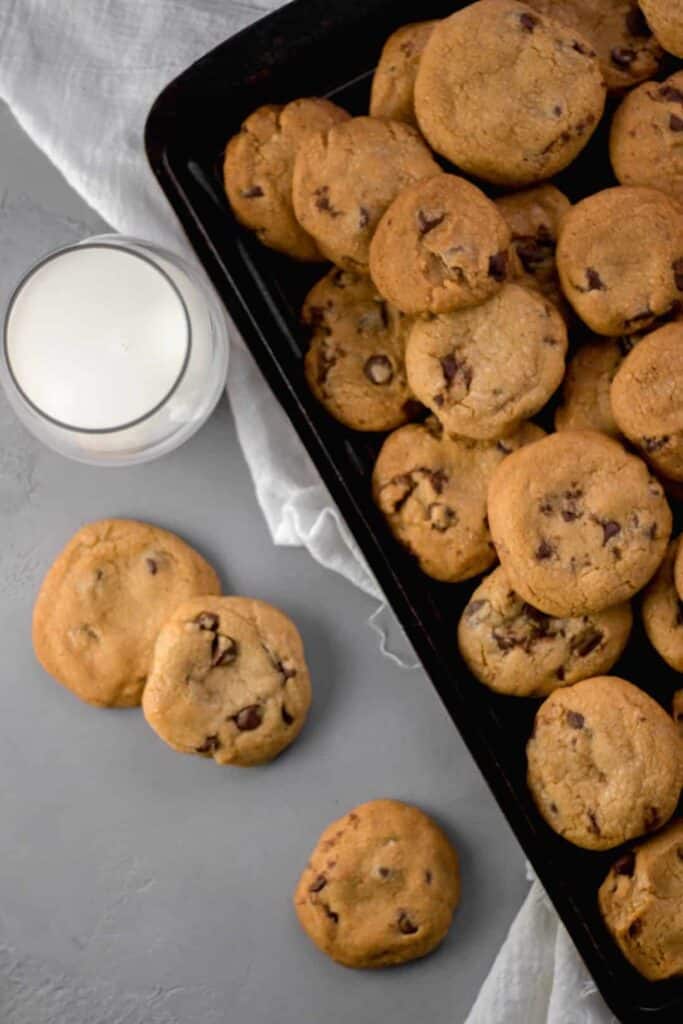 Chocolate Chip Tahini Cookies are a batch of delicious chocolate chip cookies with a nutty flavor due to the addition of walnuts and tahini.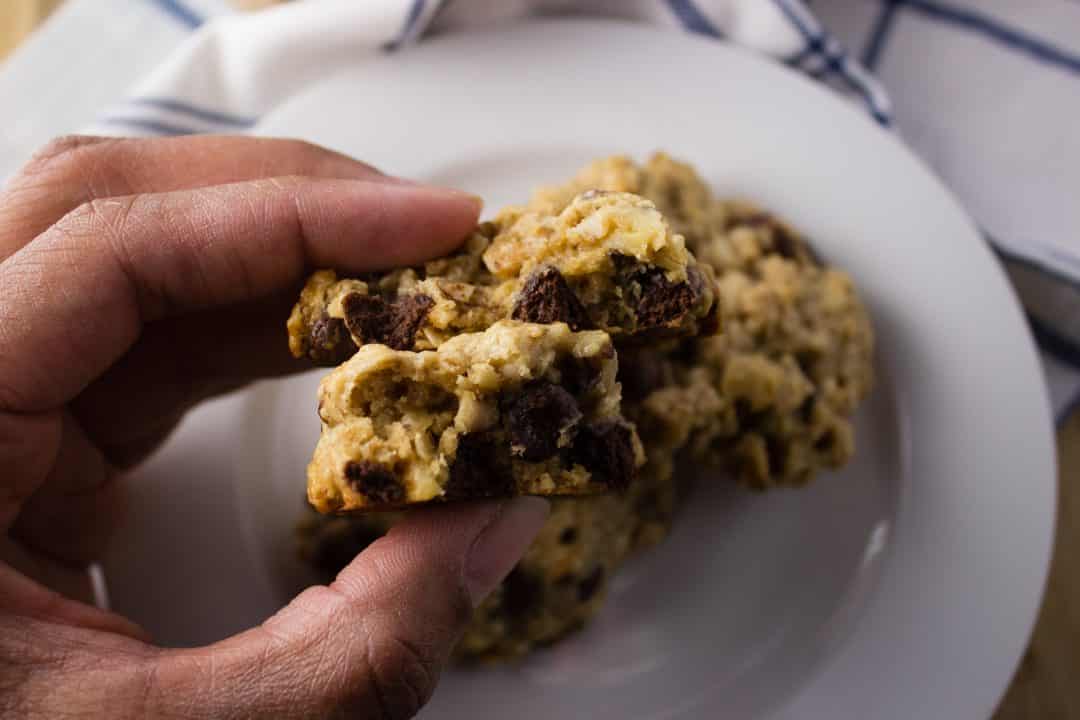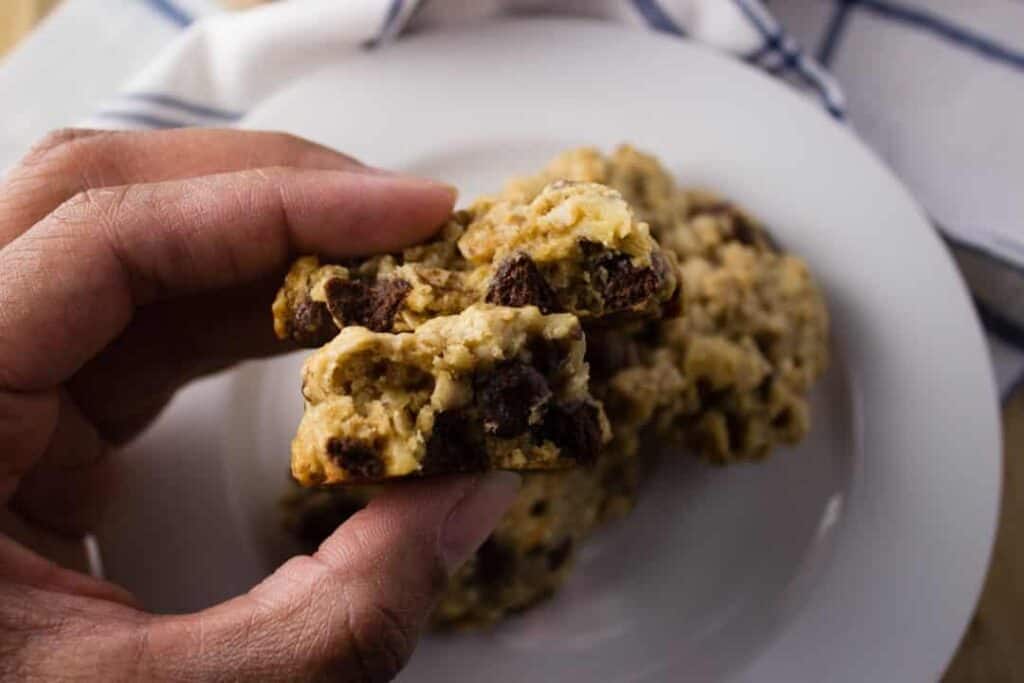 Harvest Cookies are sweet cookies that are loaded with oats, fruit, and nuts to make a wholesome delicious cookie perfect for any season.
Elephant Ears are a quick and easy sweet treat made by using just 3 ingredients. This recipe is perfect when you need to make some elegant in a hurry.
Want some cookie inspired recipe ideas? Try These:
Have any comments, questions, or other delicious ways to use any of these easy cookie recipes? Please share them in the comments below!