This post may contain affiliate links. Please read my disclosure policy.
Dognog is a special treat that you can share with your furry friend during the holidays while you enjoy a glass of your favorite eggnog. Your dog will thank you for it.
The Holiday Season is upon us!
Are you excited?
It is the time of year when you spend time with your loved ones and celebrate the reason for the season.
And you cannot forget to have a cup…or two…or three of eggnog. But what about our furry friends? Shouldn't they be able to enjoy a little eggnog during the holiday season?
Well, I have a recipe to share that I received from DogVacay Blog that I will share with you about that. However, if you are not sure about giving your dog dairy or eggs, then I will provide an alternative for you as well. Regardless of which recipe you choose to go with…your special friend will simply enjoy the holiday treat.
Dognog Recipe (Egg Nog For Dogs)
1 container plain low fat, organic yogurt
1 jar of organic baby food* (seasonal veggies and meat is a favorite)
1 free range egg
1 ½ cups filtered water
Blend all ingredients until frothy and serve in stainless steel bowls and garnish with a banana slice. Be sure to refrigerate unused portions.
If you do not want to feed your fur baby the yogurt or egg…simply omit and add in slices of banana or something else they will enjoy
…it may not be official 'eggnog' but I am sure your fur baby will love it all the same.
Time for everyone to have some eggnog and if you are lactose intolerant, Lactaid has a great lactose free eggnog that tastes just like the regular eggnog.
Do not forget to add a sprinkle of nutmeg for a little something extra, but do not share any with your dog because it is toxic to them.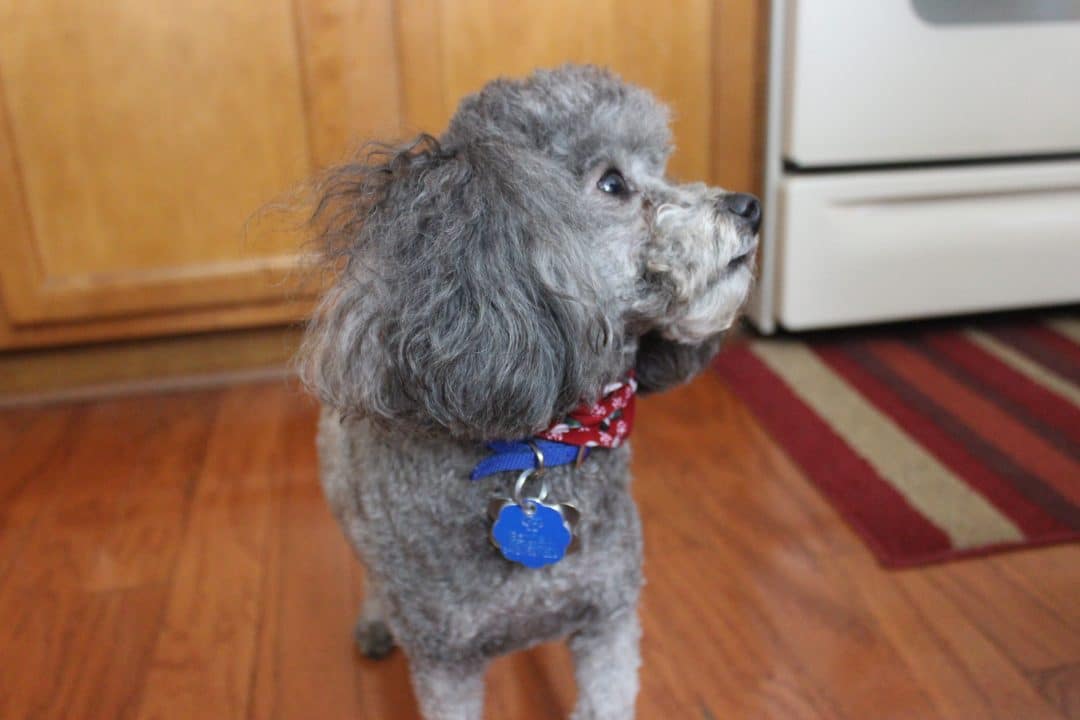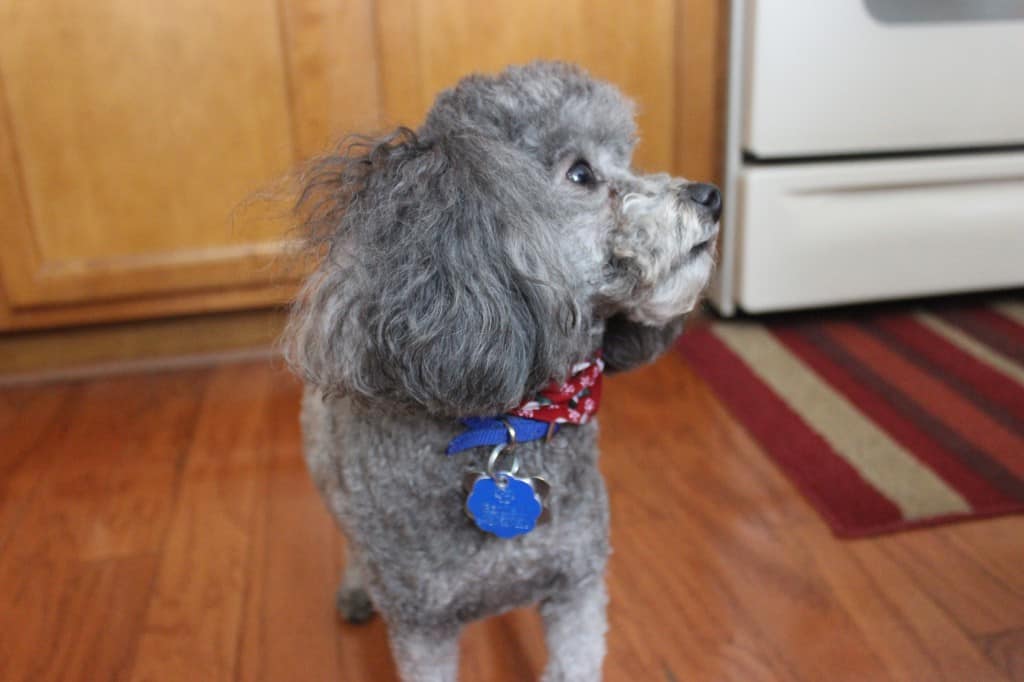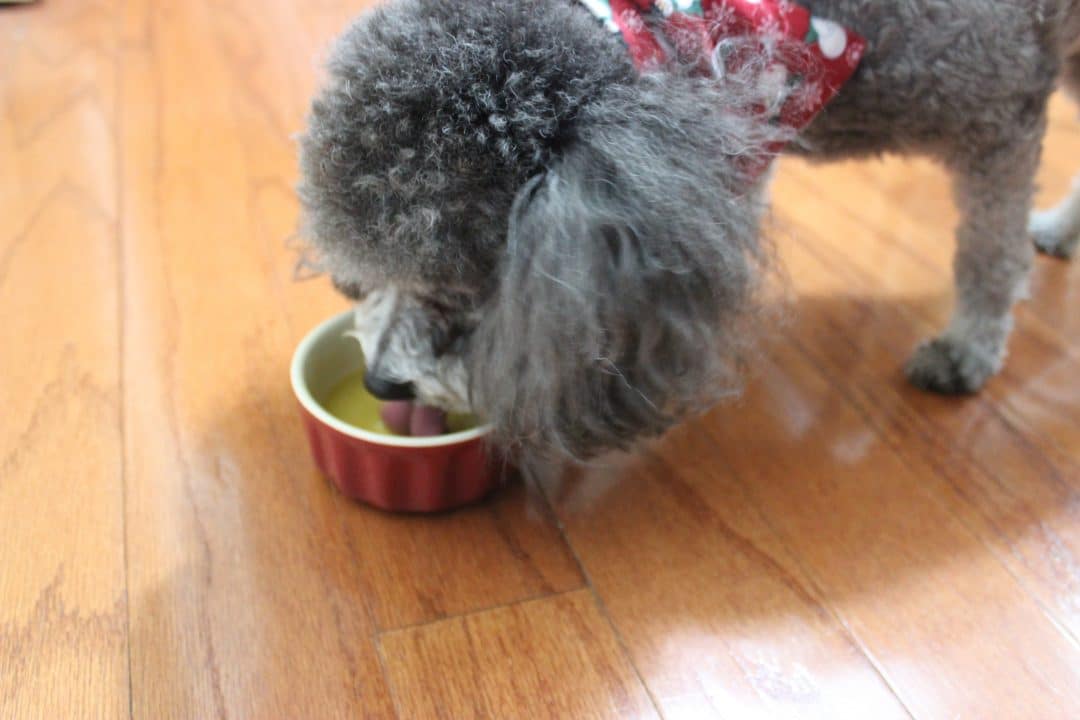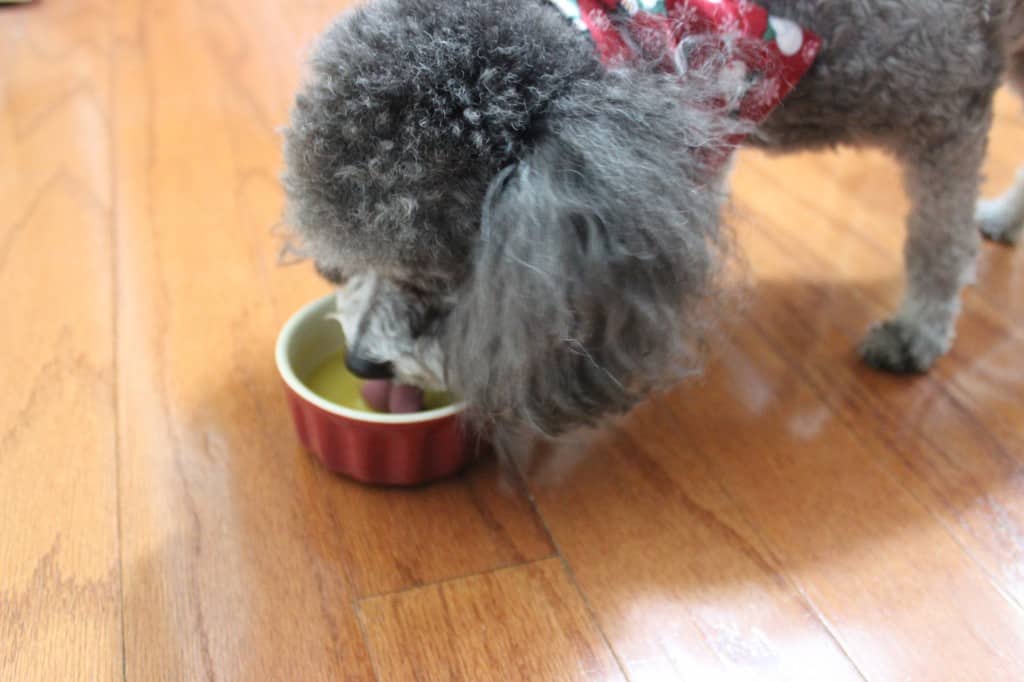 My dog Shakespeare really enjoyed his Dognog!
Got any comments, questions, or other ideas about this Dognog? Share them in the comments below!