Doggie Mini Berry-Almond Cake - A special treat to celebrate with your furry friend that they are sure to enjoy. Easy to make and sure to be enjoyed.
This is a special treat that you could make for your little fur baby...especially if you are celebrating another year with your doggie. Then again there really does not have to be a special reason for cake in my book.
Any time is a good time for cake!
And so here we are making a cake that is dog-friendly for no special reason other than the fact that it is Friday and I wanted to give this recipe a try. It was very simple to make and I had all of the ingredients on hand to give this cake for dogs a try.
Doggie Mini Berry-Almond Cake Ingredients:
The Cake:
1 ¾ cup almond flour
2 Tablespoons honey (preferably raw)
3 eggs
2-3 Tablespoons of coconut oil, melted
A handful of chopped organic strawberries and a couple of extra for topping (blueberries work too!)
The Icing:
1 cup of organic plain yogurt (choose one with low sugar content)
2-3 Tablespoons of almond butter or natural peanut butter
Directions:
Preheat your oven to 350 degrees F. Use coconut oil to grease two ramekin dishes (depending on the size of your dishes you may have enough batter for 3 layers).
Mix your cake ingredients until smooth and fold in the berries.
Pour the batter into the prepared ramekin dishes, about ¾ of the way full.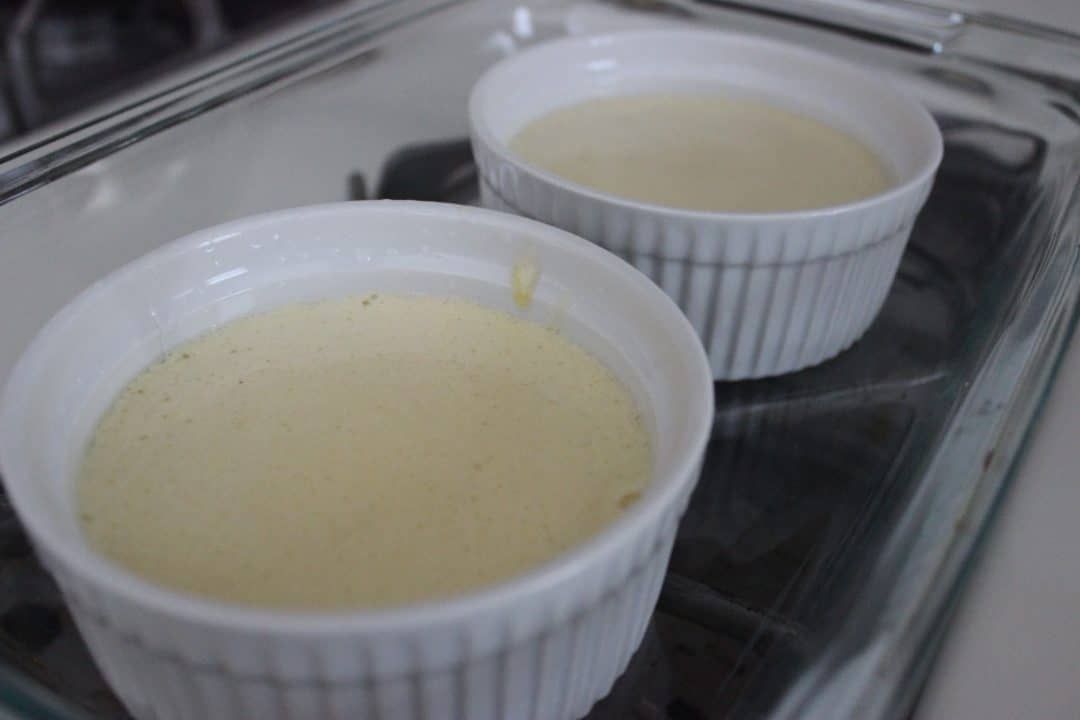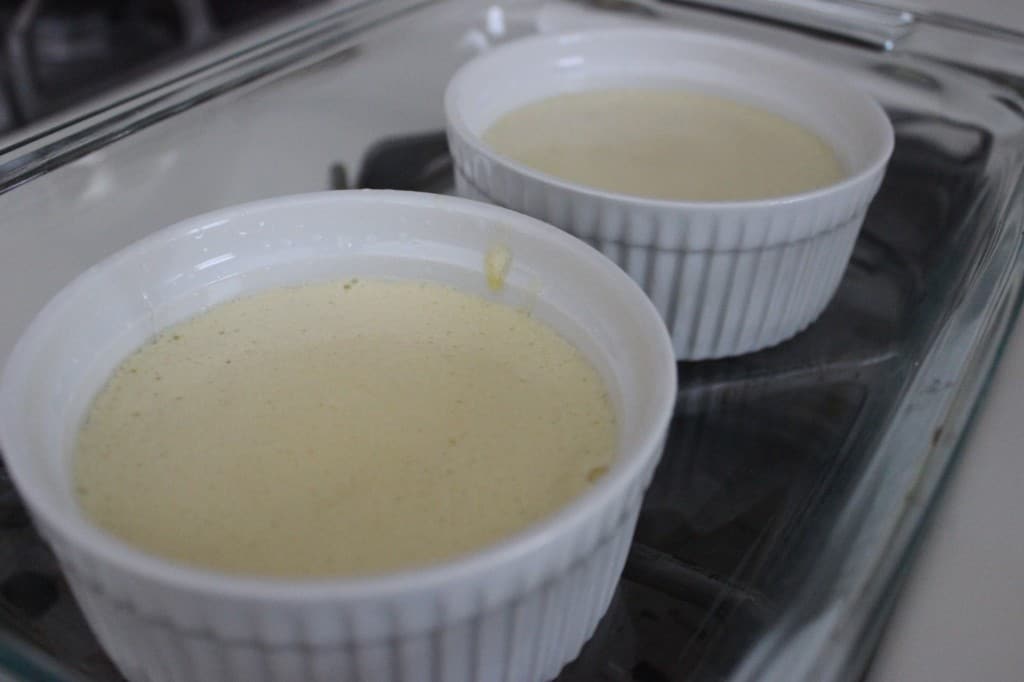 Bake for 15- 20 minutes. Then remove from the oven and all to completely cool.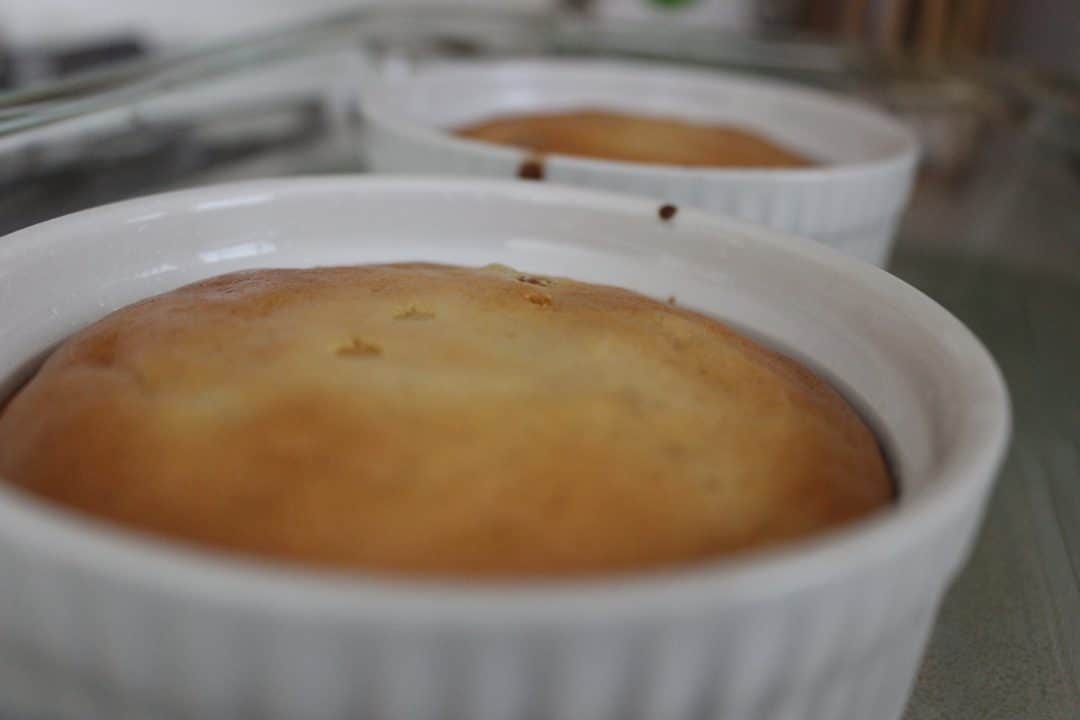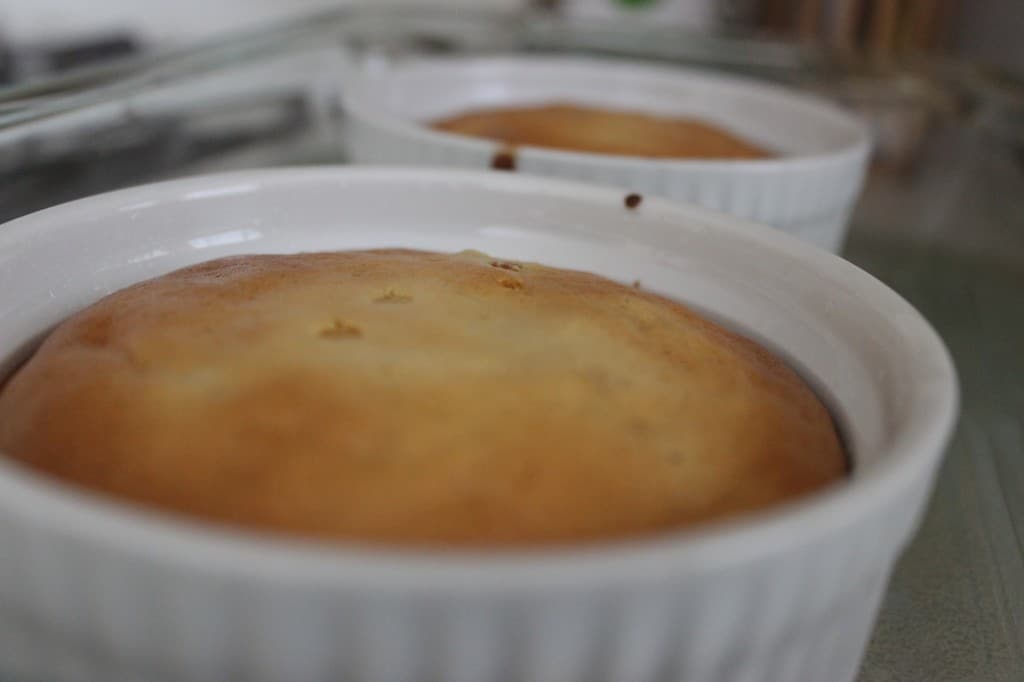 While your mini cakes are cooling, mix together your yogurt and nut butter until smooth.
Once the mini cakes are completely cool, spread the icing onto the tops of each layer and stack.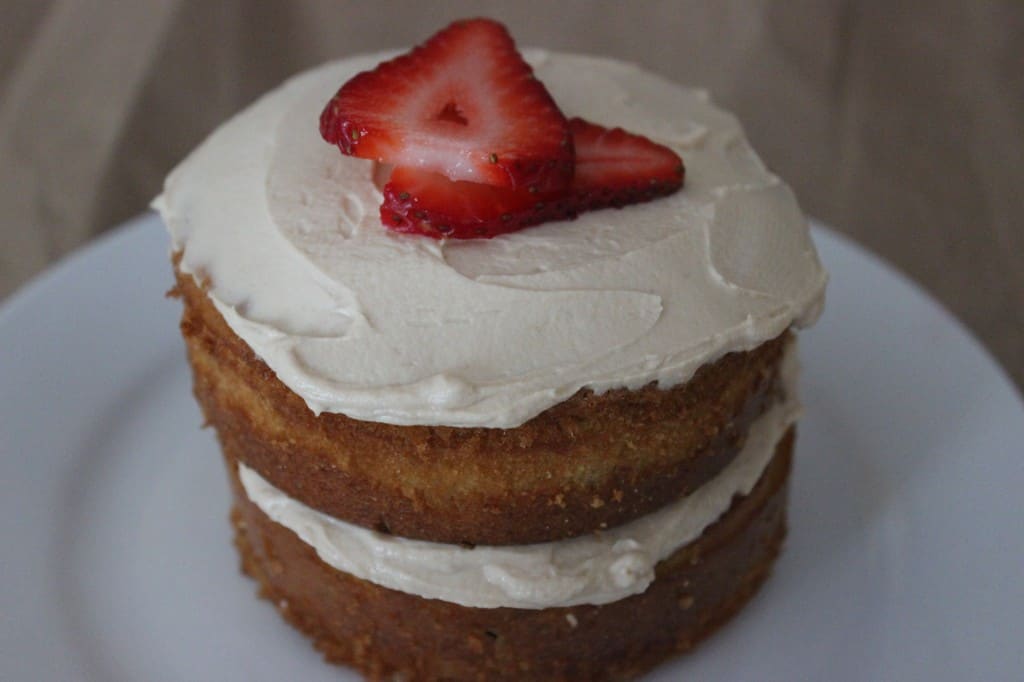 You may garnish with berries of your choice and the cake is ready to eat.
A total success and this is something that you could even share with your fur baby.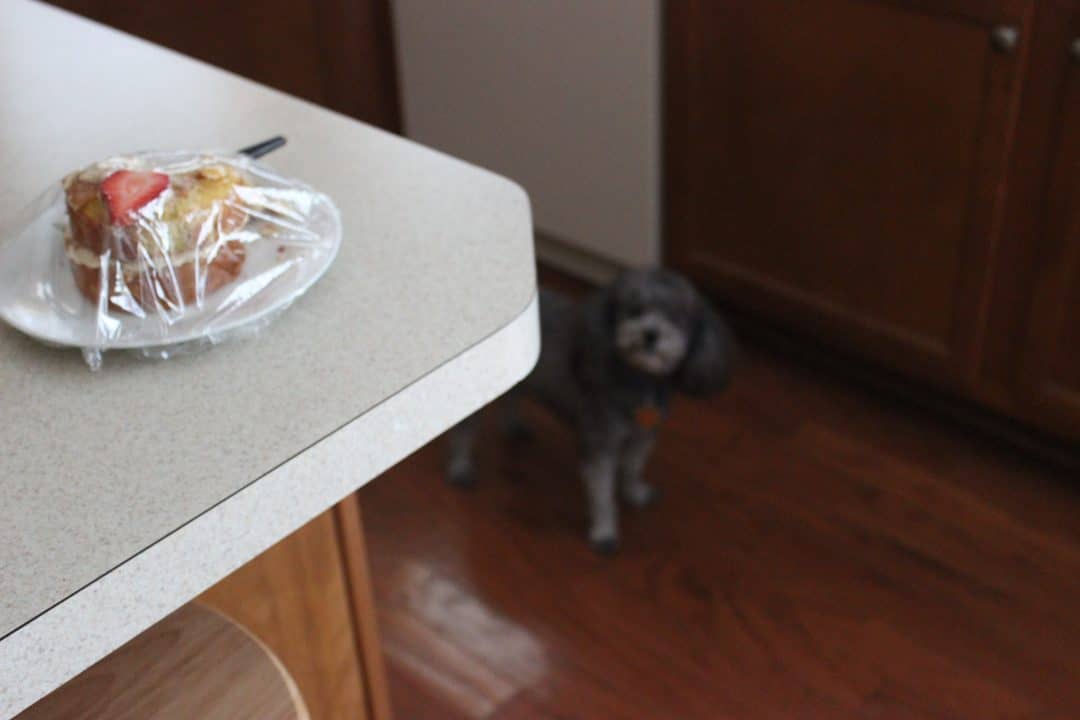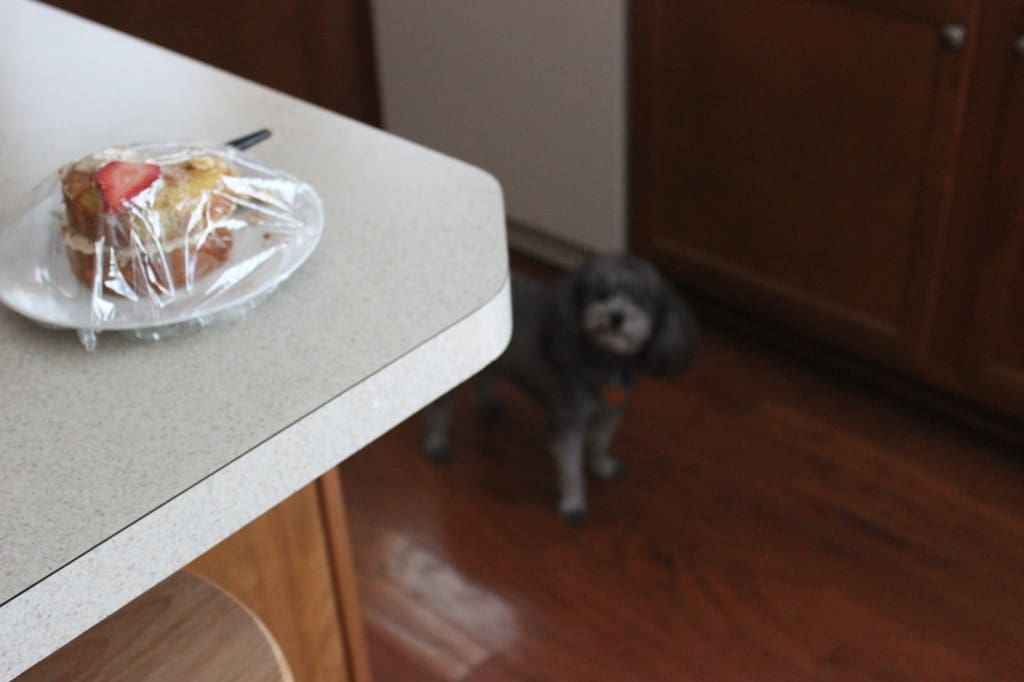 Shakespeare is clearly wanting some more!
Have you got any comments, questions, or ideas for this Doggie Mini Berry-Almond Cake? Share them in the comments below!