This post may contain affiliate links. Please read my disclosure policy.
Learn how to make a light box using items that can be found around your home and at the local hardware store. Inexpensive, easy, and a great way to upgrade your photos.
So this week I decided to make a light box 🙂
There are posts for do it yourself light boxes all over the internet and I chose to give it a try for food photography as well as another project that I am working on which I will share with you later.  If you choose to simply purchase a light box instead, then the price can range anywhere from inexpensive to very costly, so choosing to make it yourself is a great investment.
The process was very easy and it only required a few materials; some of which I already had and the others were purchased from my local hardware store.
For this you will need the following:
A large cardboard box (medium might work too if you need it smaller!)
Duct Tape
White tissue paper or white fabric
Sharp knife, X-Acto, or Scissors
3 Daylight bulbs — at least 100 watt
3 utility lamps w/ clamp bottoms
Fabric or tissue paper for the backdrop
Possibly 3-outlet extension cord
First, take a large box and tape the bottom completely shut, then flip it over and cut off the top 4 flaps of the box.
Cut out three sides of the box...leaving a 2-inch border...then cover those sides that you just cut out with tissue paper or fabric and set up with the lights shining on the inside of those areas. I chose to take some test shots using my favorite subject...my dog Shakespeare 🙂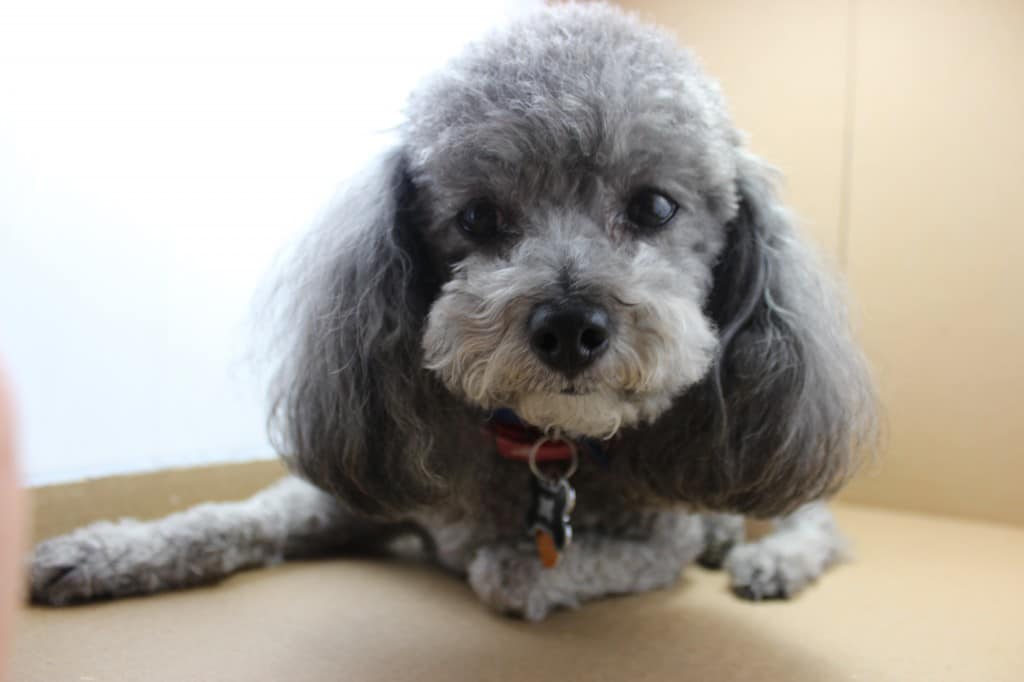 He looks pretty cozy and comfortable in there right??
Now to add a background to your light box...just cut a slit in the bottom that you taped up at the very top and slide in some poster board or fabric. Just experiment with it until you have the look that you would like.
Pretty Easy...Give it a try...Have Fun!
Got any comments, questions, or other ideas about how to make a light box? Share them in the comments below!