For those of you that have been following me at any point, then you know that I love brownies and I love chocolate...two reasons of which make it very difficult for me to stay on ANY type of diet. But I am also a fan of avocado and any recipe that contains some avocado, so when I stumbled upon this recipe I had to give it a try because it combines all three of those ingredients.
These brownies are so moist and if you love dark chocolate, then you definitely want to give these babies a try.
Ingredients:
8 ounces of dark chocolate, melted
2 avocados, mashed well
4 eggs
1 cup granulated sugar
½ cup cocoa powder
½ cup almond meal
½ teaspoon salt
2 teaspoons vanilla
Directions:
Melt the chocolate and set aside (careful not to burn).
In a medium bowl, using an electric mixer, mix together the eggs and the sugar on medium high until the mixture is very light and doubled in volume.
Next gradually add in the melted chocolate and blend on a low setting just until combined.
Mix in the almond meal, cocoa powder, salt, and vanilla.
Blend in the mashed avocado, make sure mixture is blended well…may still be slightly lumpy.
Pour the brownie batter into a square baking pan lined with parchment paper or well greased.
Bake at 350 degrees F. for 20 - 25 minutes.
Allow to cool completely before cutting.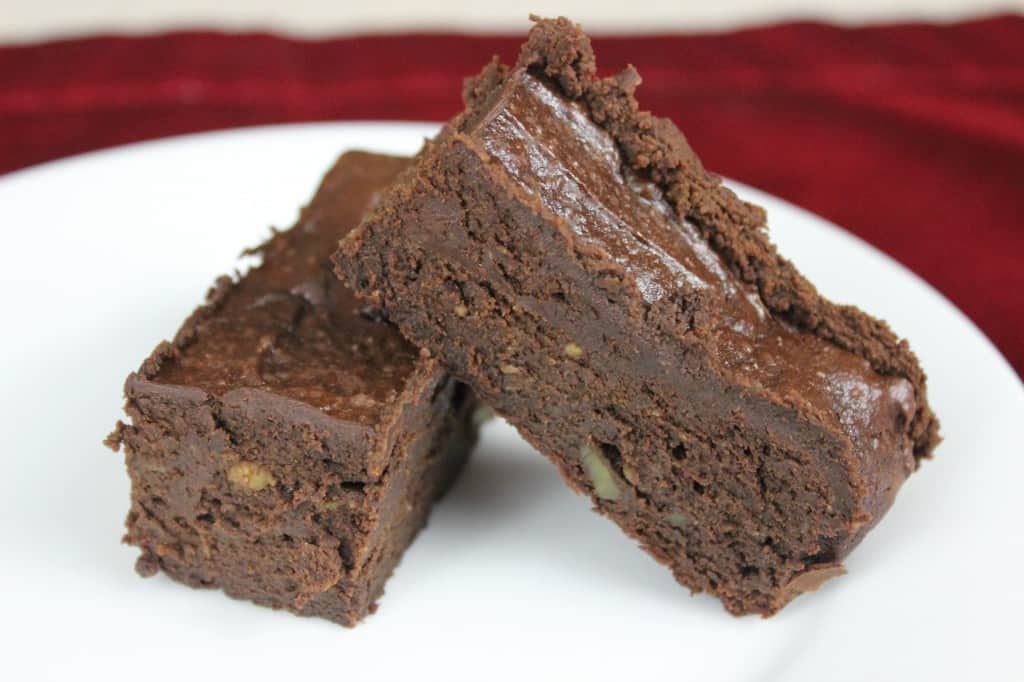 Enjoy!
*Original recipe adapted from French Press