This post may contain affiliate links. Please read my disclosure policy.
This post has been sponsored by California Cling Peaches. All thoughts and opinions are my own.
Enjoy National Eat a Peach Day with simple and delicious cling peach recipes using canned California Cling Peaches. With so many tasty options, you're sure to find a few the whole family will enjoy!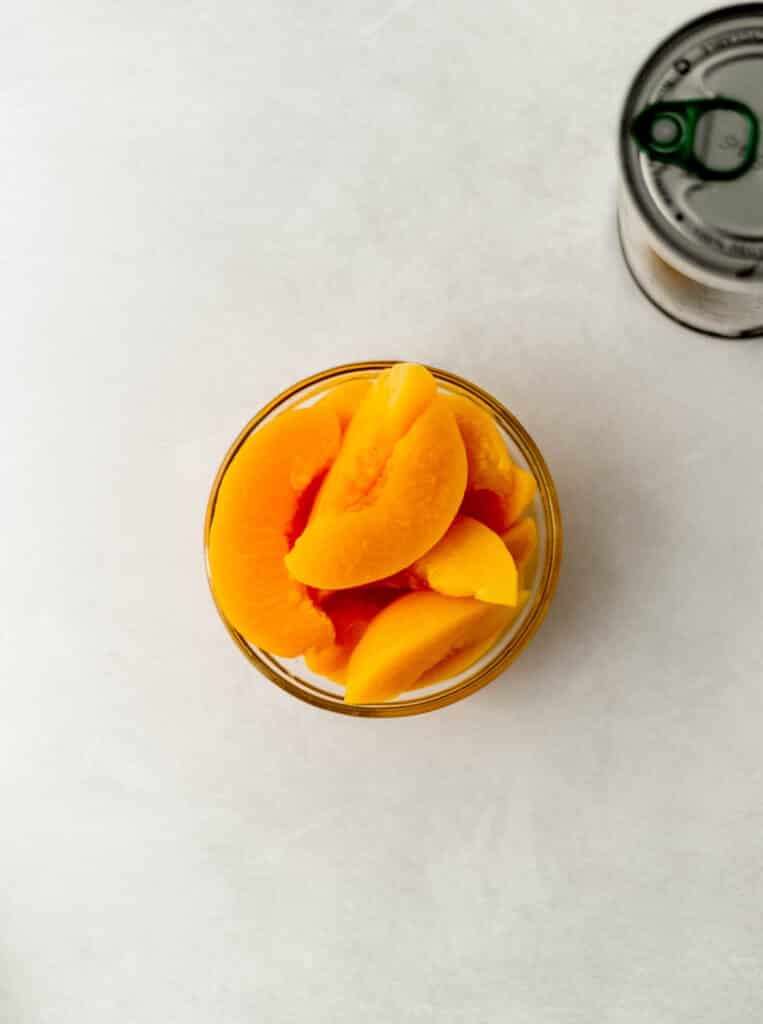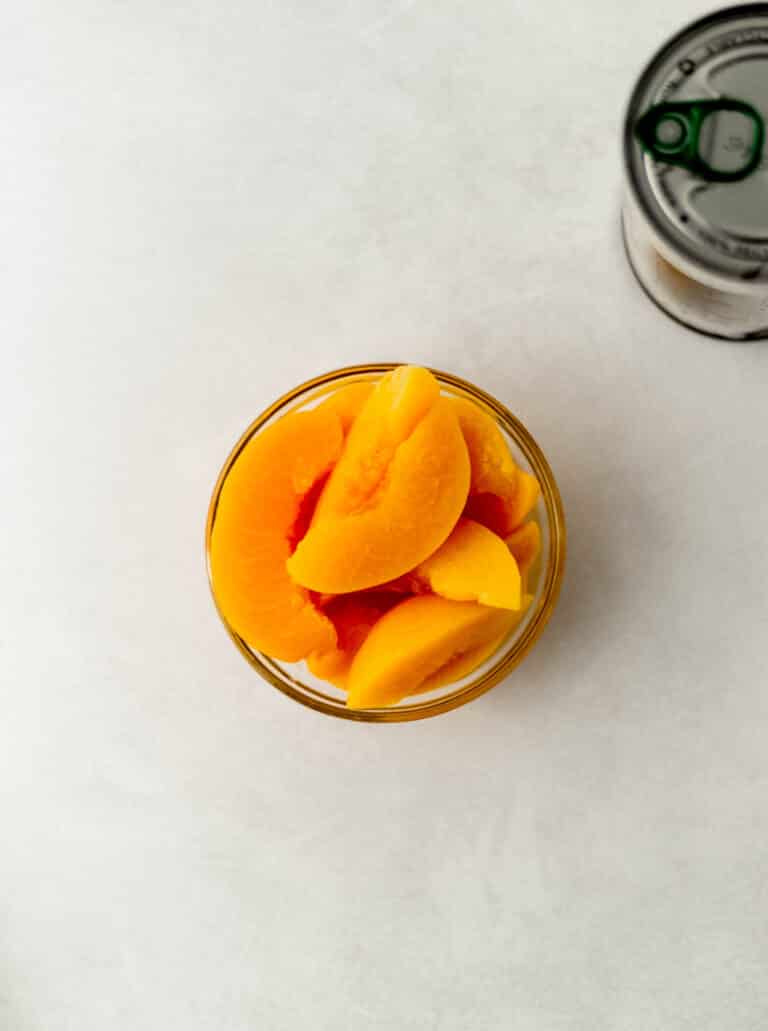 Today is National Eat a Peach Day!
A day that is dedicated entirely to eating peaches. If you've been following the blog for a while, then you already know how much we love peaches. We've used and shared them in so many different recipes.
However, the fresh peach season is pretty short here in Florida. Fresh peaches are usually harvested during April, May, and June. This means local fresh peaches are becoming unavailable and difficult to find to eat and enjoy when August rolls around. But I'm certainly not going to let that stop me from having peaches on this day.
Especially not when canned California Cling Peaches are already stored in my pantry!
WHY CANNED CALIFORNIA CLING PEACHES?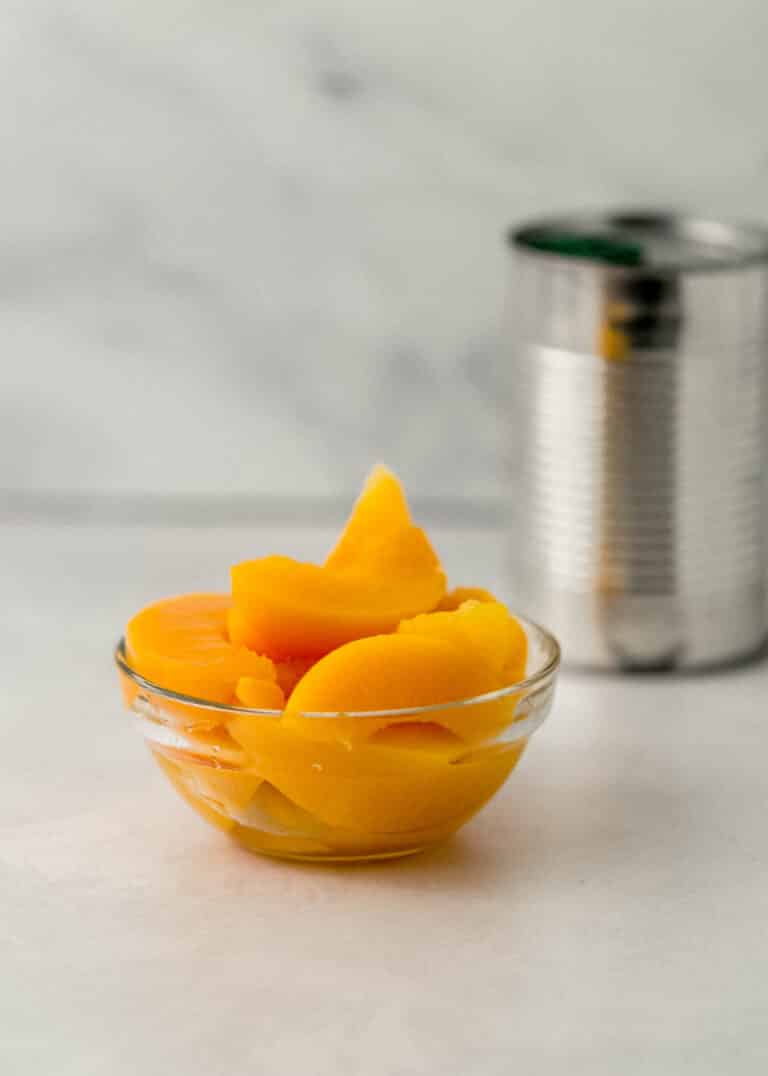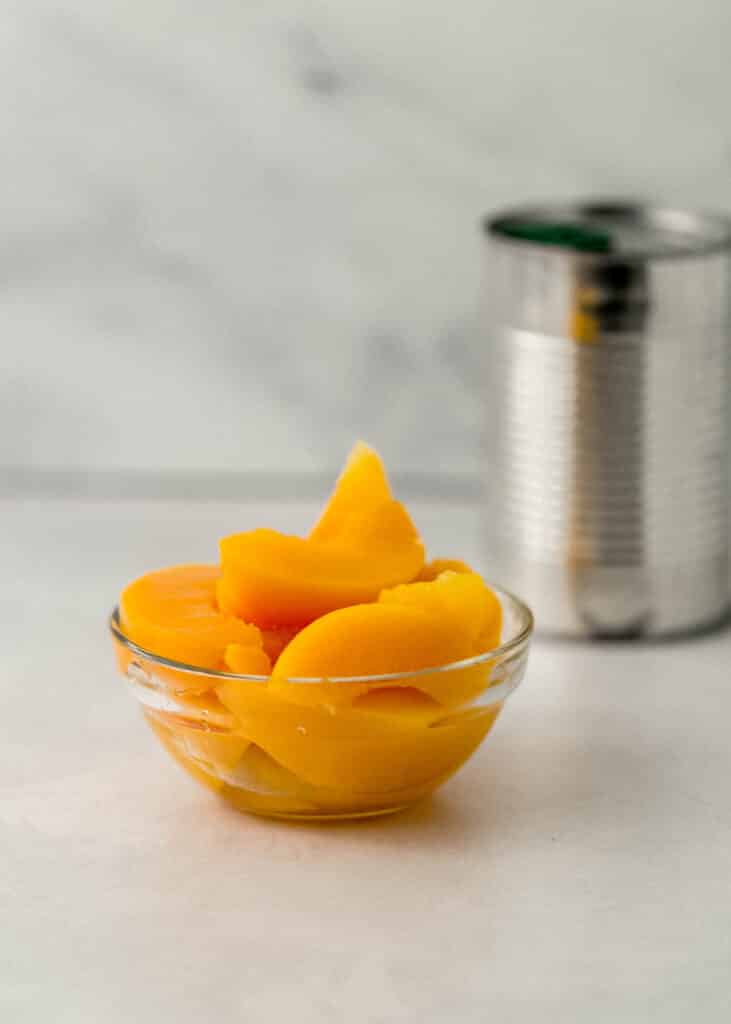 California Cling Peaches are available all year at grocery stores in cans, jars, and single-serve cups. Making them always ready, always affordable and always delicious. The California Cling Peach farmers are leaders in growing and harvesting the highest quality, best tasting, and most economical cling peaches in the world.
When looking for them in stores be sure to check the label for USA/California Grown to make sure you're getting the best cling peaches available. A great way to use cling peaches and take advantage of National Eat a Peach Day is by making a few cling peach recipes on this list.
Hint: They are all made with California Cling Peaches!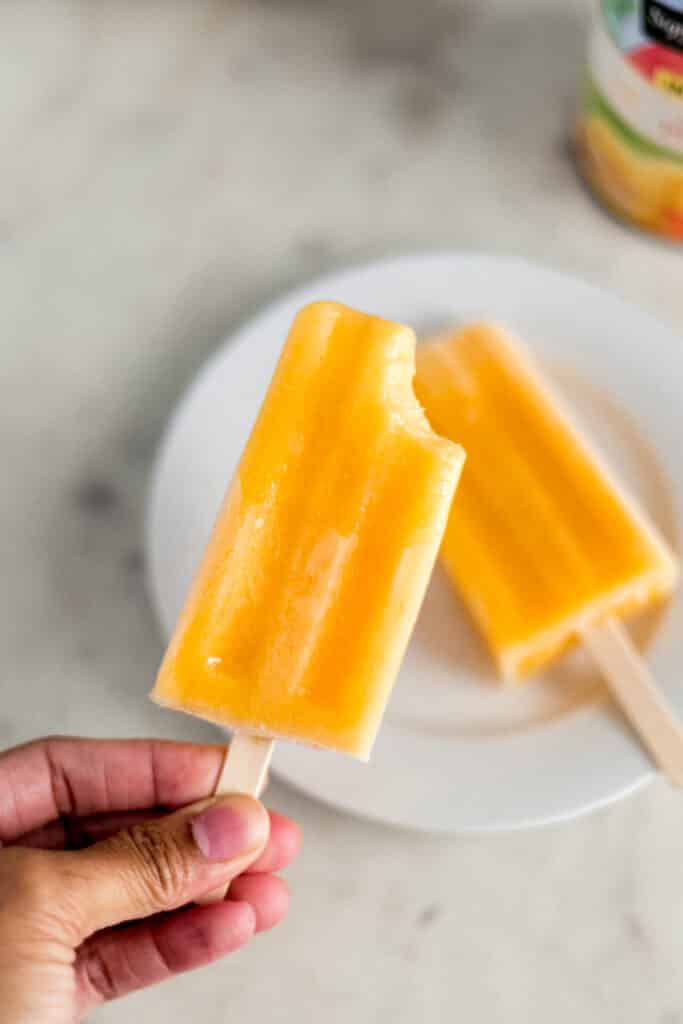 Creamsicle Popsicles are a homemade frozen treat that can be made with minimal ingredients. Keep cool for the heat with a delicious, fun, flavorful batch this summer.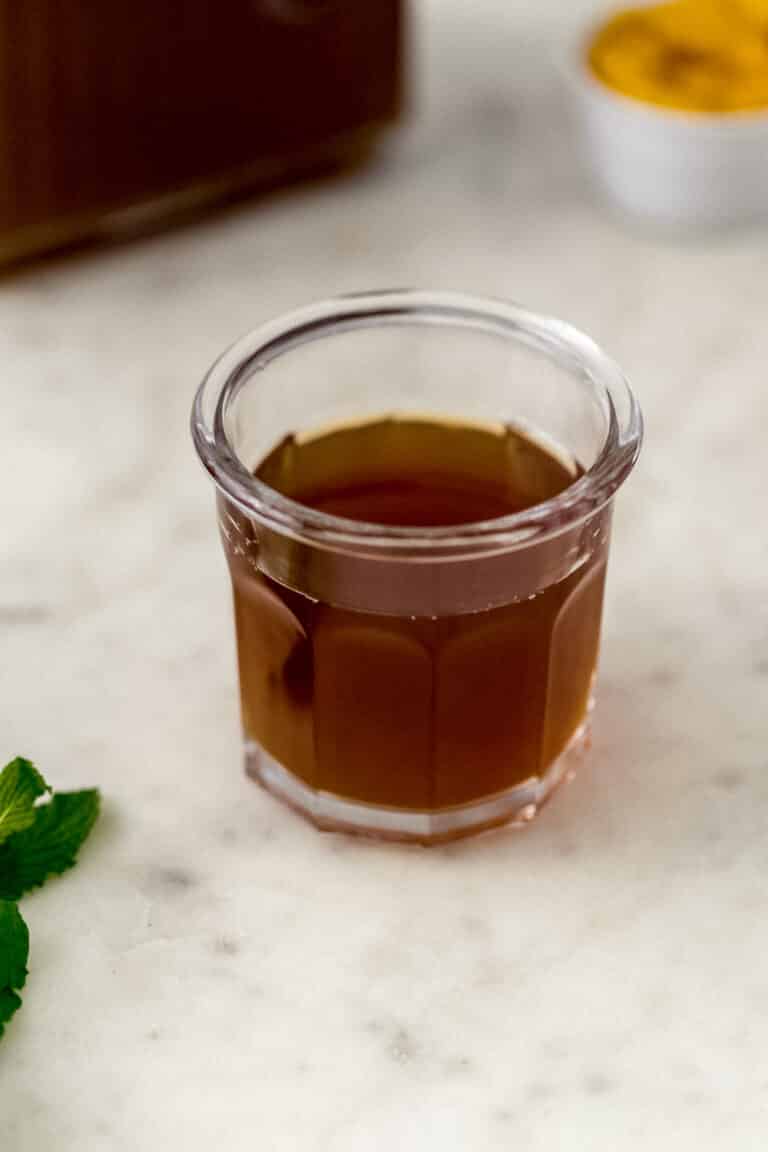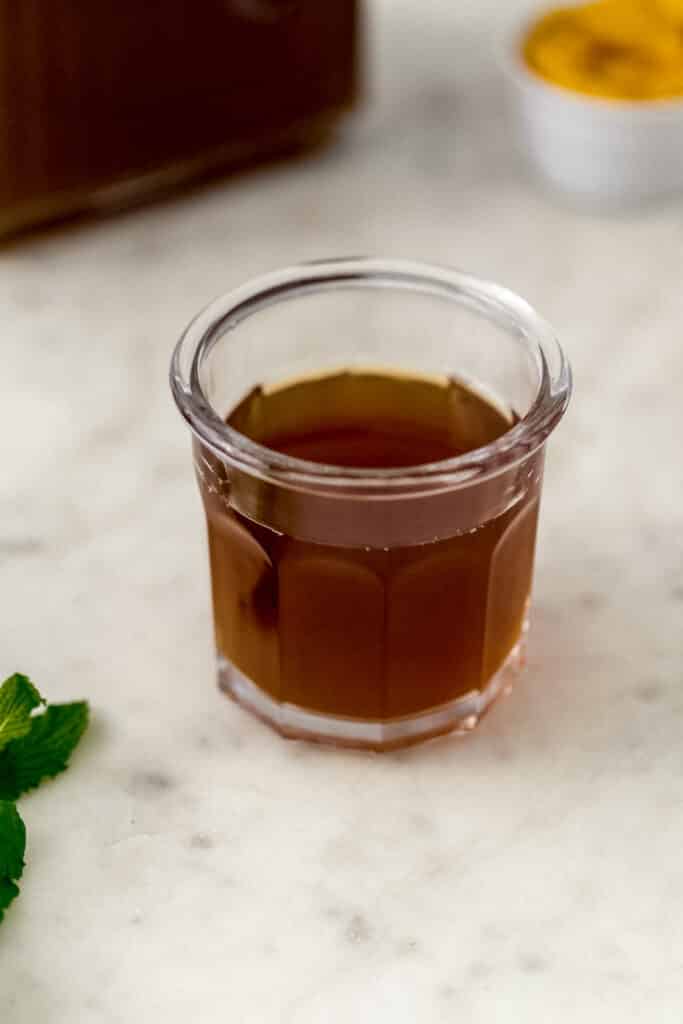 This Peach Sweet Tea is refreshing, sweet, and delicious. Simple to make with few ingredients and the perfect drink to sip on and keep cool on a hot summer day.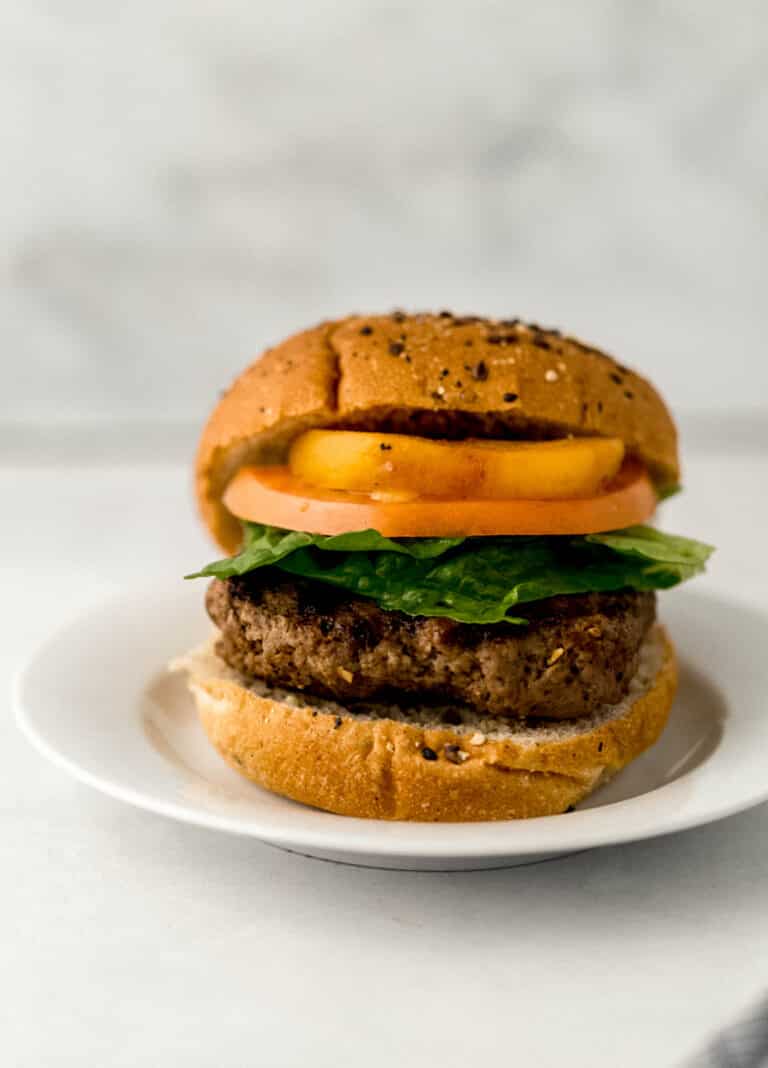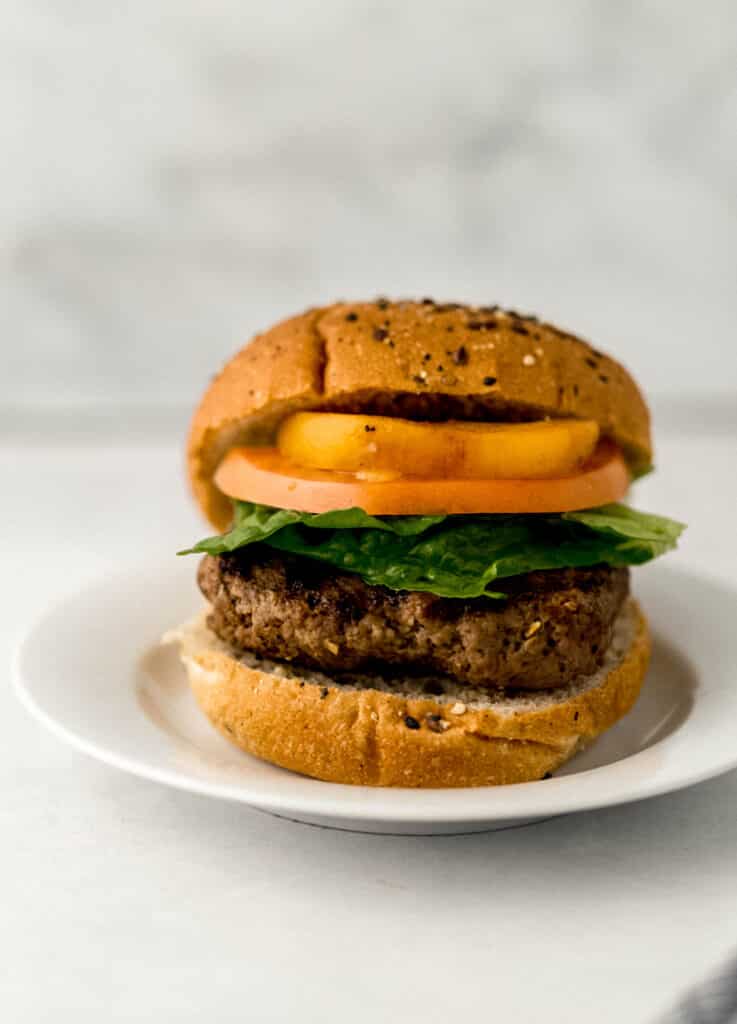 Cling Peach Bourbon Glazed Burgers are classic grilled burgers basted in a glaze made of cling peaches, bourbon and brown sugar. So flavorful, delicious and just in time for the summer grilling season. Serve with grilled cling peaches and your favorite burger fixings!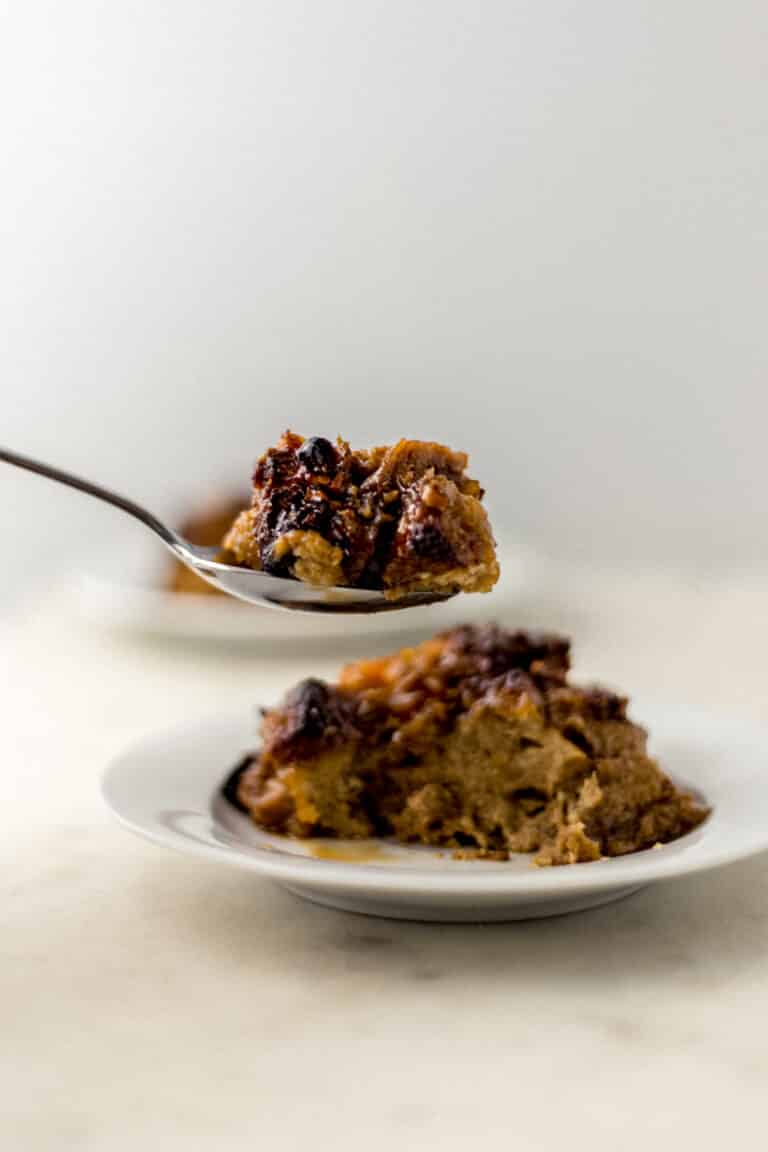 Make this Cling Peach Bread Pudding for a dessert recipe that is sweet, easy, and delicious. Loaded with peaches, any bread that you have, and a creamy brown sugar sauce. The perfect treat to make ahead of time.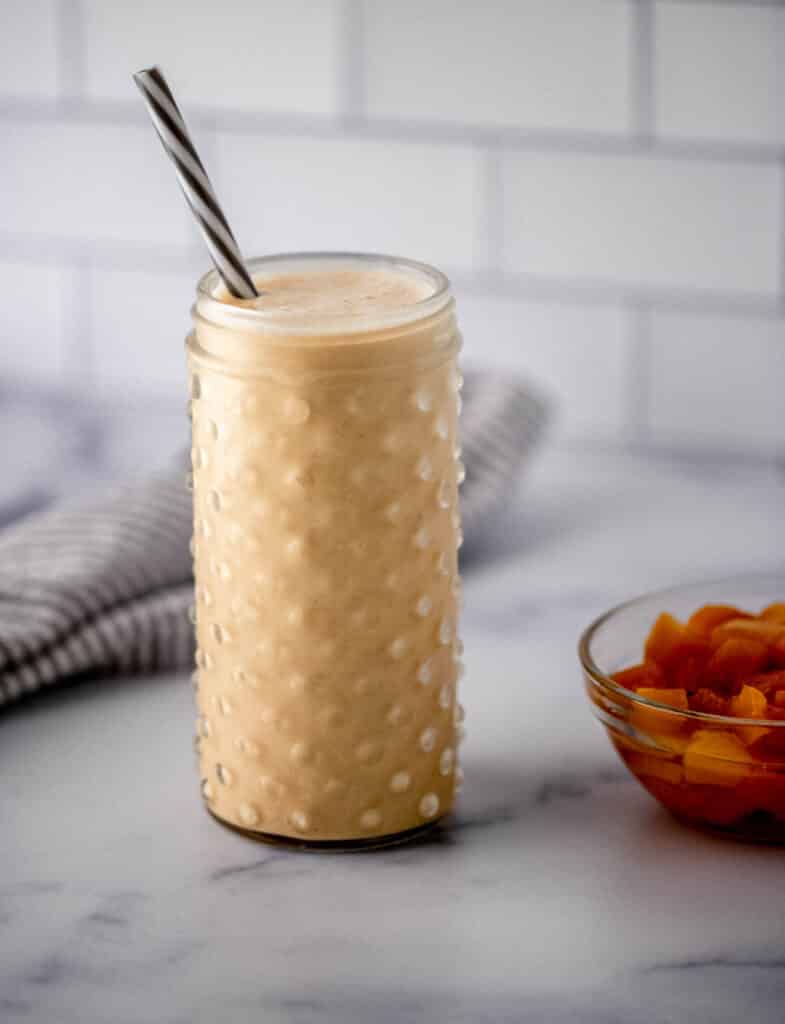 A thick and creamy smoothie made with milk, oats, yogurt, peaches, cinnamon and honey. Add in your favorite protein powder for a filling breakfast or post-workout meal.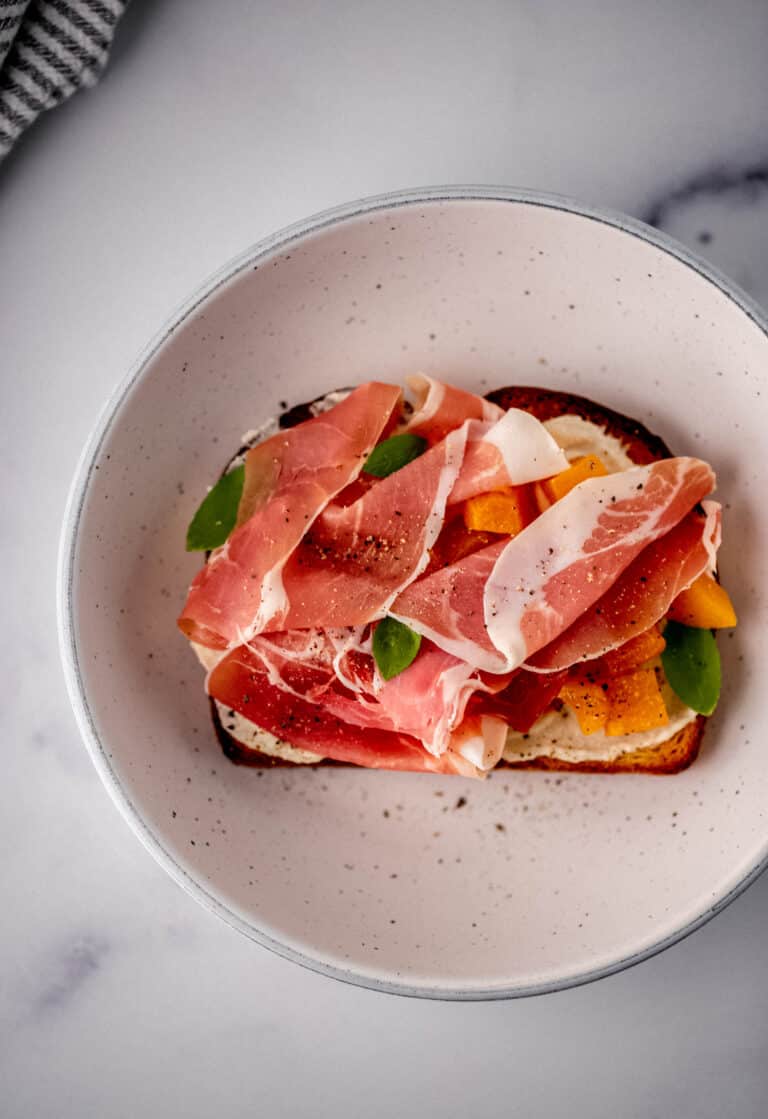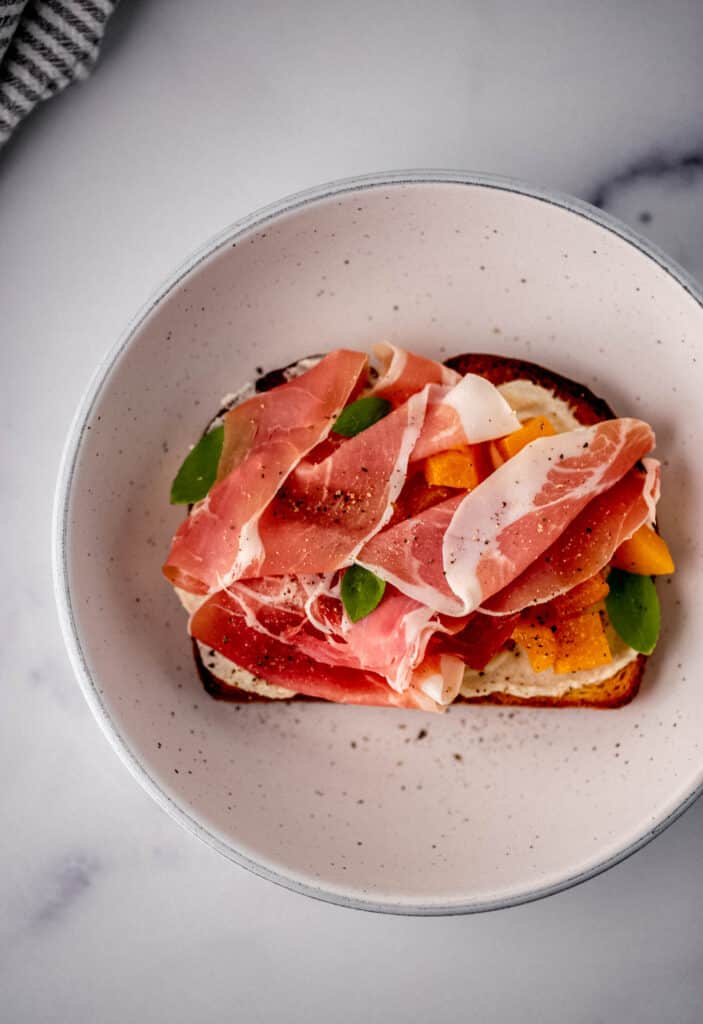 Take a break from the trendy avocado toast and try topping a piece of toast with ricotta cheese, peaches, prosciutto, and a drizzle of honey.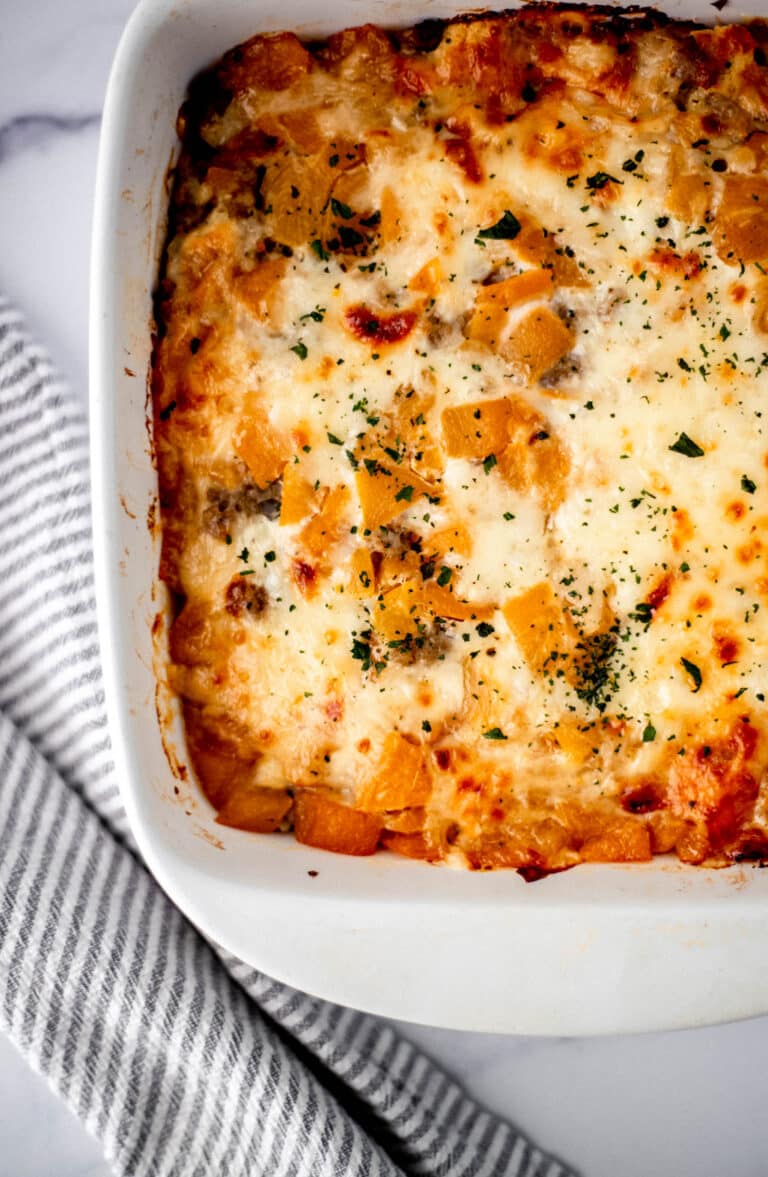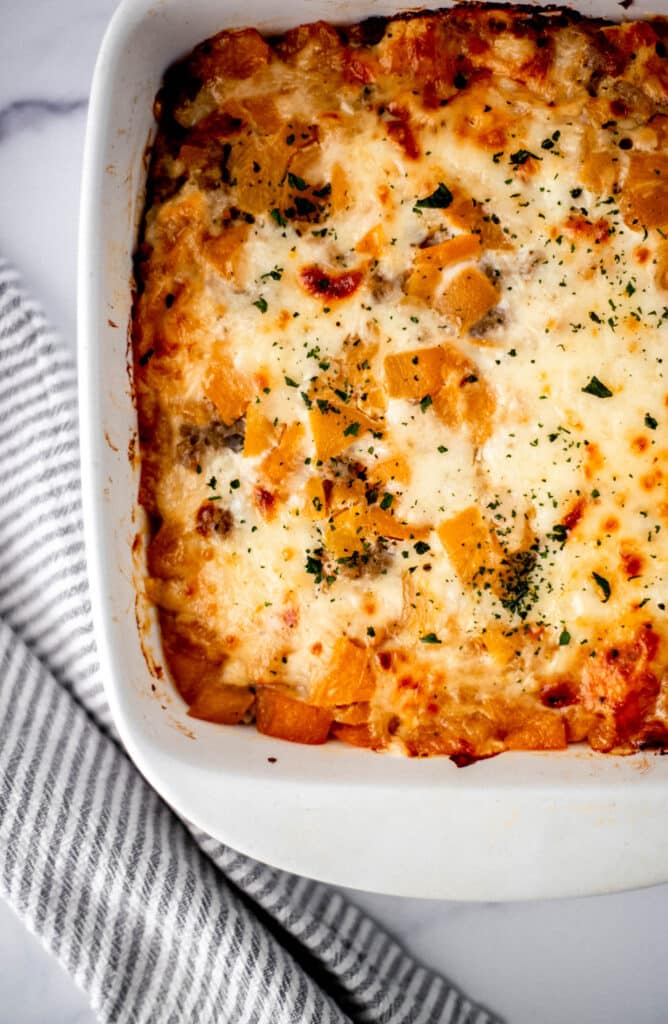 A savory and simple breakfast strata made with sausage, cling peaches, cheese and a few other ingredients.
This Easy Peach Cobbler is one of my favorite dessert recipes. It can be prepared in minutes and uses minimal ingredients. A super delicious fruity treat!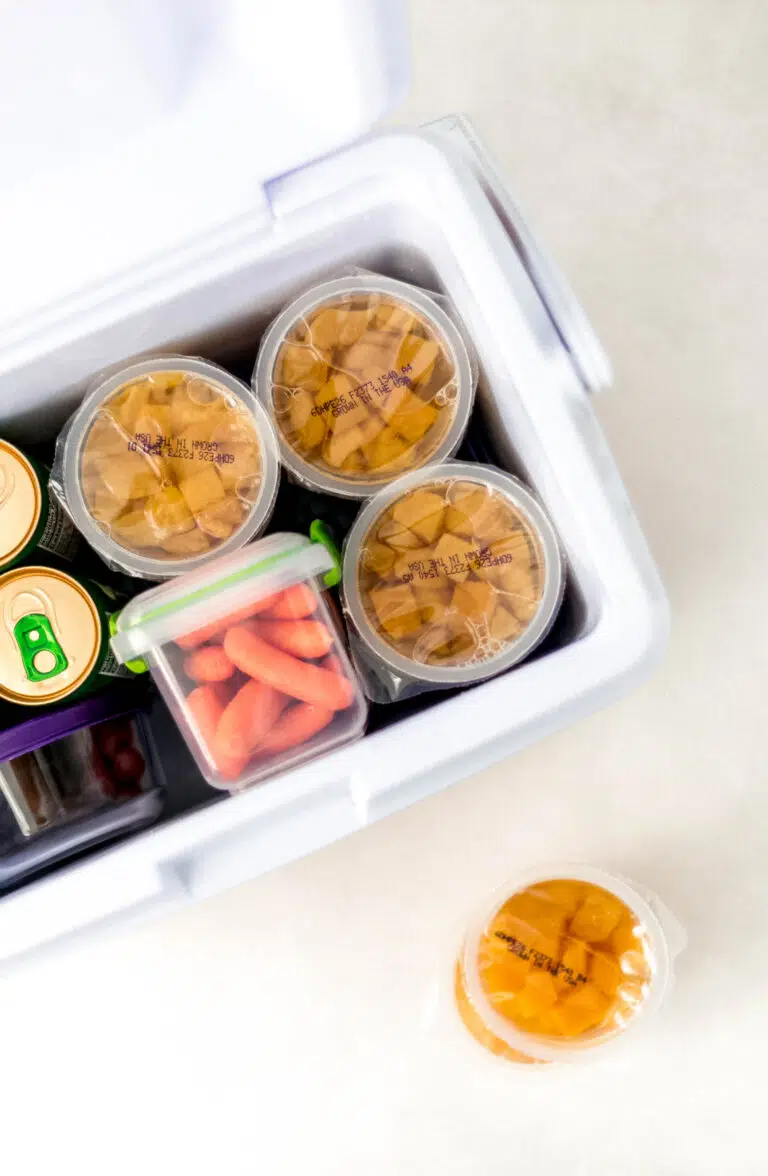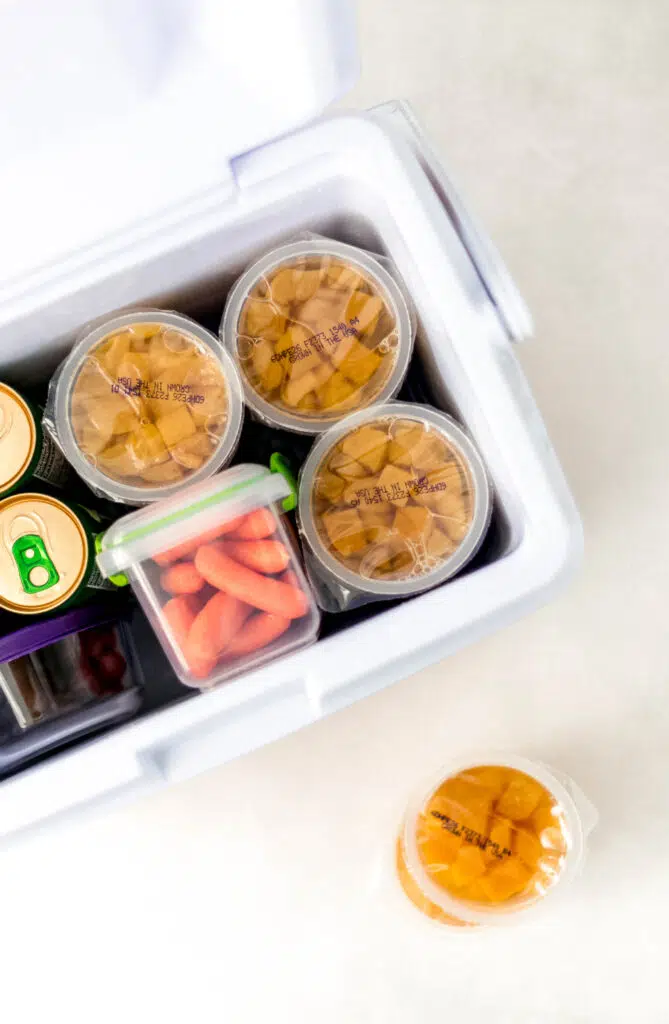 Make snacking on the go simple with single-serve California Cling Peaches that are convenient, sweet, and perfect for busy families.
Have any comments, questions, or other new ways to use and enjoy these California Cling Peach Recipes on National Eat A Peach Day? Please share them in the comments below!