This post may contain affiliate links. Please read my disclosure policy.
The Perfect Christmas Appetizer, Cranberry Brie Puff Pastry. Easy to make and bakes up in minutes. A tasty combination of sweet and savory.
#12DaysofChristmas Recipe 11
Puff Pastry has the ability to make any recipe look more polished and professional…So what better way to make use of it than with an appetizer along with brie cheese and cranberry sauce.
During the holiday season, you will usually find this item in high demand, which also means that the grocery store will usually have a great sale on it and it is a great time to stock up on it because it is best frozen until you are ready to use it.
The main thing that you want to remember when using puff pastry is to let it thaw completely out at room temperature before you try to handle it in any way or you will have a mess on your hands. Puff Pastry can also be substituted in the Chicken Pot Pie recipe instead of using pie crust. Simply place the puff pastry on top and bake according to the directions on the package.
Christmas Appetizer | Cranberry Brie Puff Pastry Ingredients:
1 sheet Pepperidge Farm® Puff Pastry, defrosted according to package instructions
1 wedge brie cheese (with about ½ cup cheese inside)
⅓ cup homemade or store-bought cranberry sauce
16 candied pecans (optional)
16 sugared cranberries for garnish (optional)
Instructions: 
Preheat the oven to 400 degrees F. Coat a mini muffin pan with cooking spray.
On a lightly floured surface, roll the puff pastry sheet into a 10″ x 10″ square. Using a sharp knife, cut four 2.5″ slices one way, then cut four more 2.5″ slices the other way, creating 16 squares.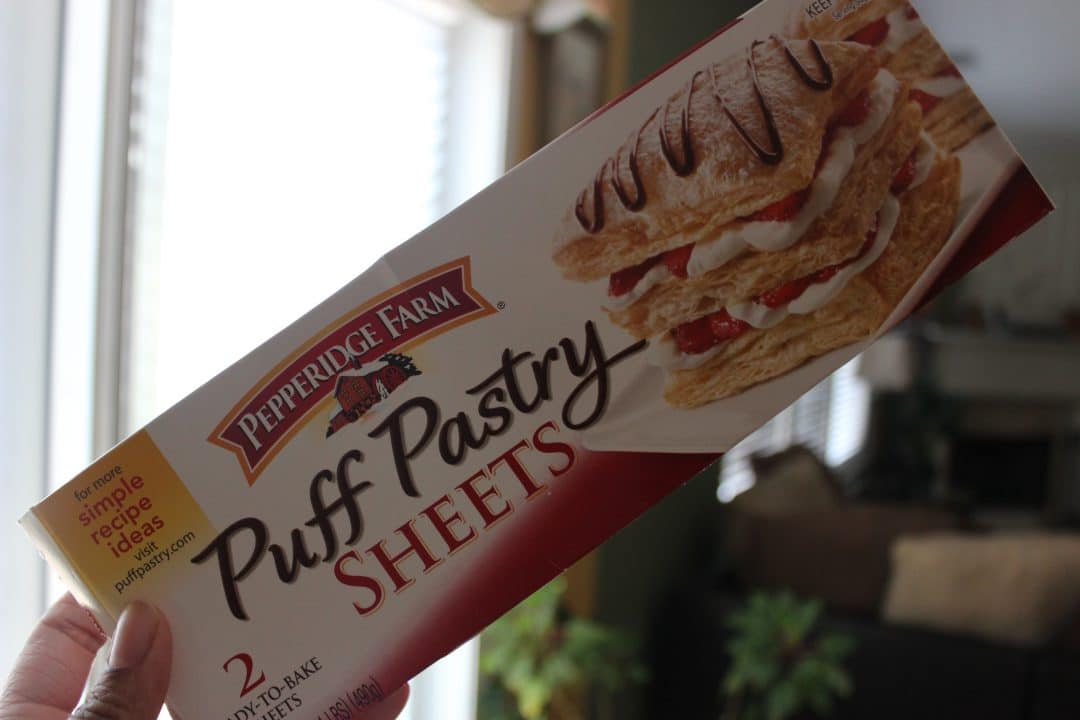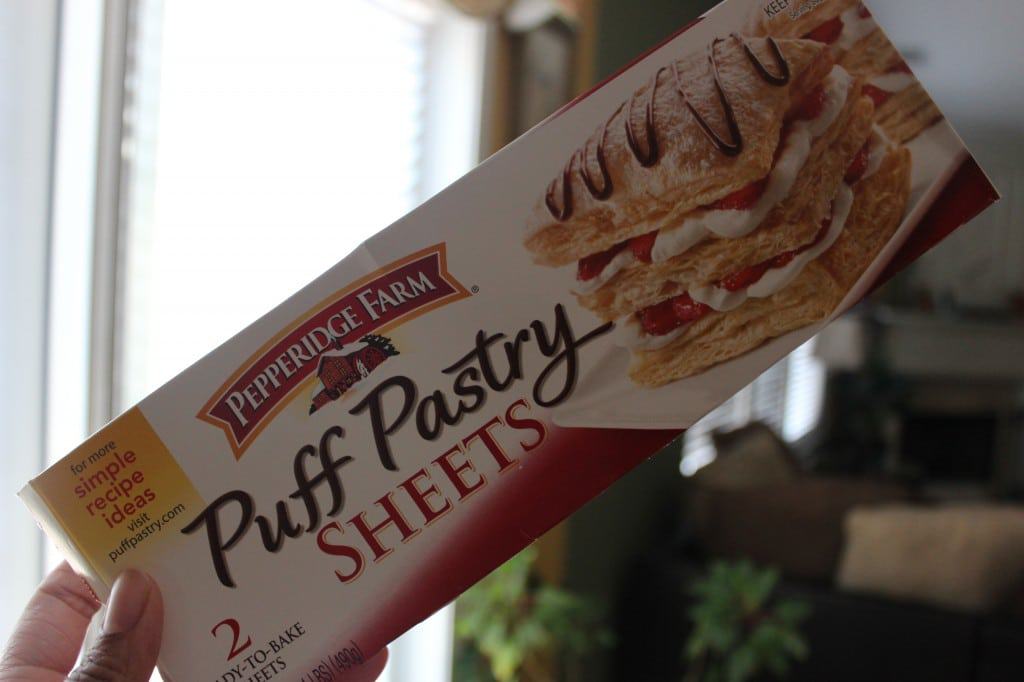 Press the squares into the prepared muffin tin.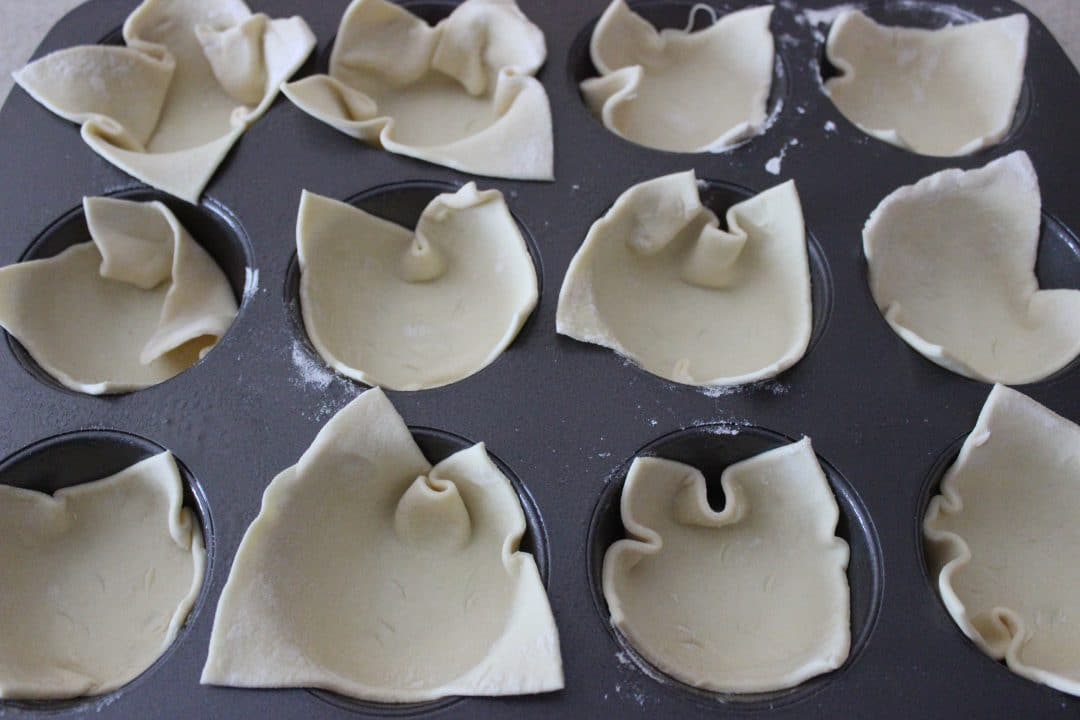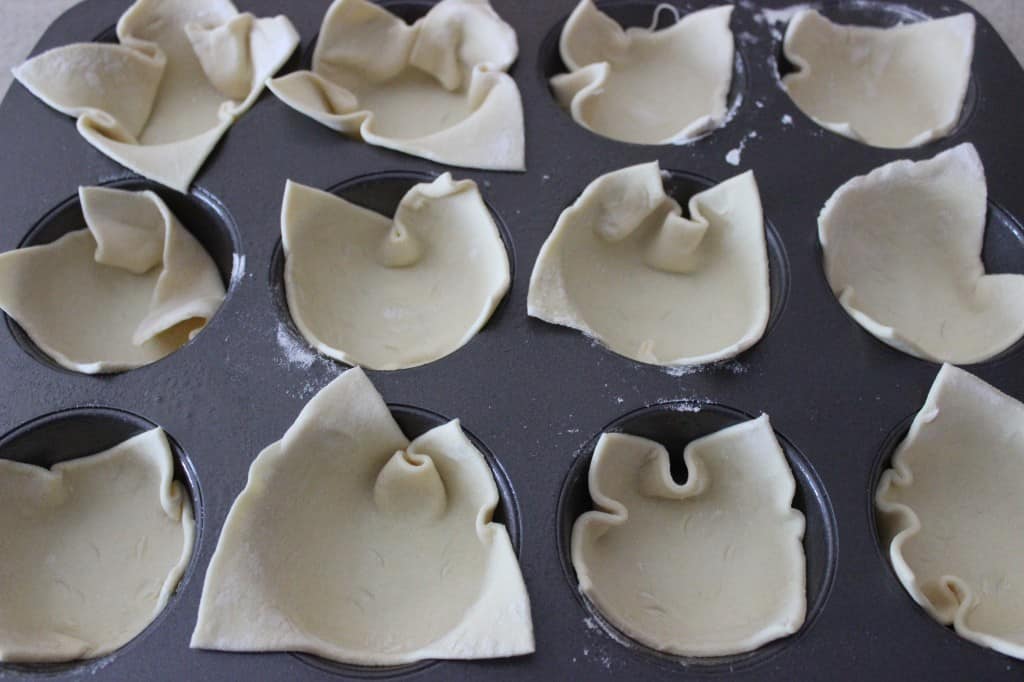 Bake empty puff pastry cups for 8 minutes until beginning to turn golden brown. Remove from the oven and place 1 press the middles down with the back of a small spoon if puffed up.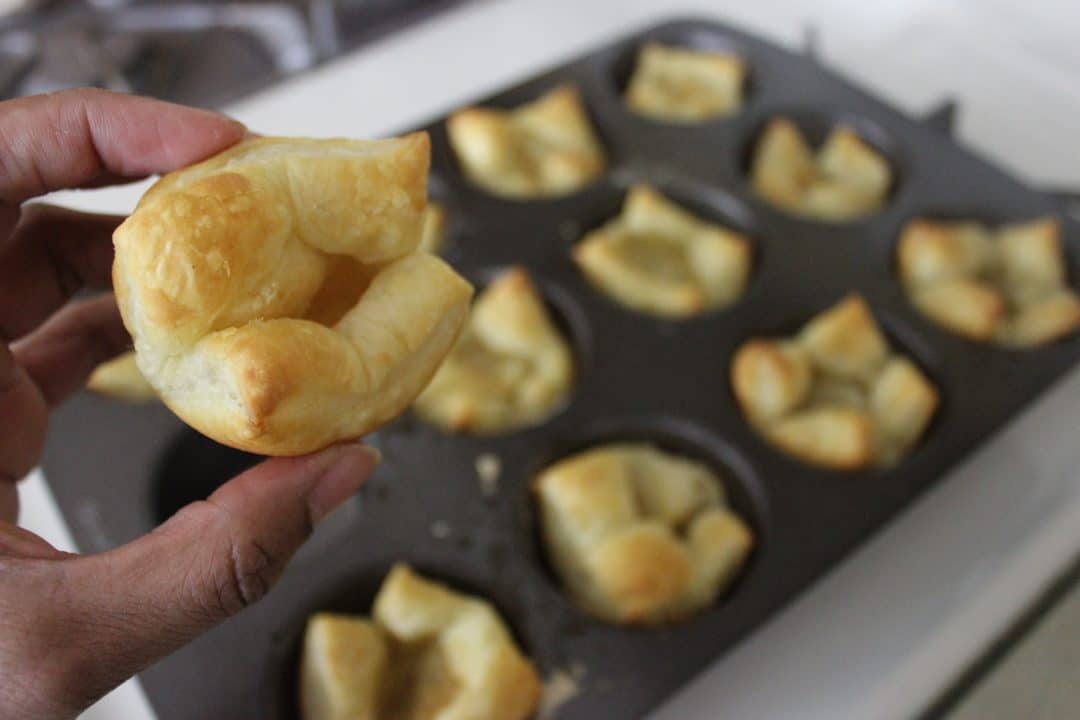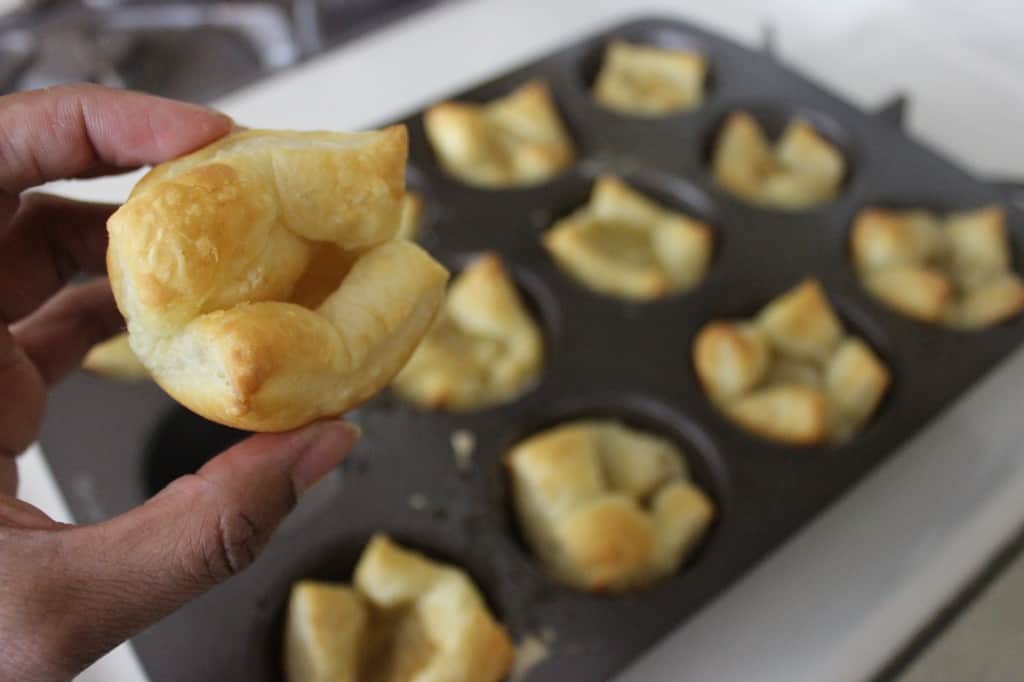 Fill bottoms of puff pastry cups with 1 teaspoon of brie and ½ teaspoon of cranberry sauce. Don't bake too long once the brie is in the cups or it will melt out.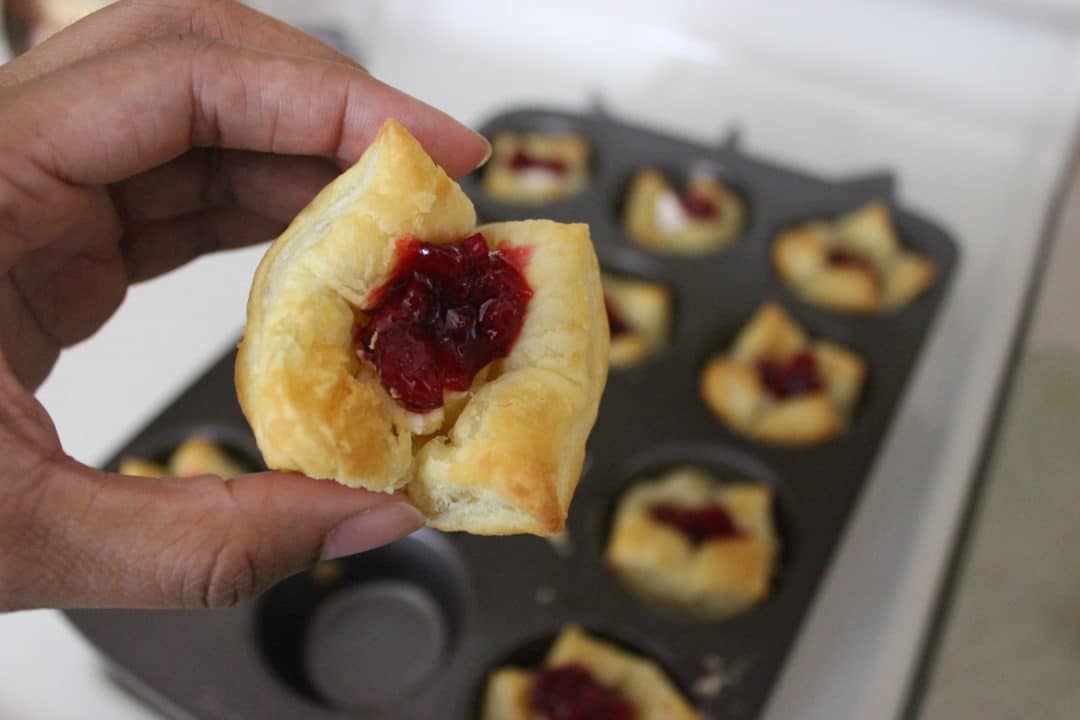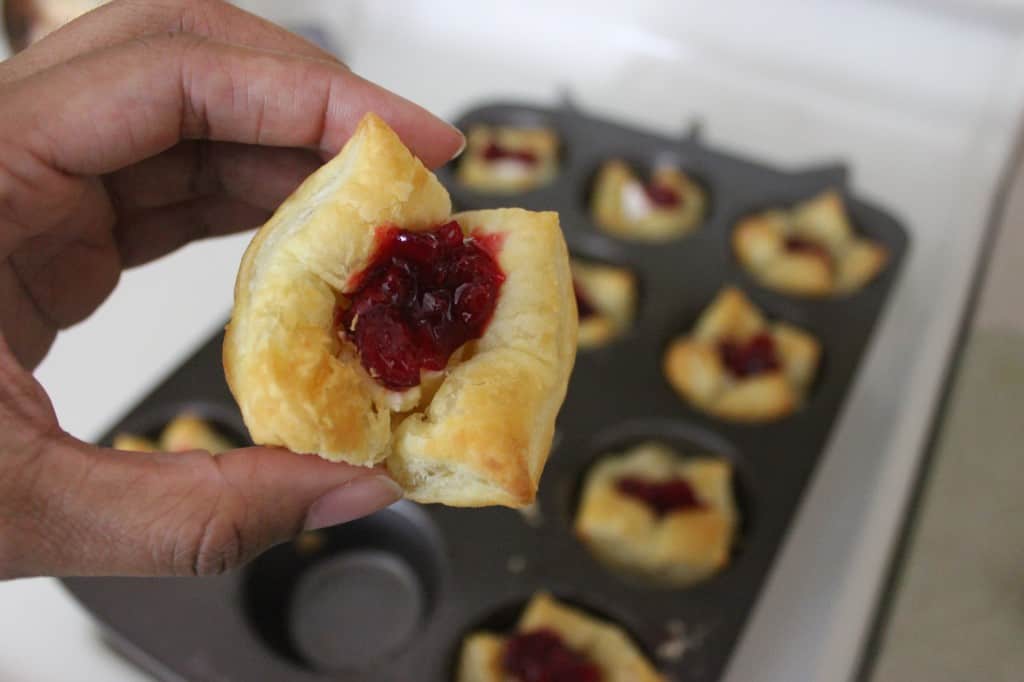 Garnish with pecans and sugared cranberries if desired. Serve warm or at room temperature.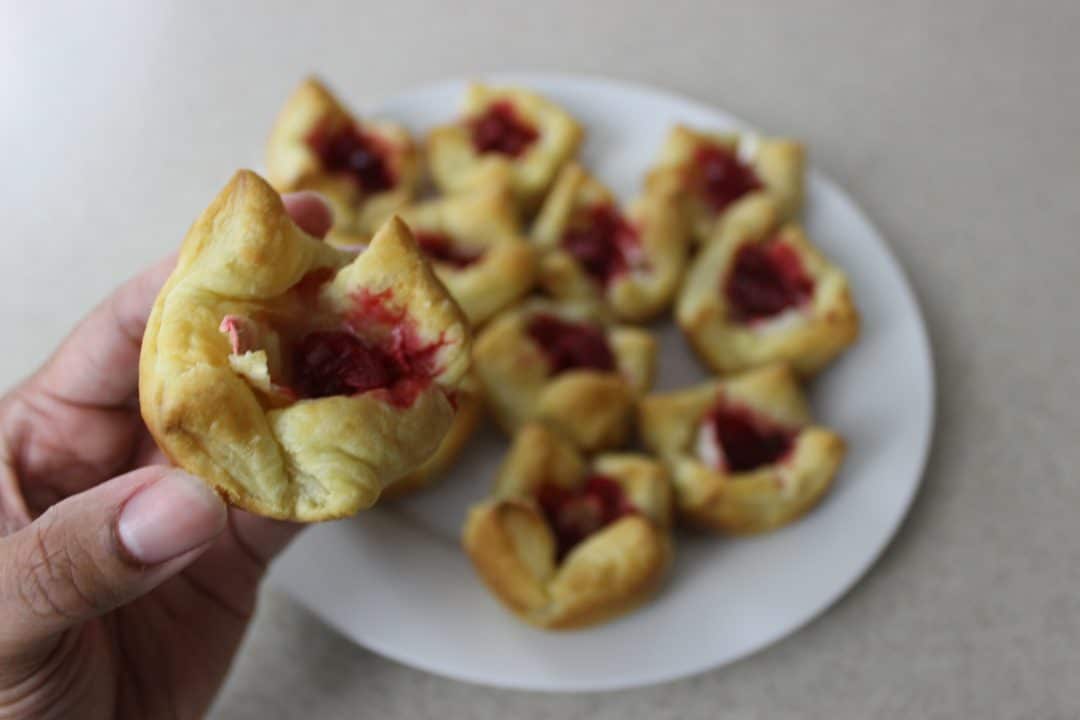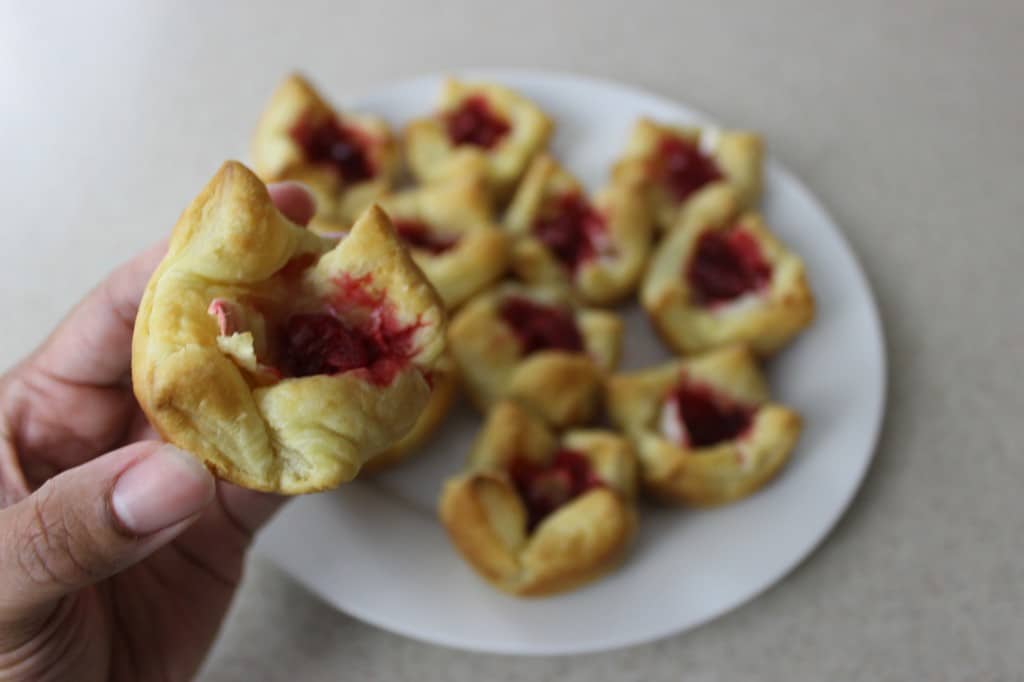 Enjoy!
Got any comments, questions, or ideas for a Christmas Appetizer? Share them in the comments below!