This post may contain affiliate links. Please read my disclosure policy.
Chocolate Peanut Butter Cup S'mores take a new spin on a classic treat by adding a delicious peanut butter cup. What can be better than a graham cracker, marshmallow, chocolate, and peanut butter?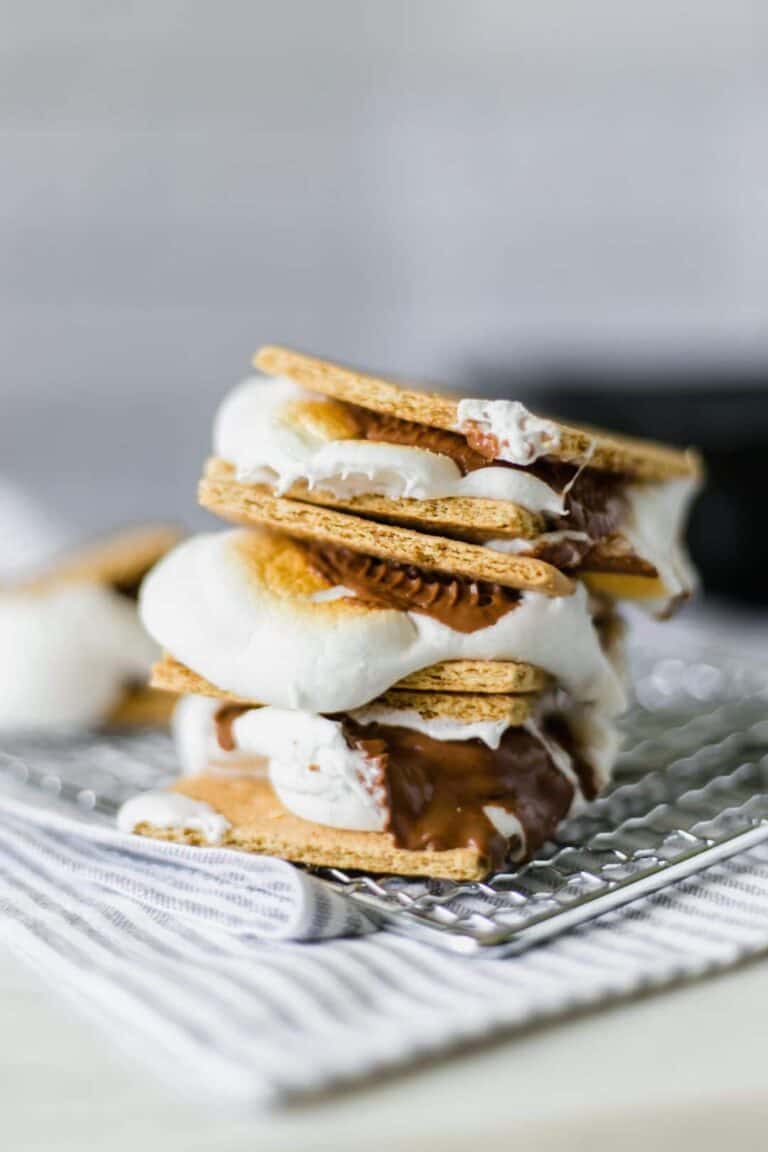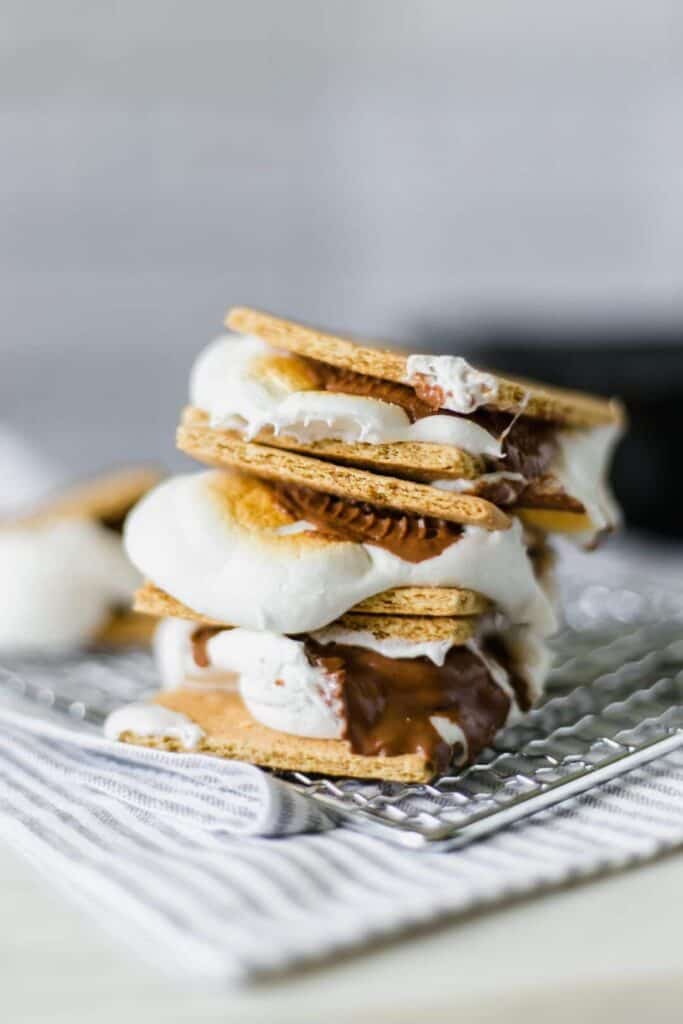 A summertime favorite growing up was s'mores. I can even remember the first time that I ever tried them. It was in Girl Scouts and I was away at camp. All of the groups came together on the last night to sit around a campfire and participate in fun farewell activities. At the end of everything, we each were handed ingredients to make s'mores.
Sticks.
Graham Crackers.
Marshmallows.
Chocolate.
First, the marshmallow was placed on the end of the stick and carefully placed in the campfire to get it all toasted and melty. The toasted marshmallow is delicious on its own, but when you sandwich it between two graham crackers with a piece of chocolate you end up with something AMAZING. The toasted marshmallow slightly melts the chocolate and that combination causes everything to blend together inside the crispy graham cracker.
It should come as no surprise the first time that I tasted a s'more, I was in love. I literally turn into a kid again anytime I get the opportunity to enjoy one. However, I do not find myself in the company of a campfire very often…if ever…but that still has not stopped me from making s'mores. I simply make them at home in the oven and it works just as good.
You begin making at home s'mores by turning the broiler on the oven. Next, you will place the graham cracker inside a cast iron skillet or line them up on a sheet pan. Top the graham crackers with a marshmallow or two and place in the oven under the broiler until toasted to your likeness.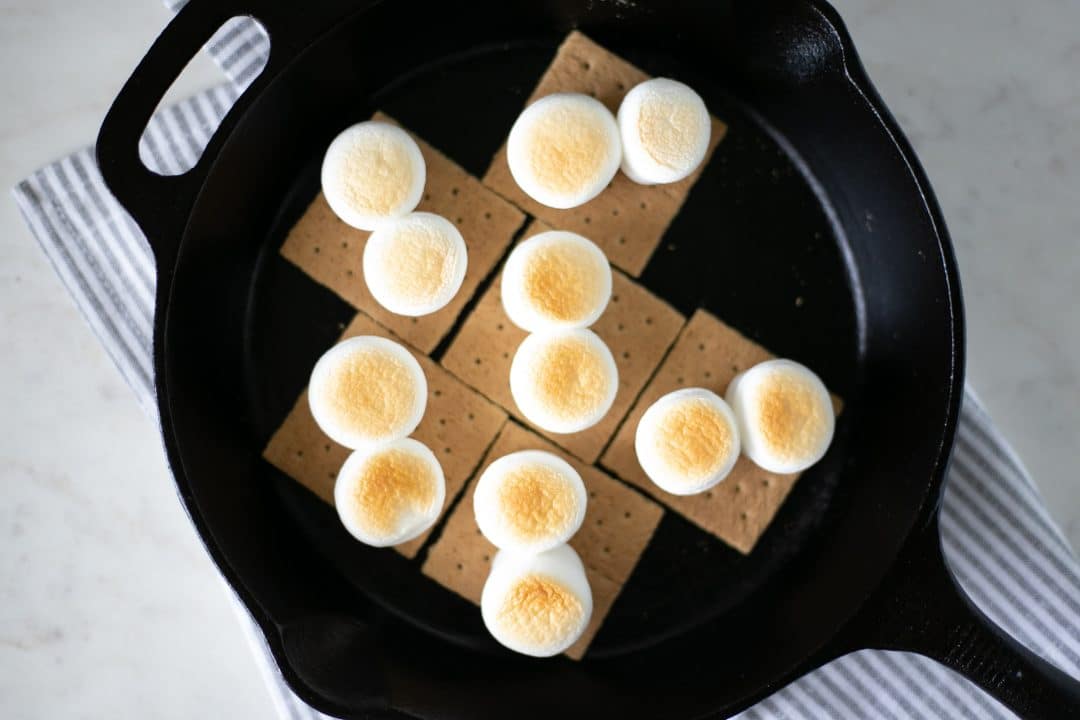 Remove from the oven and top with a piece of chocolate. Today I am going to try something different and instead of using a piece of chocolate, I am going to use a peanut butter cup…because…peanut butter and chocolate is delicious.
The hot marshmallow will still soften the peanut butter cup and if you want it really melty, then place it under the broiler again for another minute. Remove from the oven, or not, and top with the other half of the graham cracker and serve immediately while still warm.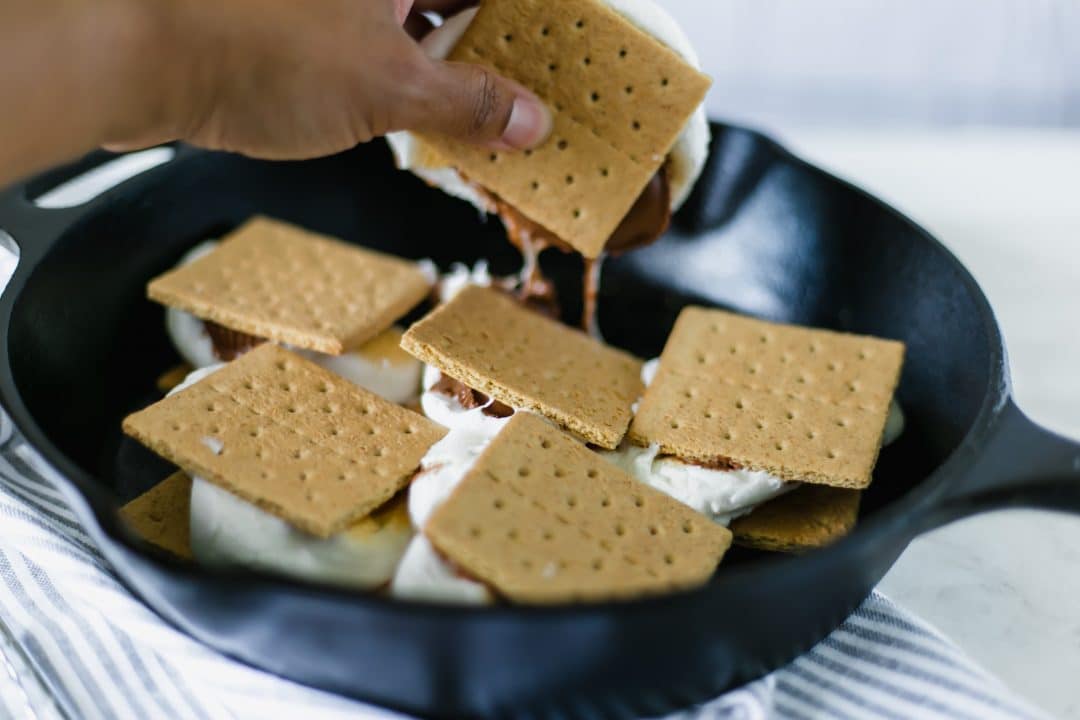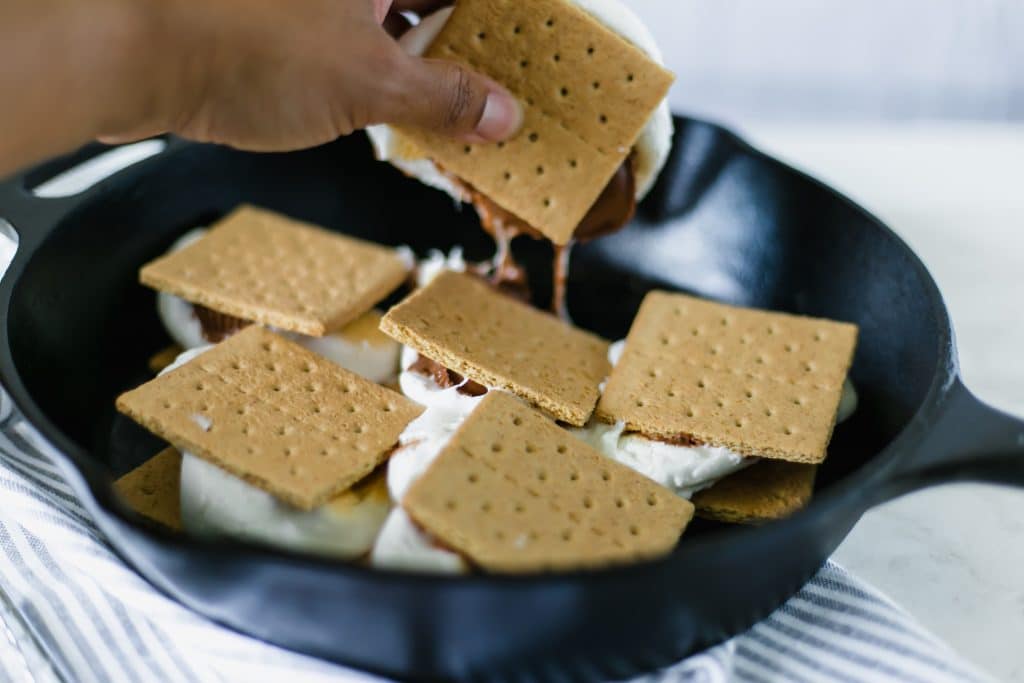 The perfect way to enjoy s'mores at home minus the campfire.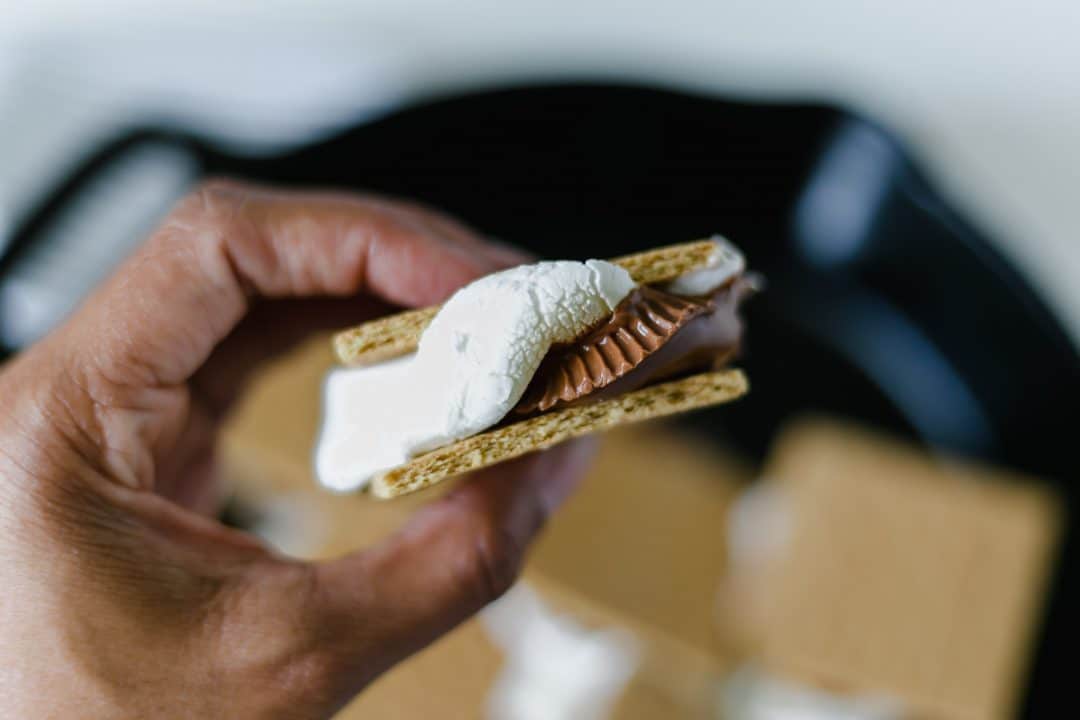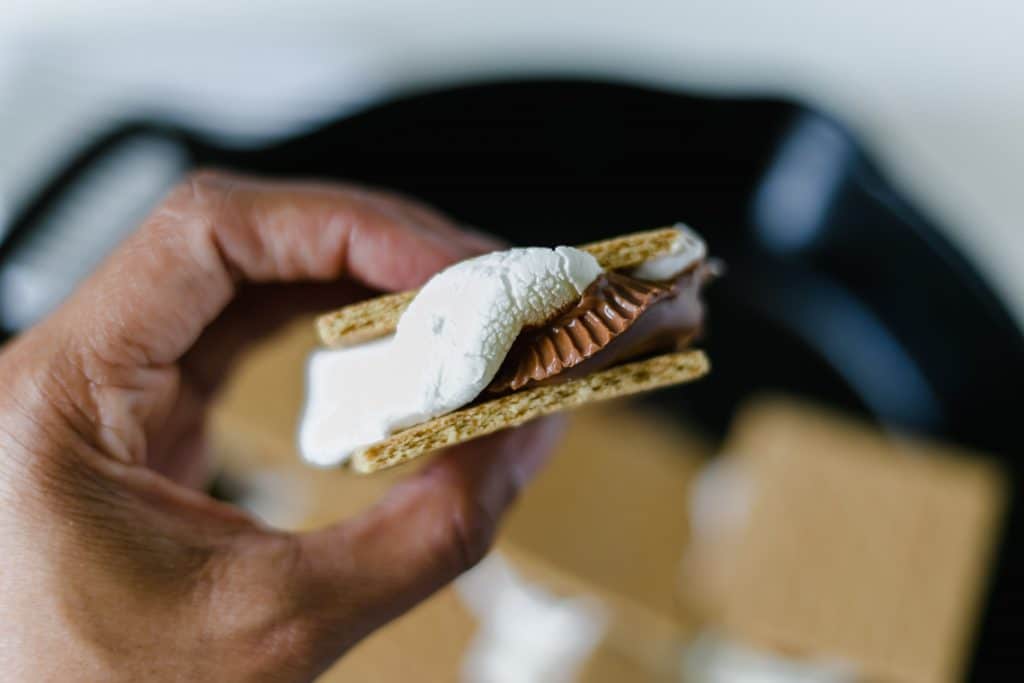 Would you celebrate National S'mores Day with these Chocolate Peanut Butter Cup S'mores? If so, please share it with me in the comments below!