This post may contain affiliate links. Please read my disclosure policy.
If you are in need of a fast snack fix...then this is certainly the recipe for you.
Ingredients:
1 whole wheat tortilla
2 Tablespoons Nutella
3 to 4 fresh strawberries, sliced
½ medium firm banana, peeled and sliced
1 small kiwi fruit, peeled and sliced
Directions:
Spread tortilla with Nutella.
Arrange all of the sliced fruit over the top.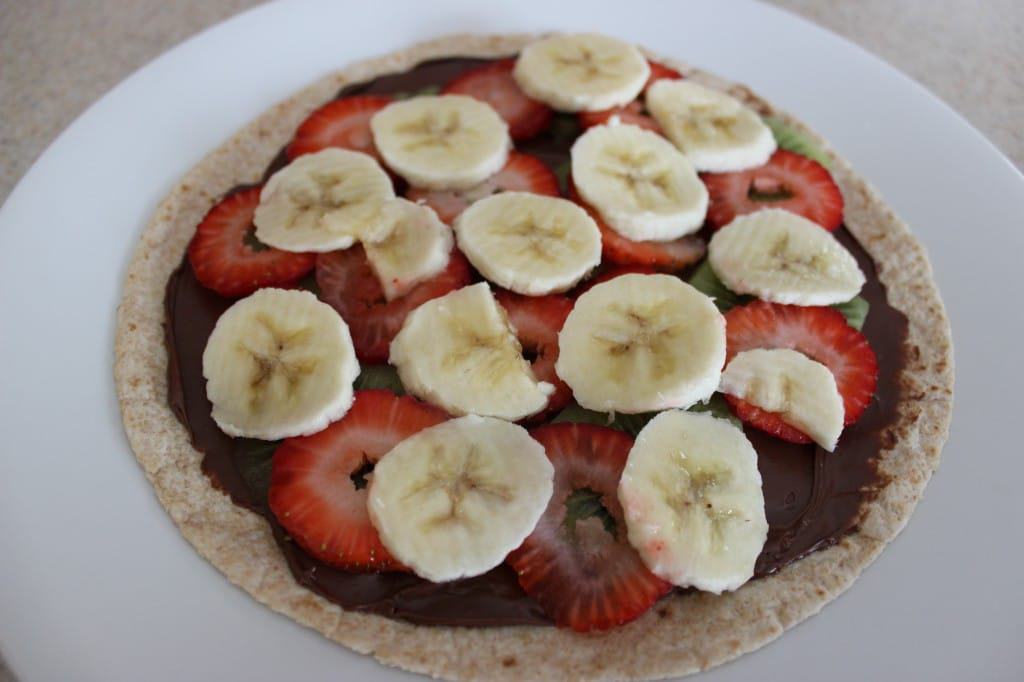 Cut into four wedges with a pizza cutter.
Serve immediately.
*Recipe from Taste of Home Special Editions Fall 2013